Most retailers know that point-of-sale systems are the new cash register, but for those accustomed to the "old way" of ringing up and charging customers, making the switch to such a "modern" solution might seem daunting.
Having a POS system can be a significant investment for small or mid-sized businesses, so it's important to consider your choices from different angles before settling on one. Thankfully, we're here to help—read on to find out what to look for in a POS system and learn some of the top contenders available on the market today.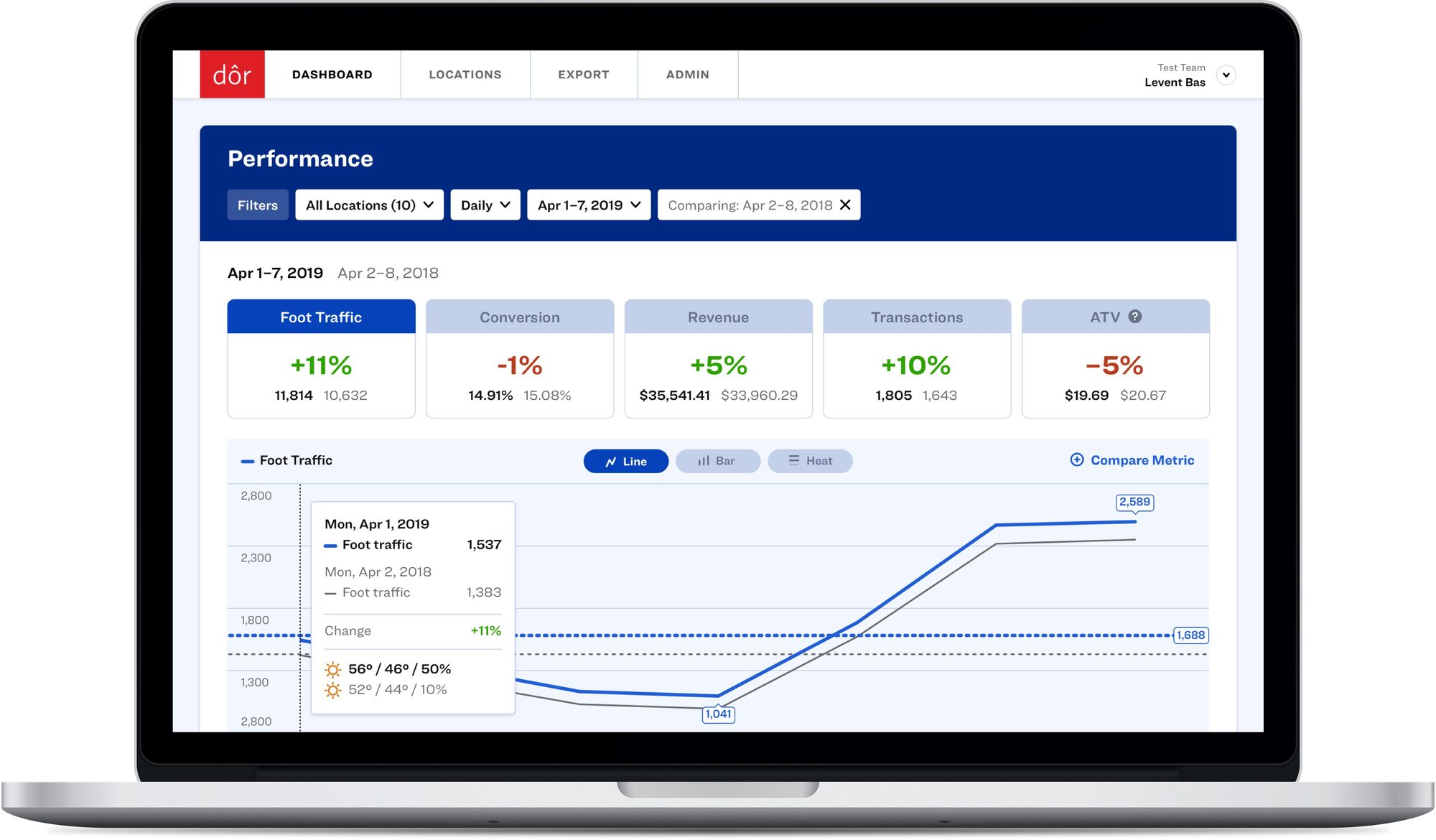 Did you know that a 1% increase in your store's conversion rate can mean a 10% increase in revenue?
Click here to discover how Dor can help you understand your foot traffic data and make more profitable business decisions.
Ready to purchase? Complete your purchase in just minutes!
What are POS systems or terminals?

The point-of-sale (POS) terminals are computers that are equipped with special software and hardware, which allows them to be used to "ring up" customers, receive payment, and complete transactions. POS is known as the location where the purchase occurs in the retail world.

Generally, POS terminals consist of a card reader for credit or debit cards, a receipt printer, a cash drawer, and of course, the computer itself. Depending on the type of retailer, you could also have a barcode scanner attached to your POS system, although stores with a limited range of products may opt to go scanner-less and manually type in product codes instead.
How do POS systems work?

Depending on the size and function of your store, you may have one or more POS terminals; all hooked up to the same server to transmit data back and forth.

When an employee scans or manually enters the code for a product into the system, the code is matched with product information in the database, such as its price and how many such items the store has in its inventory.
Once the customer pays via credit card or cash, the system will record another set of data, like which employee rang up the customer's order or the new inventory count after the item is sold. If the shopper is a returning customer, the system may also show data such as past purchases or average transaction value (ATV).
3 reasons to have a POS system in your retail store

Although POS terminals are best known for their accounting abilities—such as receiving or canceling payment—these systems come with a host of additional features that make life easier for store managers.
Inventory management

In retailers that use a POS system, each time a specific item is sold, the system deducts the number from the total available inventory. You can even set thresholds so the system will give you a warning when the inventory of a product falls below the specified amount.
Related: Excess Inventory: How to Liquidate Old and Surplus Stock in Retail
Tracking employee performance

In stores with multiple POS terminals, the data obtained from the terminal can be used to monitor employee performance and see whether they are meeting their sales targets. By seeing which employees did exceptionally well or, perhaps, worse than expected, store owners can improve performance based on factual data.
Measuring conversion rate

Last but not least, you can integrate your POS system with a foot-counting solution (more on that below) to measure conversion rate or the number of customers who purchased out of all possible customers.
Related: How to Calculate (and Increase) Retail Conversion Rate
5 things to consider when choosing retail POS

Mobile vs. stationary POS systems

Depending on the type and size of your store, you may find it useful to have stationery POS terminals, which are essentially computers with additional accessories attached.
In recent years, however, many modern retailers—think tech giants like Apple—have adopted mobile POS solutions such as the tablet, enabling staff members to make a sale anywhere inside (or outside) the store.
Remote access to POS data

POS systems operate by storing large data sets, which were traditionally kept on a private server within the store. With the rise of cloud computing in recent years, many POS systems now operate by storing information on a cloud.
Unless you are the type of retailer that deals with very sensitive data, it's generally recommended to go with the cloud-based option, as it will enable store managers to monitor store performance remotely. If you do choose to go the cloud-based route, however, you should make sure your POS system of choice is compatible with your mobile device.
Subscription vs. contract model

If the past year has taught us anything, it's that life can change dramatically within a brief period. As POS technologies advance, your retailer's needs could change, and you won't want to be stuck with an old system, unable to make the switch.
For this reason, it is generally a good idea to go for a subscription-based model instead of a contract-based one when first implementing a POS system into your store.
Customer segmentation

Another important consideration is whether you'll use the customer data from your POS system for marketing campaigns. If this sounds like something your retailer could benefit from, make sure your POS system allows you to segment customers into different groups based on their purchase history, which you can then use to run targeted campaigns.
Pricing

As with most business decisions, pricing also affects your choice of POS system for your retailer. While, generally speaking, tablets are cheaper than PC-based POS systems, you may find that a more traditional POS solution has additional features that the tablet-based system doesn't offer, which would mean you would need to make a separate investment to attain those features.

While pricing is important, it's a good idea to consider the capabilities of each system as a whole before making a decision.
Best POS Systems for Retailers

Vend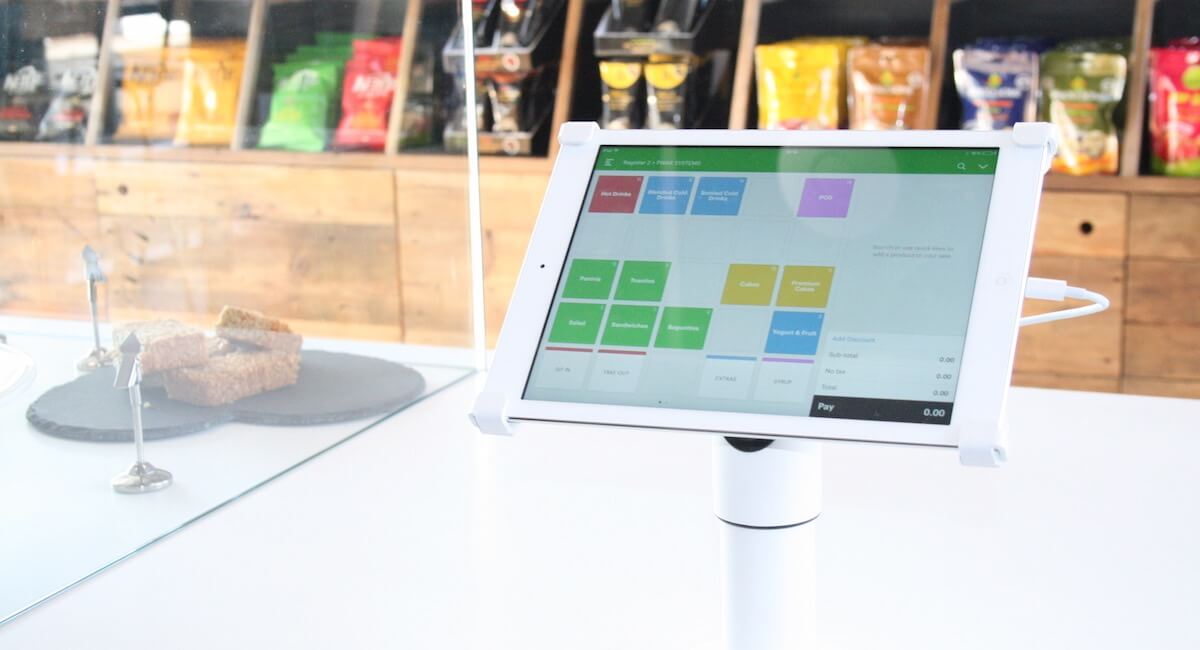 Vend's cloud-based POS system works with both the iPad and traditional computers running on the Mac or Windows platforms. The system also integrates with multiple payment processors. Although Vend comes with a larger price tag than the other options on this list, with costs starting at $99 a month, its ease of use and adaptability to any system has made it one of the industry favorites.
Related: How to Measure Retail Store Conversion Rate with Vend POS
Square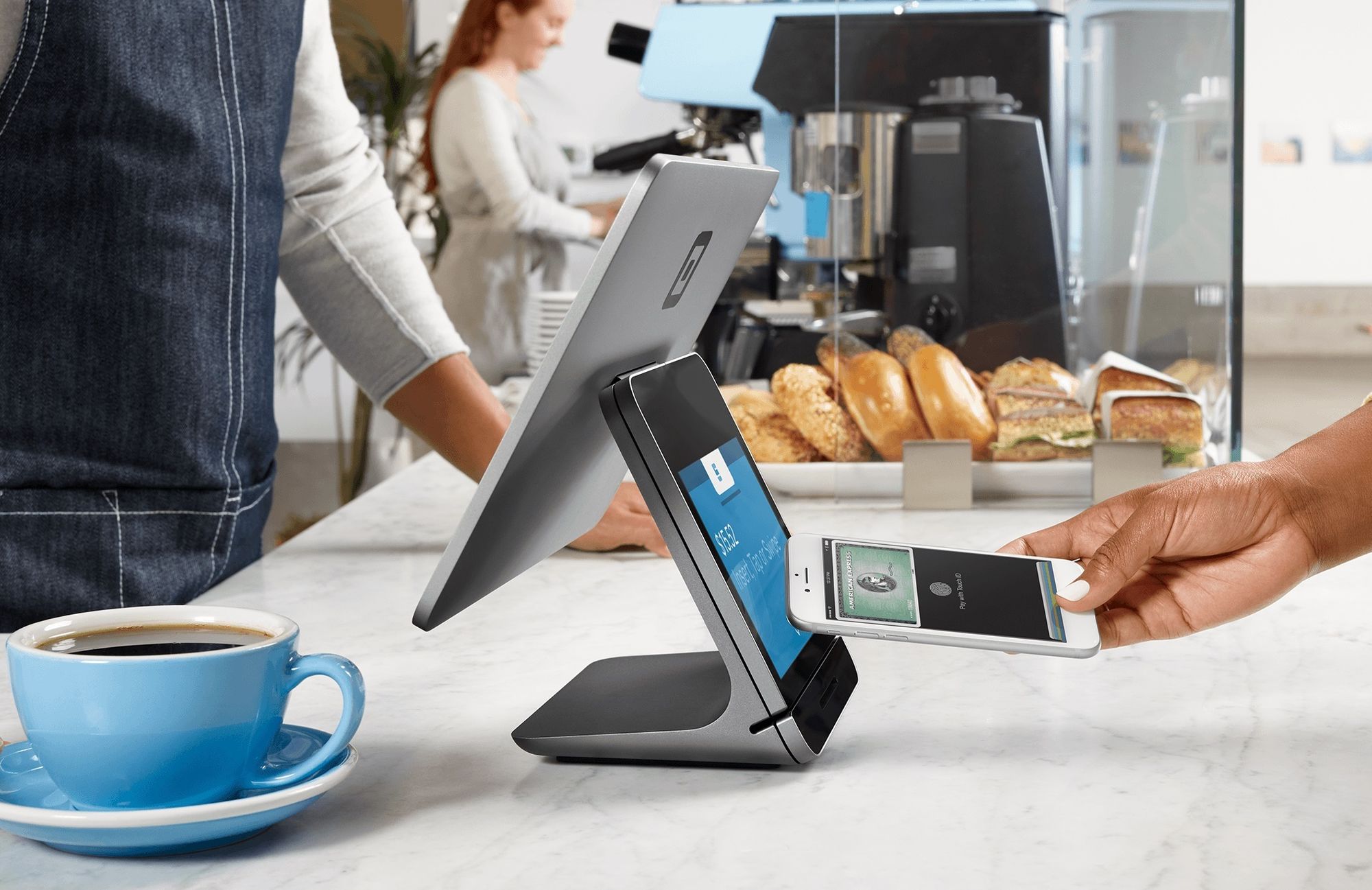 Square's POS solutions come with various hardware options, such as the Square Register or the Square Stand, though the system also operates on the iPad. The software itself is virtually free, with flat-rate processing at 2.6% + 10¢ for each payment, and offers excellent inventory management solutions for small and medium-sized businesses.
Related: How to Measure Retail Store Conversion Rate with Square POS
Lightspeed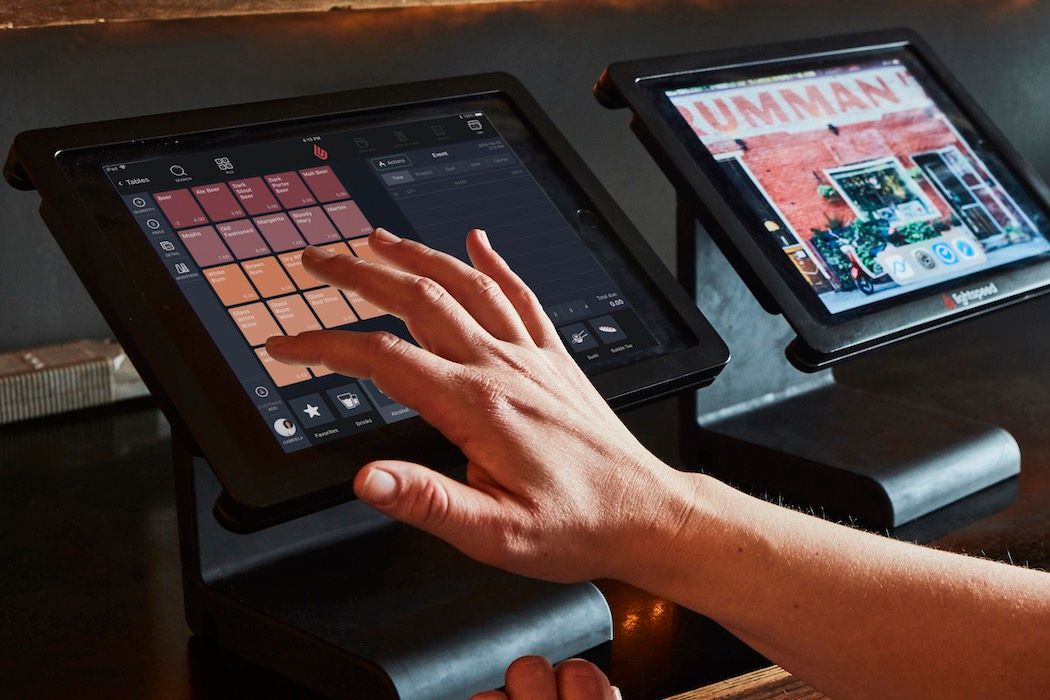 The Lightspeed POS is another contender for superb inventory management running on both the iPad and desktop PCs. The solution is priced at $69 per month with flat-rate processing at 2.6% + 10¢, similar to Square. Lightspeed also comes with customer loyalty features that allow you to store customer information and offer customized discounts.
Related: How to Measure Retail Store Conversion Rate with Lightspeed POS
Shopify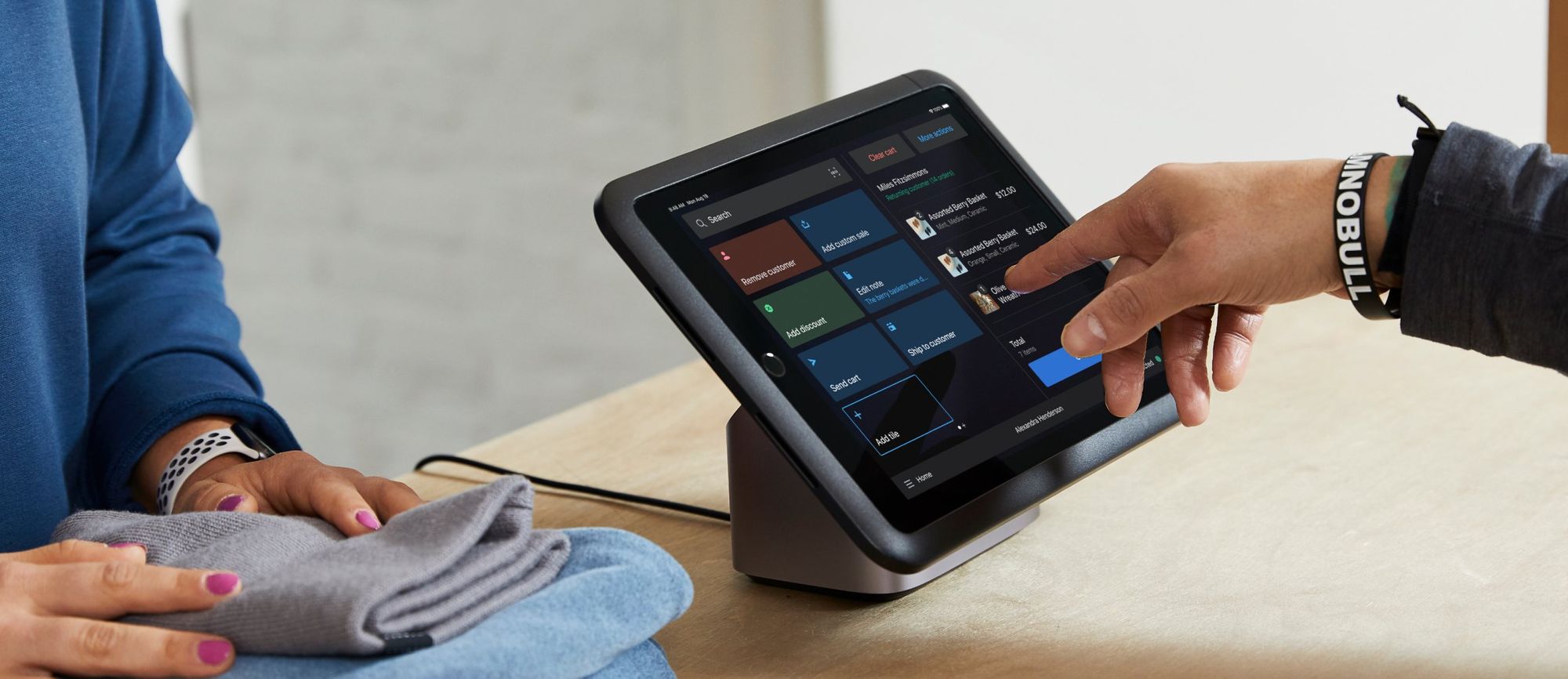 Shopify offers two POS solutions: one for starters, entrepreneurs, or SMBs, while its Shopify Plus offering is designed for enterprises, high-volume merchants, and large businesses. The former system operates on iOS and Android devices, making Shopify an excellent choice for retailers wanting to try mobile POS terminals. Prices start at $29 a month, with a flat-rate processing fee of 2.4% to 2.7% on each purchase.
Related: How to Measure Retail Store Conversion Rate with Shopify POS
Looking for a store traffic counter to integrate with your POS system? Check out Dor's battery-operated thermal counter, which works seamlessly with any POS solution.
---
Hi there! If you liked this post, please feel free to share it on social media to help us reach out to more retailers like you. You can also leave a comment below and let us know if you have any questions!
---
Start counting your foot traffic now
Get data faster with the world's first thermal-sensing, battery-operated people counter
Get a Demo
Recommended Articles