Whether you are an online retailer who wants to test out physical stores or a brick-and-mortar shop looking to expand your reach with a new location, leaping into a full-time space can be both risky and cost-prohibitive.
After all, you don't want to make a mistake that could potentially drive your business into debt with unforeseen overhead costs.
Thankfully, there is an option in retail that can help you get your foot in the brick-and-mortar game. Read on to find out more about what pop-up shops are and what they can do for your retailer.
What's a pop-up shop in retail?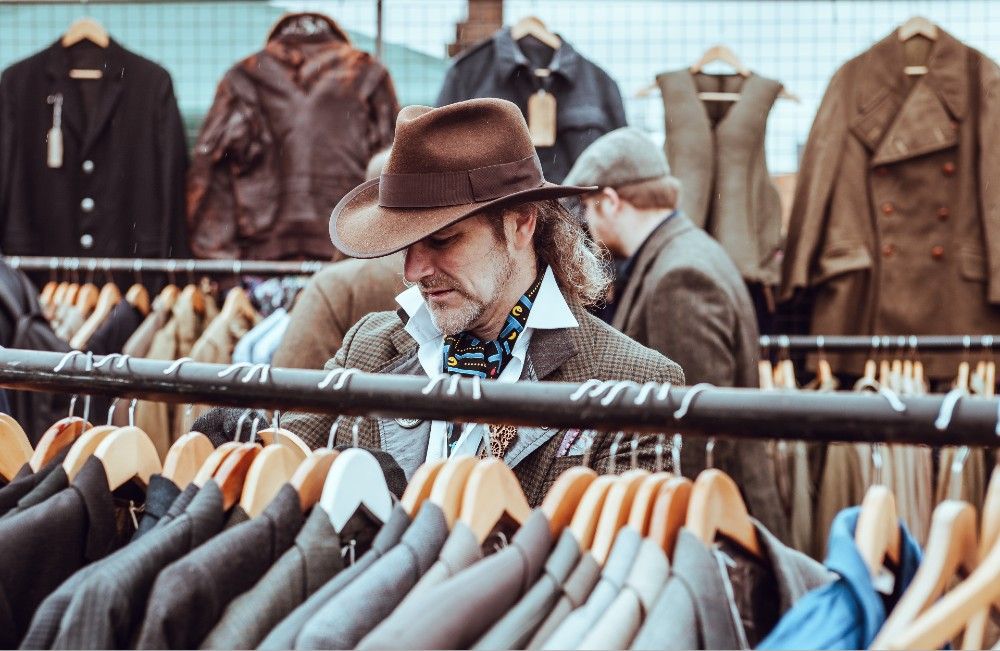 A pop-up shop (or pop-up store) is a temporary retail space that can take various forms, from kiosks and booths located within malls or other stores to standalone spaces dedicated to a single brand.
Many businesses choose pop-up shops as a cheaper alternative to opening a full-fledged store, although in some cases, pop-up shops may also be used to promote a new line of products or services.
5 reasons to run a pop-up store

1. Create in-person engagement with your customers

One of the best aspects of physical stores is the ability to connect with customers on a personal level, and with a pop-up shop, the distance between retail staff and customers is even shorter—giving salespeople all the more opportunity to chat up with the customer.
By engaging with customers personally, not only can you find out what they think about your products, but you also help "put a face to your brand" in shoppers' eyes.
2. Elicit FOMO

If you are an online retailer looking to embark on your first store, opening a pop-up store is your prime opportunity to generate a "fear of missing out" (FOMO) among your customer base.
Even if you're a brand with an existing storefront, you can still create a sense of scarcity by limiting the number of days or even hours of operation for your pop-up shop—thus driving more customers to your store during the times when you are open.
3. Receive instant feedback on a new product or service

Another great use for pop-up shops is to test new products or services with a limited audience before investing in the long term.
As mentioned earlier, the intimate setting of pop-up stores allows retail staff to interact with customers much more directly, enabling them to get genuine feedback from customers in real-time about what they do or don't like.
4. Test new locations for your retailer

Let's say you already have one store, but you don't know whether it's a good idea to invest in a second permanent location.
You can open a pop-up shop to test-drive your new location, then make more long-term decisions based on the sales performance of your pop-up.
5. As an alternative to online customer acquisition

With commercial rent prices going down over the past year due to the pandemic, many retailers now have the unique opportunity to leverage their customer acquisition efforts across online and offline channels.
Essentially, what this means is that, as a retailer, you can take the money you'd put towards paid ads and promotions and spend it on a pop-up store instead to diversify your audience of potential customers.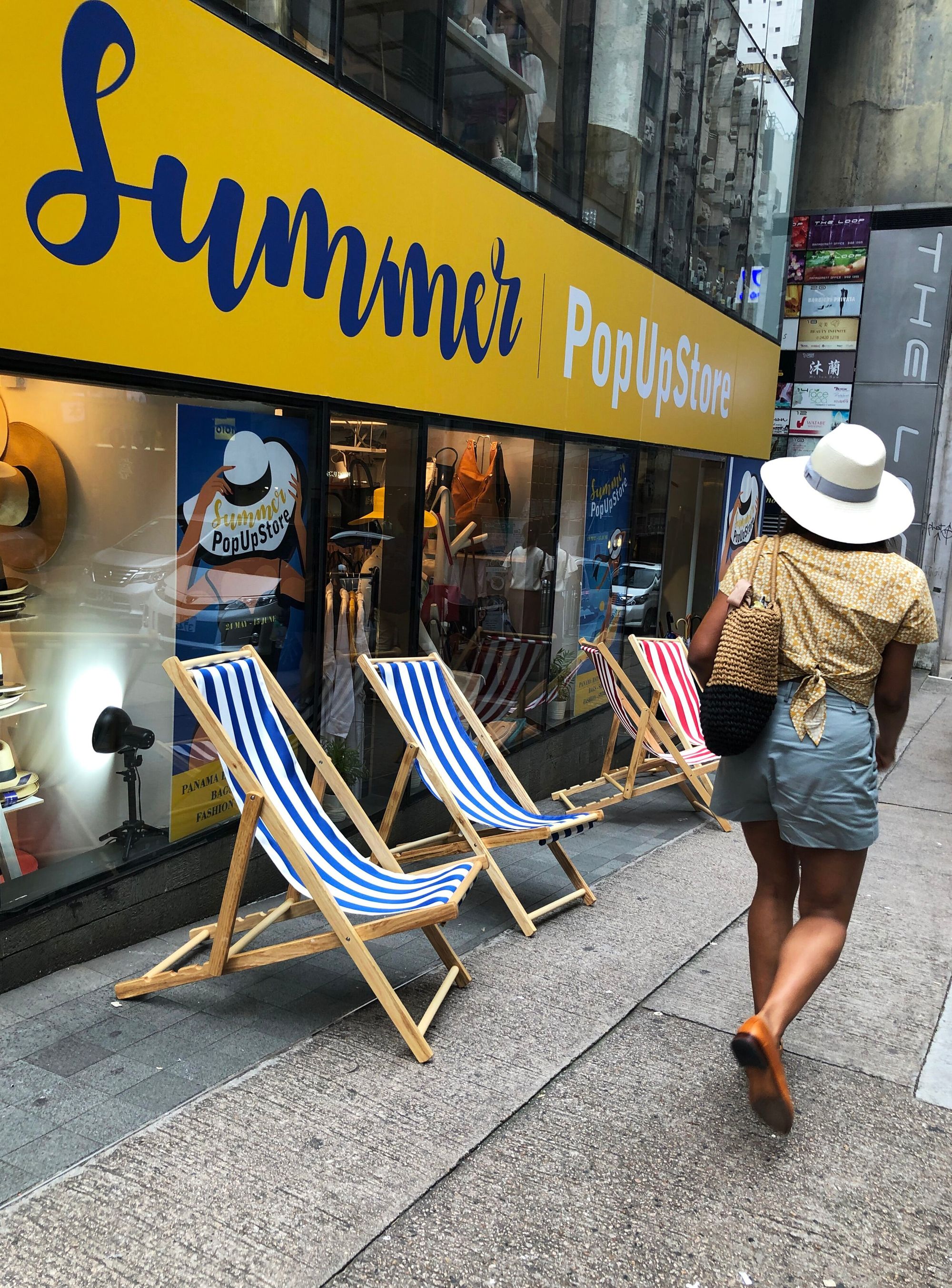 How to pick the right pop-up shop location

Choosing the right location for a pop-up shop is a process that's different for each retailer, but it's one of the most important decisions to make regarding the success of a pop-up. After all, your shop's location can impact everything from the cost of rent to how much foot traffic you can expect to get.
Generally speaking, you want to be where your target customer base is, so if you have sales or customer data from your email marketing efforts, you can use it to your advantage to find out where your existing customers are. By choosing a location close to your target customer base, you not only increase the chances of your pop-up store being a successful venture, but you also have the opportunity to position your brand in front of potential new customers.
Depending on your customer demographic, access to public transportation may also be an important consideration when choosing the location for your pop-up store.
Why is tracking foot traffic important for pop-up shops?

To measure the success of a temporary retailer like a pop-up shop, it's important to know just how many people the space was able to attract within a specific timeframe—which is only possible if you're tracking foot traffic. When you see the number of people who walked into your pop-up store at a given time, you can measure the store's conversion rate—the number of customers who ended up purchasing out of all walk-ins—and determine how successful your pop-up venture is.
If you're looking for a reliable, easy-to-install foot traffic counter for your pop-up store at this point, look no further than Dor's battery-operated thermal sensor, which helps you track foot traffic and calculate the conversion rate for your temporary store in no time, as it can easily be integrated into just about any POS device (including Shopify, Square, Lightspeed and Vend).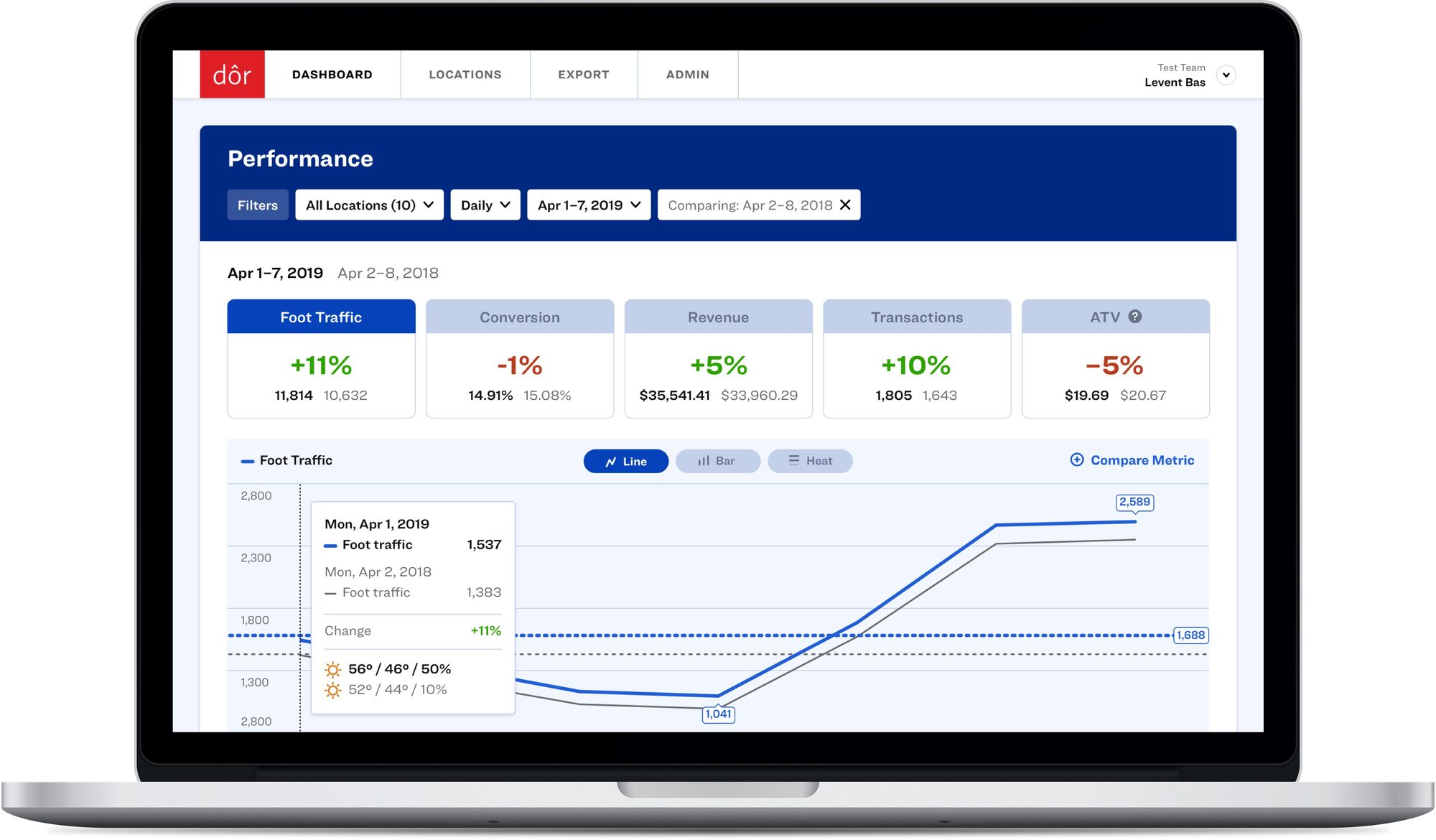 Did you know that a 1% increase in your store's conversion rate can mean a 10% increase in revenue?
Click here to discover how Dor can help you understand your foot traffic data and make more profitable business decisions.
Ready to purchase? Complete your purchase in just minutes!

Related: 8 Reasons to Invest in a Retail Traffic Counter
How much does a pop-up shop cost?

While pop-up shops can offer an economical medium ground for retailers who wish to test out a physical space without making a permanent investment, they are far from a one-size-fits-all solution—which means the cost of opening and operating a pop-up store can vary drastically from a few thousand dollars to tens of thousands.
The cost of running a pop-up shop depends on various factors, such as rent, staffing costs, furniture and fittings, utilities, any fees you may have to pay, and—last but not least—marketing to promote the shop. While it can be tempting to assume that you'll go with the cheapest option available to keep the costs of your pop-up venture low, it's important to consider numerous factors when drafting your budget. Below are four ideas to start your thinking.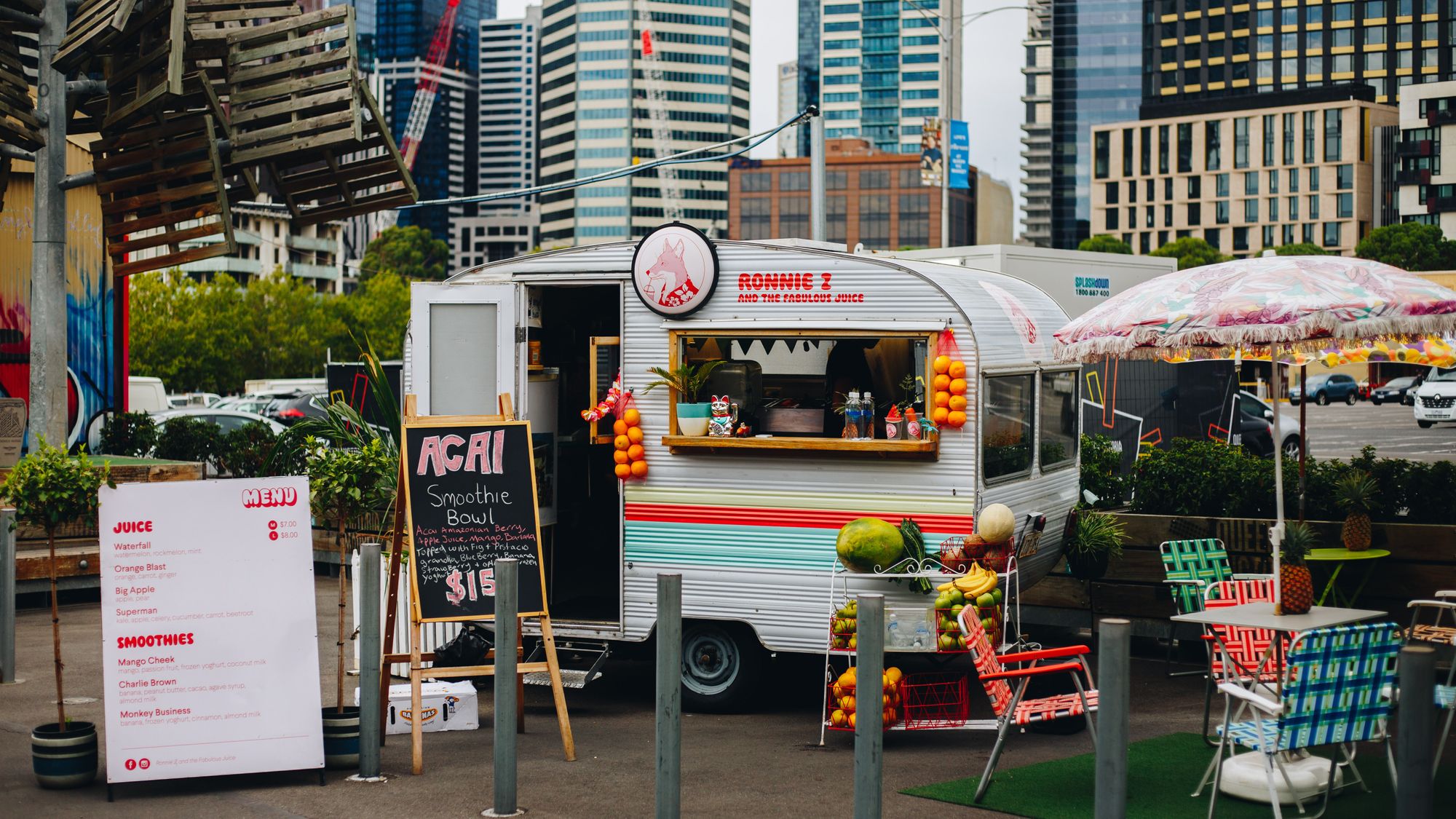 4 things to consider when choosing a pop-up shop venue

Duration

How long you plan to keep your pop-up store open matters when it comes to picking the right venue for your needs. If you're aiming for just a couple of weeks, you could go with a cheaper option such as a mall booth or kiosk, or you could also partner with a local establishment such as a department store or hotel to host your pop-up store. But if you're looking to have the store running for a more extended amount of time than three weeks, you may want to invest in renting a vacant storefront, gallery, or event space.
Looking to open multiple pop-up stores one after the other? You may also want to consider going mobile with your own pop-up truck or bus, which gives you the benefit of being location-independent.
Layout & space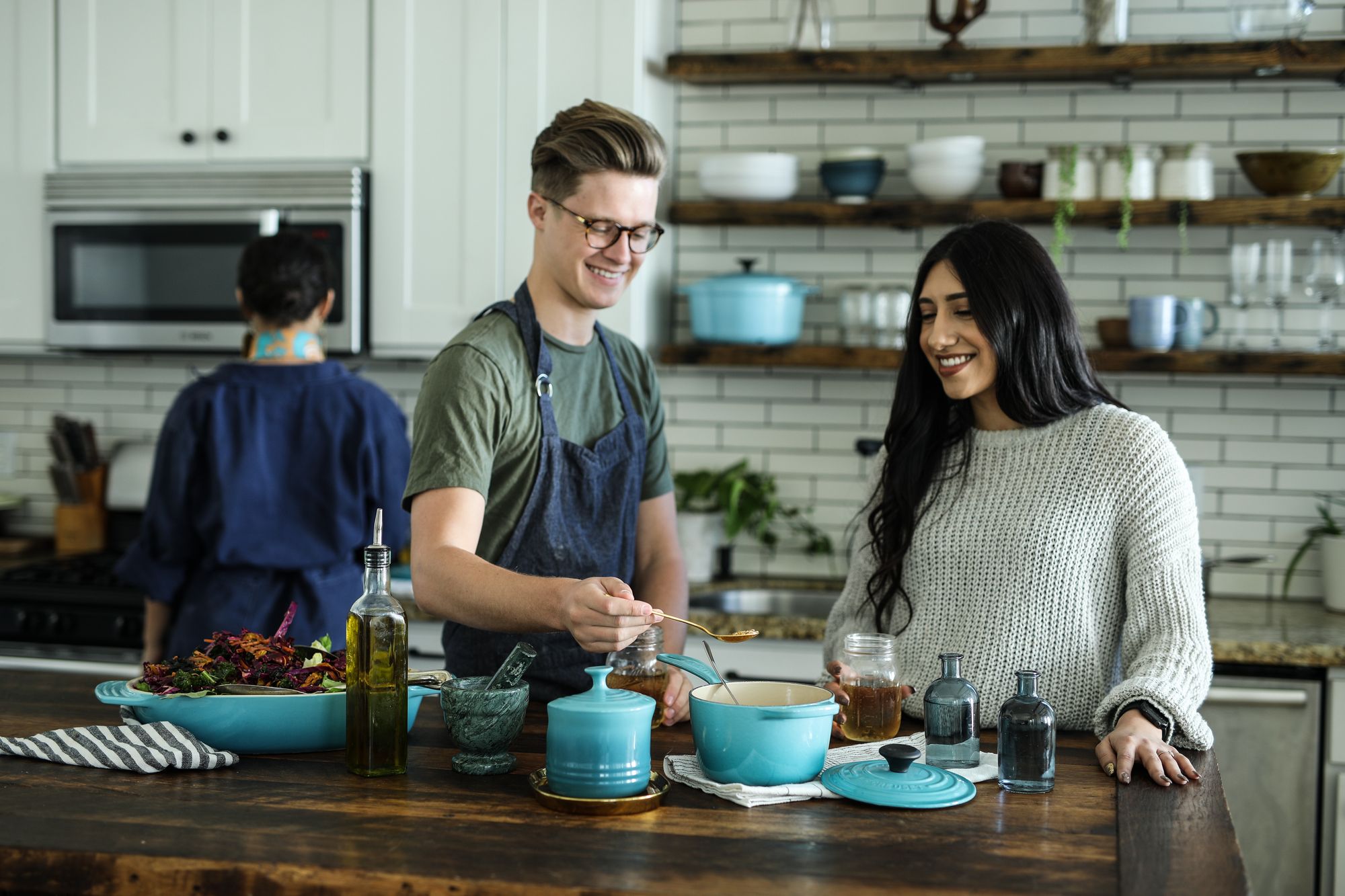 What are you looking to accomplish with your pop-up store beyond just selling products? If you're keen on hosting activities and events for the public, such as demos and classes, you'll need to ensure that your pop-up store has enough space to accommodate such a crowd. If there's food and drinks involved—say, in the case of cooking classes—then you'll also need a kitchen for prep work and cleanup.
Even if you're not going to be doing much other than selling products, you'll still need to consider how much space you'll need in your pop-up. Will you need to store a lot of inventory, or will you replenish supplies as they go out? Questions such as these can help you determine how much storage space you need, as well.
Internet access

Some temporary rental spaces come with internet access included as an amenity, but it's always a good idea to check beforehand. If your pop-up store doesn't come with internet access, you will have to install your own network to run your POS devices and carry out other critical operations for your business.
It's also important to consider whether you want to offer free WiFi to your customers. If so, use a separate network than the one you use for your POS devices for security purposes.
Legal matters

Before signing any paperwork, be sure to research whether you need a lease or license for your pop-up store, as well as any additional permits you may need to obtain, depending on your local regulations.
You may also want to get insurance for your store to protect your business and your employees in the event of theft. While we're on the subject, it's also a good idea to invest in anti-theft protection such as surveillance cameras or an alarm system for your pop-up store.
---
Hi there! If you liked this post, please feel free to share it on social media to help us reach out to more retailers like you. You can also leave a comment below and let us know if you have any questions!
---
Start counting your foot traffic now
Get data faster with the world's first thermal-sensing, battery-operated people counter
Get a Demo
Recommended Articles