Unlock the full potential of your cloud-based Lightspeed POS system by utilizing it to measure the conversion rate for your store.
How can you calculate the retail conversion rate?

Simply put, the retail conversion rate is the number of people who bought something out of the total potential customers you had in-store at a specific time.
Let's assume you run a boutique that sold items to 25 customers during a Wednesday afternoon, and you knew you had 150 people walk into your store at that time. Using the formula for conversion rate, which is;
Number of Customers Who Made a Purchase / Total Number of Visitors to Your Retailer x 100
You can easily calculate that your conversion rate for last Wednesday afternoon was:
25 / 150 x 100 = 16.6%
So, your store managed to appeal to 16.6% of customers that day.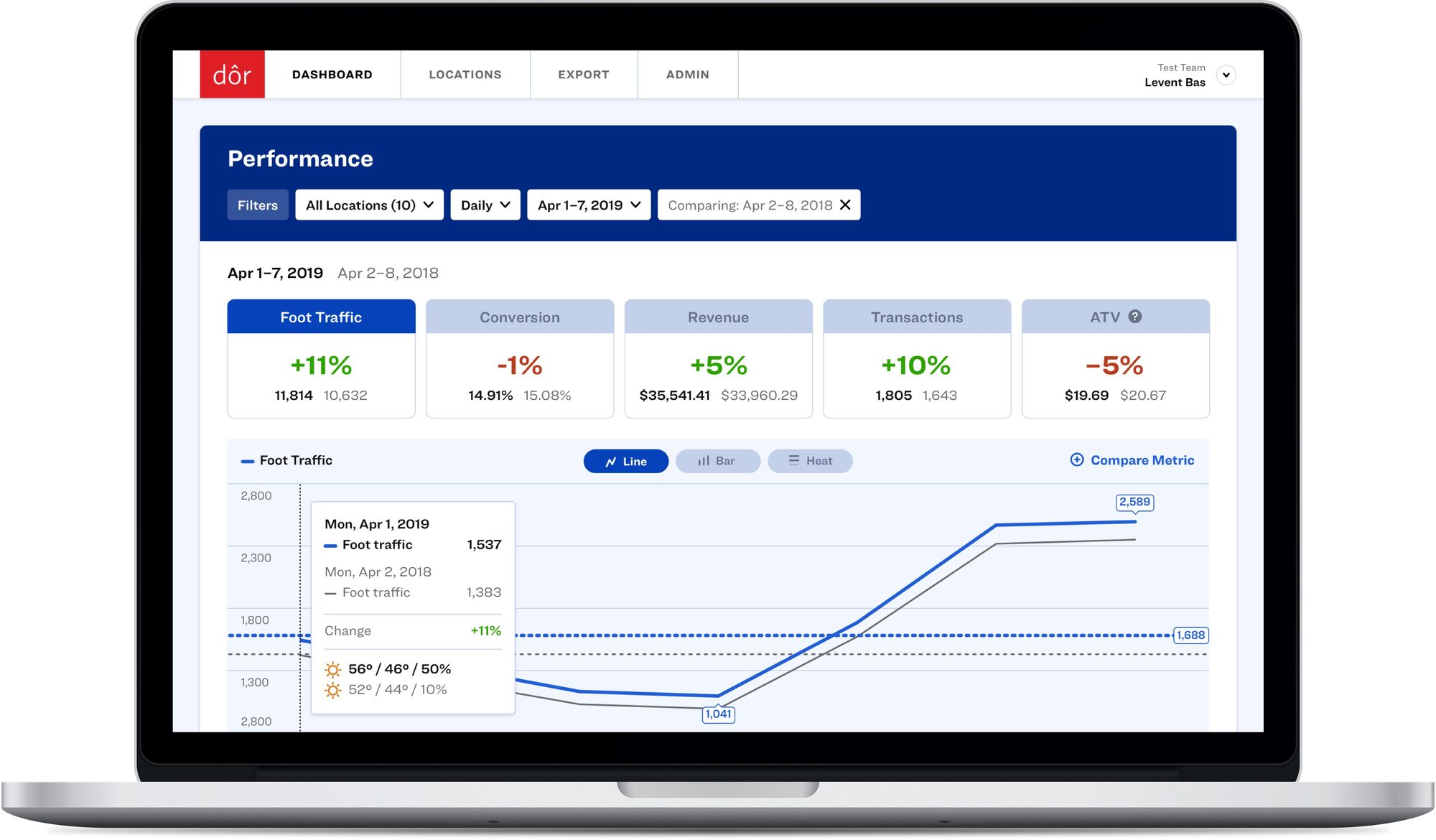 Did you know that a 1% increase in your store's conversion rate can mean a 10% increase in revenue?
Click here to discover how Dor can help you understand your foot traffic data and make more profitable business decisions.
Why is conversion rate important for retailers?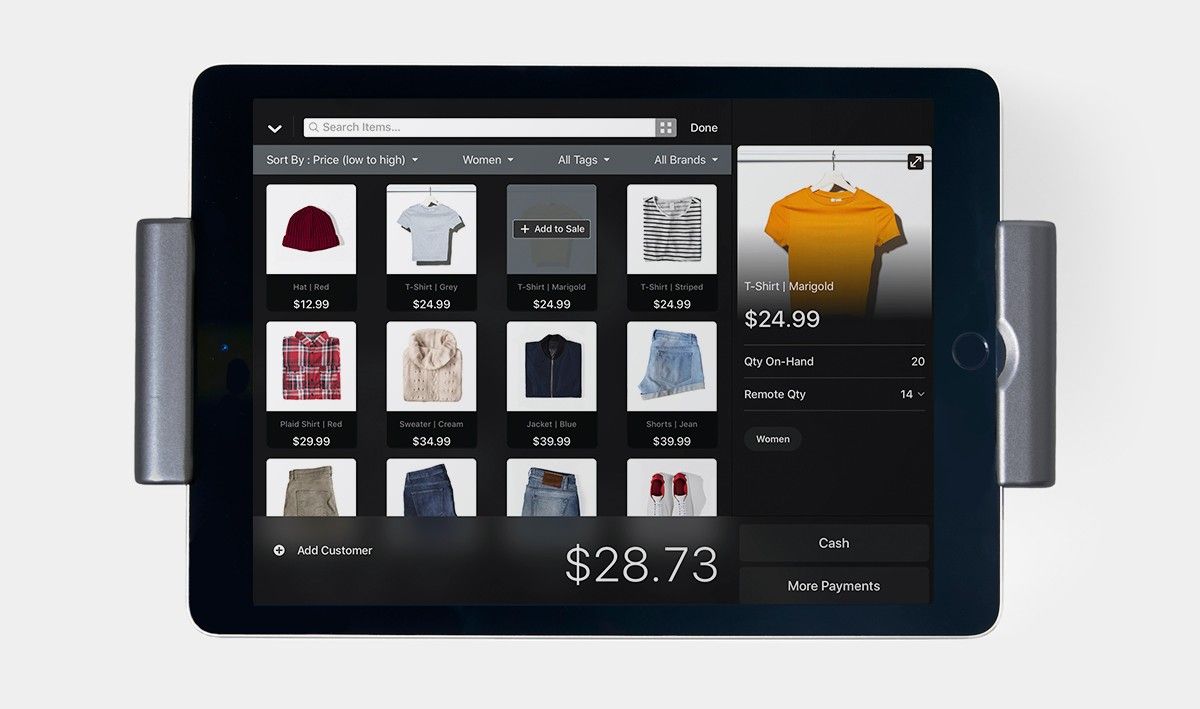 Knowing the conversion rate for their store is crucial for retailers, as this metric helps them put sales performance into context.
Instead of focusing only on sales numbers, these store managers can begin to delve deeper into the data—in the example above, you, as the manager of that boutique, may decide to switch up your inventory or offer a discount during certain hours to appeal to a larger segment of your customers than 16.6%.
How to measure conversion rate with Lightspeed POS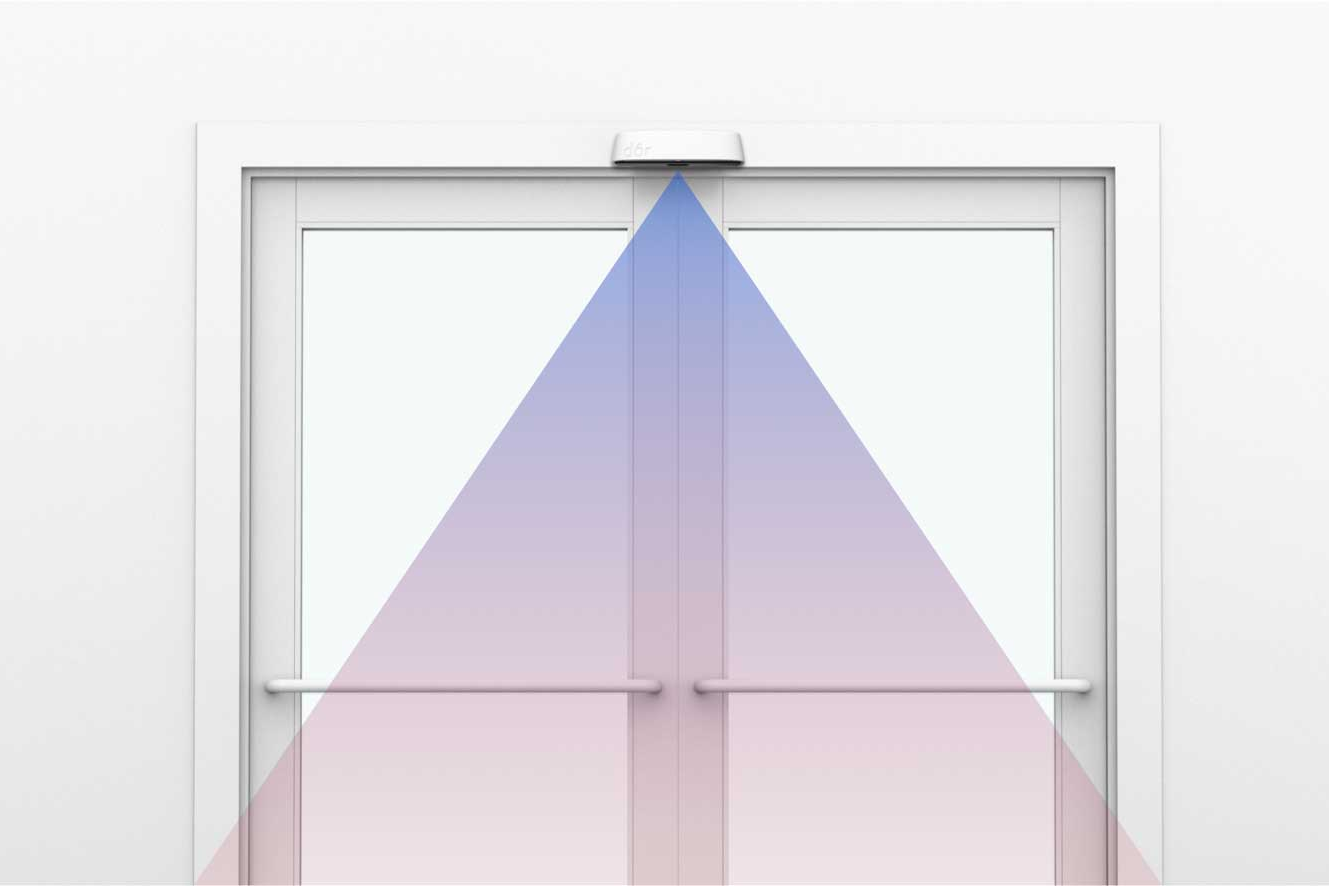 If your brick-and-mortar store runs on the Lightspeed POS, you'll be glad to know that you can use your existing system to start measuring conversion rate right away.
To measure conversion rate, you have to know how much foot traffic your retailer gets—in other words, how many people visit your store. Nowadays, measuring store traffic can be easy and inexpensive thanks to people counting solutions like Dor's battery-operated thermal-sensing counter.
Dor's peel-and-stick hardware can be installed by anyone in just minutes. After that, you simply navigate the Lightspeed dashboard and allow for one-click integration.
You're all ready to start measuring your conversion rate!
How can you increase the retail conversion rate?

Like the boutique store manager, if you want to convert more visitors into customers, one of the easiest ways to do so is to enhance your customers' shopping experience in your store.
It's essential to showcase your inventory in the best possible way, so think of creative ways to display items, and be sure to experiment with lighting, which has the power to turn everyday merch into aspirational objects of desire when photographed.
In addition, you can go a step further and try offering a limited-time discount that is only applicable for in-store purchases. Once the would-be customers are already in your store, you can dazzle them further with friendly and attentive service to turn your online followers into repeat customers.
Related: 15 In-Store Promotion Tactics to Increase Retail Sales
---
Hi there! If you liked this post, please feel free to share it on social media to help us reach out to more retailers like you. You can also leave a comment below and let us know if you have any questions!
---
Start counting your foot traffic now
Get data faster with the world's first thermal-sensing, battery-operated people counter
Get a Demo
Recommended Articles