Retail is an exciting and challenging sector that attracts a lot of people looking to invest in a solid future. However, not everyone is a manufacturer, and finding the finished product to sell can be mind-boggling for some enthusiasts.
The popular solution for this sourcing issue, which is also appreciated by many six-figures brands, is investing in what is called "private label" or "store brands".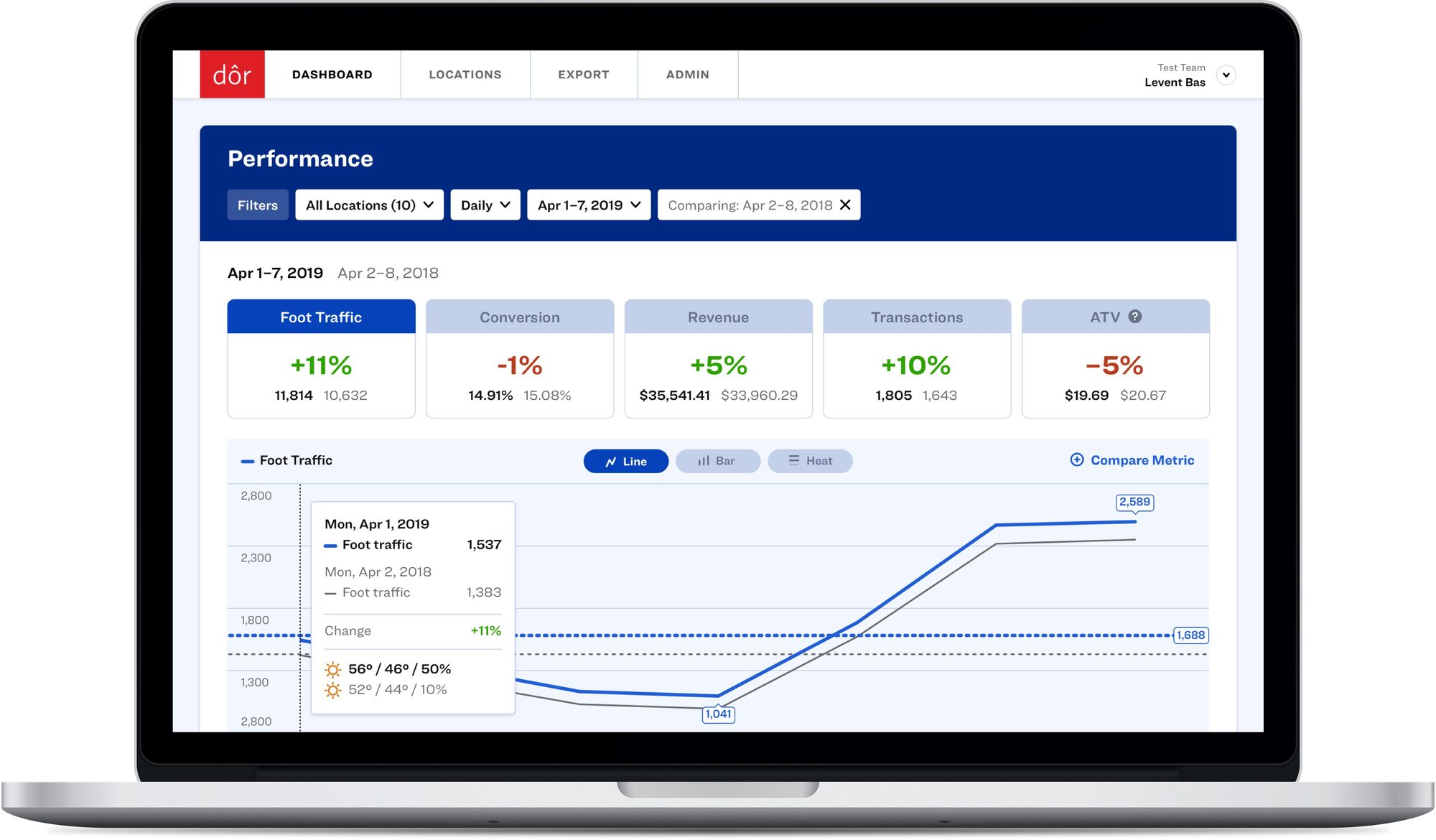 Did you know that a 1% increase in your store's conversion rate can mean a 10% increase in revenue?
Click here to discover how Dor can help you understand your foot traffic data and make more profitable business decisions.
Ready to purchase? Complete your purchase in just minutes!
What is private labeling in retail?

Private labeling is having the product manufactured by another producer, and sold under the retailer's name, to compete with other branded products sold in the same store. This is why it's also called "store-brand".
Most of the time, this brand is only manufactured and sold by the retailer and is not for sale in any other locations apart from the brand's store.
A third-party manufacturer is involved in the process to create the branded products. The end-to-end private label business involves a few parties and has many advantages for the retailer, as well as some cons which may affect the overall model. A retailer is advised to go through these factors thoroughly when deciding to adopt this model.
The process of private labeling in retail

Private label business ventures start with a why factor. Why do the retailers need to manufacture a special brand for themselves?
Think about Trader Joe's, one of the most well-known grocery brands in the United States. Even though the retailer sells products from multiple producers, what brings the popularity and profit for them, is their private, or store-brand strategy that allows its customer to buy low-priced, high-quality goods.
Trader Joe's business model strictly depends on private labels, to the fact that they are no longer doing this business to win among the competition. They are doing this to create competition, among other retailers such as Whole Foods or Walmart. It's not expected from every retailer to create this kind of advancement, however, if one is looking for an alternative pricing/consumer strategy to excel, private labeling is a solid solution.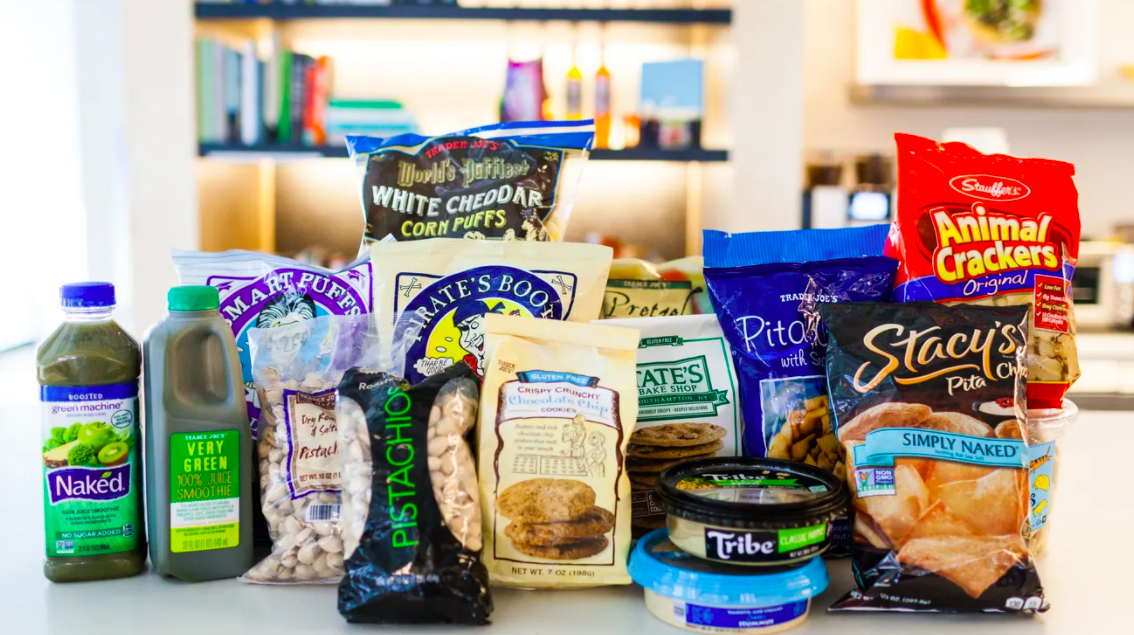 To get into the private labeling business, the retailer should first examine its current sales and consumer trends, or maybe they can create market research among its customers to understand what is expected. The consumer research part is getting easier for online retailers who can analyze digital shelving.
Then the process moves onto manufacturing, ordering samples, finalizing quantity & terms, and finally create branding for these products.
Amazon.com is a good example of how to use consumer data to find out which private label brand to produce. Amazon currently has more than 20 private label brands. One of them is AmazonBasics, a wide category of "basics" that are functional and cheap without any fuss from the national brand perspective.
Amazon.com gathered this information by examining its users' website behavior and abandoned shopping carts. Naturally, not every retailer has access to this kind of data. But every retailer has its own loyal customer to talk to, and understand their expectations from a private label brand.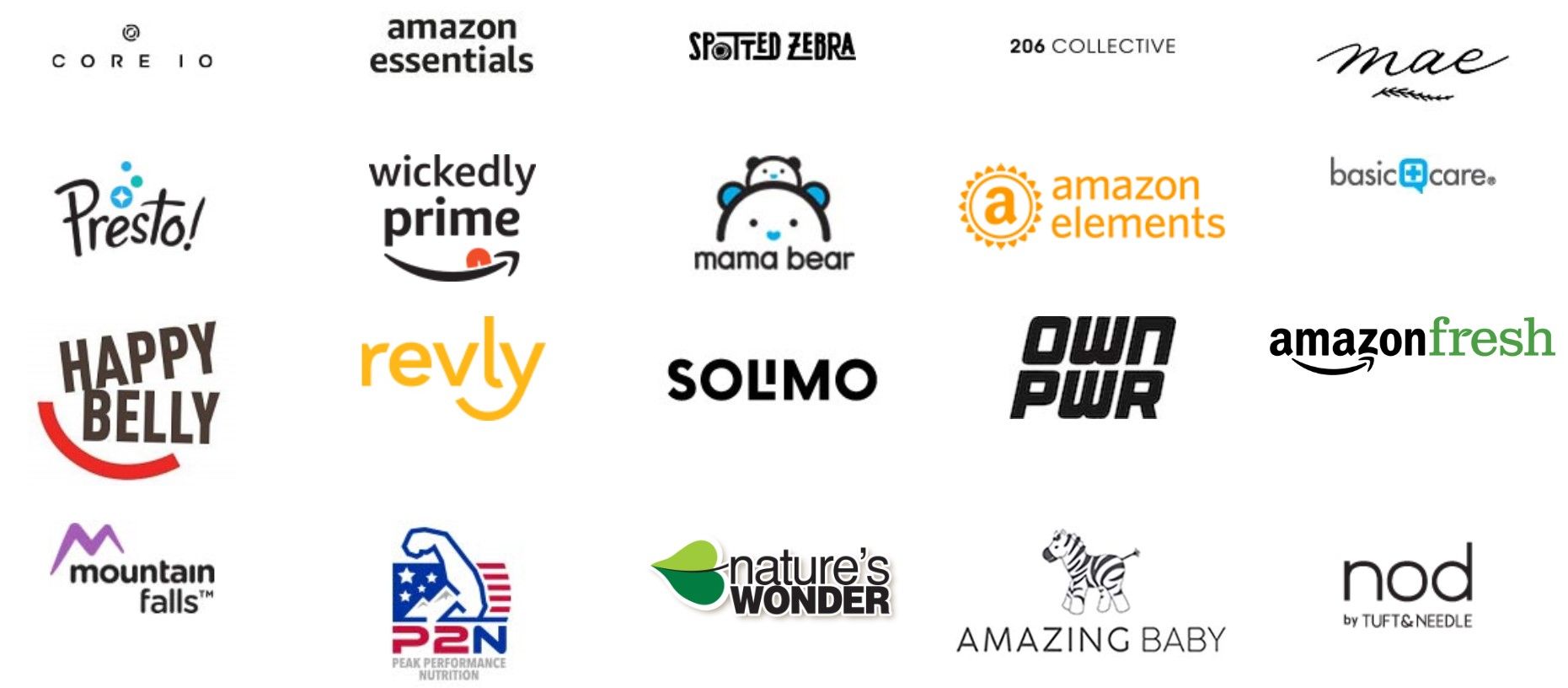 Sourcing private label products
Once the products have been decided, what comes next is to find the manufacturer.
There are traditional and non-traditional ways to reach them. Retailers can work with a sourcing company to reach those, or they can attend national and worldwide private label/white label exhibitions to contact them.
Another option can be more non-traditional, such as using digital channels to reach them. Web portals such as Sourcify allow the retailers to send quotes for the products they are willing to be sourced, and they have producers from different parts of the world who can offer competitive prices.
How to order samples from private label manufacturers
After the retailer decides on what to sell and finds the supplier, then it has to order some samples and talk about terms.
Ordering samples is a crucial part of the business because it will tell the retailer what they will be receiving in return. These samples will probably be other finished goods manufactured for other brands or retailers, but it's a good way to learn about value for money. The manufacturer usually has a minimum order quantity (MOQ) and may ask for a prepayment to start producing.
Branding your private label product
Finally, you must create good branding for your private label brand. It does not mean that you need to invest a lot as if you're competing with national brands. However, the retailer has to make sure that its private label brand reaches out to the expectation of the customer.
Sephora's private label branding is a valuable example to understand how the retailer is approaching this strategy.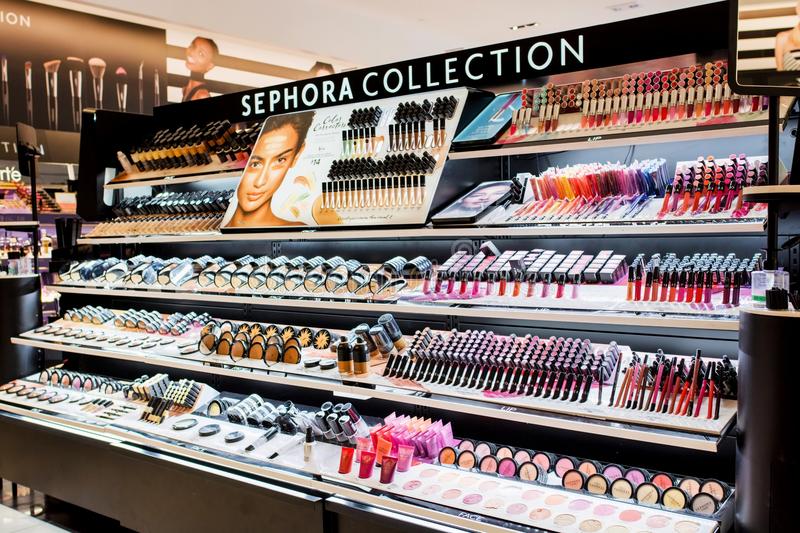 Advantages of private label brands

Production ownership

When a retailer orders a product to be manufactured on their own terms, the retailer has control over what they receive.
They have a direct business deal with the manufacturer, so they can have control over the design, the materials, and the quality of the finished goods.
Profit margin

In most cases, private label brands are produced to maximize profit.
Since these products do not have the branding cost of the national brand or the middleman fee to bring it to the retailer's store, private label brands are more profitable, and they leave a better margin than national brands.
Flexibility

A small retailer may be assumed to have less control over the trends, however with private labeling they can respond to their customers' expectations more promptly than the large brand.
The large brands have determination deals with large manufacturers which may not be overseen without financial damage. However, the small retailer may act frisky to open the unexpected changes in the industry.
Branding

Private labels allow the retail to control the design and style of the brand it's selling. The retailer has full control over the look and feel.
Therefore, s/he can guide the manufacturer in what its customers would like to see visually in store.
Expanded product Line

The retailer may be a resourceful business when it comes to a specific niche. However it may be lacking some items, and therefore may be losing customers by not offering the "one-stop for everything" concept.
By private labeling, this may be partially solved. If the retailer is a mechanical tools supplier, it may as well produce basic white tees with a private label manufacturer, and sell them to its customers.
Disadvantages of private label brands

Upfront payments

Most manufacturers, especially if it's the first time the retailer is in contact with them, will ask for an upfront payment to start the process.
This may be a challenging factor for a small retailer, especially when they are not fully in control of the end product they'll receive. However, once there is a mutual partnership, these costs may be lowered.
Minimum order quantity

The private labeling business has a lot to do with the amount. The manufacturers mostly produce these goods for multiple brands and label them after production.
To have a product solely manufactured for the retailer itself requires minimum order quantity. If the retailer can not compensate this minimum order quantity, they may not be able to buy the good or buy it at a larger cost per item than discussed.
Fraud

Misjudgment of the manufacturer or unspoken terms may eventually lead to poor service or even fraud.
Especially with overseas production, it's important to accredit the manufactured by the trade union or have an overseas sourcing person to control the facilities and the production.
Customer loyalty

The national brands invest a lot in their brand image for decades. The private labels' main advantage is the price, however, it may not always be enough for the customer.
In the end, the retailer may have to spend a valuable amount to market its own private label, which is contradictory to the nature of the business itself.
Perception

No matter how qualified the private label brand is, or even if the same manufacturer is producing the national brand, the private label brands usually have the image of being generic, or "not as good enough".
It takes effort to convince the customers that the private label is worthy of buying, and some in-store marketing activity may be necessary to make it happen.
---
Hi there! If you liked this post, please feel free to share it on social media to help us reach out to more retailers like you. You can also leave a comment below and let us know if you have any questions!
---
Start counting your foot traffic now
Get data faster with the world's first thermal-sensing, battery-operated people counter
Get a Demo
Recommended Articles