For brick-and-mortar retailers looking to highlight certain products throughout their store, shelf talkers have long been a popular choice to grab customers' attention.
Nowadays, however, consumers are inundated with advertising in just about every aspect of their lives—and many retailers are finding that simple cardboard shelf-talkers just don't cut it anymore.
Thanks to the rise of digital technologies and access to design ideas from around the globe, the sky is the limit for retailers looking to level up their shelf talker game!
Check out our selection of 25 creative shelf talker ideas to get inspired.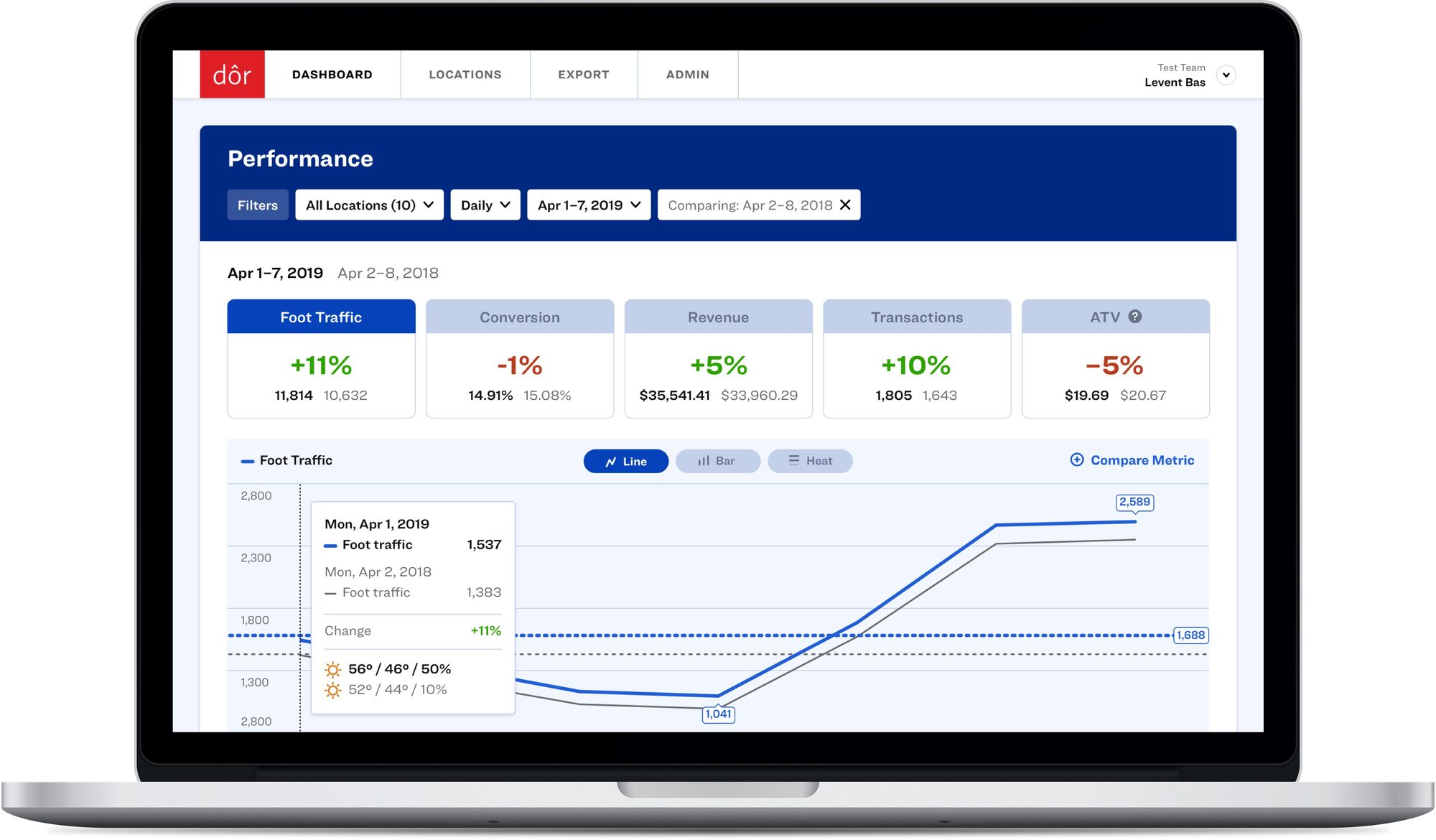 Did you know that a 1% increase in your store's conversion rate can mean a 10% increase in revenue?
Click here to discover how Dor can help you understand your foot traffic data and make more profitable business decisions.
Ready to purchase? Complete your purchase in just minutes!
What are shelf-talkers in retail?

As the name suggests, shelf talkers are retail display fixtures, often made out of cardboard or plastic, which are located on the shelf where the products are sold. They typically contain signage that communicates information about the product—such as pricing, any special features, or ingredients—and are often attached to the shelf via clips or adhesives.  
Shelf talkers come in all shapes and sizes and can take the form of a simple sign hanging over the shelf's edge or a bespoke shelf tray equipped with cutouts or even a video screen. It all depends on the message the brand wants to communicate, and of course the budget.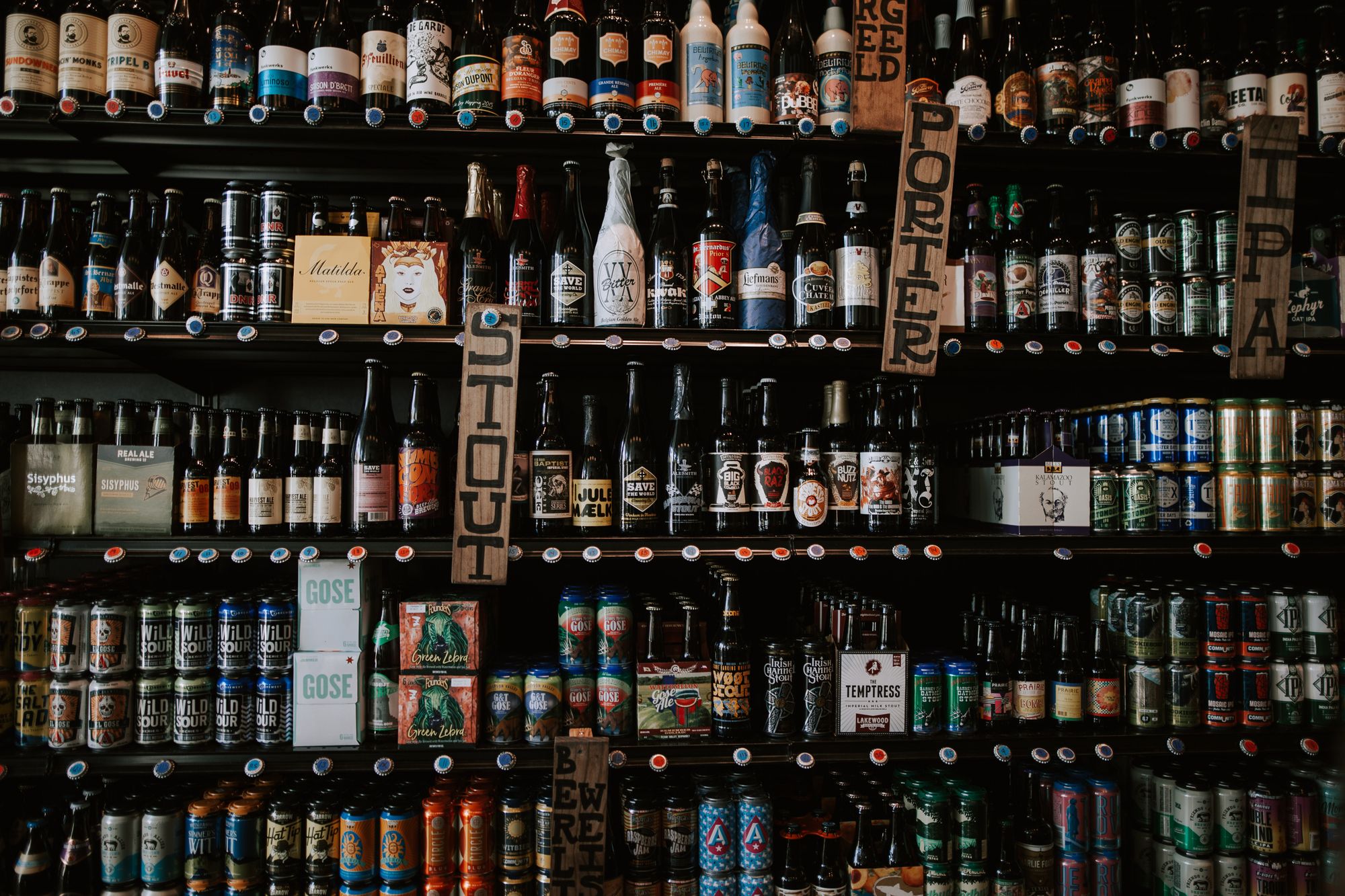 Advantages of using shelf-talkers in retail

Draw customers' attention to special sections throughout the store

Mid-sized and larger retailers love using shelf talkers because they break up the monotonous look of aisles full of products, instantly drawing the customer's eye.
This is what makes them a great choice for retailers who want to direct their customers' attention to a section they might otherwise have overlooked, such as a corner where seasonal products are sold, for instance.
Announce sales

Another way retailers can use shelf talkers to their advantage is to announce special sales and discounts right next to the products themselves, thus incentivizing shoppers to pick up the item.
Introduce new products

Shelf talkers are also ideal for retailers who want to introduce new products or product ranges to their customers.
They can be used to give customers all the info they need on new launches, making it more likely that they'll add it to their shopping cart.
Move slow-selling items

Yet another smart way that retailers can use shelf talkers is to draw customers' attention to traditionally slow-moving items throughout their store.
Depending on the type of retailer, these products could even be bundled together in inventive ways to create bespoke displays—which will go a long way in making these overlooked products seem fresh and exciting to shoppers.
Save on staffing costs

One of the most underrated benefits of employing shelf-talkers throughout your store is that they will reduce your dependence on your retail staff to communicate important information to customers.
While it's always a good idea to have your staff interact with your customers, well-designed shelf-talkers placed thoughtfully throughout your store help shoppers navigate the space and find what they need—and when they feel at ease in your store, it makes it more likely that they'll become regular customers.
25 creative shelf talker examples for retail stores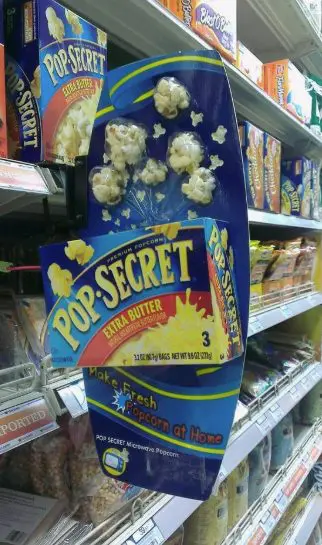 This shelf talker by Pop Secret grabs attention thanks to its three-dimensional design.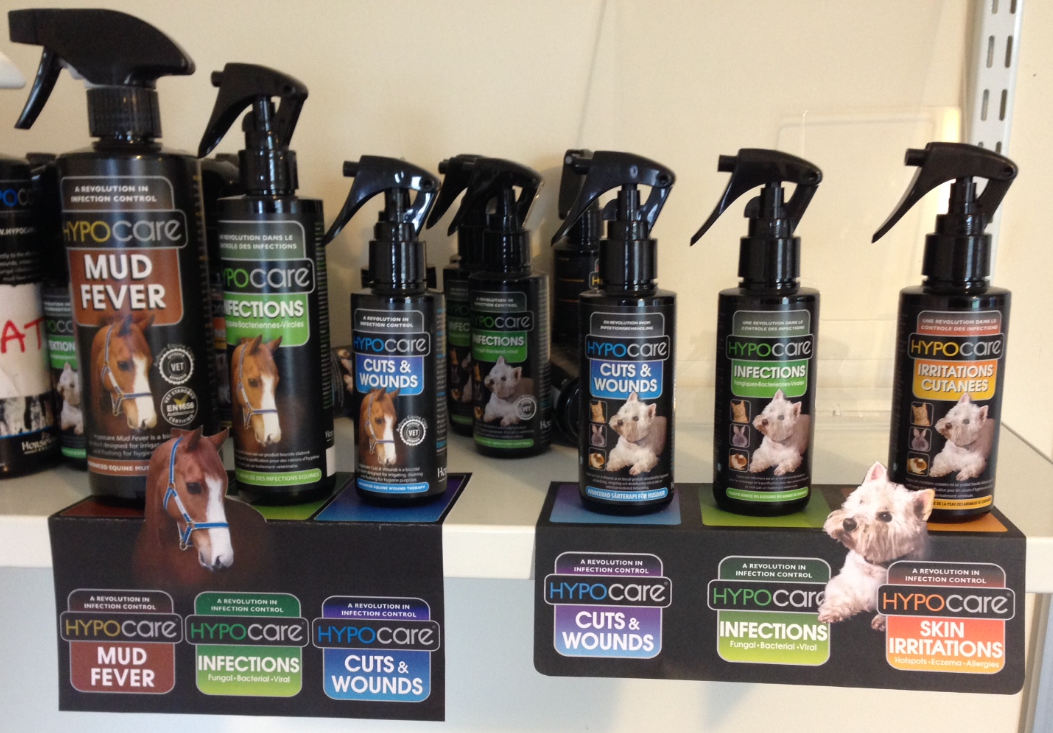 Horse and pet care line Hypocare's shelf talkers are simple yet effective, enabling customers to instantly distinguish between products for horses and ones for dogs.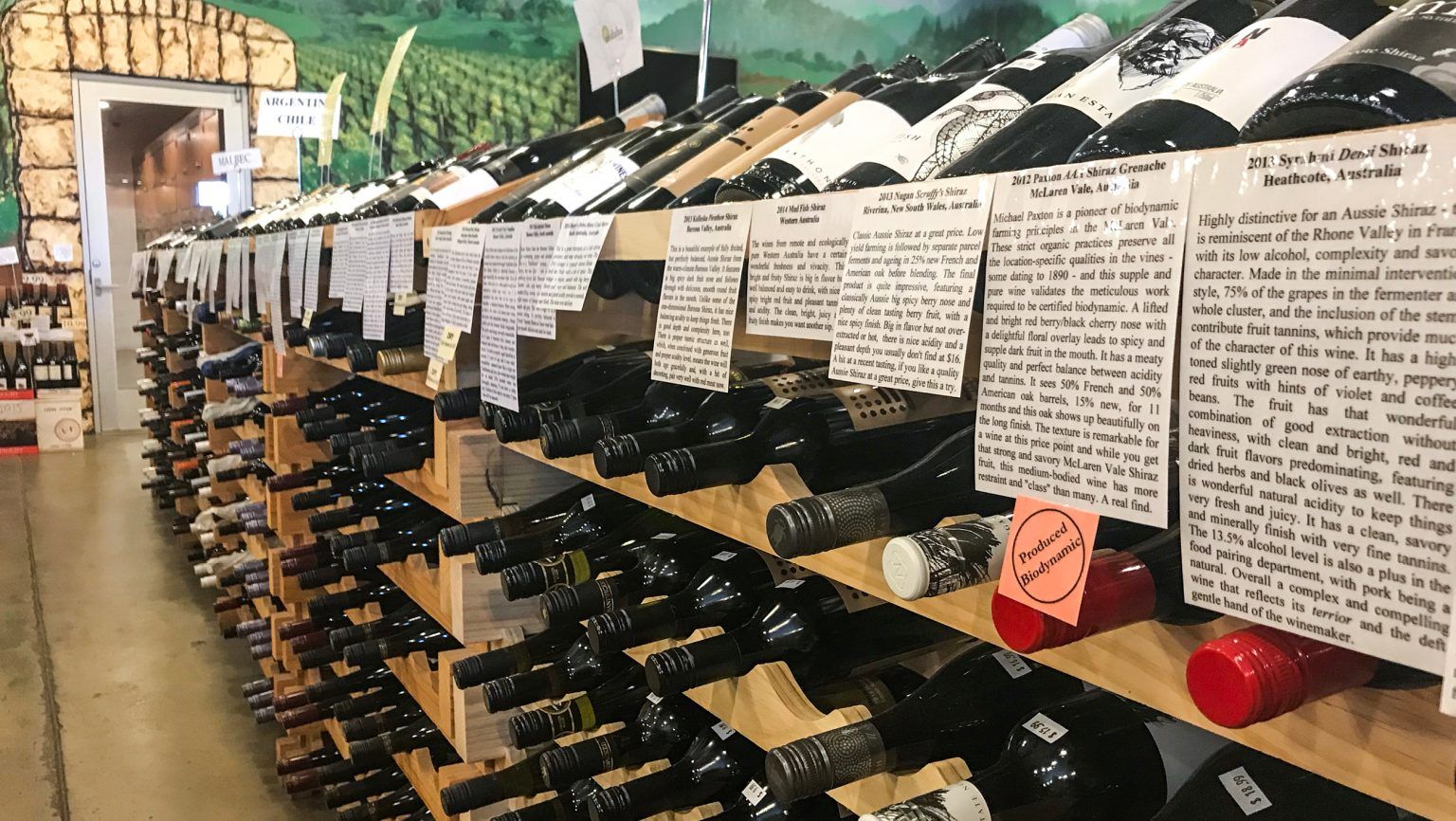 In contrast to the simple design of Hypocare's shelf-talkers, the wine and spirits shop The Wine Country in Long Beach, CA, provides detailed descriptions underneath each bottle—a strategy that would likely be overkill for most other stores, but one that works well here.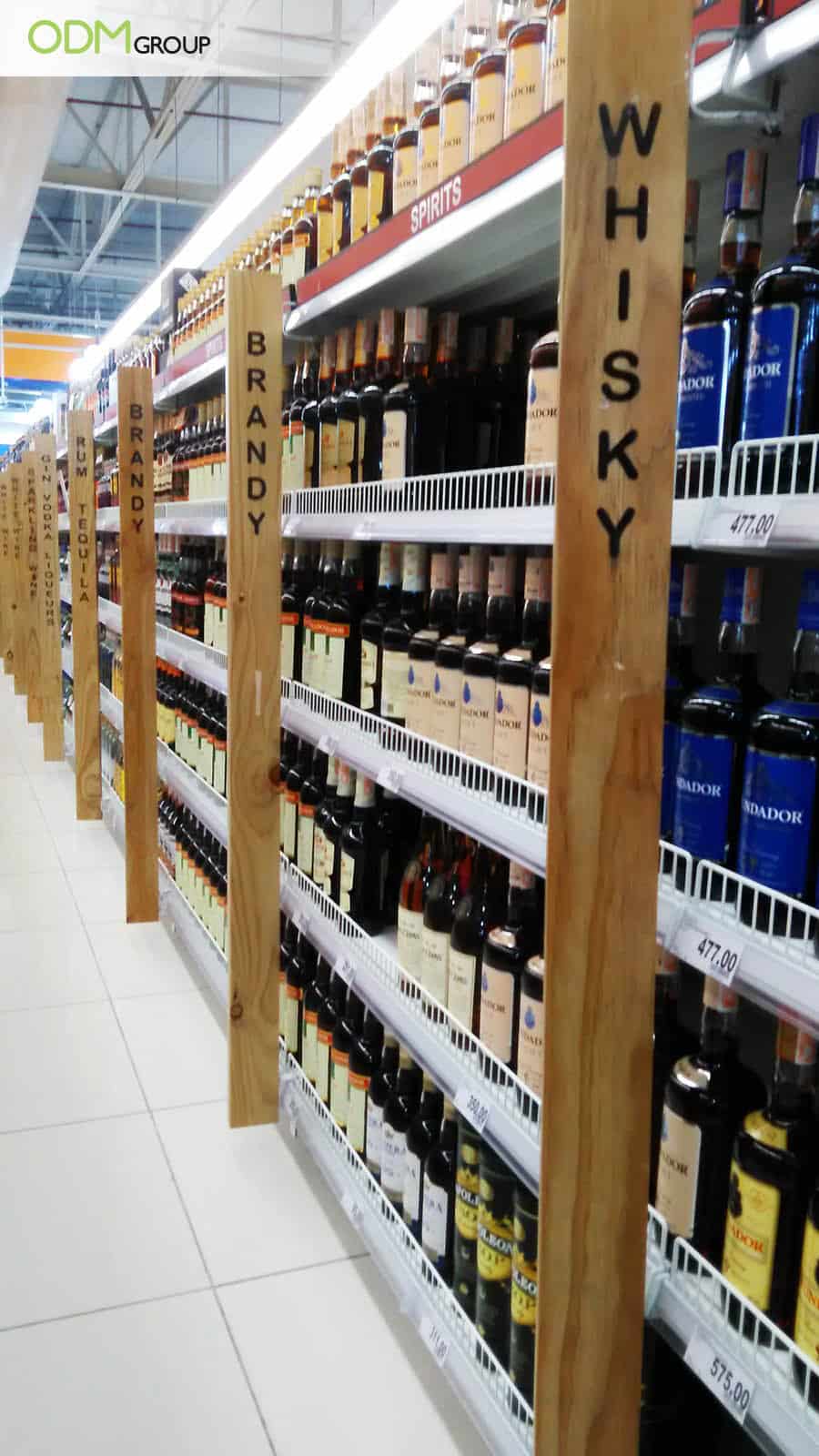 While we're on the topic of wine and spirits, this grocery store from the Philippines features simple but easy-to-read shelf talkers to delineate sections of beverages.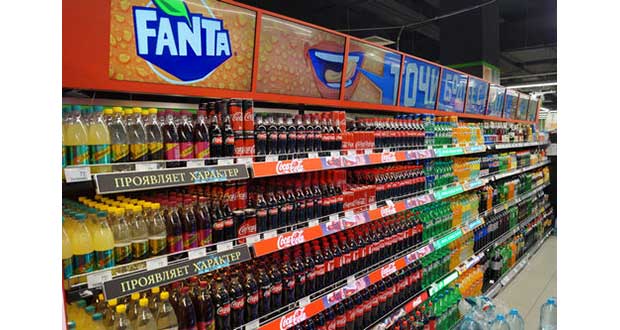 Coca-Cola HBC Russia partnered with a local digital signage company to create digital shelf talkers for Russian supermarkets.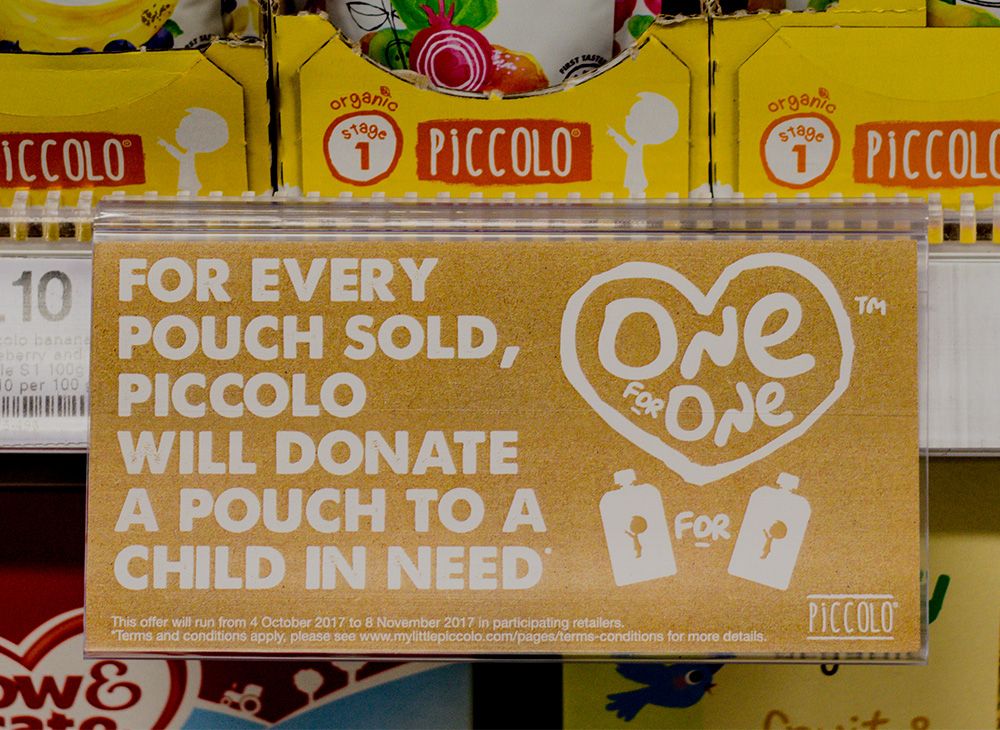 UK-based organic baby food company Piccolo uses shelf talkers to highlight its corporate social responsibility projects—a great way to build brand awareness among consumers.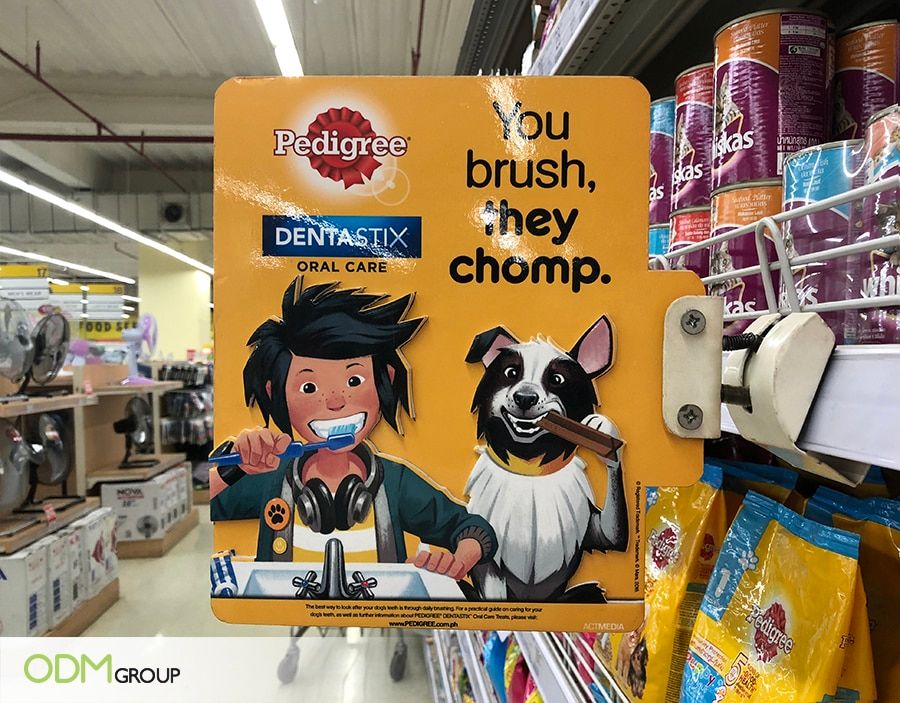 Dog food retailer Pedigree used these shelf talkers as a humorous and effective marketing tool for its Dentastix dog treats.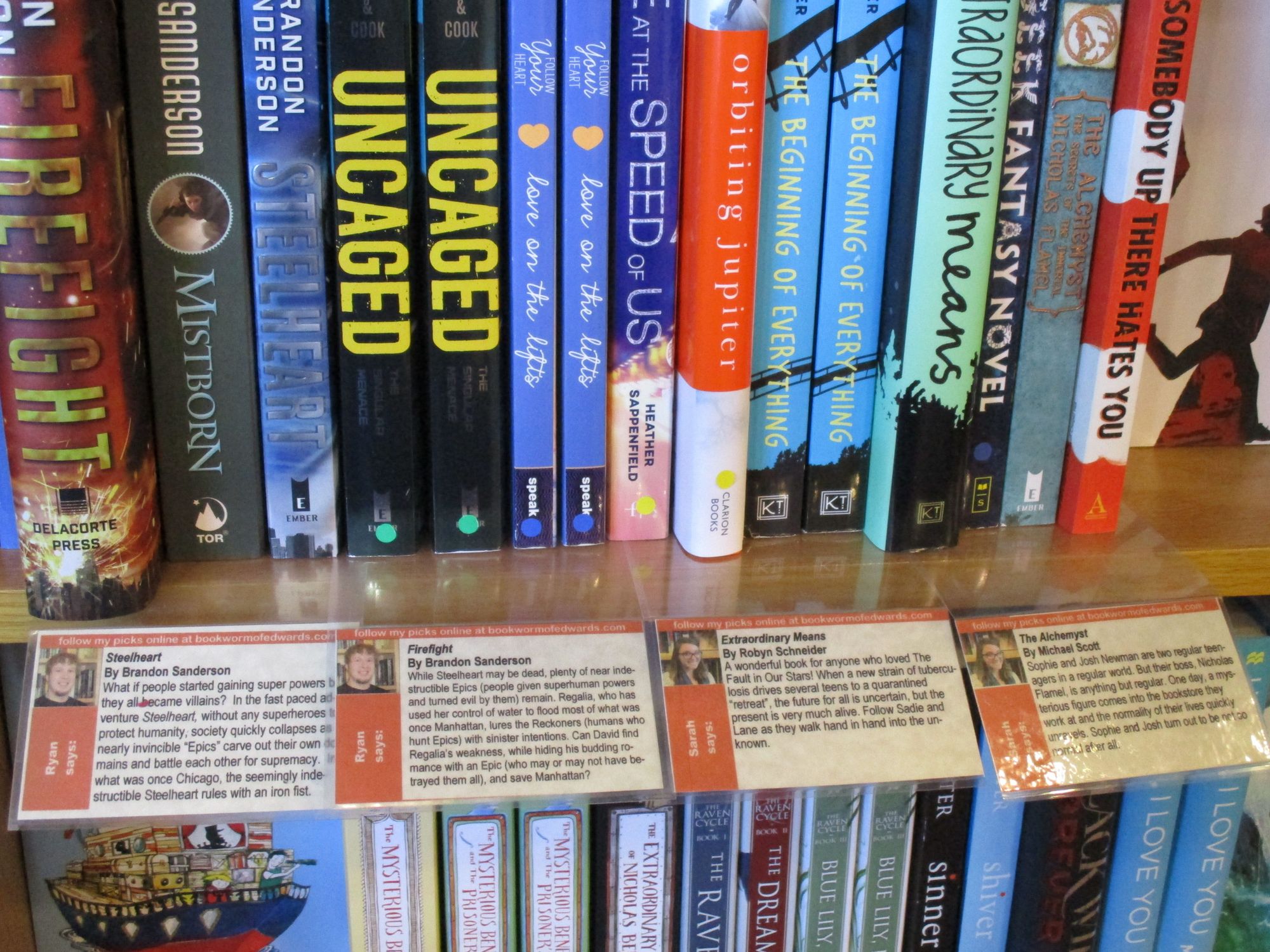 Bookstores are another type of retailer that often uses shelf talkers. While some bookstores opt for simple shelf talkers to categorize books into different genres, others will utilize shelf talkers to promote certain books through concise book reviews.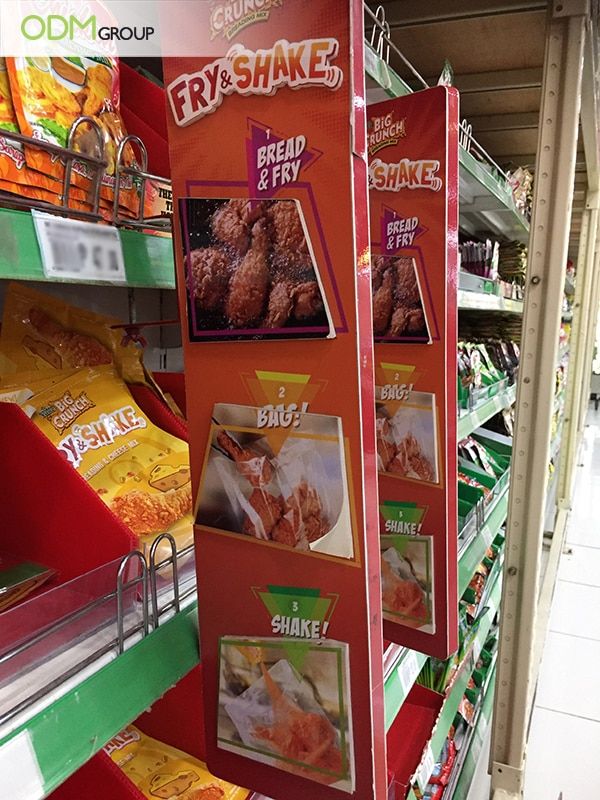 UFC Golden Fiesta used these shelf talkers to promote its Big Crunch Fry & Shake breading mix. The simple design and enticing imagery on the shelf talkers not only draw customers' attention but also provide directions on how to use the product.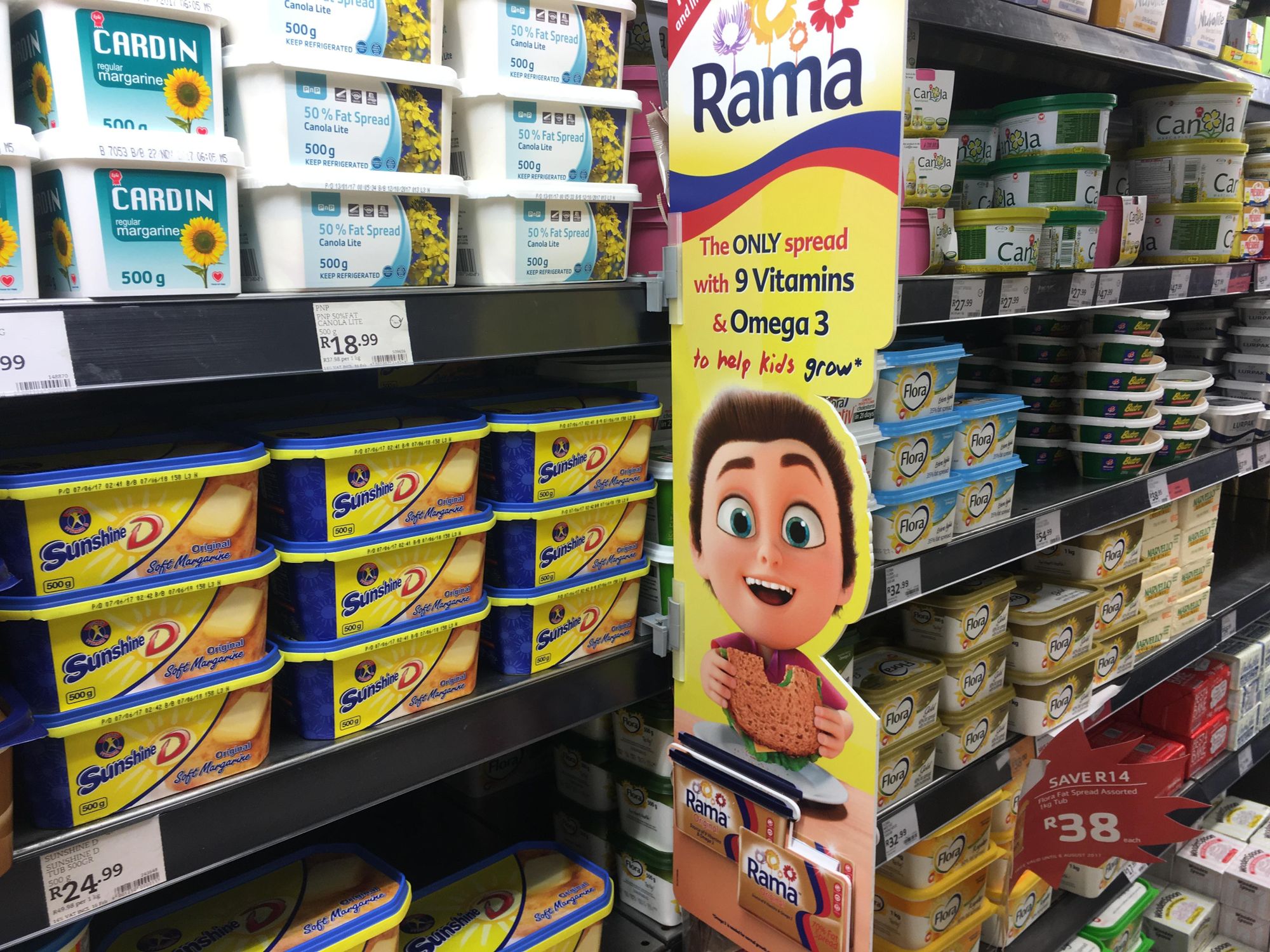 Spread brand Rama chose to incorporate a cartoon character into the design of its shelf-talkers, grabbing the attention of both kids and their parents in this South African supermarket.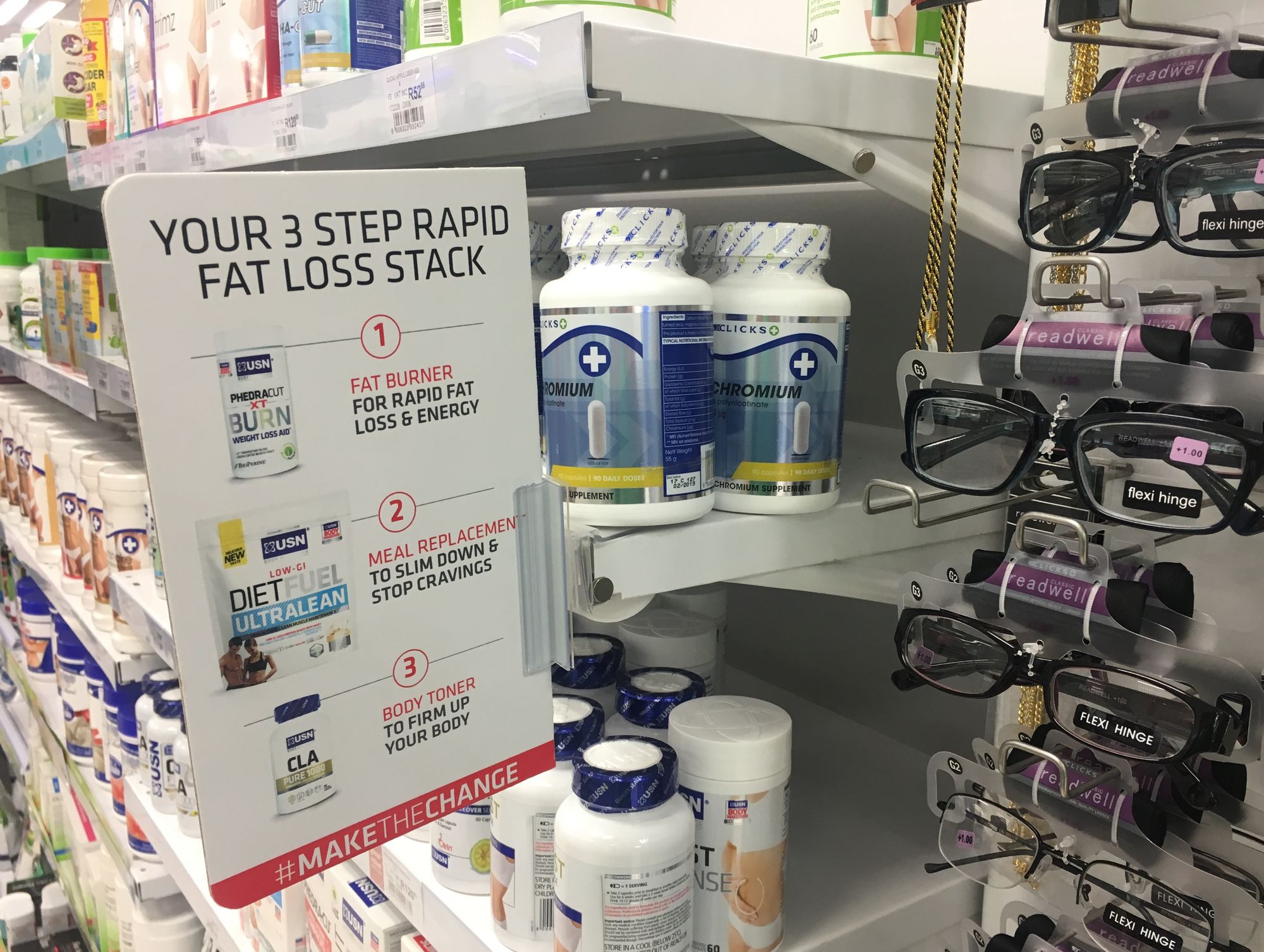 Sports nutrition brand USN's shelf talkers inform shoppers about the different products available in the range, and how they work together in a three-step program.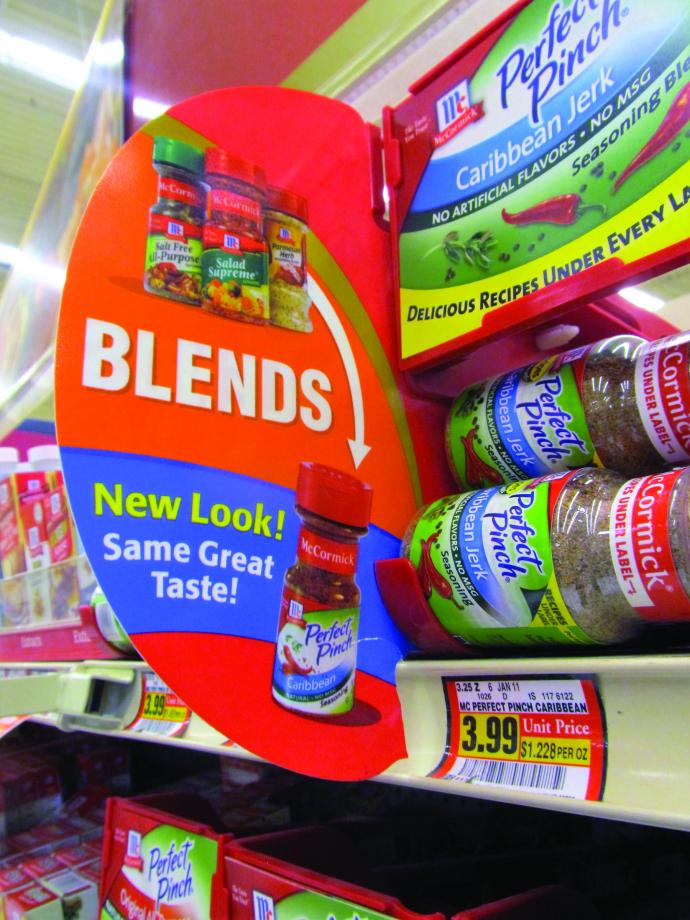 McCormick's colorful shelf talker is certainly eye-catching, helping to draw attention to the brand's new line of spice blends.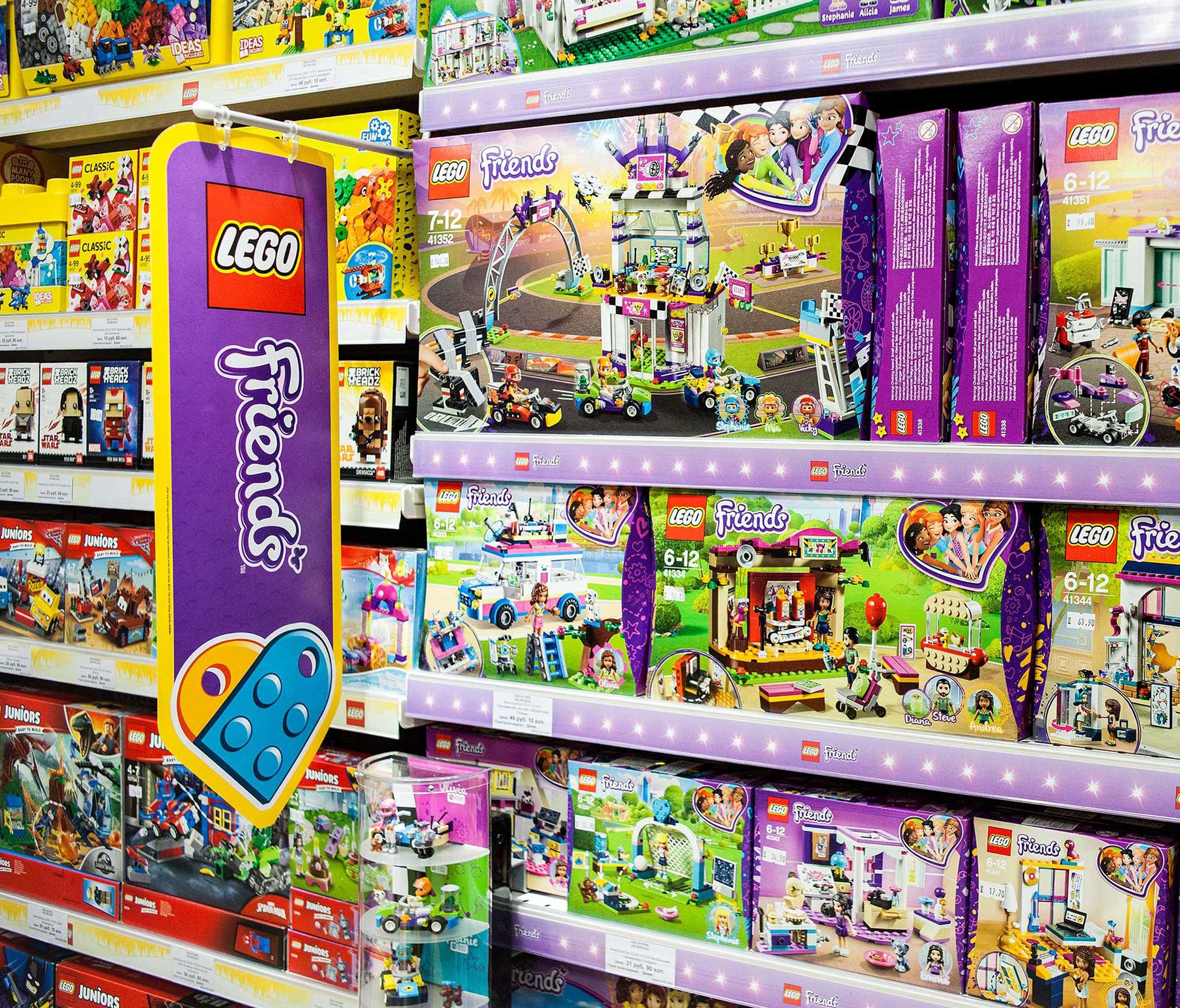 Also known as a shelf edge, this type of shelf talker used by LEGO is both colorful and large enough to be visible from a distance—allowing kids to recognize the logo instantly, even if they're all the way across the store.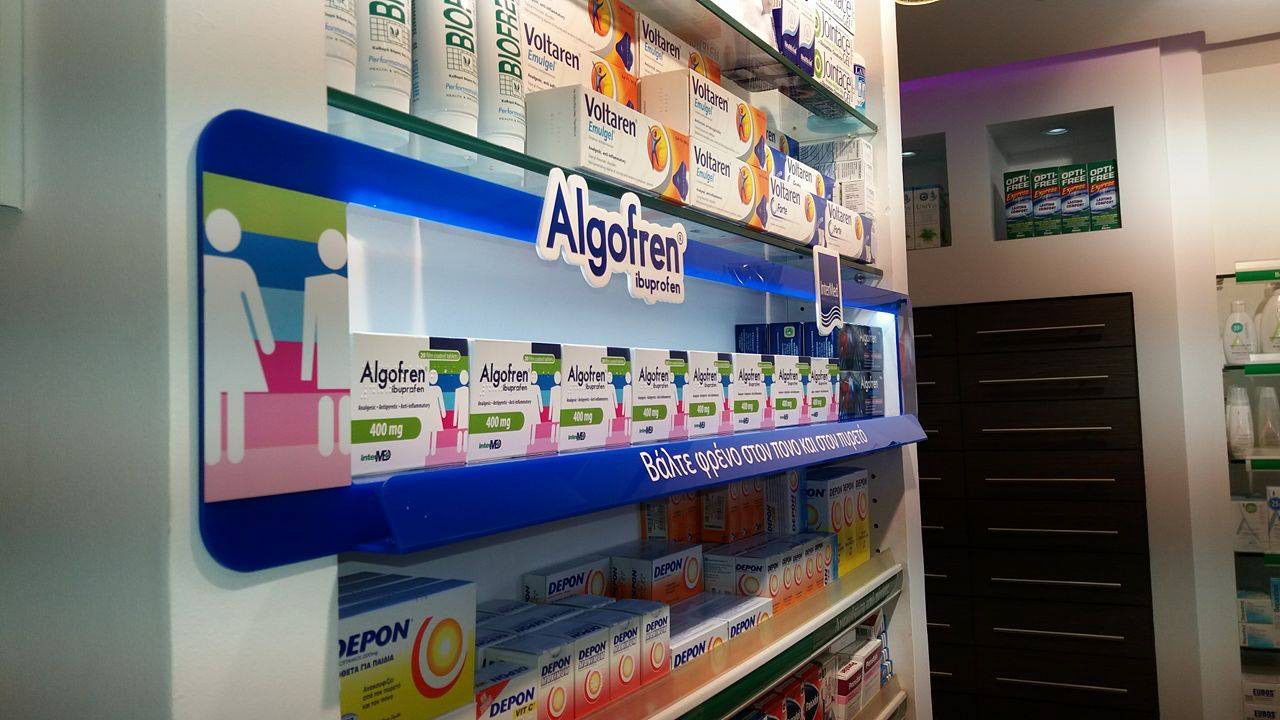 This plexiglass and acrylic shelf talker for Algofren (Ibuprofen) helps the brand stand out among all the other medications in this Greek pharmacy.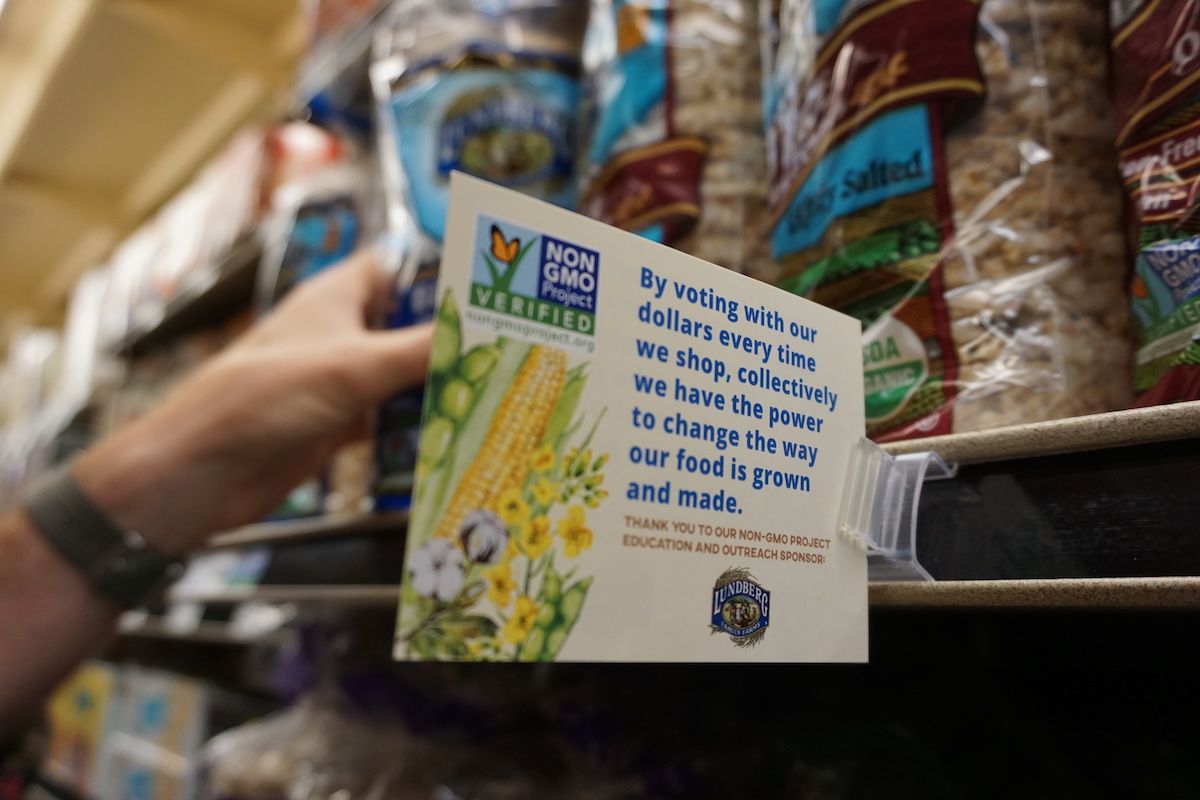 Retailers aren't the only ones who make use of shelf talkers—as is the case with the nonprofit Non-GMO Project, who—together with its partner Lundberg Family Farms—used these shelf talkers to educate the public about its mission.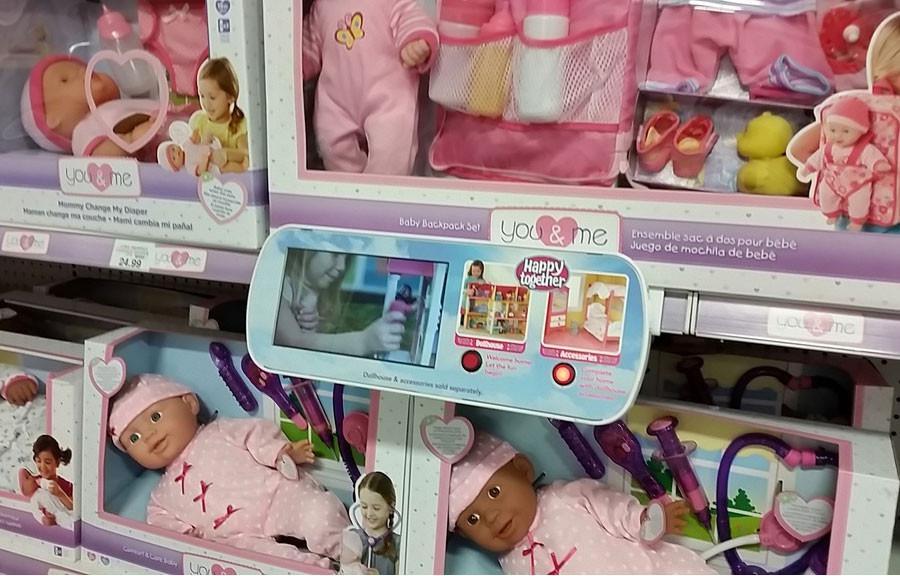 This video shelf talker used by Toys R Us to promote its You & Me Doll is great in that it captures the customers' attention and shows them all the different ways the products can be used.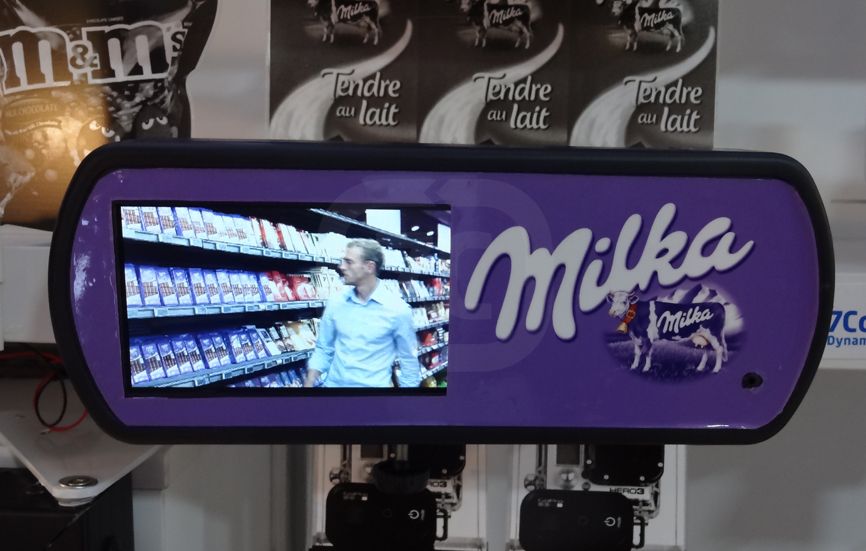 Here's another example of a video shelf talker, this time showcasing the unmistakable purple-and-white logo of the chocolate brand Milka.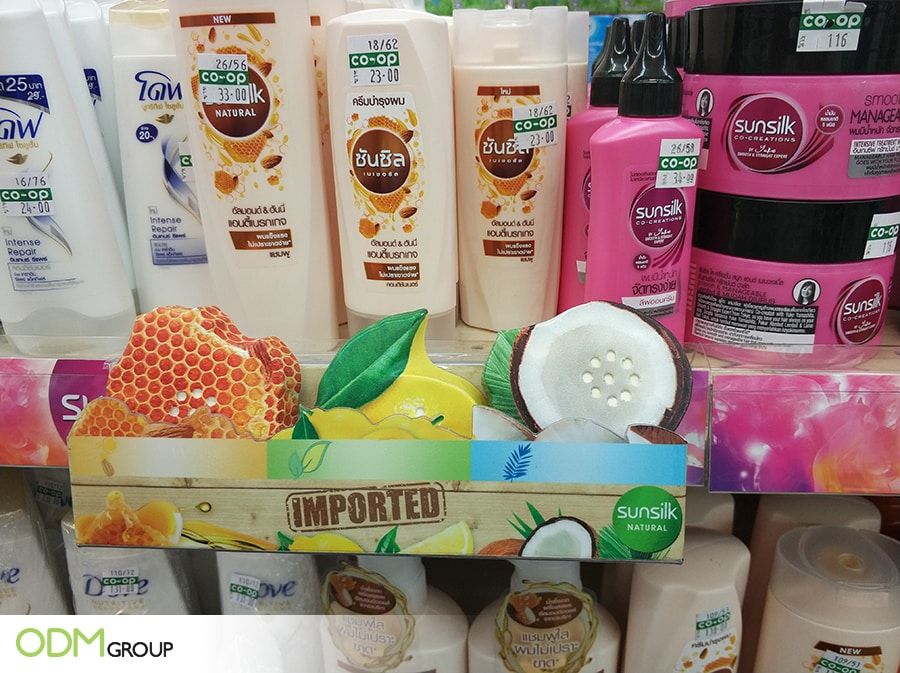 These shelf talkers for haircare brand Sunsilk Natural highlight the ingredients in their products through fun shapes that are instantly recognizable to customers, eliminating the need for any further signage.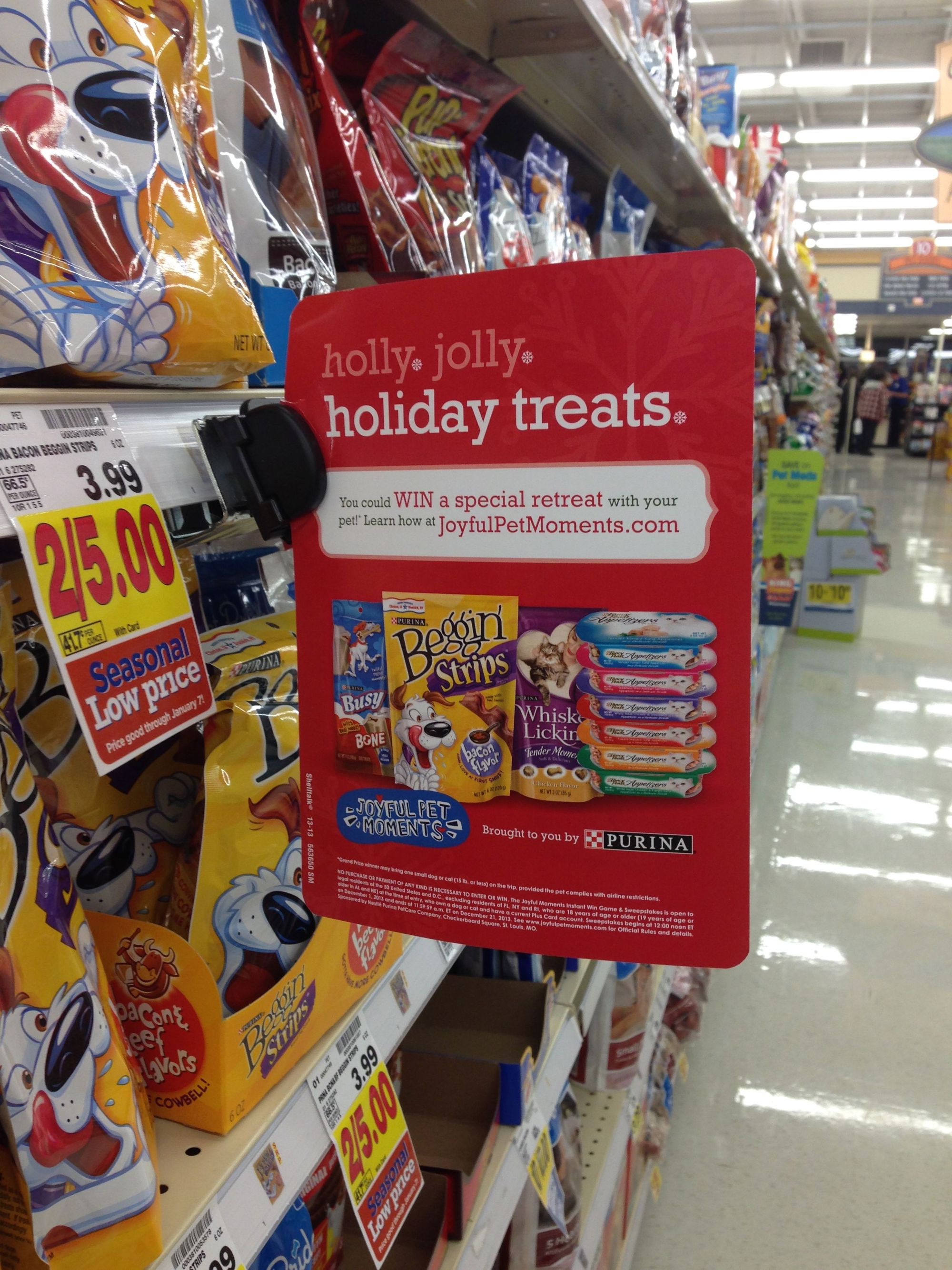 Pet food brand Purina used these shelf talkers to promote its Joyful Pet Moments sweepstakes over the holidays.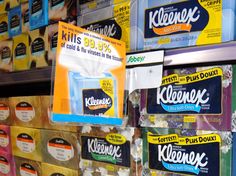 This shelf talker by Kleenex provides important information about the product while emphasizing its selling point of "killing 99.9% of cold & flu viruses."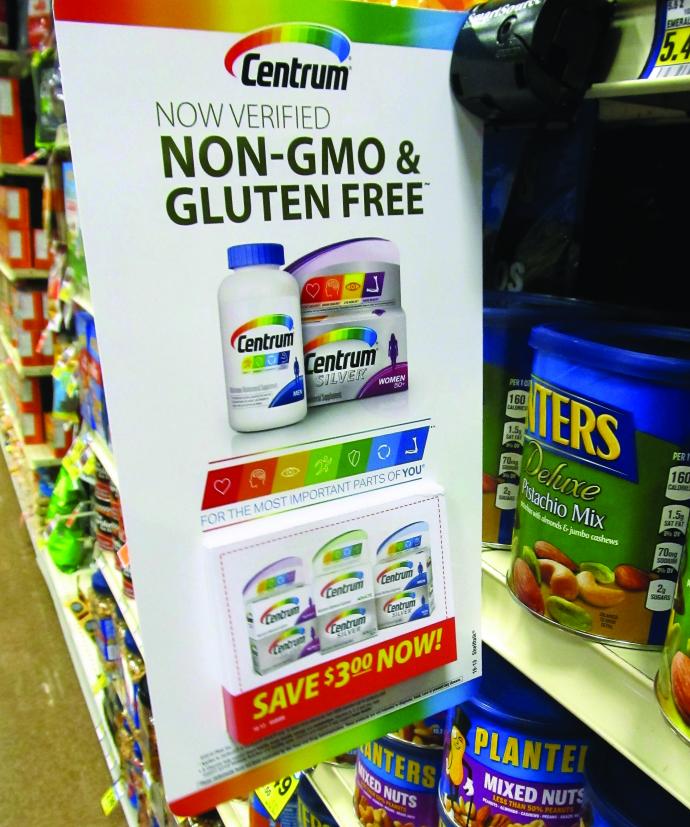 Multivitamin brand Centrum's shelf talker not only communicates new information about the product but also features a section where shoppers can directly access coupons.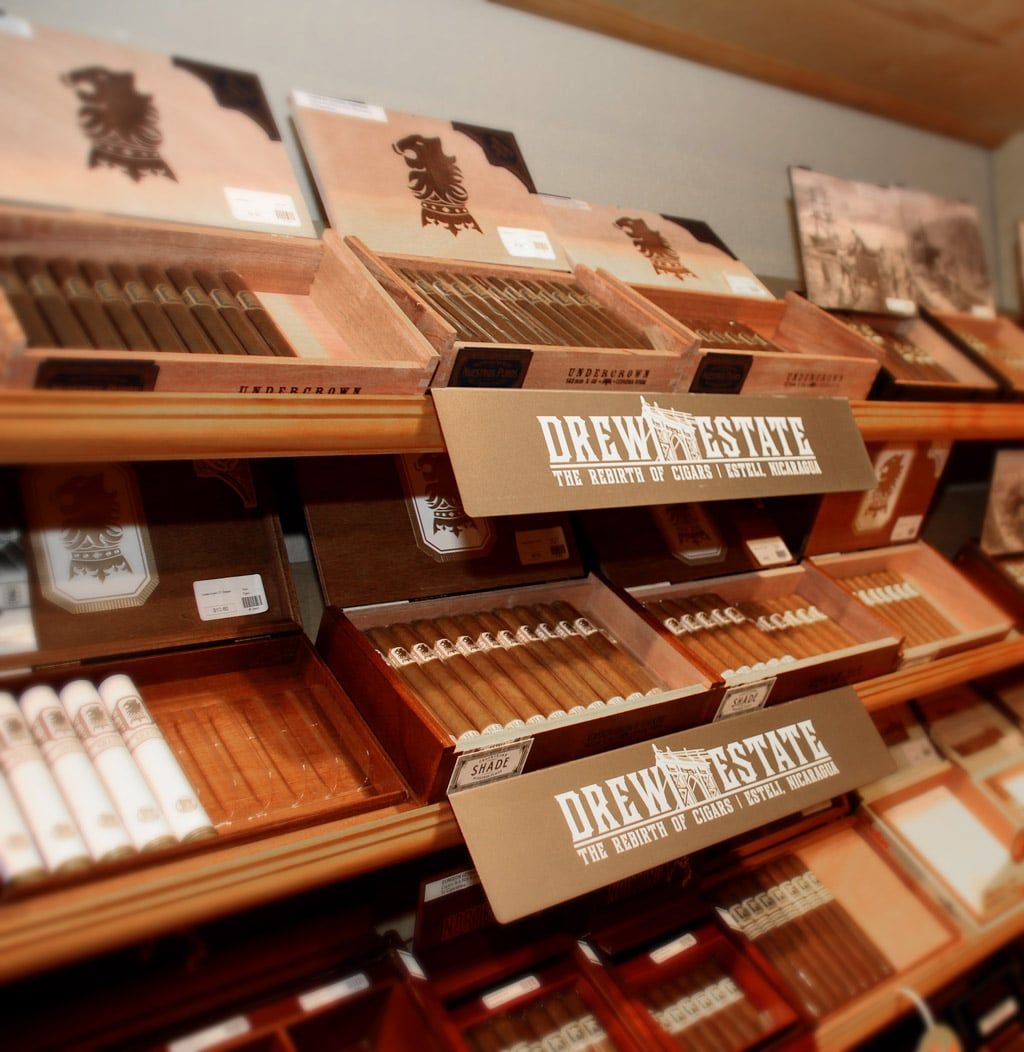 Drew Estate Cigars' shelf-talkers have a simple but elegant design, which fits perfectly with the brand's masculine image.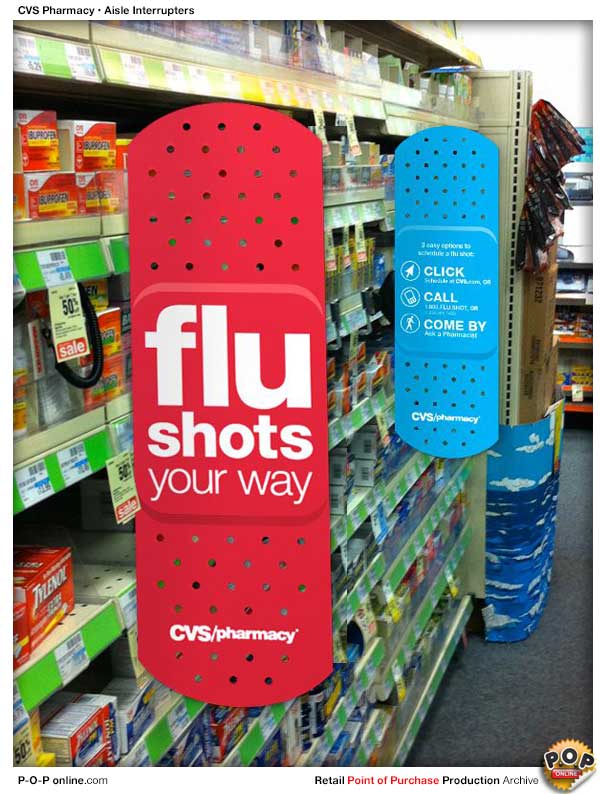 Both eye-catching and humorous, CVS Pharmacy's adhesive bandage-shaped shelf talkers are memorable, which makes sense given the objective of the marketing campaign—to remind customers to get their flu shots.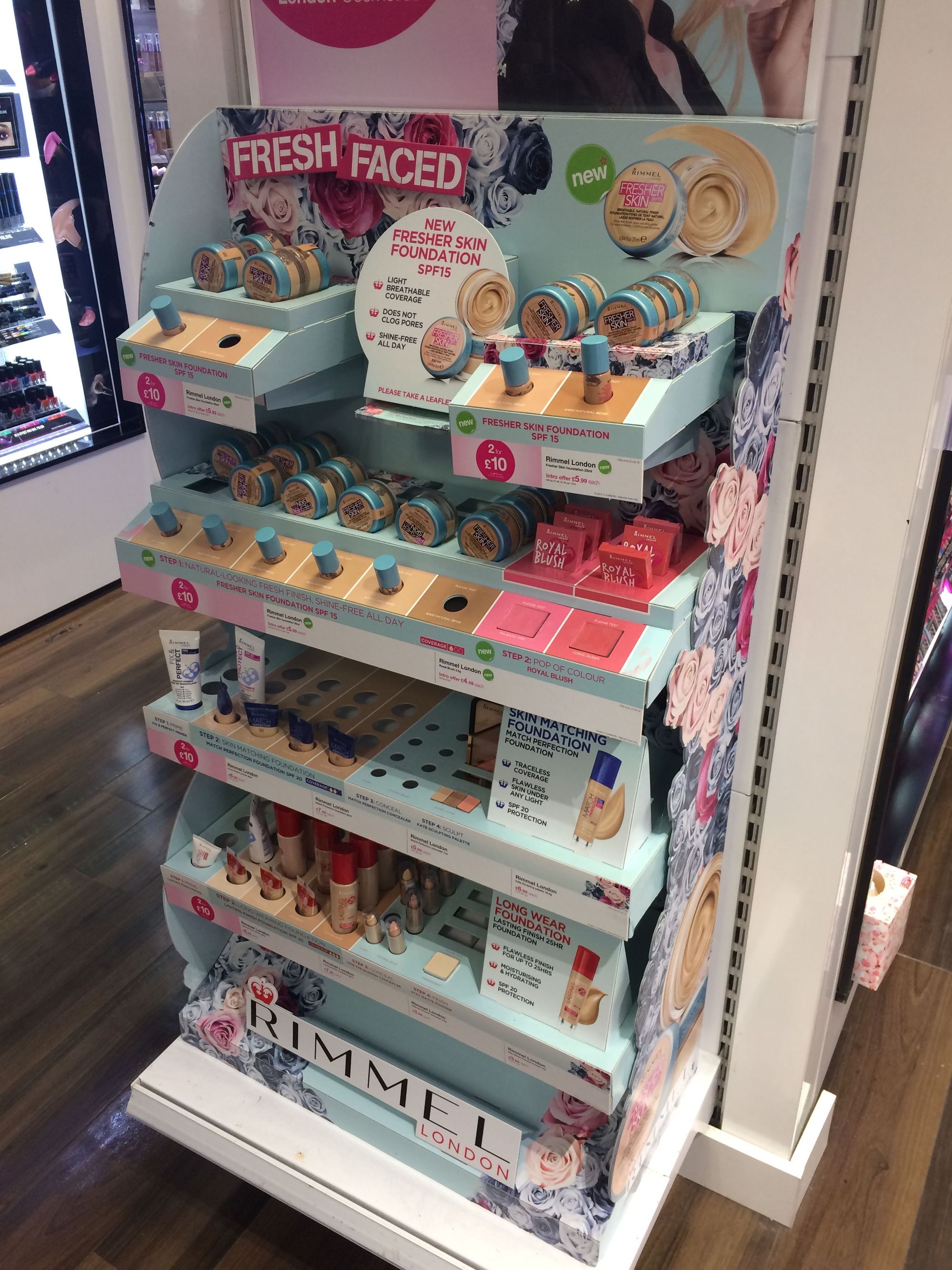 This endcap display from Rimmel London is a full-on brand identity experience, featuring dedicated sections for the products and shelf talkers that highlight the main features of each product.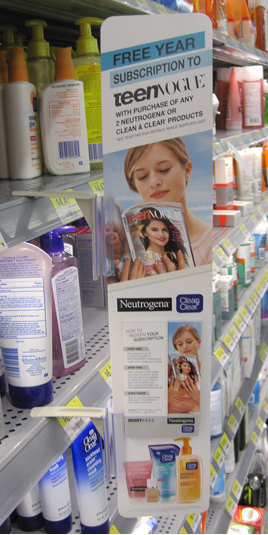 This shelf talker for Neutrogena and Clean & Clear products has all the information shoppers would need to know to qualify for a free one-year magazine subscription with their purchase.
---
Hi there! If you liked this post, please feel free to share it on social media to help us reach out to more retailers like you. You can also leave a comment below and let us know if you have any questions!
---
Start counting your foot traffic now
Get data faster with the world's first thermal-sensing, battery-operated people counter
Get a Demo
Recommended Articles