Any retailer knows the importance of making a good first impression—but not every retailer can pull it off.
Maybe you're lucky enough to have employees who are naturally skilled at customer service, and maybe you aren't. Thankfully, you don't have to rely on pure luck to ensure that customers who walk into your store have a good, memorable experience, as you can train your staff to pay attention to some key points when greeting in-store customers.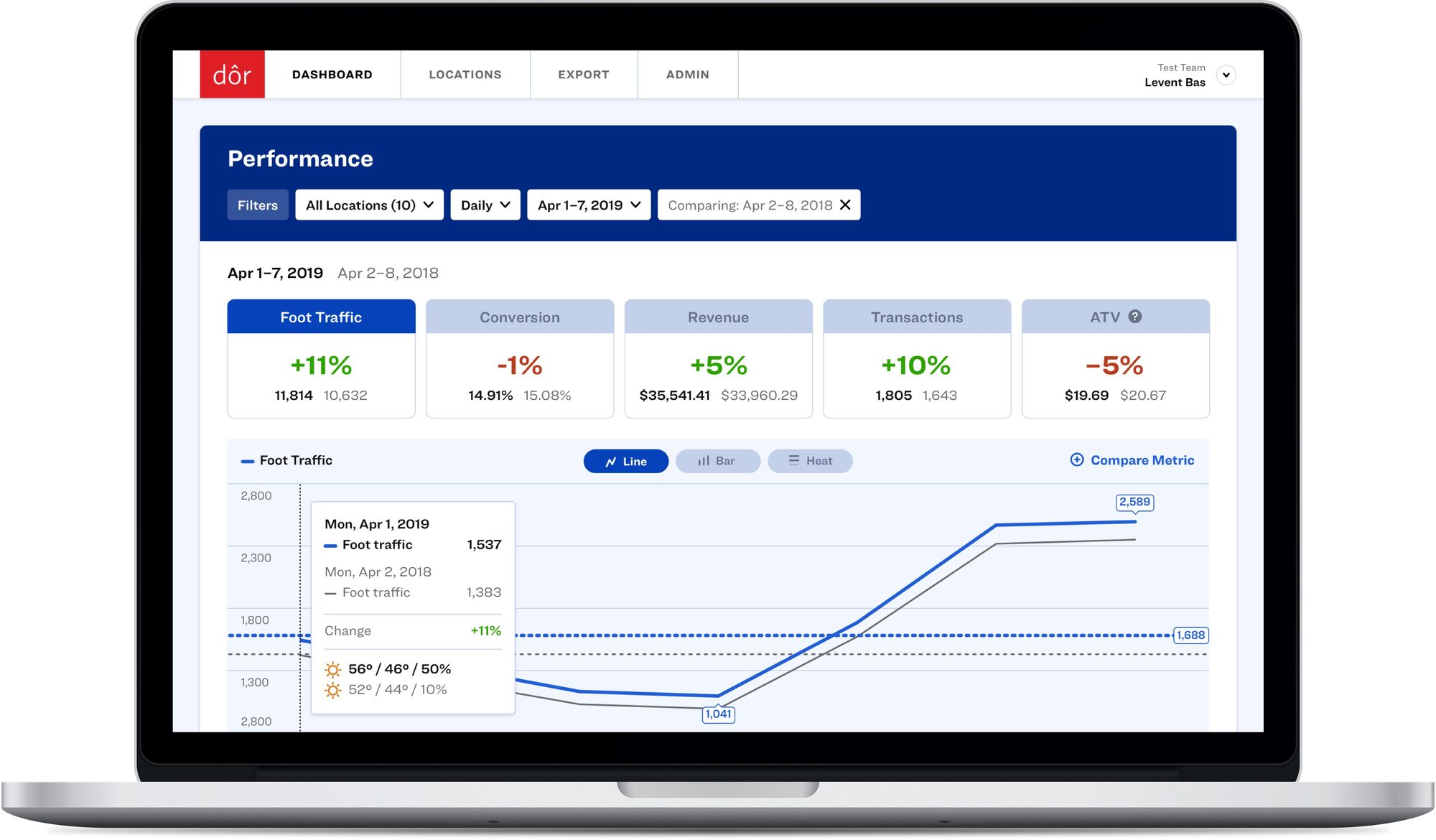 Did you know that a 1% increase in your store's conversion rate can mean a 10% increase in revenue?
Click here to discover how Dor can help you understand your foot traffic data and make more profitable business decisions.
Ready to purchase? Complete your purchase in just minutes!
Why are sales greeting techniques important for walk-in customers?

As a brick-and-mortar retailer, you have one key advantage over e-commerce stores when it comes to making a first impression: the human factor.
According to a 2017 survey by UPS, 58% of respondents—almost 2 in 3—said they'd prefer to interact with a person rather than a robot in a retail store. For walk-in customers who may not be familiar with your store, the very first encounter they have with your brand is when your staff greets them, which makes your greeting techniques a make-or-break factor in whether that customer buys something or ever returns to your store.

Related: 12 Things to Consider Before Hiring A New Retail Employee
7 things to consider when training employees to greet customers

1. Don't stick to a single script

Your staff is humans—not robots—and your customer greetings should reflect that.
Welcoming each customer who walks into your store in the exact same way is boring for both the greeter and the customers, so it's important to switch up your greetings once in a while. Plus, it will make your greetings seem more genuine.
2. Ask open-ended questions as ice breakers

One good way to vary up customer greetings is to engage in small talk with customers who are willing to chat.
Some sales personnel will naturally be more outgoing and better conversationalists than others, but a simple rule of thumb just about any one of your employees can follow is to ask open-ended questions rather than those that can be answered with a simple "yes" or "no."
3. Use familiarity to your advantage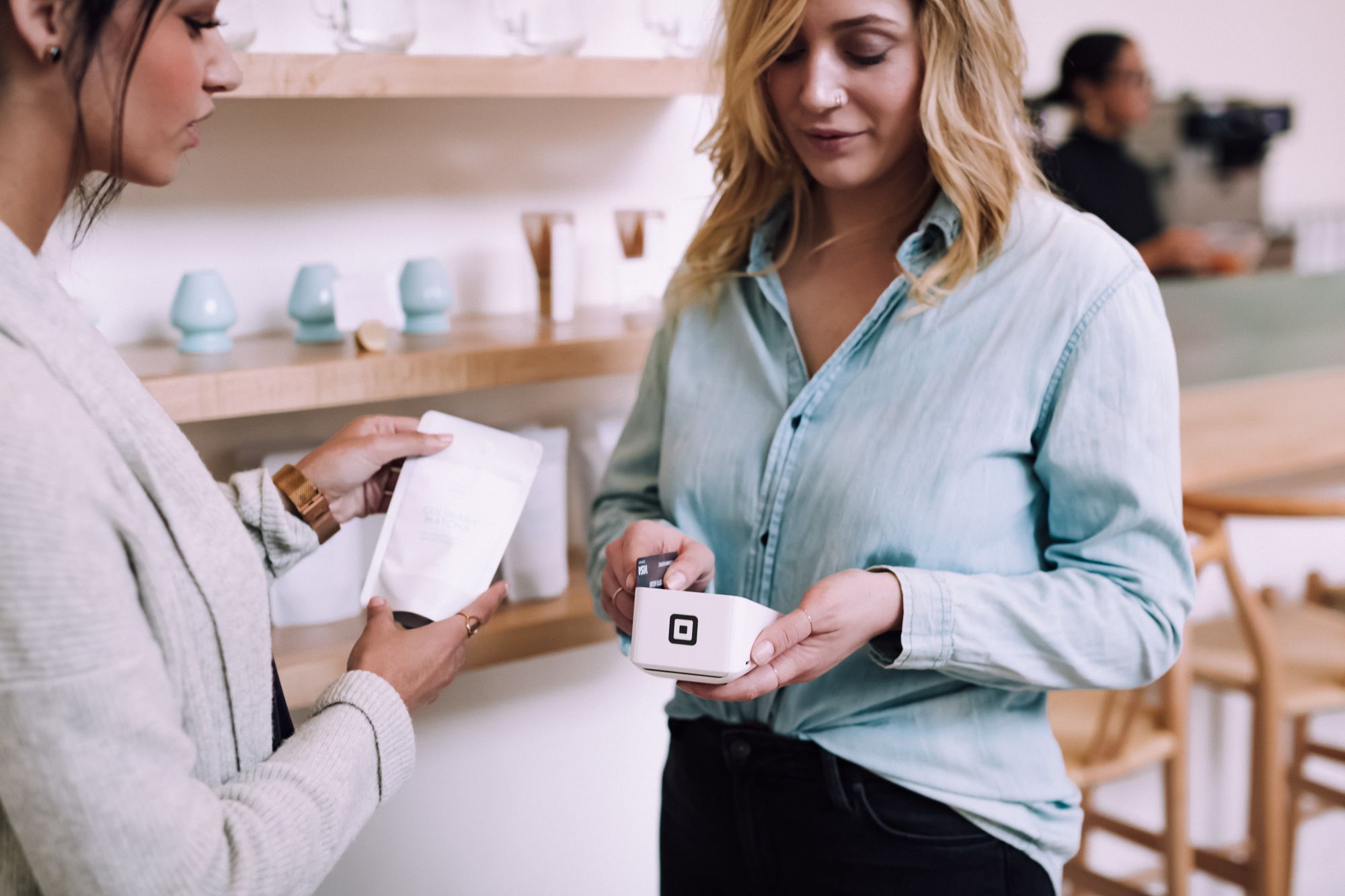 For repeat customers, being remembered by store staff can go a long way in instilling brand loyalty.
Over time, it is natural that your employees will develop their own rapport with customers they see again and again, but you don't have to rely solely on your staff's memory to achieve familiarity.
By using a smart POS system that tracks customer data, you can easily view a customer's past visits and transactions—which will enable you to ask specific questions or engage in small talk that is relevant to the customer.
4. Look for common attributes

As humans, we are wired to look for commonalities among us, and this certainly holds true in retail customer service, as well.
Say you have an employee who has experience with children, and a mother walks in with her kids in tow. Directing this employee to assist the mother would be a great idea, as she may offer some insights to the customer—about your store, your product range, or even how to use the products—that another employee simply might not know to mention.
Even for customers who might not immediately display characteristics that your staff can relate to, they can still find a topic that affects everyone—be it a local event such as a fair, festival, or sports game, or even the weather.
5. Pay attention to timing

When greeting customers who have just entered your store, it's important that your staff gives them enough time to get acclimated to your store—especially in the case of shoppers who may be distracted with their winter gear, umbrellas, kids, or maybe even just their phone.
However, just as you wouldn't want to bombard your customers with greetings and questions as soon as they walk in the door, you also don't want to risk having them feel as if no one is paying attention to them.
Thus, a good rule of thumb to follow is to wait 10 to 15 seconds after a customer enters your store to greet him or her.
6. Don't underestimate the power of role-playing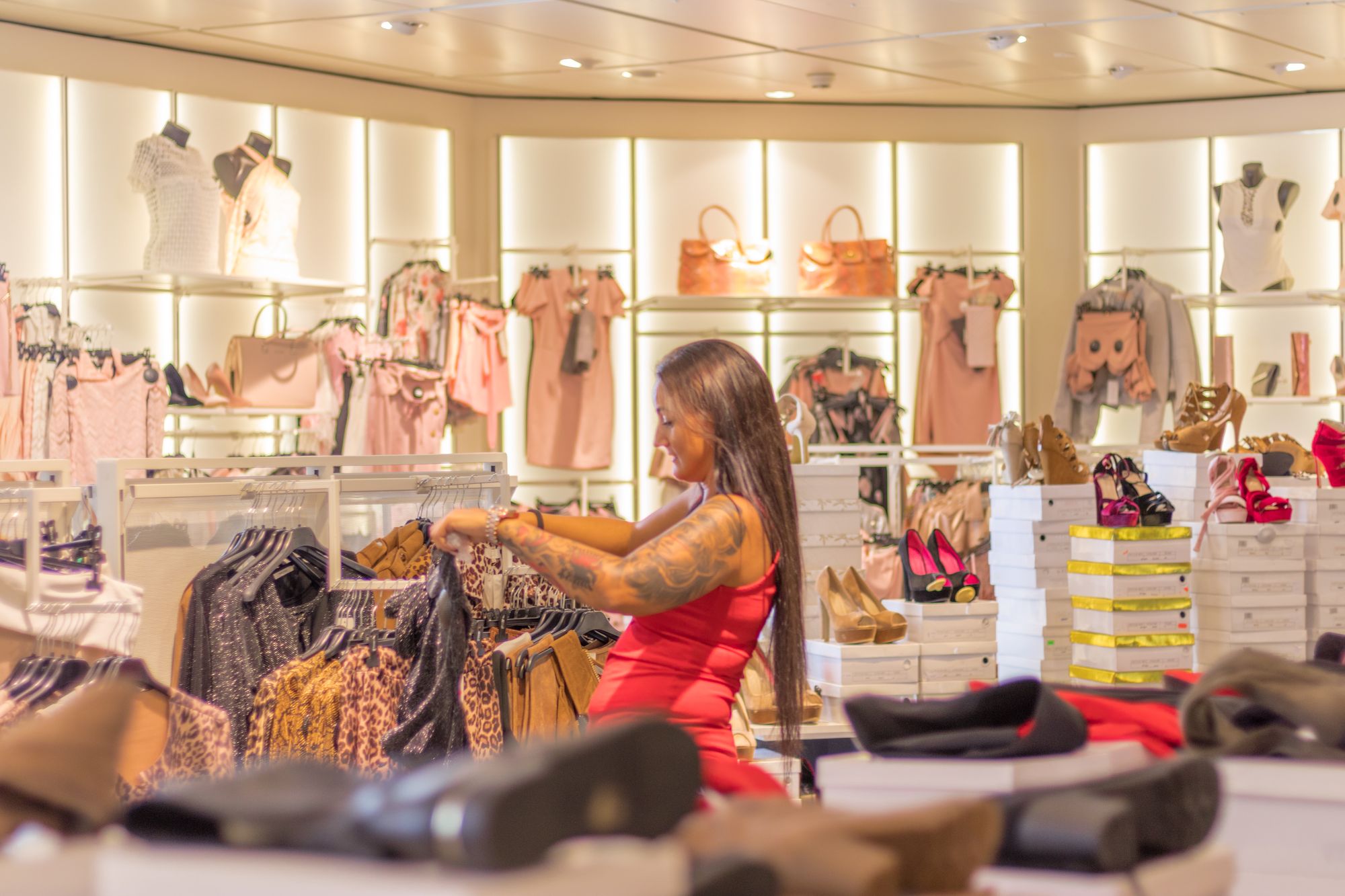 If you want to make sure your staff is prepared to handle interacting with any customer—from the rude to the overly talkative—it's a good idea to do some role-playing exercises among your staff.
By getting your staff to think up scenarios and potential replies on their feet, you will not only give them valuable practice in dealing with unexpected reactions from customers, but you can also get your staff to brainstorm the best possible greetings and replies that apply to your retailer.
7. Be mindful of health and safety

While the worst of the COVID-19 pandemic is behind us, it's a good idea to train your staff in observing health and safety protocols for the foreseeable future.
Depending on your store's location, that may mean continuing to wear masks or using and encouraging customers to use hand sanitizers. Regardless of location, however, your staff should pay attention to maintaining a safe distance between themselves and customers to ensure everyone's peace of mind.
Examples of great greetings for retail customers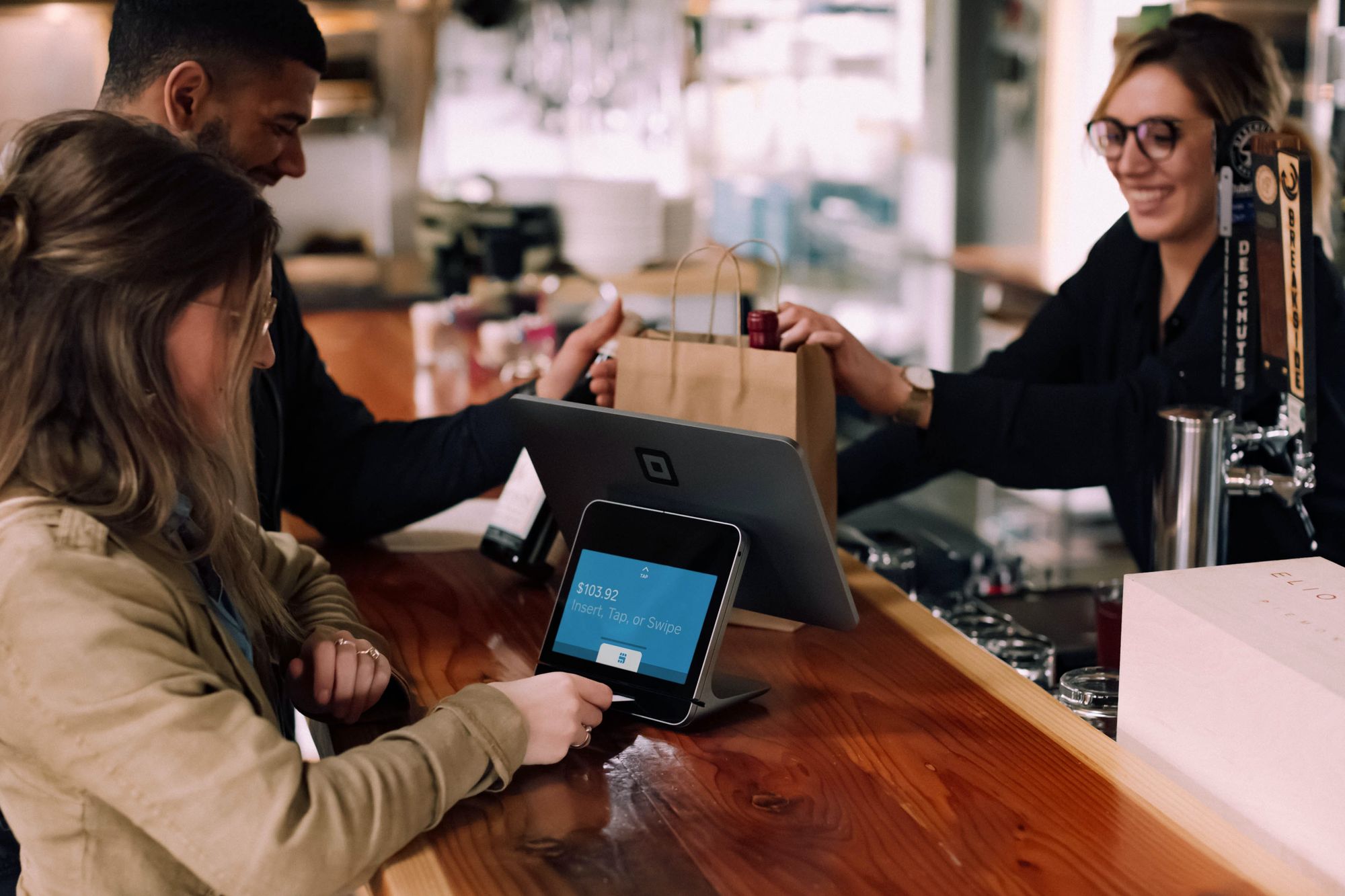 "Welcome to [store]. How are you doing today?"

Although this one is on par with the ubiquitous "How may I help you today?", it's a classic for a reason.
Welcoming customers into your store and asking them about their day is always a sign of good hospitality. If the customer is one who has been in your store before, your staff can switch it up and say "Welcome back" or "Nice to see you again."
"Are you interested in that item? I have the same one at home, I use it all the time!"

This is a smart tactic to use if a customer is hovering around a specific item, as it gives your staff the chance to fill the customer in on details about the product or even make an upsell or cross-sell.
Depending on the item, the greeter can even add a helpful hint about how to use it—thus instilling trust in your knowledgeable staff.
"Hi, would you like for me to hold your bag/tote/shopping bag/coffee while you browse?"

Although not an open-ended question, this greeting lets the customer know that your staff's primary intent is to assist, not sell—which will go a long way to disarm even the most skeptical customer.
Examples of poor greetings for retail customers

"Can I help you find what you're looking for?"

While seemingly benign, this is a classic example of a "yes" or "no" question—and you run the risk of the customer simply replying "no," thus cutting off all communication.
Instead, if a customer is wandering around your store, your staff can try a different approach, like "Are you shopping for yourself or for gifts today?"
"Some weather we're having, huh?"

The problem with this type of comment is that it is not engaging enough, and can just as easily leave the customer not knowing how to respond.
"Wow, you look overwhelmed. Can I help you?"

No matter what type of store you run, you never, ever want to offend your customers or risk them getting defensive. Even if your staff is genuinely concerned about the well-being of a customer, you always want them to focus on the positive.
Instead, get them to try something relatable, like "We sure do have a lot of new inventory in-store… Is there anything, in particular, I can help you find?" That way, your staff will come across as helpful, not rude.
---
Hi there! If you liked this post, please feel free to share it on social media to help us reach out to more retailers like you. You can also leave a comment below and let us know if you have any questions!
---
Start counting your foot traffic now
Get data faster with the world's first thermal-sensing, battery-operated people counter
Get a Demo
Recommended Articles