Whether you're a retailer who's been around for years or one that's fresh in the game, you may be striving to connect with your customers more directly, and you may even be considering opening a popup shop to do just that.
For retailers who have little experience in the field, though, the task may seem daunting, with an infinite number of possibilities to choose from.
But fear not—just check out our guide to what you need to know about setting up a successful pop-up shop, plus some real-life examples to get you inspired!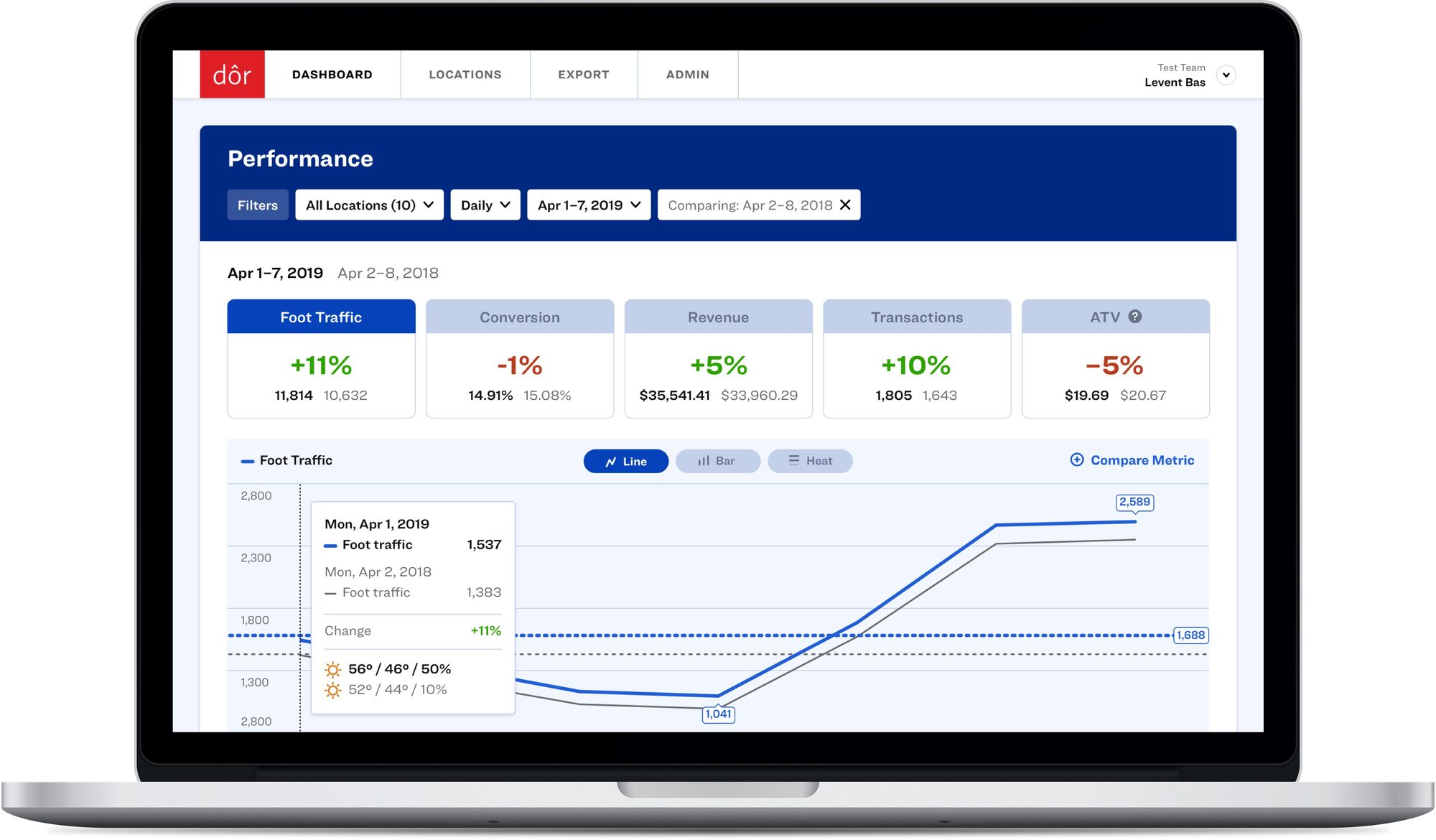 Did you know that a 1% increase in your store's conversion rate can mean a 10% increase in revenue?
Click here to discover how Dor can help you understand your foot traffic data and make more profitable business decisions.
Ready to purchase? Complete your purchase in just minutes!
Why should retailers try popup shops?

In-person engagement

For retailers, one of the biggest benefits of hosting a popup shop is the opportunity to connect with new customers and longtime fans of the brand in person.
Given that the convenience of online shopping has increasingly moved customers out of brick-and-mortar stores over recent years, brands are often happy at the prospect of scoring some one-on-one engagement with their customers—and a popup shop's intimate setting is perfect for that.
As a testing lab

Another great aspect of popup shops for retailers is that they serve as the ideal testing ground for innovations they hope to make within the business—whether that's by testing a new location, new price points, or even gauging consumer demand for a new product line, a popup can serve as the perfect place to communicate with your customers to get feedback on new products and services.
Generate buzz for the brand

Besides introducing new products or engaging with customers directly, another great reason why retailers host popup shops is to generate media buzz around the brand.
If this sounds like something that's better suited to your business, we recommend creating an immersive experience for visitors via interactive features or social media-friendly corners throughout your popup.
Another good idea is to invite the local media, thus creating a sense of exclusivity and ensuring that people won't want to miss out on your once-in-a-lifetime event.
Things to know before running a popup shop

Duration

Whether you plan to host your popup shop for a week, a month or an entire season will have a huge impact on the rest of the choices you make regarding your popup concept.
After all, a standalone booth may serve your brand just fine for one day, but if you're looking to run a fully equipped store for a month, that's an entirely different story.
Location

Whether you choose to go with your own bespoke location or to host your popup shop within another store or enterprise, you have to make sure that your chosen location gets ample foot traffic.
If the location already comes with its own visitors, that could save your retailer a considerable amount in marketing costs.
Cost

When it comes to hosting your own popup shop, a standalone booth will naturally cost less than renting out a whole space, but you have to factor in additional costs besides just the location and rent.
These costs can include design and fixtures, staffing, any technology used (including anything from promo screens to point-of-sale devices, foot counters, secure WiFi for transactions, etc.), insurance, and any other legal requirements such as permits.
15 creative and inspiring popup shops

Converse Renew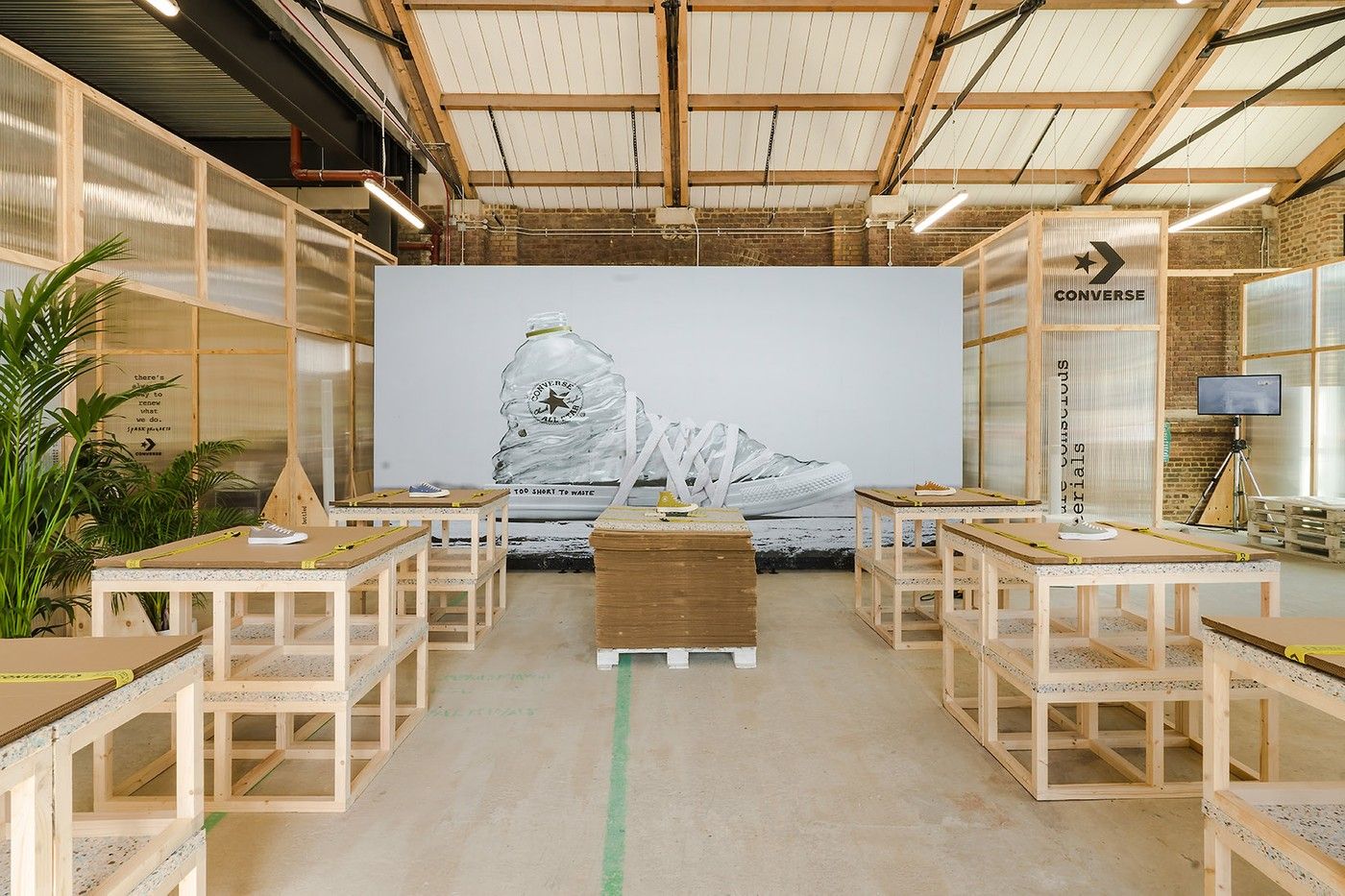 Footwear retailer Converse opened a pop-up concept store in London to celebrate the launch of its sustainable sneaker line, Renew Canvas, in 2019.
Designed out of locally sourced and recycled materials, the popup shop featured eco-conscious works by local artists and students as well as giving shoppers a chance to experience the Renew Canvas sneakers in person.
Museum of Ice Cream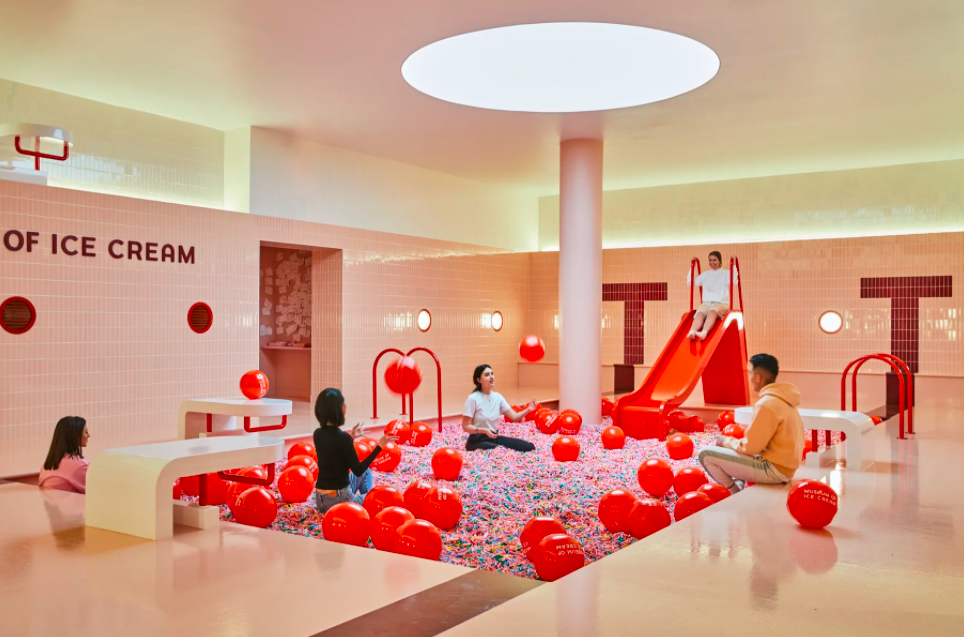 Originally launched in New York in the summer of 2016, the Museum of Ice Cream quickly became an Instagram sensation that drew in visitors from around the globe.
Since the success of its original popup location—and the popularity of its signature Sprinkle Pool—MOIC has gone on to open permanent spots in NYC, Singapore, and, most recently, Austin, TX.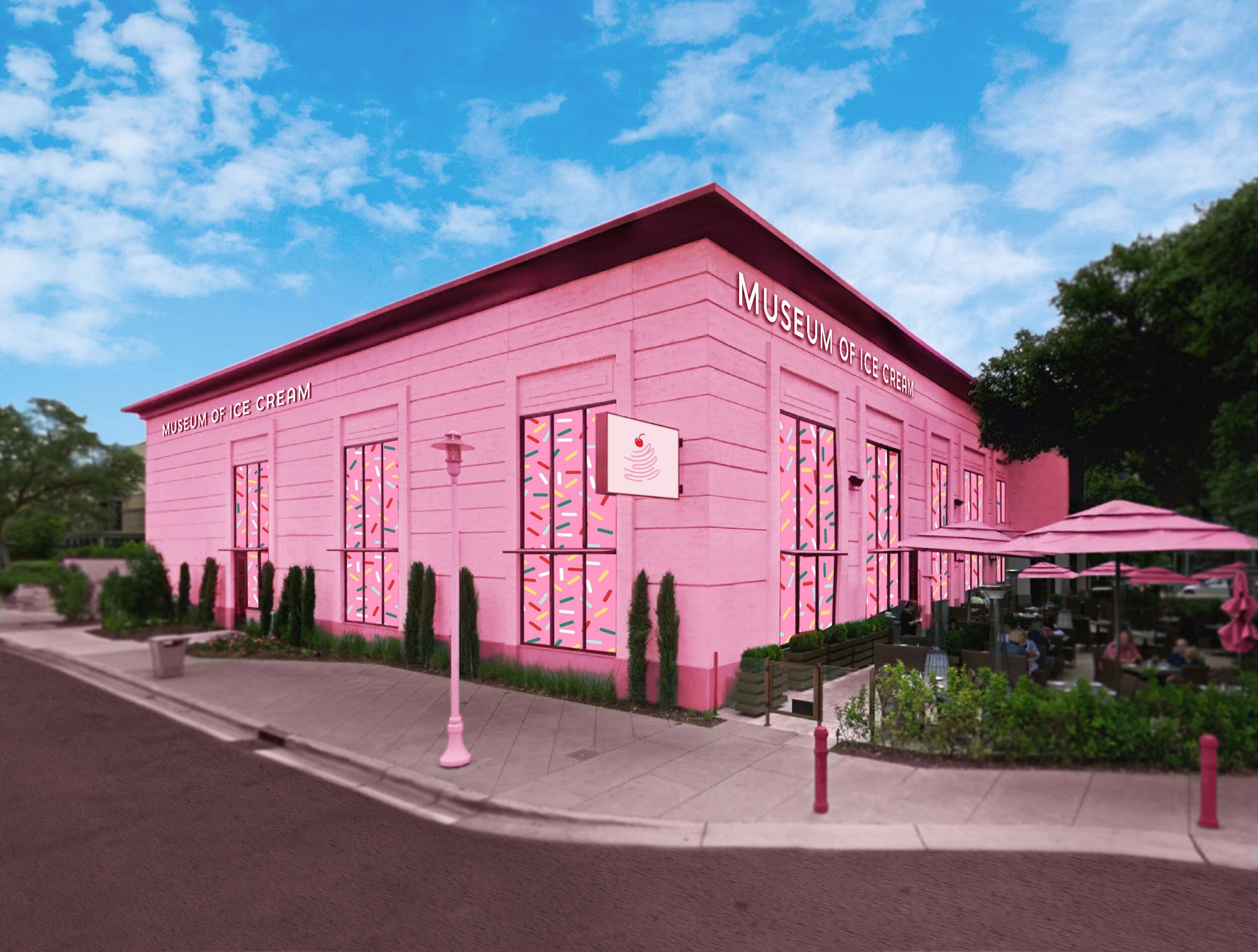 Glossier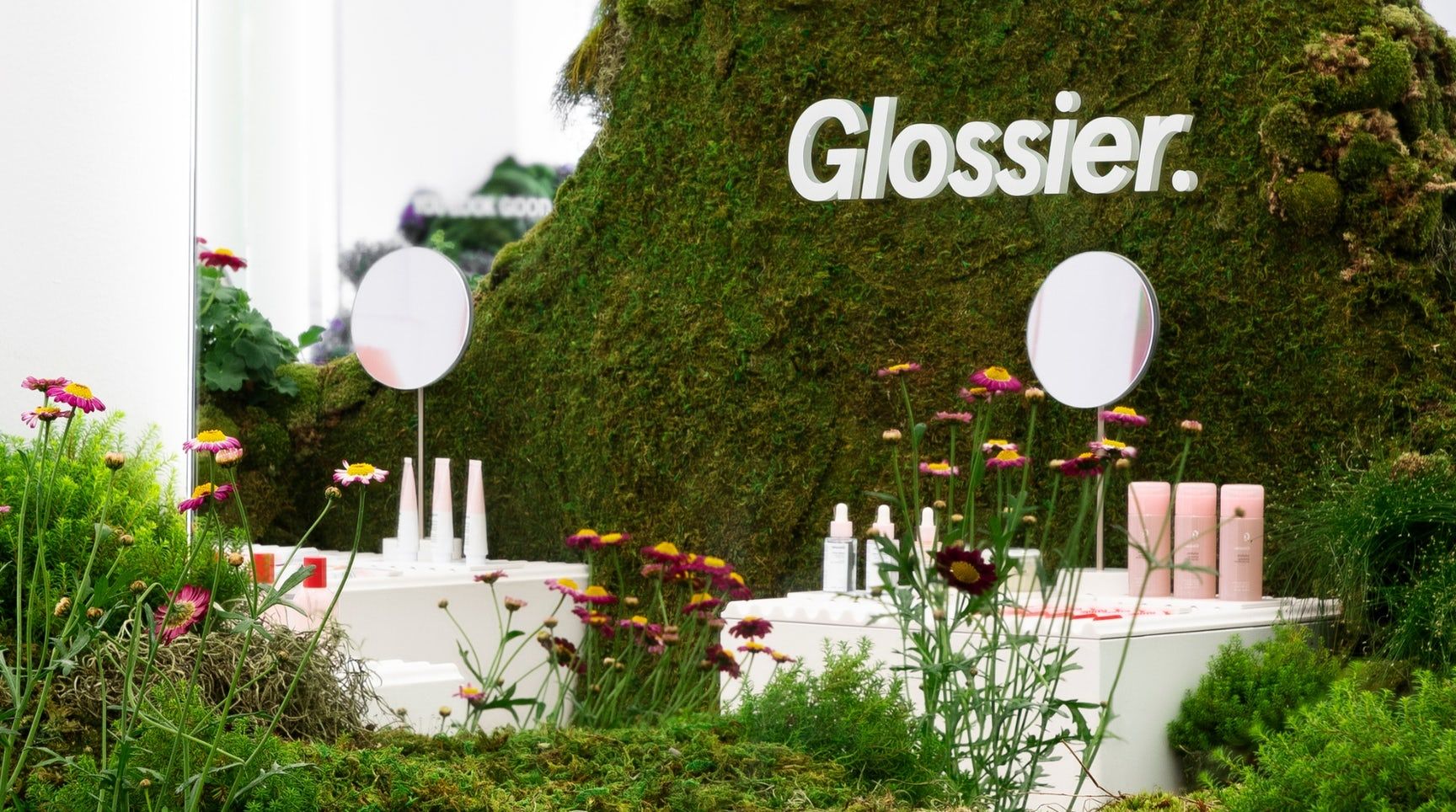 Formerly online-only skincare and beauty brand Glossier has held numerous popup experiences to date, such as 2015's Glossier Summer Fridays Showroom in New York, which featured its Escape Room—a multi-sensory experience that combined light, sound, and smell.
In 2019, the brand created a 1,100-square-feet greenhouse-inspired popup in Seattle to showcase its range of products in a setting that offered visitors an unparalleled experience.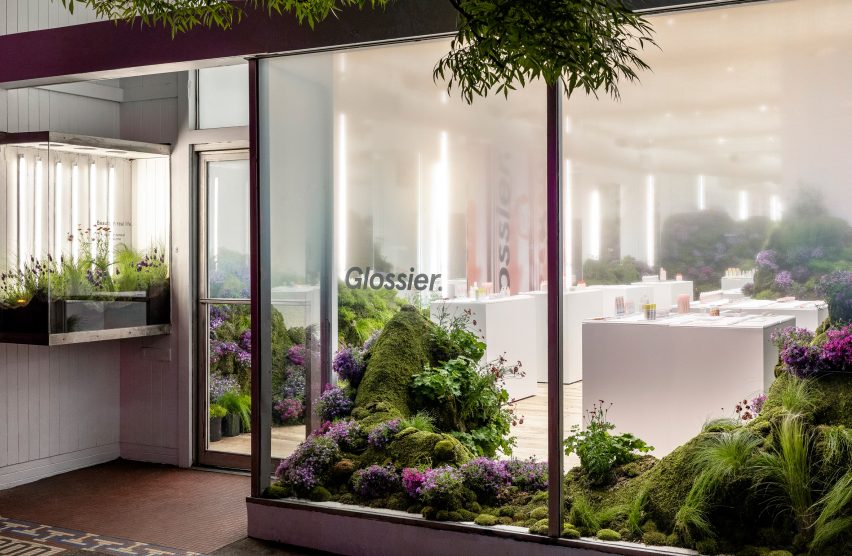 The Hello Kitty Cafe Truck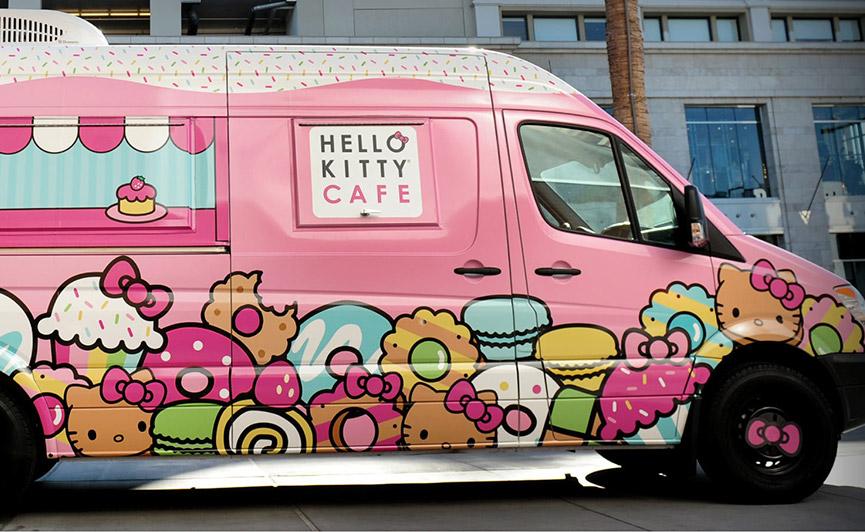 Known around the globe, the Hello Kitty brand currently has two cafes located on the West Coast—the Hello Kitty Grand Cafe in Irvine, CA, and the Hello Kitty Cafe in Las Vegas—which owe a great deal to the success of the brand's initial pop-up concept, the Hello Kitty Cafe Truck.
Today, two trucks are traveling through various cities in the U.S., with their full schedule posted online to create hype among devotees of the Hello Kitty brand.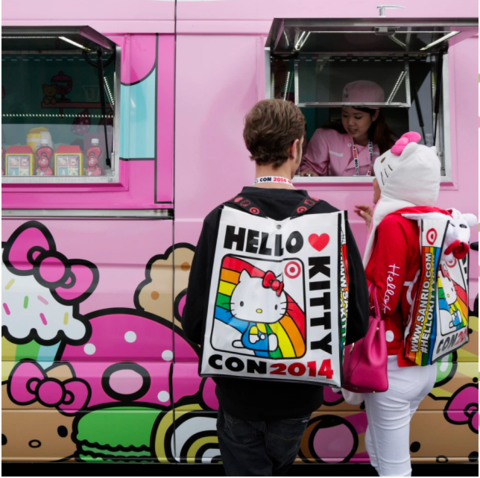 adidas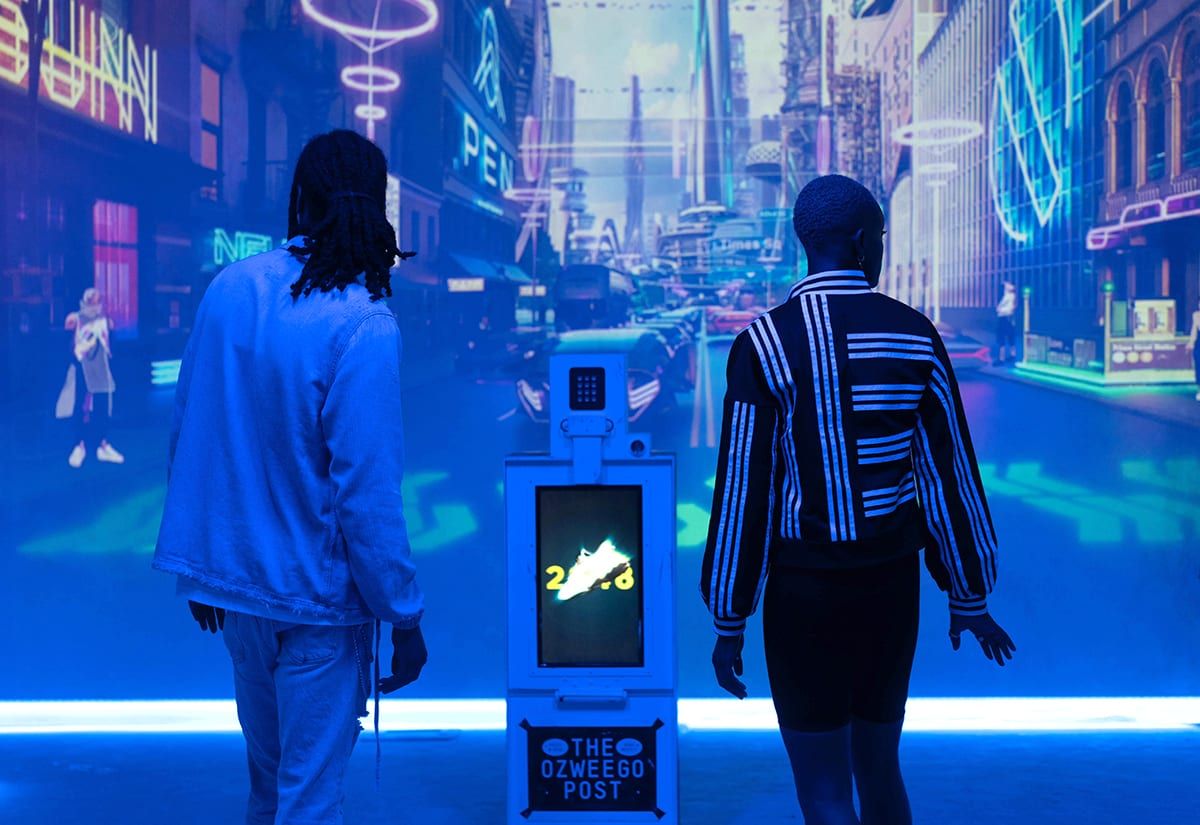 In 2019, sportswear brand adidas launched the retro-style adidas Ozweego shoe with an interactive pop-up shop featuring a dedicated newsstand serving as the entry point into a time tunnel of sorts, which visitors got to experience in small groups.
The futuristic space was designed with plenty of LED screens and projections to offer would-be shoppers a truly immersive experience.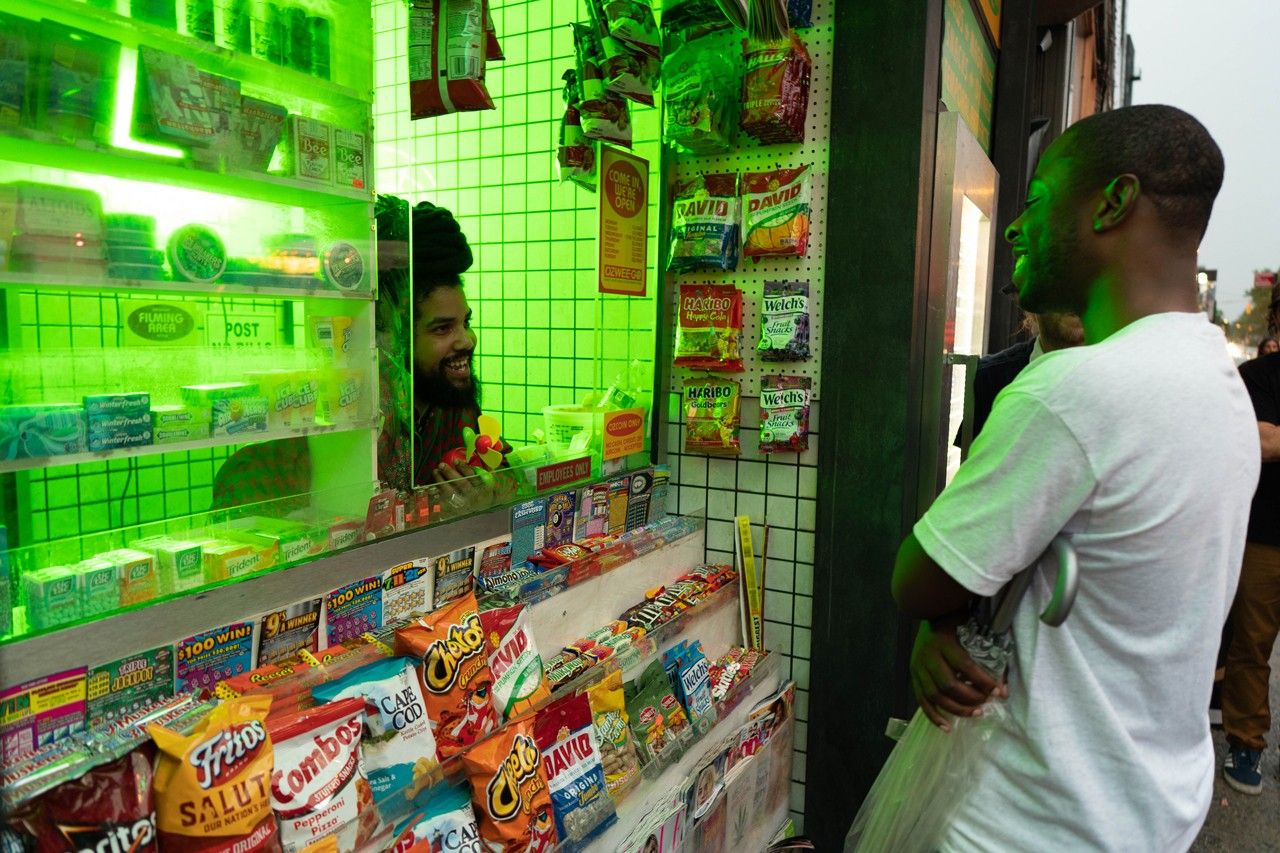 Sainsbury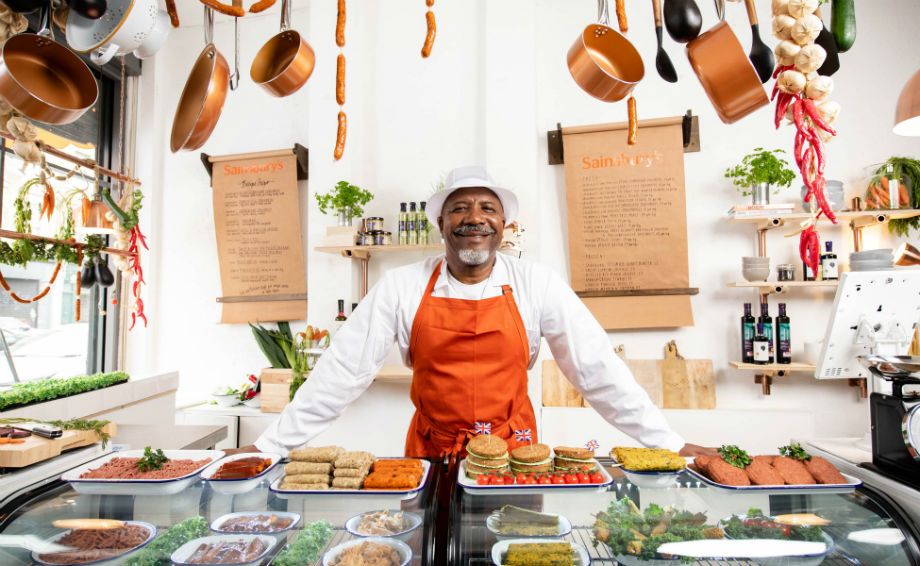 In June 2019, UK-based supermarket chain Sainsbury's hosted a meat-free butcher market to coincide with World Meat Free Week. Here, customers could choose from a variety of plant-based meat alternatives made from ingredients such as mushrooms, jackfruit, and pea protein.
The three-day popup was meant to "highlight how far vegan food has come over the years, showing customers the huge breadth of choice now available," according to the brand.
The Leesa Dream Gallery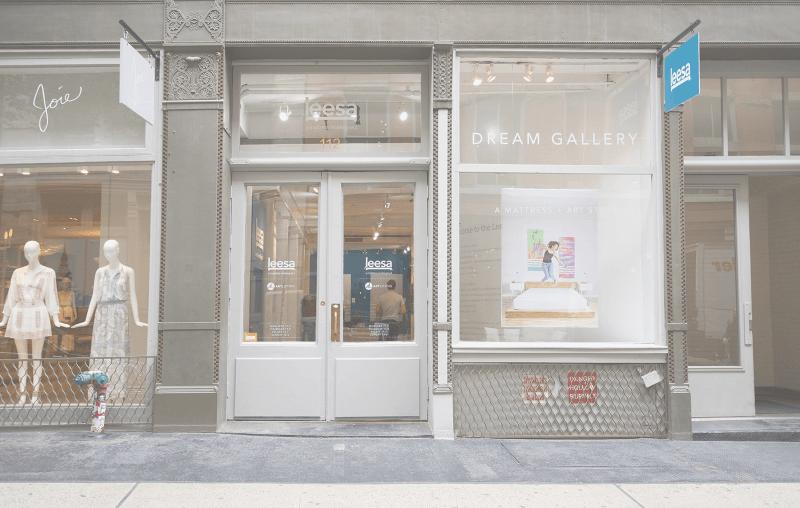 Launched in 2014 as a bed-in-a-box business, Leesa was best known as an online mattress provider until the launch of its Leesa Dream Gallery in 2016. In partnership with Artlifting, which pairs socially conscious companies with talented artists impacted by homelessness or disabilities.
The Leesa Dream Gallery was a popup space in NYC where visitors could test out the brand's selection of mattresses while taking in artwork by little-known artists.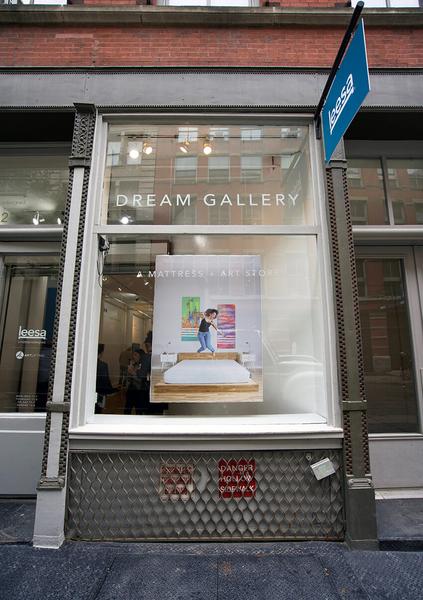 Depop LIVE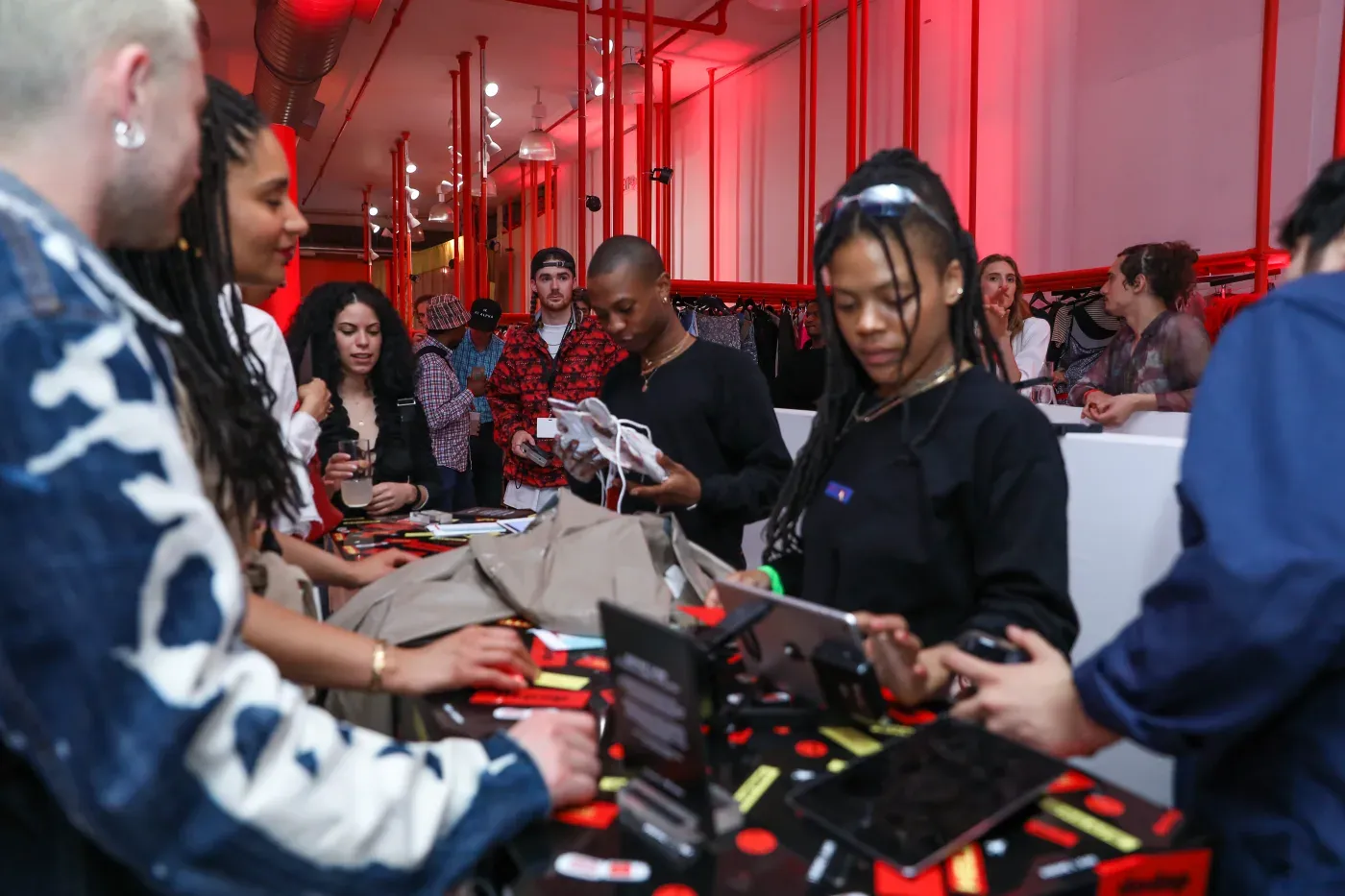 Fashion marketplace app Depop hosted a two-day pop-up shopping experience in New York in spring 2019.
Called Depop LIVE, the event was designed to cater to a Gen Z audience, a lineup that included workshops, panels, and performances featuring fashion-industry creatives.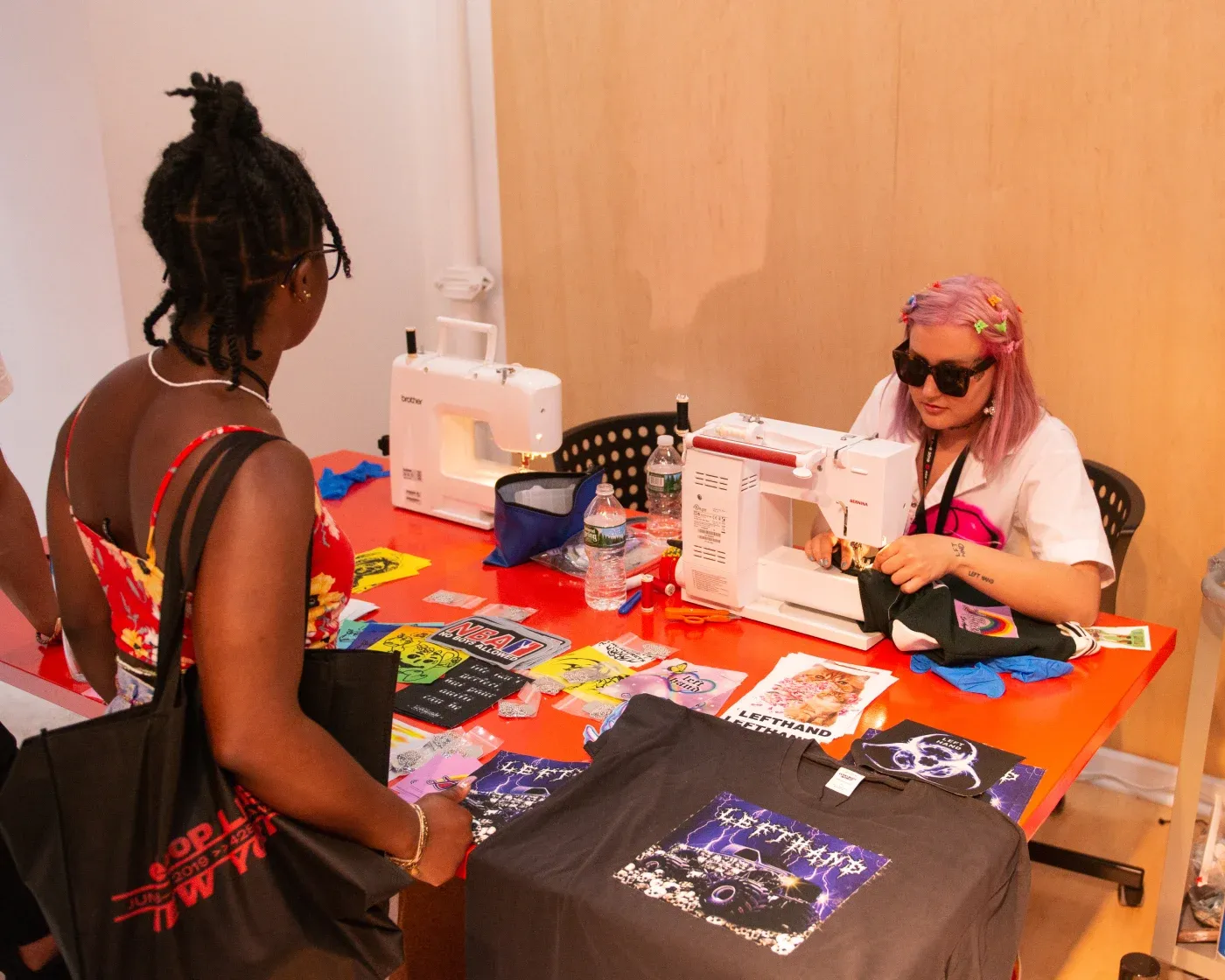 Pantone Pop up Café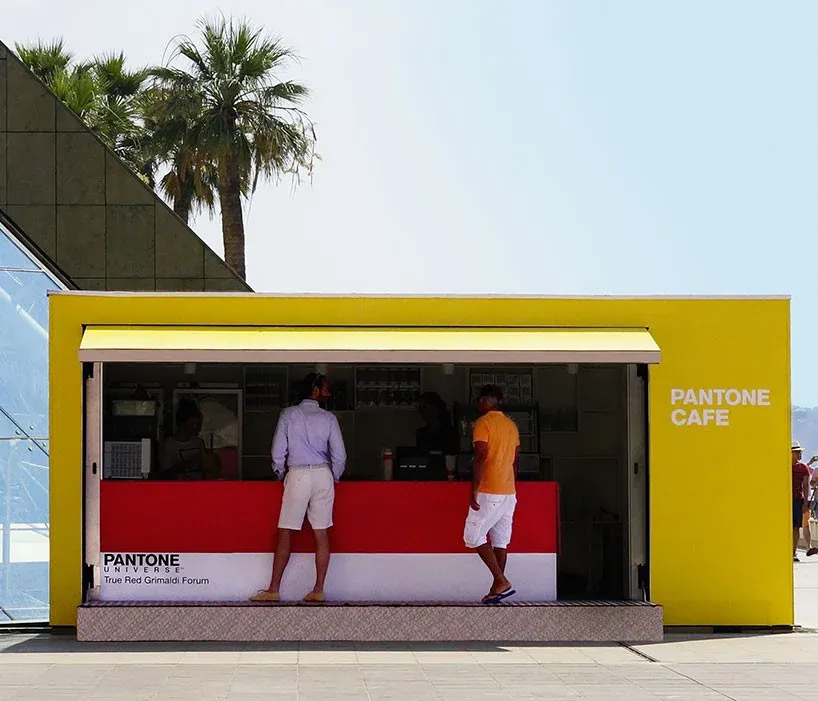 Beloved by designers and artists across all disciplines, the Pantone brand opened a pop-up café in Monaco back in the summer of 2015.
Although the café served pretty typical fare such as pastries and coffee, the color-coded displays and serving utensils were an unmistakable nod to the brand's spirit.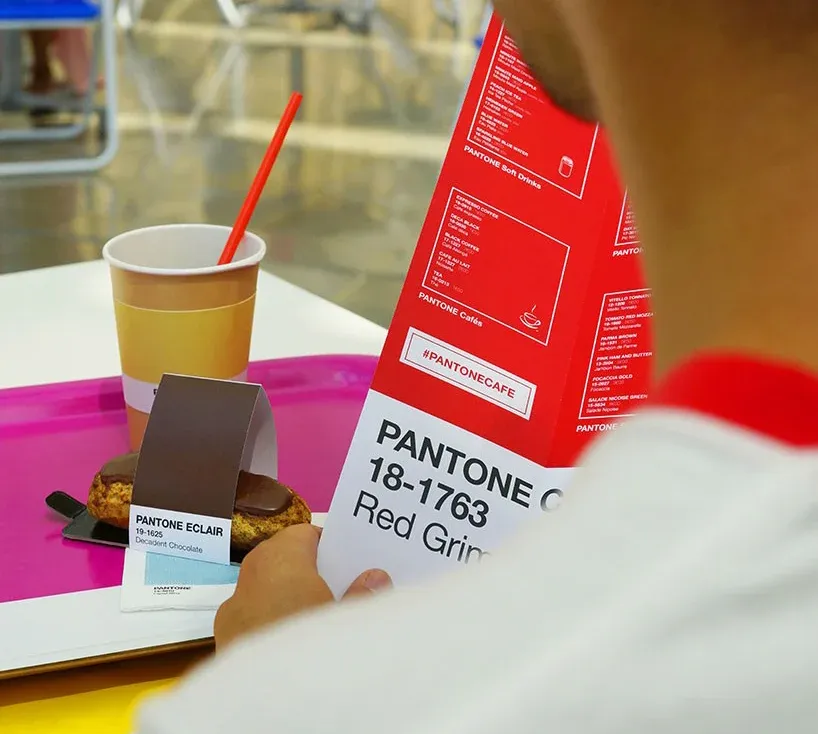 Vetements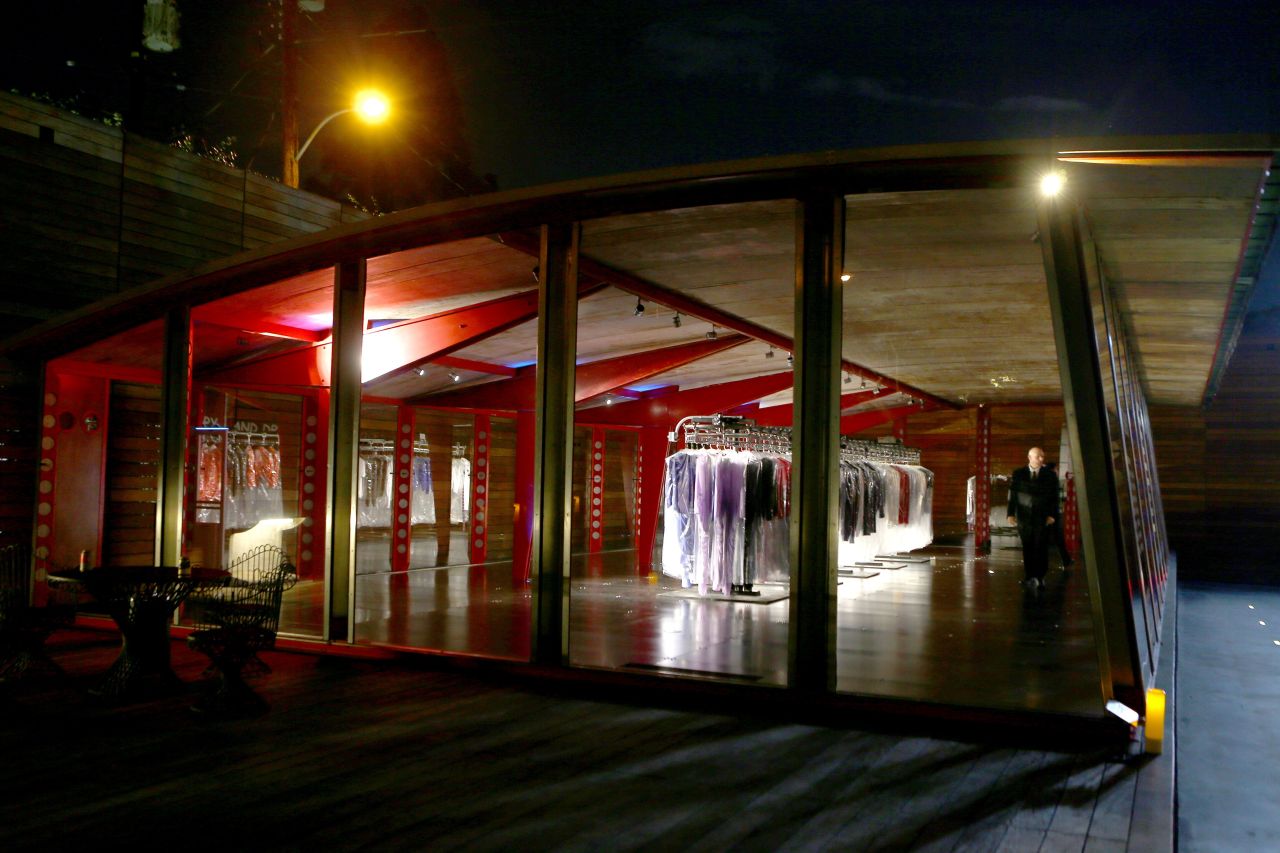 Who could forget French fashion brand Vetements' iconic popup, Dry Cleaning?
Hosted at Maxfield LA in 2017, the popup shop's design emulated a traditional dry cleaner shop to offer visitors a unique experience while showcasing the brand's limited-edition wares.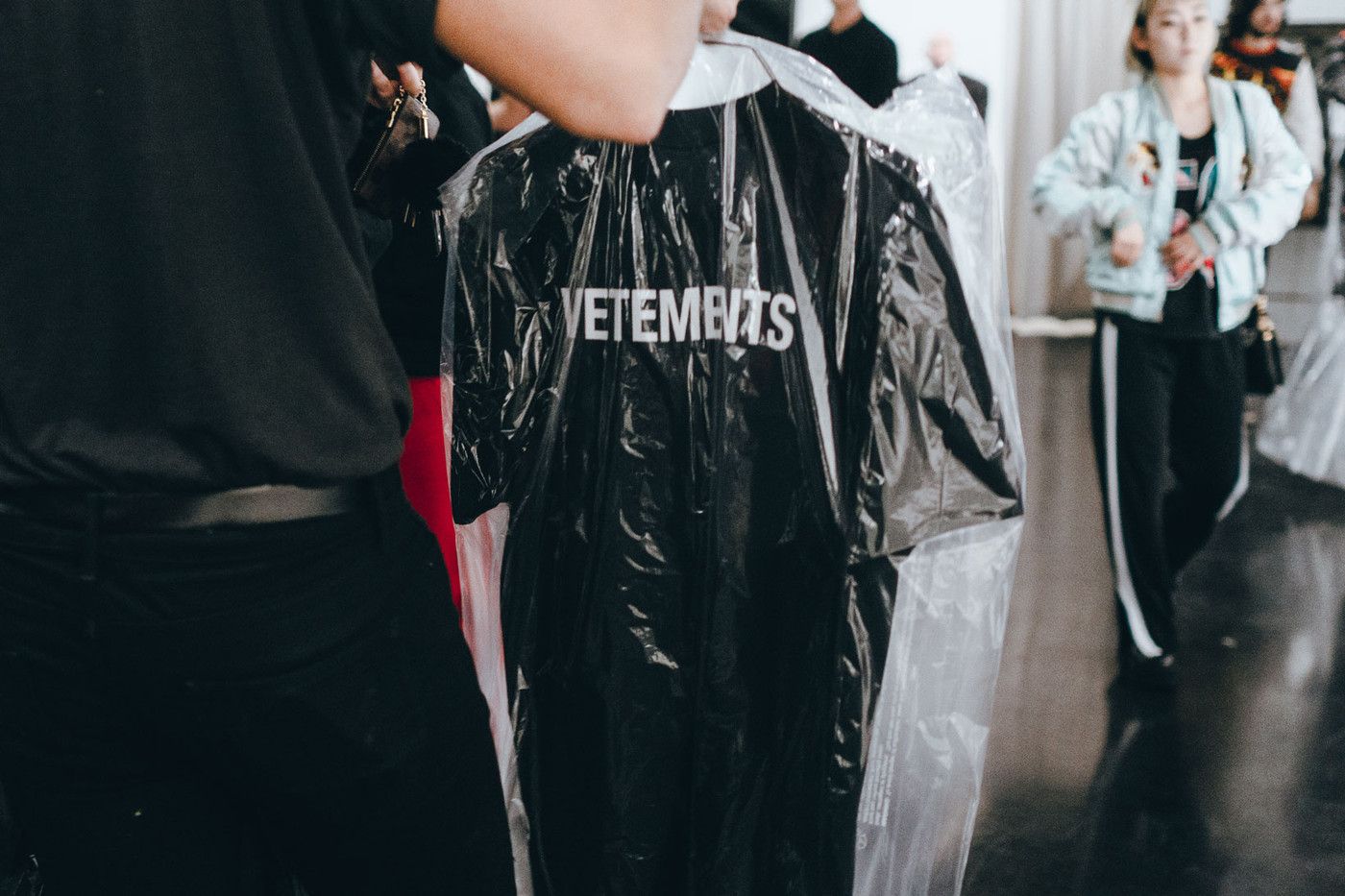 The Period Shop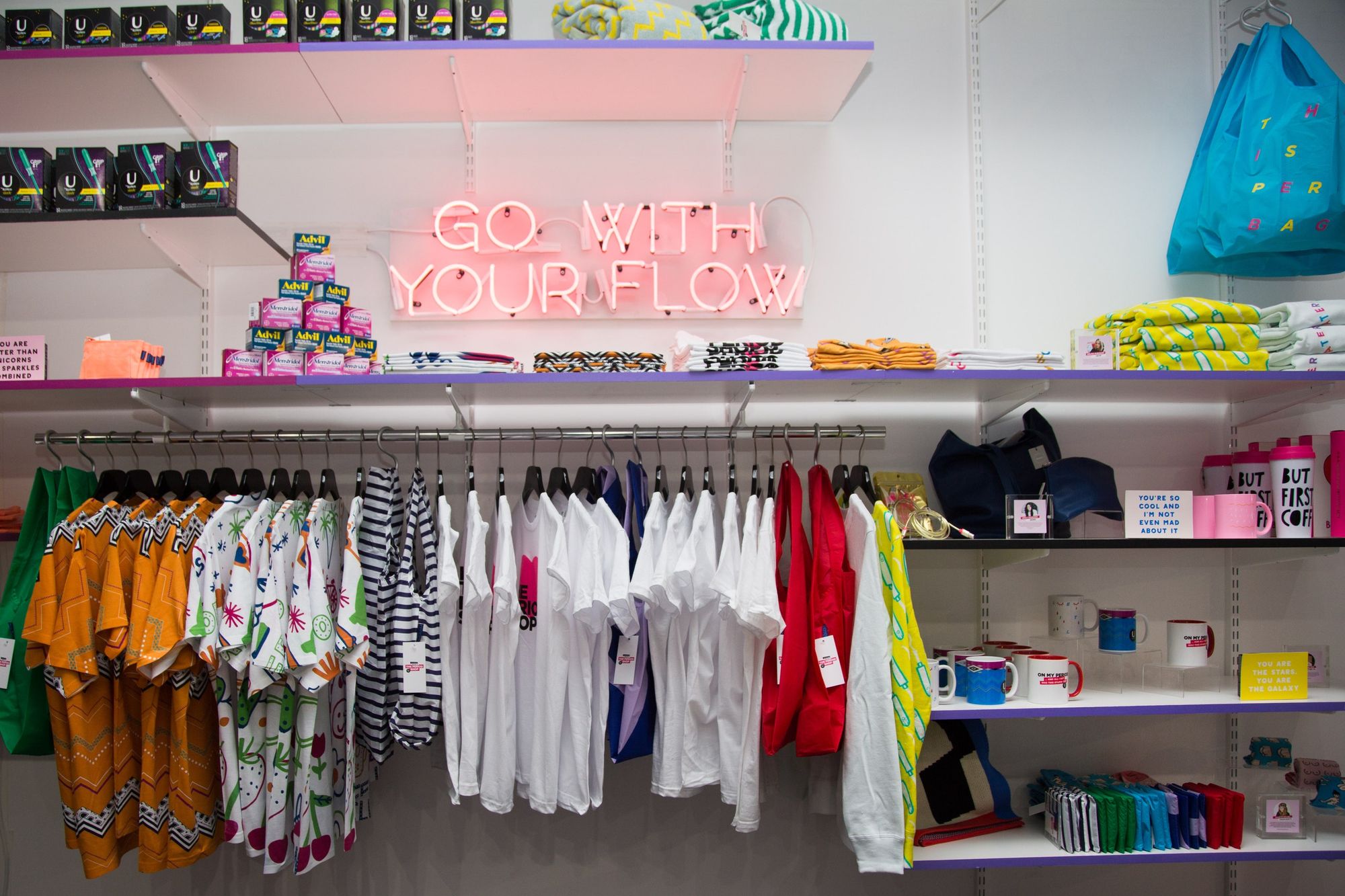 In May 2016, menstrual hygiene product brand Kotex held a weekend-long pop-up shop in New York called The Period Shop.
Designed with the aim of destigmatizing women's menstrual cycles, the shop offered visitors everything they could possibly need to overcome "that time of the month"—such as accessories, home goods, and beauty products—while promoting U by Kotex products to shoppers.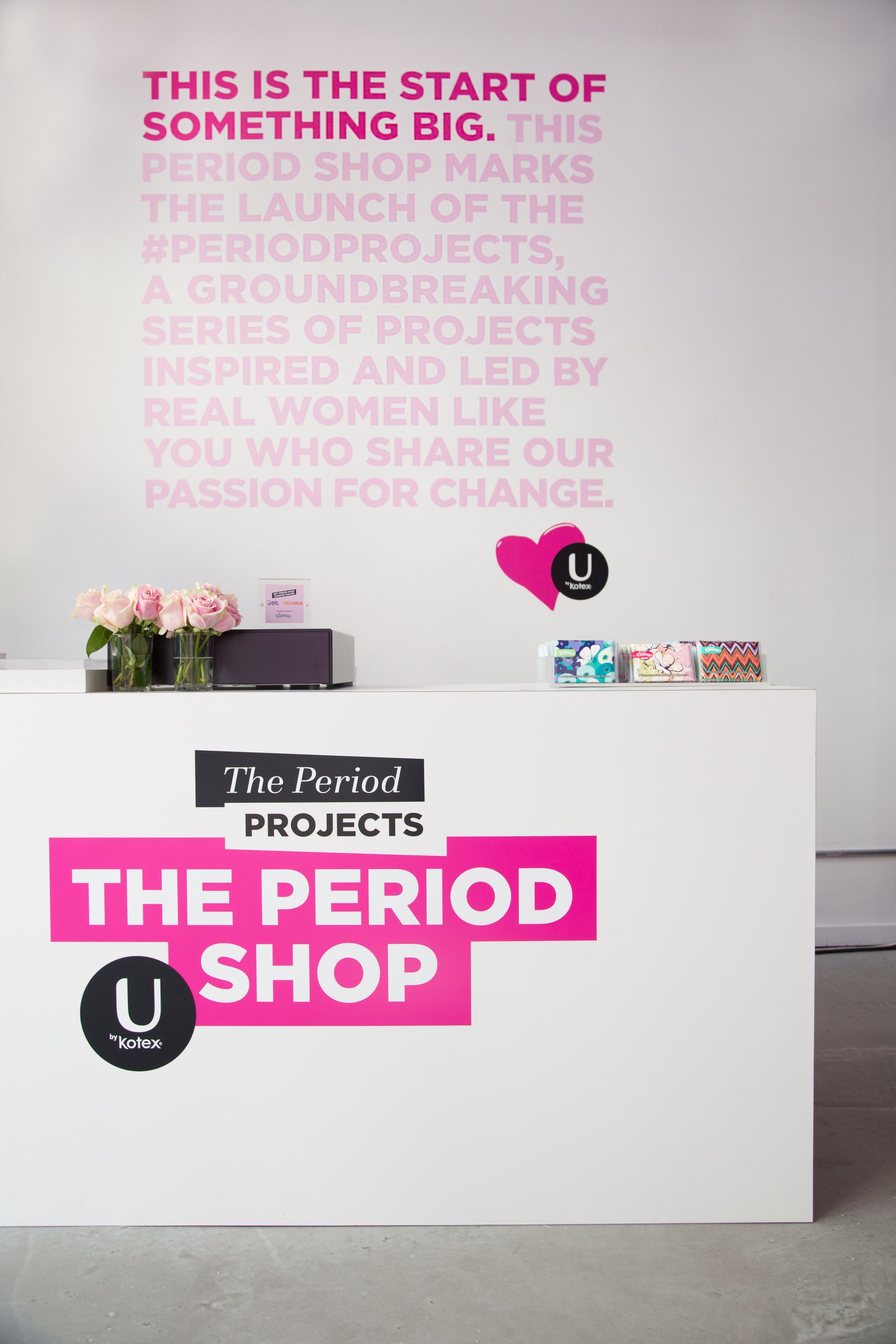 Polaroid Pop-Up Lab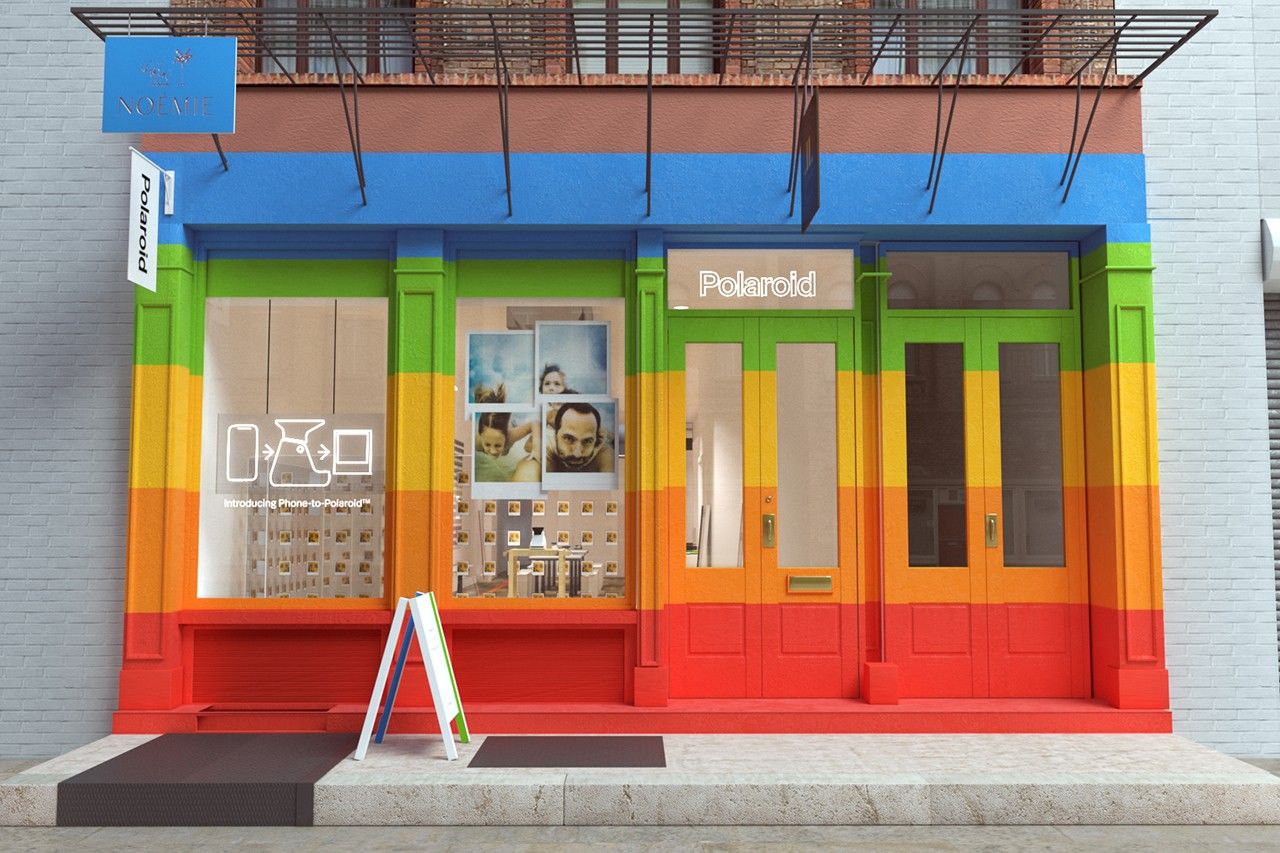 Photography giant Polaroid held a popup in NYC in winter 2019 to promote its Polaroid Lab product, which lets users print Polaroid images directly from their smartphone cameras.
The Polaroid Pop-Up Lab featured a photography installation by Chris Burkard with AR content embedded in each image, which was meant to encourage visitors to create their own content. The Pop-Up Lab also hosted workshops on analog photography.
KitKat Chocolatory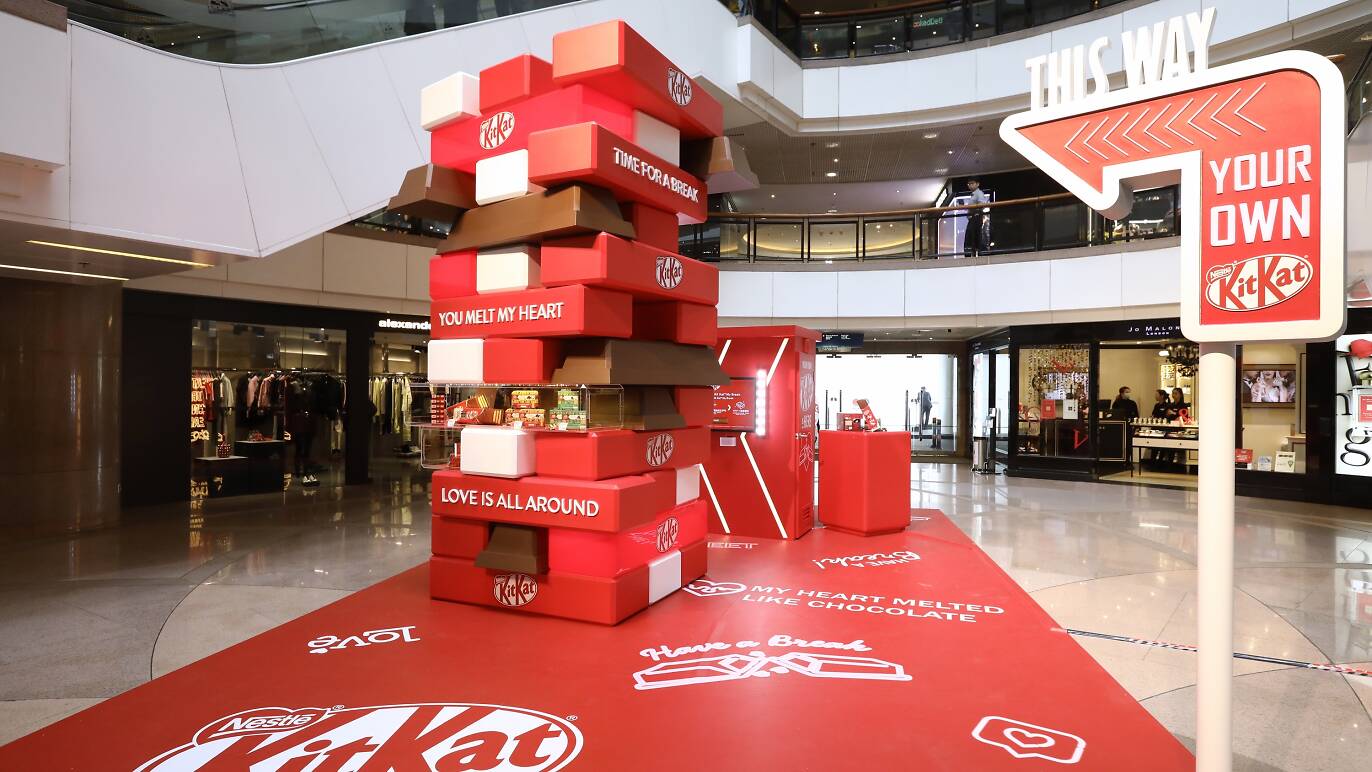 World-renowned chocolate brand KitKat's Chocolatory popups have been around for some time, first popping up in London's Westfield in 2016 before doing a month-long popup in Toronto in summer 2018—whose success eventually led to the opening of a permanent location in the city in 2019.
Nowadays, the KitKat Chocolatory—where visitors can create their own chocolate confections—is touring through East Asia, with a popup opened in Hong Kong earlier this year.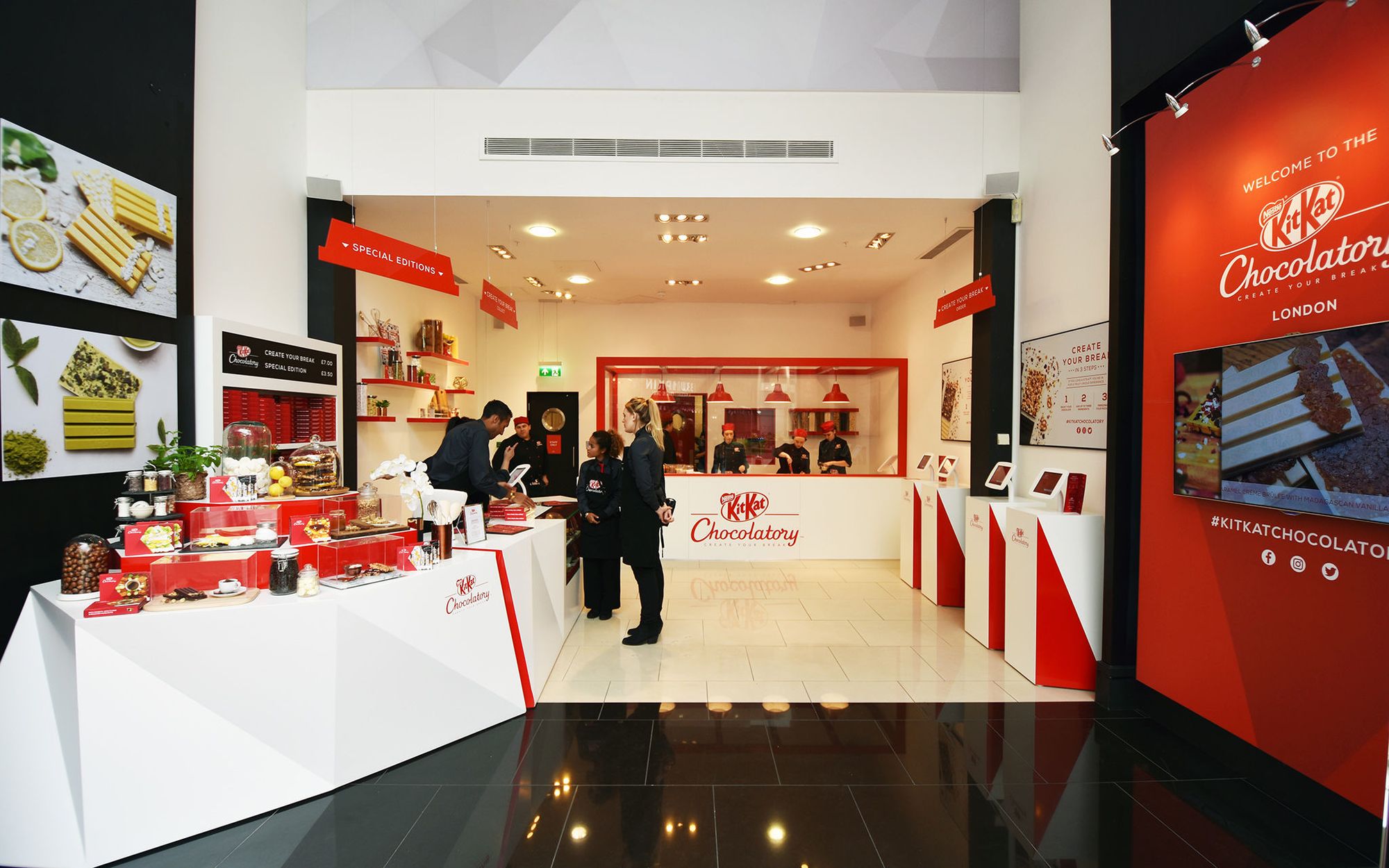 Penguin Classics Pop-Up Shop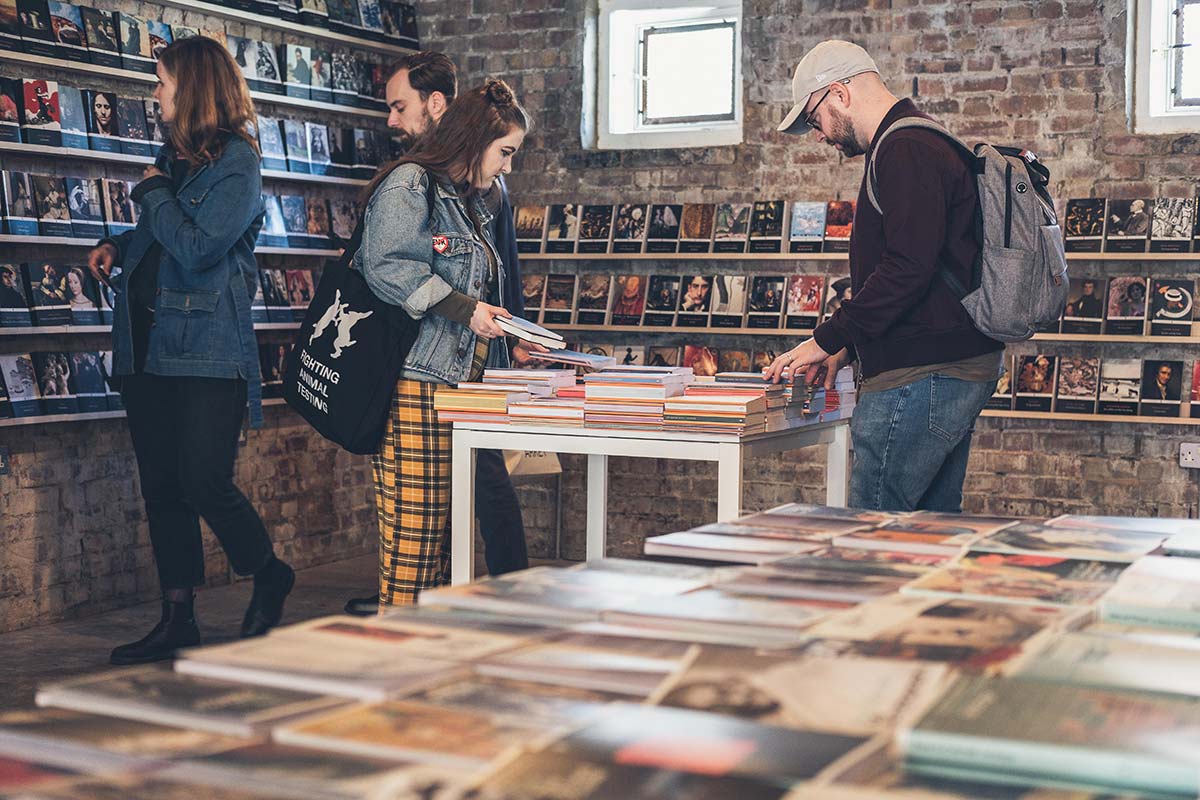 A week-long popup shop hosted by publishing house Penguin's Penguin Classics imprint in spring 2019, Happy Reading served as a hub for social events such as book clubs, talks, and panel discussions by night, while showcasing Penguin Classics' entire range of books to visitors by day.
Dolce & Gabbana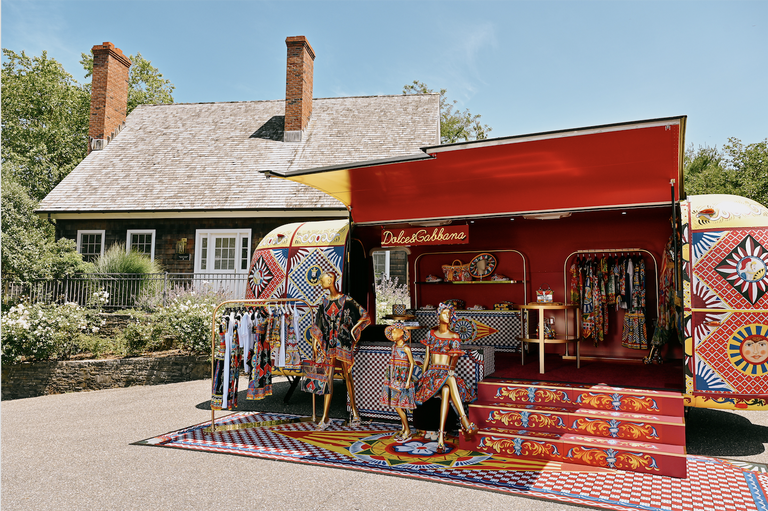 To round off our list with a very current, aspirational example from the world of high-fashion, Italian brand Dolce & Gabbana's colorful traveling popup truck is touring through the Hamptons—proving that sometimes even the most high-end brands like to keep their popup concepts simple and to-the-point.
---
Hi there! If you liked this post, please feel free to share it on social media to help us reach out to more retailers like you. You can also leave a comment below and let us know if you have any questions!
---
Start counting your foot traffic now
Get data faster with the world's first thermal-sensing, battery-operated people counter
Get a Demo
Recommended Articles