An innovation of the 21st century, podcasts are like radio shows for the digital era.
Generally released as episodic audio files that can be downloaded or streamed via different platforms, podcasts are a great way to stay tuned into whatever subject you like. After all, let's face it: Very few of us have the time or energy to go home after a long day of work and read lengthy reports or peruse presentations to stay up-to-date on industry trends.
Yet with podcasts, we can access new information just about anywhere, even during our daily commute.
Related: 40 Ideas to Boost Retail Foot Traffic and Increase Sales
Perhaps that explains the growing popularity of podcasts, with Edison Research's The Infinite Dial 2019 report indicating that the total number of people in the U.S. older than 12 who have ever listened to a podcast has now surpassed the 50% mark.
Things look similar elsewhere around the world, with The Guardian reporting in 2019 that global monthly podcast listener figures are forecast to reach 1.85 billion people in 2023, according to the research company Ovum.
With podcasting experiencing such a shining moment, it's no surprise that heavyweights like Spotify, Google, and Apple are vying for more market share in the podcast scene. But no matter which platform you choose to get your retail information-meets-entertainment, you first need to know which podcasts are worth checking out.
Below, we've put together a list of the 10 best retail podcasts to help you get started. Happy listening!
Related: People Counters & People Counting: Everything You Need to Know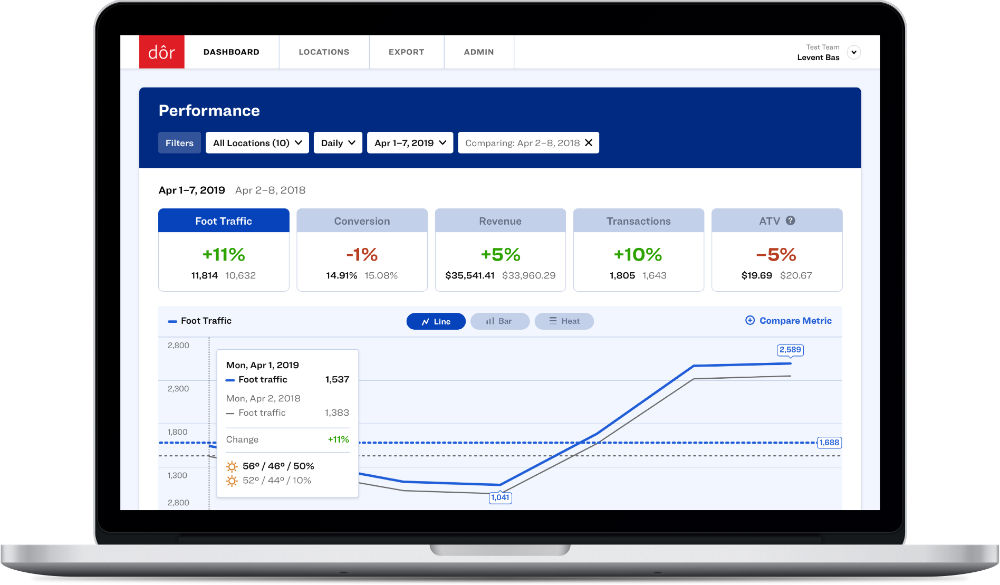 Click here to discover how a people counting solution like Dor can help you understand your foot traffic data and how to utilize it to make more profitable business decisions.
The 10 best retail podcasts
1. EASY+RETAIL+TECH Podcast
Website / Apple Podcasts/iTunes / Spotify
Hosted by retail and restaurant consultant Angel Cicerone, EASY+RETAIL+TECH aims to introduce locally owned brick-and-mortar stores and restaurants to the latest tech solutions. Since early 2019, there have been 13 episodes of the podcast, each one lasting around 25 minutes.
The podcasts follow the format of Cicerone welcoming a guest, who is generally an expert introducing an innovative product that can help retailers streamline their operations, whether it's via improved retail analytics or marketing efforts.
Recommended episode: We have to admit—we're partial to the episode featuring Dor as a guest!
2. The Jason & Scot Show
Website / Apple Podcasts/iTunes / Spotify
This long-running podcast is co-hosted by Jason "Retailgeek" Goldberg, Chief Commerce Strategy Officer at multinational advertising and PR company Publicis, and Scot Wingo, CEO of on-demand car care company Get Spiffy, Inc. & co-founder of ecommerce company Channel Advisor.
With credentials like that, it's no surprise that they've found success with their podcast, hosting more than 200 episodes to date. Episodes range in length from 30 minutes to over an hour, and although they don't follow an exact schedule for the podcast, you can expect a new episode every 10 days or so. Some episodes feature guests while others consist of Jason and Scot discussing a specific topic in depth.
Recommended episode: "Episode 204 – 2020 Annual Predictions"
After a little banter on Baby Yoda and the opening of a revamped Toys"R"Us, Jason and Scot review their 2019 predictions and share their 2020 predictions for overall trends and technologies affecting retail giants such as Walmart, Amazon, and more.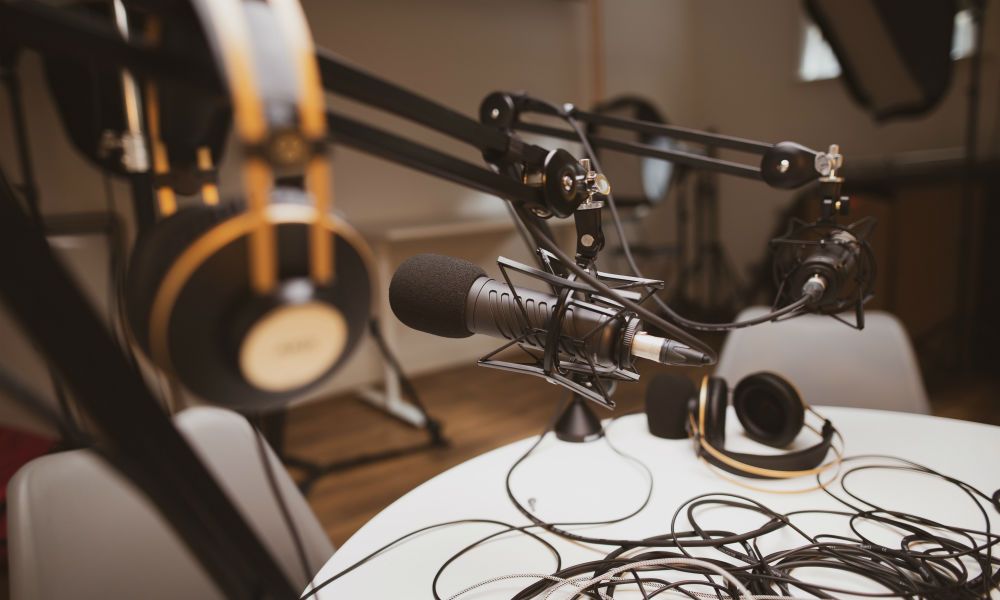 3. The Retail Doctor's Podcast: Tell Me Something Good About Retail
Website / Apple Podcasts/iTunes / Spotify
The Retail Doctor is Bob Phibbs, an expert on brick-and-mortar retailers with more than 25 years of experience who is also a business strategist, customer service expert, sales coach, marketing mentor, author, and motivational business speaker.
Needless to say, his podcast is highly informative as well as entertaining. Since 2018, he has hosted nearly 60 episodes, most ranging from 20-35 minutes in length. He always features guests on his podcast, whose weekly episodes tend to focus on the positive aspects of retail.
Recommended episode: "Episode 316 – Paco Hill"
The Retail Doctor's most recent episode featured psychologist Paco Underhill, whose seminal book "Why We Buy" was featured in our article on How to Start Learning Retail Analytics. In this episode, Phibbs and Underhill discuss the science and statistics behind certain consumer behaviors and how retailers can use this data to better connect with their customers.
4. The eCommerce Fuel Podcast
Website / Apple Podcasts/iTunes / Spotify
Hosted by ecommerce expert Andrew Youderian, the eCommerce Fuel Podcast just reached its 300th-episode milestone. The weekly podcast seeks to provide budding online retailers with information that can improve their businesses, be it in the form of "News Cart" episodes that last 10-15 minutes or longer interviews with experts from the ecommerce and online retail space.
Recommended episode: "Inside a Global Brand + Hot Takes on International Markets"
In this episode, Youderian welcomes Alex Banys, a digital marketing expert who serves as the Director of Global eCommerce and Digital Marketing for Specialized Bicycle Components. Together, they discuss the nuances of selling a brand worldwide as well as the importance of creating country-specific websites.
5. Total Retail Talks
Website / Apple Podcasts/iTunes / Spotify
A relatively new weekly podcast series that began in August 2019, Total Retail Talks is intended for retail executives and decision makers who wish to stay on top of the latest news and trends in the retail industry. The former magazine-turned-digital platform's Executive Editor Joe Keenan interviews experts from the retail industry in each episode, which lasts anywhere from 15 to 30 minutes.
Recommended episode: "La-Z-Boy Gets Comfortable With Customer Data, Custom Products, In-Store Experts and More"
Home furniture manufacturer and retailer La-Z-Boy's chief marketing officer Eli Winkler chats with Keenan about the brand's history and how it relies on data-driven technologies to improve customer experience both online and in stores.
6. From Scratch with Jessica Harris
Website / Apple Podcasts/iTunes
This radio show is hosted by Jessica Harris, a two-time documentary director and producer who also manages an education and public health-focused philanthropic foundation. Each week, From Scratch hosts a guest entrepreneur who discusses his or her experience of building a business from the ground up. The episodes range from 20-30 minutes and are full of inspiring stories about creative minds who go the extra mile to make their businesses stand out.
Recommended episode: Ethan Brown
Jessica Harris chats with Ethan Brown, the founder of Beyond Meat, about the environmental and ethical impact of plant protein over animal protein and the story behind how he founded his brand.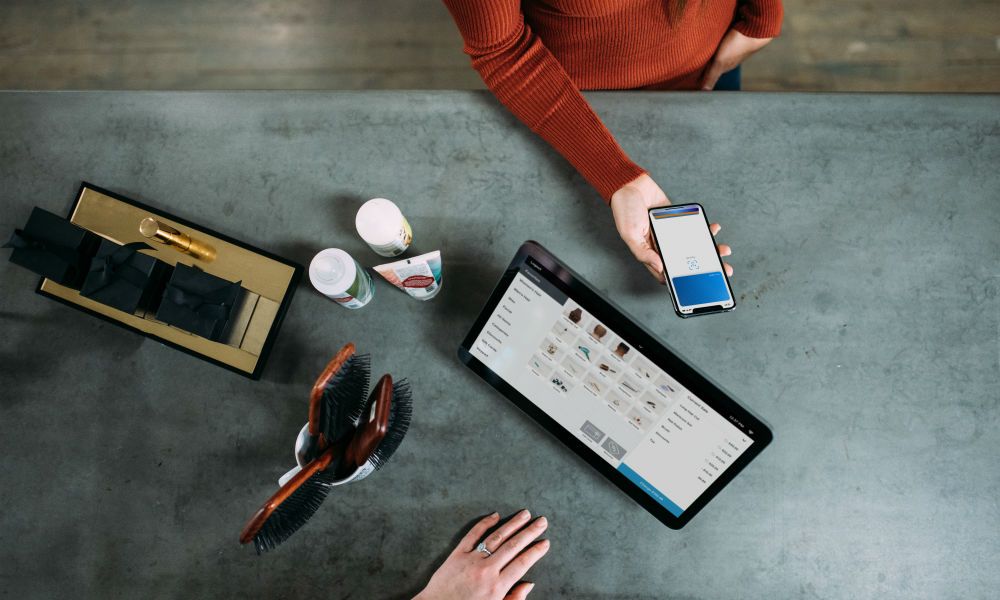 7. Shopify Masters
Website / Apple Podcasts/iTunes
Hosted by Felix Thea, this weekly podcast from Shopify welcomes ecommerce entrepreneurs and experts who share their insights and experiences with those seeking to emulate their success. There have been close to 260 Shopify Masters episodes to date, with each ranging from 40 minutes to over an hour.
Recommended episode: "Bullet Journal's Journey Through Kickstarter, Publishing, and Production"
The founder of Bullet Journal, Ryder Carroll discusses how he came up with his influential bullet journal system and how it blossomed into a worldwide planning and productivity movement.
8. RETHINK Retail
Website / Apple Podcasts/iTunes / Spotify
RETHINK Retail explores trends and innovations in retail with new episodes every Monday and Wednesday. The podcast is most frequently hosted by Julia Raymond, the Editor-in-Chief of RETHINK Retail, with business transformation-focused agency Valtech's Chief Marketing Officer Paul Lewis occasionally hosting an episode. Each episode lasts around 20-40 minutes, often featuring guest experts to analyze and interpret the latest news in "Retail Rundown" segments as well as share insights from their own brands.
Recommended episode: "Episode 60 - Author of 'Reinventing Retail,' Ian Shepherd"
Host Julia Raymond chats with author and retail consultant Ian Shepherd, the former Chief Operating Officer at European cinema chain Odeon as well as the former Chief Executive Officer for European retailer Game Group, about his latest book and what it means for brands to innovate in the current retail space.
9. The Retail Exchange
Website / Apple Podcasts/iTunes / Spotify
Started in May 2017, this podcast series by UK-based retail agency Visual Thinking aims to share retail knowledge, insights, and opinions from senior industry professionals and thought leaders. The episodes range from 20-50 minutes in length, and while there isn't a set schedule for when new episodes come out, it's worth following The Retail Exchange to hear retail stories from brands both large and small.
Recommended episode: "Allbirds"
Guest host Karl McKeever holds an exclusive interview with Travis Boyce from the San Francisco-based sustainable footwear brand Allbirds.
10. Retail Nightmares
Website / Apple Podcasts/iTunes / Spotify
Canadian comedians Alicia Tobin and Jessica Delisle have been taking a humorous look at the world of retail in their weekly podcast since July 2015. Each episode lasts around an hour, with guests from mostly creative spheres sharing their cringeworthy retail experiences as either customers or employees.
Although the podcast tends to veer off-topic and focus less on retail than the other podcasts on our list, "Retail Nightmares" is still worth checking out for both the insights on customer behavior and the funny anecdotes.
Recommended episode: "Episode 237 – Nathan Hare"
Comedian Nathan Hare joins the co-hosts to discuss collectible footwear, Instagram shopping woes, and the intricacies of working at a mall, among other topics.
---
Hi there! If you liked this post, please feel free to share it on social media to help us reach out to more retailers like you. You can also leave a comment below and let us know if you have any questions!
---
Start counting your foot traffic now
Get data faster with the world's first thermal-sensing, battery-operated people counter
Get a Demo
Recommended Articles