A cornerstone of online marketing, paid ads are crucial to the success of retailers.
In this article, we'll share tried-and-true paid marketing tactics to help you transition your business into the digital advertising era.
Why is paid marketing important for retailers?
When it comes to ecommerce, paid marketing has numerous benefits for retailers besides their efforts to increase sales.
In addition to helping retailers promote specific products or product groups, paid ads also boost brand awareness and help acquire brand-new customers to the store as foot traffic through targeting. In fact, paid marketing is such a driver of online sales that it's estimated to reach $336 billion worldwide in 2020, according to a recent article by Digital Media Solutions.
Related: 40 Ideas to Boost Retail Foot Traffic and Increase Sales
What are the most important paid advertising channels?
The most important paid advertising channel is undoubtedly Google Ads, which is estimated to yield $8 in profit for every $1 a business spends. Google Ads offers a wealth of sophisticated tools for digital advertisers to customize just about every aspect of their ad campaigns.
The second most profitable paid advertising channel is Facebook, which also allows for high levels of customization, enabling many brands to boost their visibility across multiple audiences—including the image-sharing platform Instagram, which was acquired by Facebook in 2012.
In recent years, YouTube ads have also come to the forefront of digital advertising, thanks in part to Google acquiring YouTube in 2006. The video-sharing platform now offers a variety of ad types, with its TrueView format providing advertisers with the flexibility to show their ads in various parts of the site.
Related: 15 Video Marketing Tips for Retailers to Increase Sales
Another paid advertising channel is Twitter, which admittedly has a smaller reach than Facebook but which allows advertisers to target specific user groups such as those who recently engaged with their brand's tweets.
Last but not least, there's Pinterest, which is a good option for lifestyle-oriented retailers who wish to build brand awareness and promote their goods and services to a mostly female audience.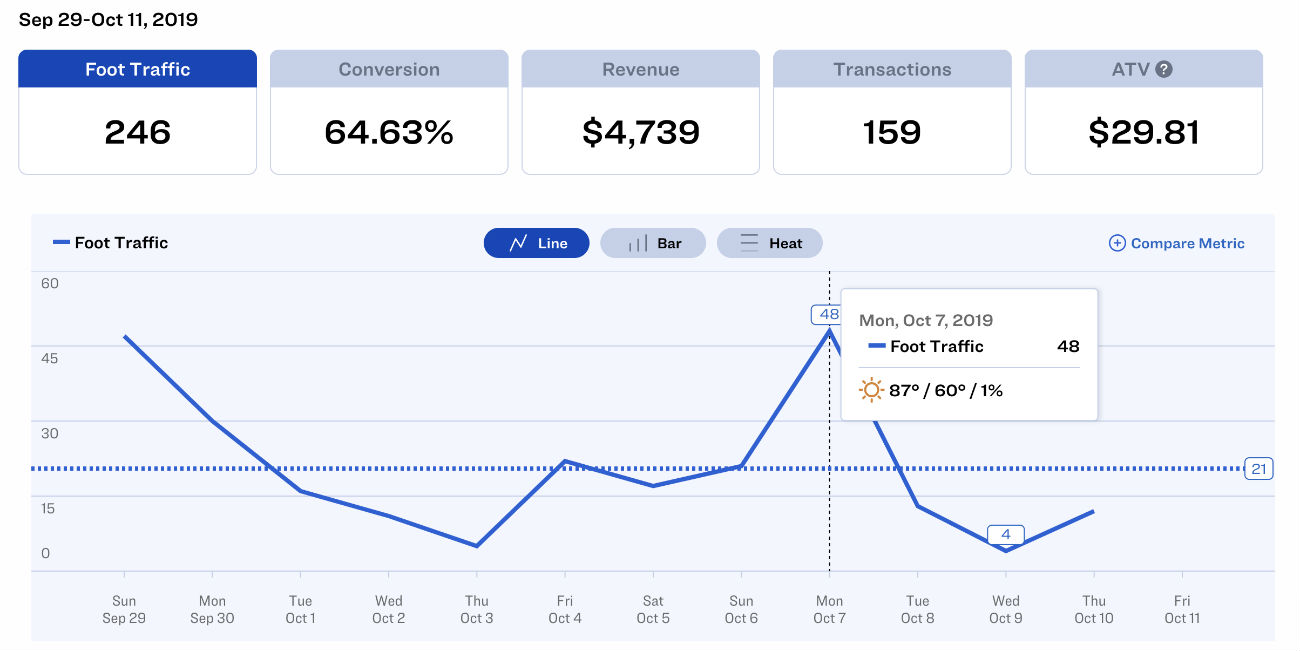 Click here to discover how your marketing efforts can increase your door traffic and how Dor can help you understand that data and other important metrics on a single screen.
The right mix of digital advertising channels (and how much you invest in each) will vary greatly depending on your brand's goals, but the first step to establishing an effective paid digital advertising budget must always be to define your target audience.
Once you do that, the decision to invest in particular channels must be reviewed on a regular basis to see whether your brand is receiving the maximum return on investment (ROI) for your ad spending.
In the meantime, here are some tips to help you get started…
Related: People Counters & People Counting: Everything You Need to Know
1. Set up Google Ads
One of the easiest ways to get started with paid digital advertising is to set up a Google Ads account, which will enable you to publish digital ads on search result pages and other websites throughout the internet.
Google Ads runs on a pay-per-click (PPC) model whereby advertisers must pay a fee each time a visitor clicks on their ad. According to a recent study by WordLead, PPC advertising yields 50% more "conversions"—visitors to your site who actually make a purchase—than organic search traffic alone.
2. Don't underestimate the power of social media advertising
Although Google Ads will be the "bread and butter" of your paid advertising strategy, it's wise to devote at least some of your ad budget to social media advertising, whether it's on Facebook, Instagram, Twitter, Pinterest, or even LinkedIn.
According to a recent study by Statista, ad spending on social media channels is expected to exceed $100 million in 2020, so it's a good idea to get in on the action.
3. Pay attention to keywords
The PPC advertising model relies heavily on brands' Ad Rank (on Google Ads) or Quality Ranking (on Facebook), which is determined by a number of factors that include keyword selection.
Indeed, your keyword selection can make or break your digital ad, as it plays an important role in whether Google (or another platform) decides to show your ad to users searching for specific topics. Relevant keywords not only boost sales but lower the cost of your PPC, since the more people click on your ad and make a purchase, the less it will cost per click.
Related: 15 Social Media Marketing Tips for Retailers to Increase Sales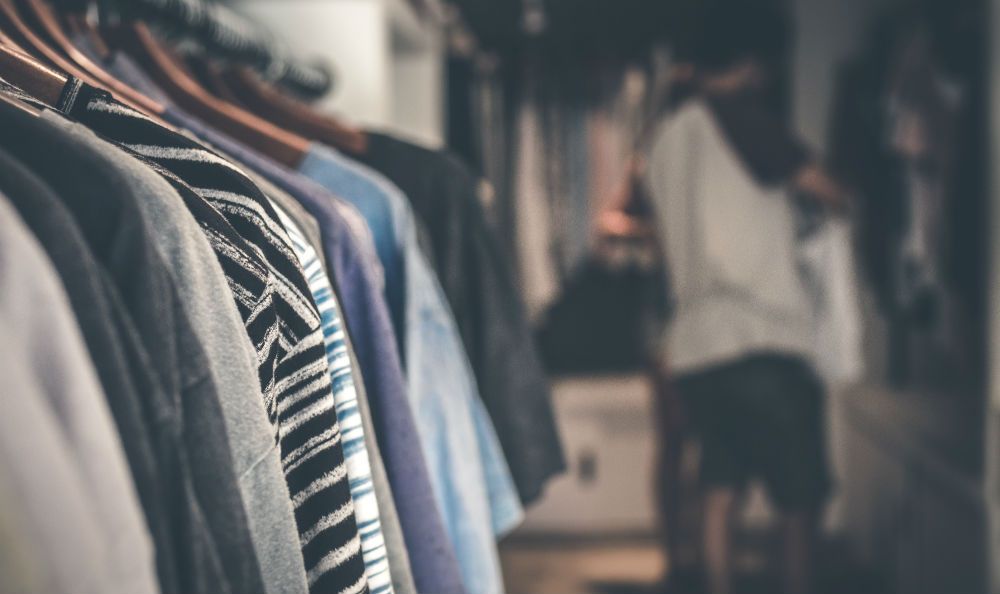 4. Keep your CTAs short and effective
Most digital ads feature "a call to action" (CTA), or verbiage designed to entice the reader into doing whatever you want them to do, whether that's visiting your website or making a purchase.
A common example would be the sentence "Buy Now," which clearly and concisely communicates the message to the user. CTAs in ad copy generally take the form of short, imperative sentences. Depending on your campaign, you could also evoke "fear of missing out" (FOMO) in the user by including words like "Last Chance" or "Don't Miss."
5. Use high-quality images in your ads
It should come as no surprise that compelling images increase clickability…
Regardless of the ad platform you use, it's crucial to incorporate well-shot images in good lighting to draw in more customers and entice them to buy your products.
6. Compare desktop performance vs. mobile performance
Most retailers around the world are now focusing on mobile and search advertising, with mobile ad spend reaching $190 billion globally in 2019.
One of the greatest assets of digital advertising is that it enables you to determine how many visitors access your site via ads—known as the clickthrough rate (CTR)—on desktop vs. mobile. If you find that your mobile CTR far exceeds that of desktop, you can choose to focus your efforts on mobile-preferred ads to draw in more traffic.
7. Optimize website landing pages to boost visibility
Speaking of mobile ads, did you know your website structure could have an impact on how frequently your ads are shown? As a general rule, your landing pages must be optimized for both desktop and mobile.
However, if most of your traffic comes from users clicking on your ads in mobile devices, it's even more imperative to ensure that your landing pages—the ones visitors see when they click on your ad—appear and function properly across all devices.
Related: 15 Email Marketing Tips for Retailers to Increase Sales
8. Organize ad campaigns that reflect the structure of your website
Building on the idea above, your website can serve as a template for how you organize your ad campaigns. If you already have a well-functioning ecommerce site that gets steady traffic, it's a good idea to keep the structure of your website in mind when designing your ad campaigns.
Not only should you keep category and subcategory titles consistent in ad copy and your website, but you can also design ad campaigns around keywords informed by your on-site categorization.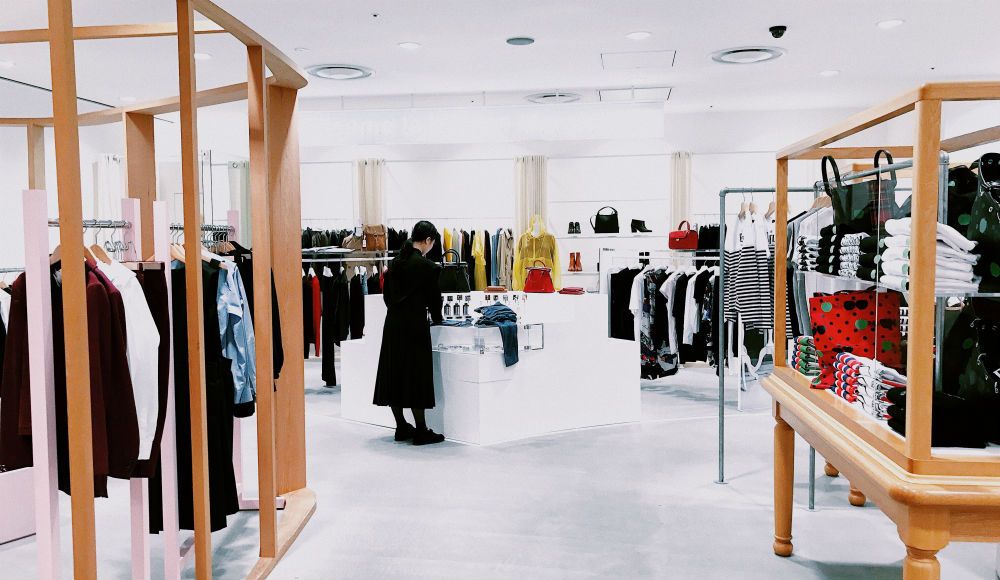 9. A/B test your ads
If you haven't yet established a tone for your retailer's online ads or you're looking to boost your ad spending ROI, it's a great idea to do A/B testing, whereby you release two versions of the ad to specific audiences and compare the results.
Both Google Ads and Facebook Ads have built-in A/B testing features (called "split tests" on Facebook) to help you determine what messages or images resonate best with your audience.
10. Focus on attribution data to optimize your ads
Another great asset of digital advertising is that it allows you to track attribution, or the set of touch-points that get a user from viewing your ad to making a purchase on your site.
This data allows you to analyze users' past behavior and determine which ad campaigns yield more conversions—which helps you build future advertising efforts accordingly.
11. Make use of retargeting ads
Most of us are familiar with retargeting ads, the ones where you visit an ecommerce website to view a certain product and afterward you're shown ads for that specific product across different websites.
According to an infographic by Invespcro, the average CTR for retargeted ads is around 0.7%, which is significantly higher than the 0.07% average CTR of regular display ads. Retargeting ads can have a huge impact on abandoned shopping cart rates, as they encourage previous visitors to go back to your site and complete the purchase.
12. Keep your video ads intelligible even without sound
If you've decided to venture into the world of video ads, be it on YouTube or another platform, there are a number of things to keep in mind. For instance, YouTube users have the option to skip your ad after 5 seconds, which means your ad must be compelling and clear enough to communicate its message in that timeframe.
Another element to keep in mind is sound. Not every person who comes across your ad will view it with the sound on, so you must ensure that the product or campaign you're promoting is clearly visible and/or legible even if the video is muted.
13. Incorporate figures into your ad copy
We've already discussed the impact of a short and catchy CTA in your ad copy, but did you know that using numbers in your digital ads could make you come across as more persuasive to potential customers?
According to Klientboost, using statistics and numbers (such as the exact price of an item, the discount percentage, or even how many are left in stock) can significantly increase conversion rates—by up to 163% in one case!
14. Check out engagement ads
One way to both build and gauge brand awareness among consumers is to utilize engagement ads, which differ from display ads in that they measure users' engagement with an ad beyond simply clicking on it.
These types of ads are particularly popular on Facebook, where brands can take into consideration how many people viewed, liked, shared, or commented on branded content to help guide their future marketing efforts.
15. Pay attention to seasonality
Last but certainly not least, it's a good idea to alter your ads throughout the year to reflect seasonal events such as holidays, back-to-school season, etc. After all, if the competition is running an ad for its Black Friday sale but you aren't, how will the customer know to visit your website?
Thanks to advanced digital advertising tools, you can even review historical data from previous years' campaigns to see what worked and what needs to be improved for the next holiday season.
---
Hi there! If you liked this post, please feel free to share it on social media to help us reach out to more retailers like you. You can also leave a comment below and let us know if you have any questions!
---
Start counting your foot traffic now
Get data faster with the world's first thermal-sensing, battery-operated people counter
Get a Demo
Recommended Articles