Unlike paid marketing, creating content with a marketing purpose is part of a long-term game. You can only start seeing the results of content marketing over a certain period of time depending on the brand and the content that is created.
Take a look at our tips and tactics for a more successful retail content marketing strategy!
Why is content marketing important for retailers?
Content marketing is such a vast world: It can take the form of blog posts, case studies, ebooks, webinars, podcasts, images, video, social media posts and newsletters, with new outlets for content popping up each day.
In contrast to brick-and-mortar marketing, which mainly aims to increase foot traffic and sales, content marketing seeks to engage customers by providing information or entertainment value, depending on the brand.
Although content marketing generally doesn't yield the same direct effect on sales that traditional paid marketing does, it can go a long way in building brand loyalty and trust among consumers and establishing your brand as an authority in its field.
After all, we are much more likely to trust information when we don't think someone is trying to sell us something. A well-thought-out content marketing strategy helps consumers form positive associations with your brand over a long time, and some of them may even become devoted customers who will serve as lifelong ambassadors for your brand.
Related: People Counters & People Counting: Everything You Need to Know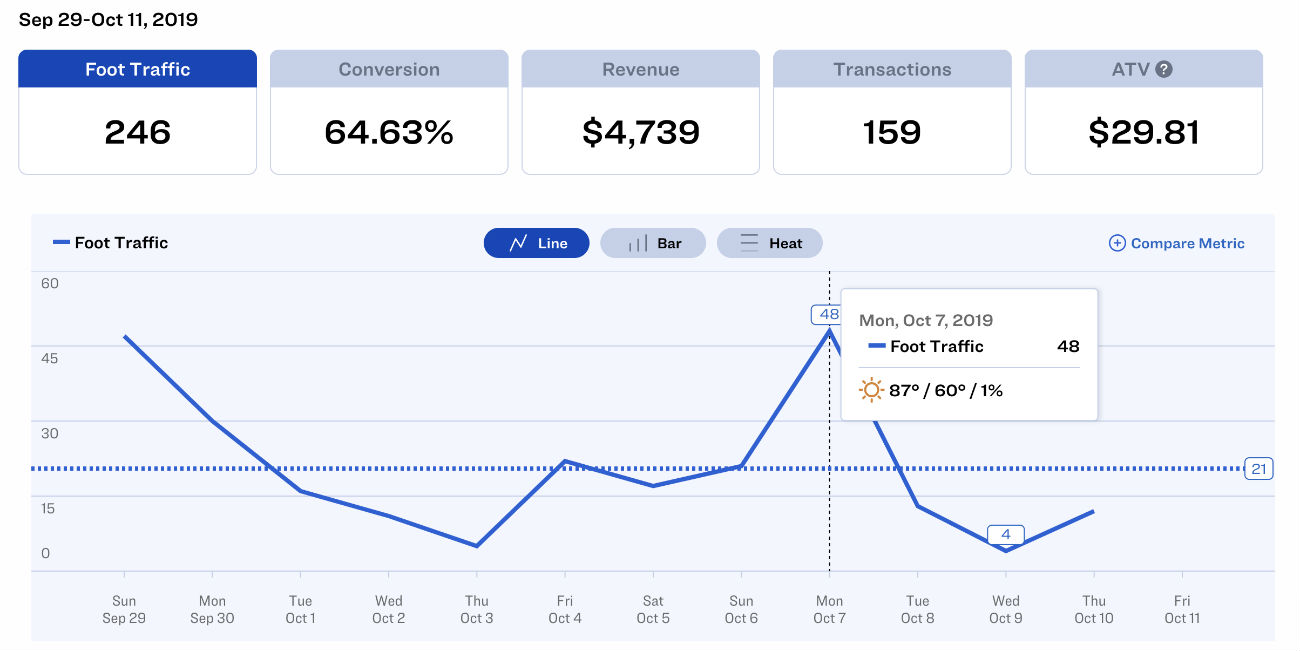 Click here to discover how your marketing efforts can increase your door traffic and how Dor can help you understand that data and other important metrics on a single screen.
Differences between earned media, owned media and paid media for retailers
To get a sense of how broad the world of content marketing really is, it helps to differentiate among "owned," "earned," and "paid" media for retailers.
Owned media is the name given to channels of communication that are in the company's control, such as its website, dedicated blog, as well as social media channels such as Facebook, Twitter, Instagram and even LinkedIn.
By contrast, paid media refers to third-party sites and resources that brands can use to gain more visibility, such as online (paid) advertisements or sponsorships.
Last but not least, earned media is the discussion surrounding your brand that's generated by customers, news outlets or the general public, and it can take the form of recommendations for your brand or product as well as social media shares and retweets.
Related: 15 Social Media Marketing Tips for Retailers to Increase Sales
Although most retailers would obviously prefer to generate buzz through earned media, the reality is that this type of exposure takes time and proper planning, which often requires an investment of both time and money into your owned media.
Indeed, how you manage your owned channels will be the biggest factor in your content marketing success—and while focusing on owned media may not increase traffic immediately the way paid media might, it is far more valuable in terms of building brand awareness and loyalty in the long run.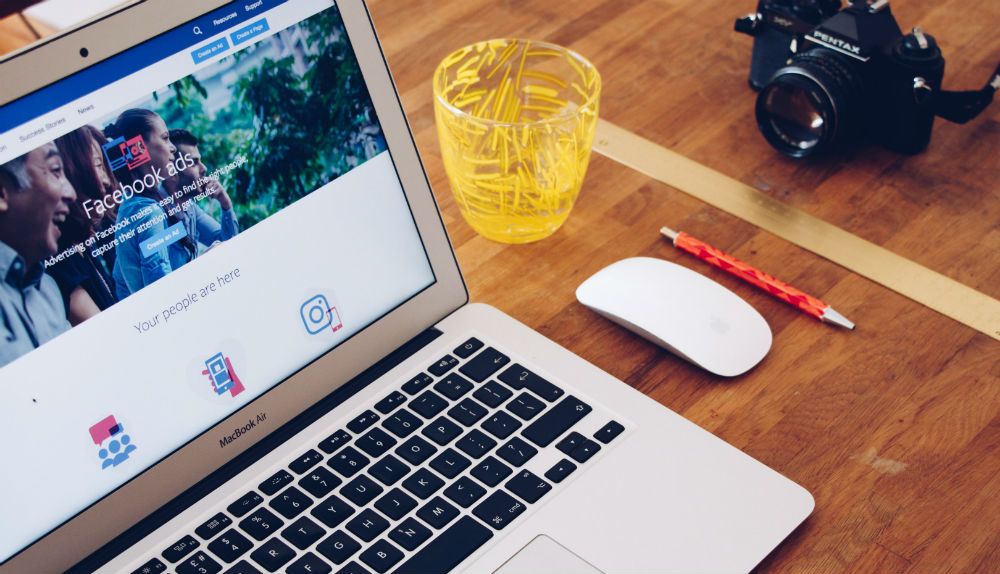 15 content marketing tips to increase brand awareness and retail sales
Although there are so many different content marketing tips and tactics to learn and experiment with, the best way to learn more about content marketing is to start practicing as soon as possible without losing time.
The earlier you start creating content, the sooner you'll start reaping the benefits.
1. Start with what you have
When it comes to building your own audience, it's better to start off small and build up from there instead of constantly paying for customer acquisition via paid media.
Even if you only have a database of 100 email addresses for customers or 100 followers on your social media channels, you must cater to that audience as well as you can so that they, in turn, can promote your brand to their friends and followers.
Related: 15 Email Marketing Tips for Retailers to Increase Sales
It's important to be patient when first starting out: It may take 6 to 18 months to see results in traffic and sales, according to Shopify.
2. Identify your audience
Knowing your audience is the first step to content marketing. After all, an enterprise retailer's content marketing strategy will differ greatly from that of a mom-and-pop store or even an ecommerce-only retailer.
The best way to get a clear sense of who your customers are is to use analytics software such as a customer relationship management (CRM) tool to assess data from your customers. Here, it's important to consider both demographics such as age and income level as well as information on past shopping behavior.
This will help you identify the existing audience for your brand, which will help you gauge whether you're truly appealing to the people you want.
3. Set a content creation strategy and budget
Creating high-quality content on a regular basis takes time and money, so one of the first decisions you'll have to make is how to approach this task.
How frequently can you realistically share content across different mediums? Is it better for you to work with freelance editors or to build an in-house content team? And just how much of your marketing budget should go to content marketing?
Your answers to these questions will depend on the size of your retailer as well as a number of other factors, but it's a good idea to start conservatively and build up your efforts from there, both in terms of time and money.
Start with one blog post or one email or two social media posts a week and see how it goes. According to a 2018 report by the Content Marketing Institute, B2C companies spend 20-25% of their marketing budget on content marketing, so you can start at the lower end and work your way up.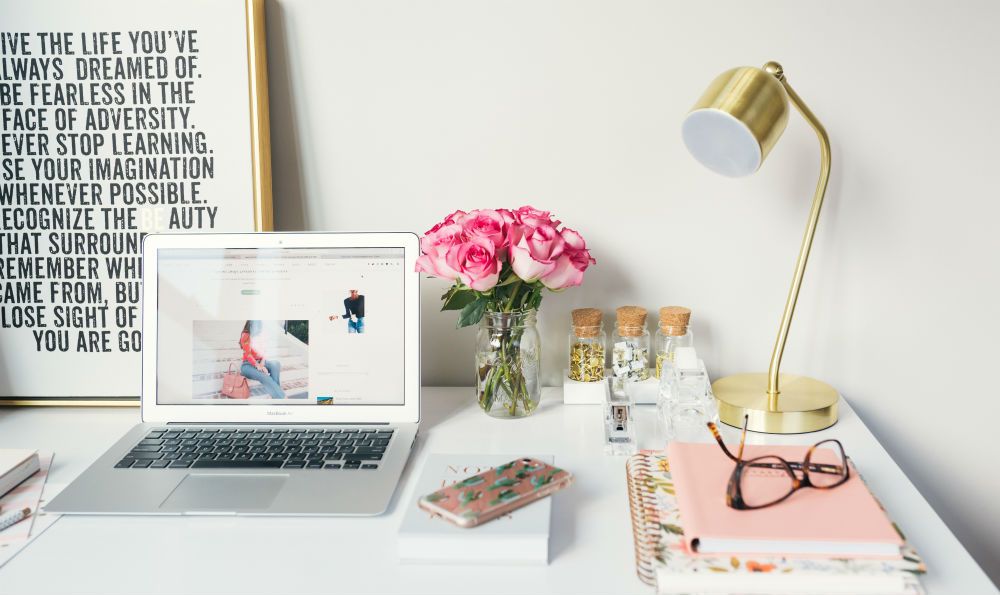 4. Tailor your social media presence to your audience
Keep your audience in mind when devising a social media content strategy, as your approach should vary according to who sees it.
If your customer base is comprised of predominantly older customers, you may want to stick to tried-and-tested outlets like Facebook and Instagram, but if you appeal to a decidedly younger crowd, it might be a good idea to check out channels like TikTok.
Chipotle made headlines in summer 2019 when it got young people to do a #GuacDance challenge on TikTok, and the campaign became TikTok's highest-performing branded challenge in the U.S.
5. Remember that good images are crucial
Captivating, memorable images are important for all retailers, particularly when it comes to digital content marketing. Most retailers are reticent to devote some of their budget to taking product photographs, but it is an investment that will pay off in the long run.
Lifestyle brands can look to Anthropologie's Instagram feed for inspiration, as it incorporates both branded images and those created by the brand's followers to reflect a consistent aesthetic.
6. Start a blog
Starting a blog for your retailer may seem daunting at first, but you don't have to start off too ambitious: Just one post a week is enough. Instead of promoting products and sales-driven campaigns, your blog should offer informative content that satisfies your customers' needs and wants.
One smart approach is to create "evergreen" content, or content that stays relevant no matter how much time has passed. Some popular forms of evergreen content are "How to" posts, checklists, and the ever-popular "Top 10" lists.
Check out Dor's blog to see different types of content from different topics that are mostly focusing to help different types of retail audiences.
7. Switch up the type of content you post on social media
If you find that a particular type of post is getting a lot of likes, it may be tempting to keep posting that type of content. But that approach will eventually bore and alienate either existing or potential customers (or both).
Vary the type of content you offer on social media to stay relevant and appeal to more people. Target, for instance, does a mix of product showcases, celebrity endorsements, images from followers and the occasional humorous post on its Instagram account.
8. Share user-generated content
One great way to diversify your content marketing is to incorporate user-generated content (UGC), which are images, videos and written content pertaining to your brand, shared by your followers.
The action camera giant GoPro's Instagram account relies heavily on UGC in the form of videos shot by daredevil adventurers.
9. Use video to showcase your products in inventive ways
Instead of straightforward product introduction videos, you can try creating "how to" videos using your products to help your customers get a sense of how your products can be used in real life.
For instance, American cosmetics brand Glossier's "Get Ready With Me" series on YouTube features celebrity "friends" of the brand who use Glossier products to apply their makeup.
10. Use video on your website
By incorporating video on your website, you can significantly improve your search engine results page (SERP) rankings—just ask furniture giant IKEA, which often incorporates videos into its product pages.
By using video, you also have the opportunity to draw your social media followers to your website. One way to do this is to "tease" the beginning of a video on social media, then invite your followers to view the rest on your website—once the customer is in your court, it's a matter of how well you can entice them to buy a product.
11. Don't neglect email marketing
Most marketers know that email marketing offers the highest ROI in terms of content marketing, but many don't go beyond offering the occasional sales campaign blast. When it comes to email marketing, it's again important to offer a mix of sales-driven and customer-centric content.
If you're at a loss as to where to begin, you could start by repurposing some blog posts or social media content, then use analytics to see how your customers responded to the content (whether they read it, shared it, etc.)
12. Use transactional emails to your advantage
Ecommerce retailers frequently use transactional emails to notify customers of events such as signup, order or shipment confirmation, but very few take advantage of these emails to further promote products and services to customers.
By incorporating additional content such as links to your social media accounts or even links to relevant articles from your blog, you can keep customers in the loop and encourage them to revisit your site, even after they've made a purchase. UPS does a rather good job at this, including promotional materials in its transactional emails to keep customers in-the-know about certain discounts and offers.
13. Consider teaming up with influencers
There's no denying that influencers play a big role in the current marketing landscape, and retailers are clamoring to cash in on these figures' popularity by having them promote their products.
Yet for many brands, shelling out thousands of dollars to get an influencer's endorsement is simply out of the question. Instead, you can think outside the box to create your own micro-influencer: For a brick-and-mortar retailer, this could be a local celebrity, and for an ecommerce retailer, it could be a niche internet personality.
14. Repurpose content
If you had a piece of content that performed particularly well in the past, you can revisit the topic by approaching the subject from a different angle.
For instance, let's say you're a clothing retailer with a well-performing blog post on the top 10 must-have summer staples in your wardrobe, but the article is from a few years ago. In that case, you could consider doing a short video on the same subject and sharing it with your followers via social media.
15. Go boldly where others won't
If you're a retailer in a highly competitive industry, chances are you'll find that your competitors are sharing much the same content you envisioned...
One way to get ahead of this is to share content that they wouldn't. This could take the form of blog posts or landing pages devoted to hard-to-answer questions pertaining to your industry. If the content is unique and informative, it could even gain more exposure on search engines or social media channels.
---
Hi there! If you liked this post, please feel free to share it on social media to help us reach out to more retailers like you. You can also leave a comment below and let us know if you have any questions!
---
Start counting your foot traffic now
Get data faster with the world's first thermal-sensing, battery-operated people counter
Get a Demo
Recommended Articles