If you manage a retail store, you know all too well the make-or-break power that word of mouth can have in your brand's success. You may even be familiar with the concept of social proof, a term coined in 1984 that's defined as "a psychological and social phenomenon wherein people copy the actions of others to undertake behavior in a given situation."
Knowing all that, you still might find it hard to generate concrete positive customer reviews for your retailer that go beyond word-of-mouth advertising. Perhaps you don't have an e-commerce site for your brick-and-mortar store, or you're simply too busy running the day-to-day operations to go online.
Yet, the reality is that online customer reviews aren't just for e-commerce retailers anymore. According to customer interaction software company Podium's 2021 State of Reviews study, "88% of consumers say reviews influence them in discovering a local business"—an important statistic to consider in the wake of a global pandemic that left many local businesses across the world struggling to survive.
But we're here to deliver some good news… If you want to boost your store's visibility in customers' eyes and transform it into a magnet for social proof, check out some of our actionable tips below to start receiving accolades from your devoted customers today.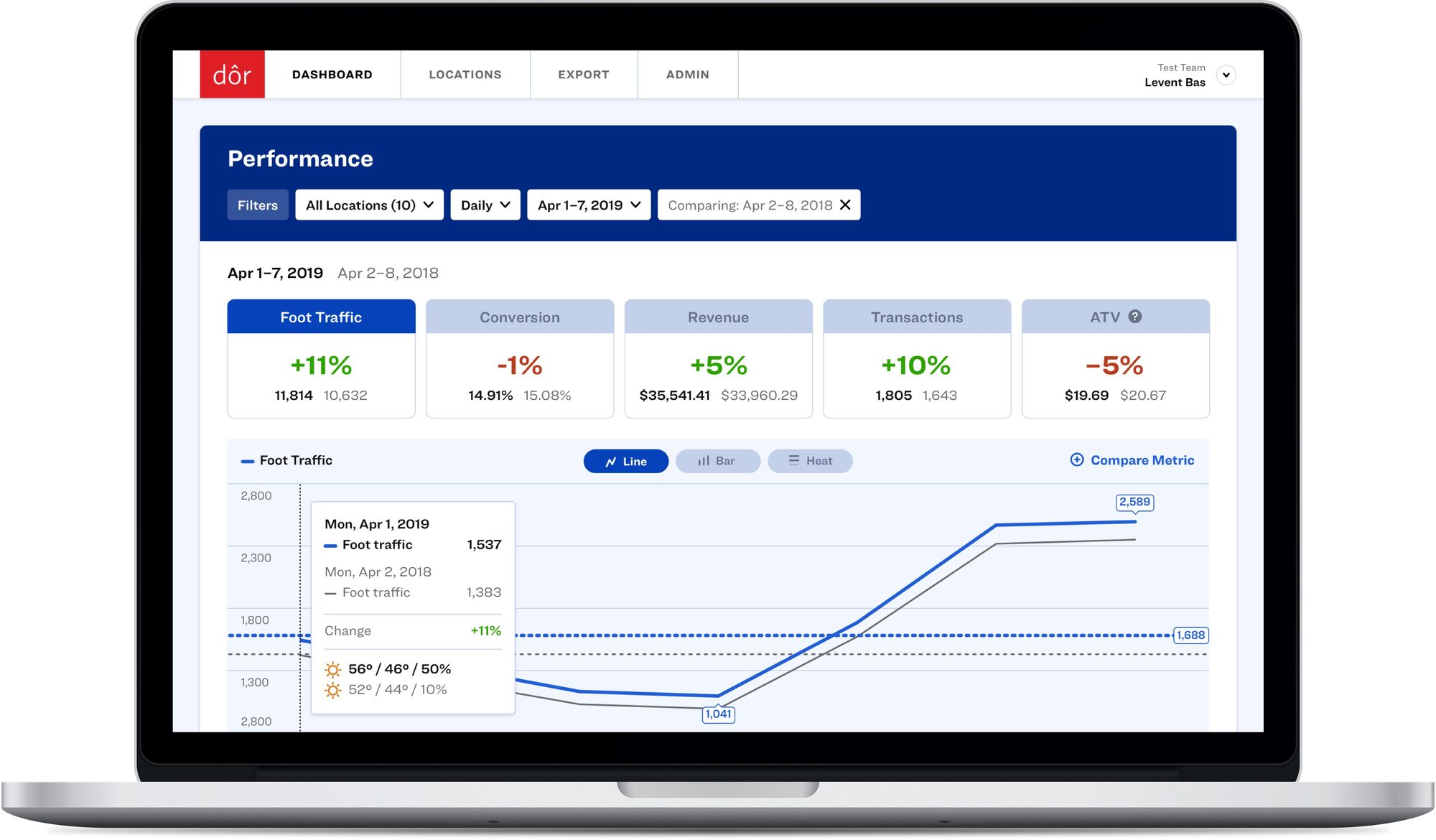 Did you know that a 1% increase in your store's conversion rate can mean a 10% increase in revenue?
Click here to discover how Dor can help you understand your foot traffic data and make more profitable business decisions.
Make it easy for customers to review your store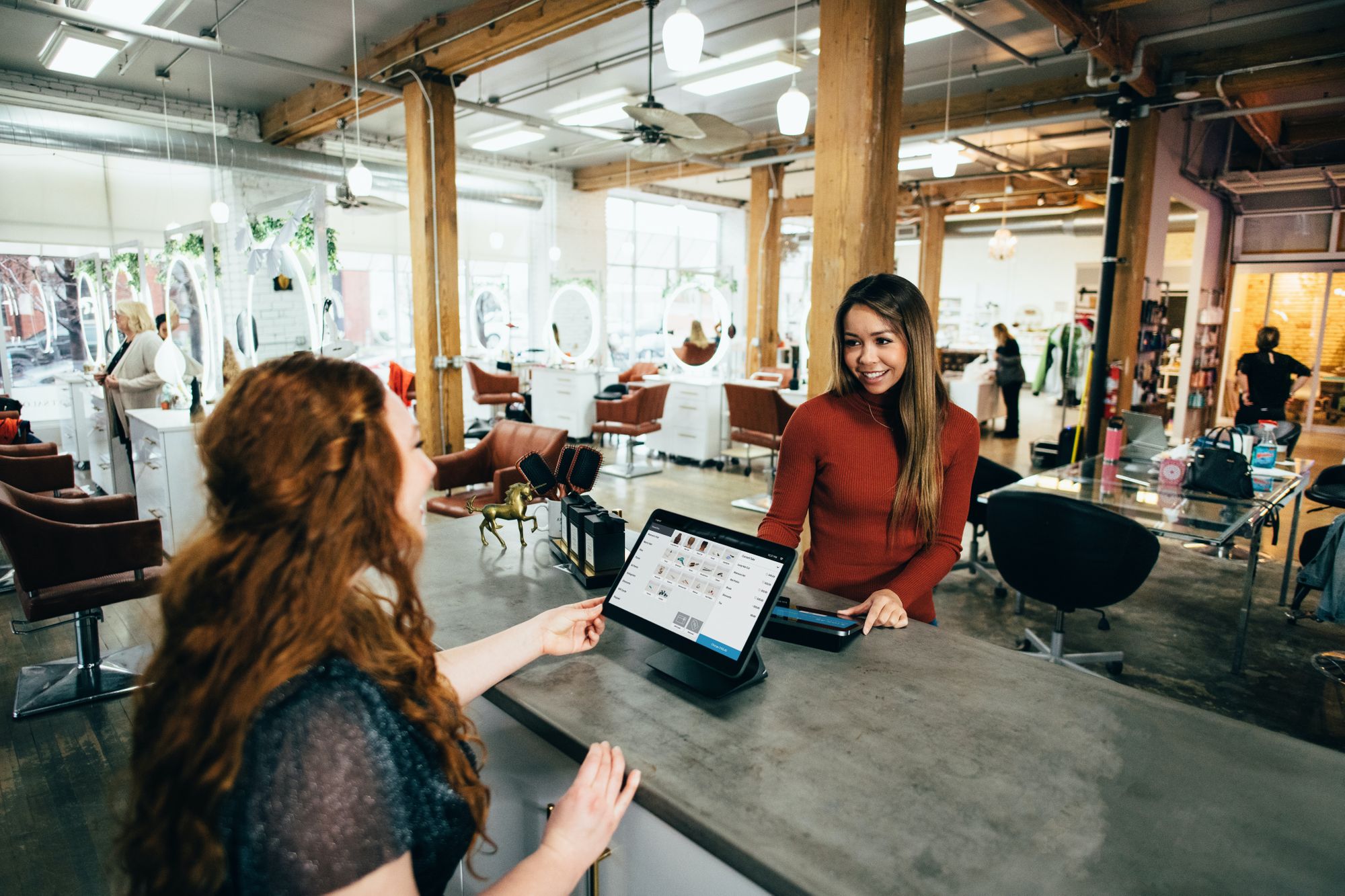 One foolproof way to receive more reviews for your retailer is to send follow-up emails to customers after their purchase. Of course, this is especially easy for e-commerce retailers to do, but brick-and-mortar shops can also make use of email marketing by asking for customers' email at checkout.
Here, it's a good idea to invest in a smart point-of-sale (POS) system that can integrate customer data such as shopping history and contact information, thus enabling you to automate the process.
If you're a hip retailer with its own app, you can also consider using mobile notifications and a star-based rating system to gather feedback from your on-the-go customers.
Whichever route you choose to go, timing will be crucial, as you want to give your customers ample time to test your product before asking for their feedback. It may take some trial and error at first, but depending on the type of retailer you operate, you may find that a week, two weeks, or maybe even a month is the "sweet spot" to ask your customers for a review.
Incentivize feedback

Another great way to get feedback from your shoppers is to offer them something in return—think gift cards, coupons, or discounts in exchange for customer feedback. The upside to these incentives for retailers is that you can use them both in-store and online.
If you're a retailer that runs a points system for its members, you can also encourage customers to leave a review for your products or services by offering them points in exchange for their feedback.
Utilize in-store signage to direct shoppers online

When it comes to customer reviews, it's no secret that digital reigns king. According to Danish consumer review website Trustpilot's report, The critical role of reviews in Internet trust, 89% of consumers worldwide make an effort to read reviews before buying products.
Related: 15 Creative Retail Display Examples to Increase Foot Traffic and Sales
Even if you don't run a dedicated e-commerce site, you can utilize existing platforms like Yelp, Google, Facebook, and other social media channels or industry-specific sites to gather reviews from your in-store customers—but you have to let them know where to go. It's a good idea to include signage for these platforms throughout your store, so you may want to try using stickers, posters, table tents, napkins, or find even more creative ways to encourage your customers to visit these sites and review your store.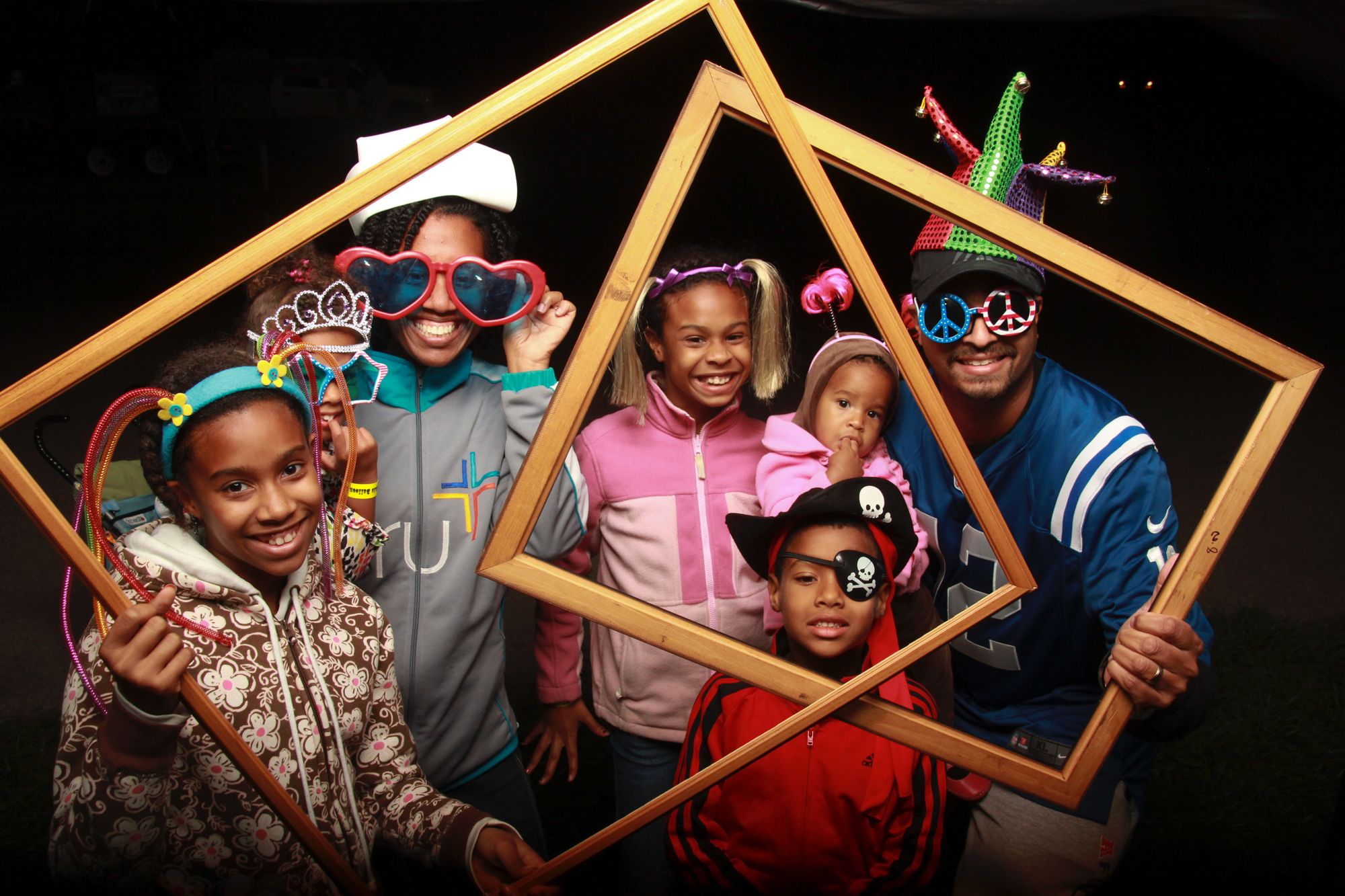 Get creative when gathering feedback offline

While we're on the topic of creativity, we also encourage you to think outside the box when it comes to gathering customer reviews in person while the shopper is already in your store.
Here, it's tremendously helpful to know your customer base. For instance, are you the type of retailer that caters to families or pet owners? If so, you have to consider that your shoppers might not have the time or energy to write something out—especially if they're shopping with kids or pets in tow—but they might be more easily persuaded to dedicate a few minutes of their time to praise your store on video. If you find that that's the case, you can set up a video camera in the corner of your store to gather reviews from shoppers at the moment.
Or perhaps you often hear remarks from customers about how cool and unique your store's interior design is. Why not use that to your advantage? You can create an Instagram-friendly photo booth in your store and include either products from your store or signage featuring praise for your brand, which customers use as props when they're posing for photos—anything from "I love the customer service here" to "This is my go-to for quality denim" would work for the messaging, as the idea here is to make it a fun game for your customers to leave positive feedback for your store.
Prominently display positive reviews

Last but certainly not least, you want to put all the positive reviews you receive to good use. As mentioned at the beginning of this article, we humans tend to seek social proof when making decisions.
Positive reviews from fellow shoppers are a surefire way to deliver that social proof. Don't discount the effect of positive reviews in shifting customer opinion, either—the same study by Podium also found that "approximately half of the consumers are willing to travel farther and pay more to patronize a business with higher reviews."
When it comes to displaying positive reviews in your store, the sky is the limit! You can dedicate a wall to showcasing photos of happy customers, handwritten notes of thanks, or even a TV monitor that runs video footage from satisfied shoppers on a loop.
Related: 14 Real-Life Examples of Amazing Customer Service in Retail
Online, you can feature five-star reviews on your website or share them on your brand's social media accounts. In fact, if you go the extra mile to tag the users who left the review, you might even prompt them to share the content with their own friends—talk about a free promotion opportunity!
---
Hi there! If you liked this post, please feel free to share it on social media to help us reach out to more retailers like you. You can also leave a comment below and let us know if you have any questions!
---
Start counting your foot traffic now
Get data faster with the world's first thermal-sensing, battery-operated people counter
Get a Demo
Recommended Articles