Whether it's by hosting events, using signage in your store or going the extra mile for customers, having in-store promotion tactics is critical for any retailer. The good news is that thanks to data, best practices, and huge global retailers paving the way, there are many in-store tips and sales tricks for you to learn from.
But most of these tips and in-store promotion tactics have one big thing in common - increasing foot traffic. No matter the chosen tactic or sales trick, increasing sales and revenue is often directly connected to how well a retailer understands its foot traffic.
Thankfully, a people counting solution like Dor exists, making it easy for retailers to get visibility into every store to better understand foot traffic and its sales conversion rates. Now, let's jump into 15 sales tricks and in-store promotion tactics to get you started.
1. Reward customer loyalty
A survey conducted by Nielsen shows that 84% of consumers are more likely to stick to a business that offers a loyalty program. As existing customers are already likely to come to the same business again, leverage it with a rewards or loyalty program to increase revenue and maintain a happy customer base.
From stamp cards to personalized discounts, a loyalty program is an in-store promotion tactic that can be as big or small as you like.
The key is finding the right way to make your customers feel valued. Take a look at Sephora - the cosmetics and beauty retailer launched its Sephora Beauty Insider loyalty rewards program that today has over 17 million members making up about 80% of the brand's annual sales.
2. Offer discounts when customers sign up for your newsletter
A quick in-store promotion tactic is offering a special discount on the customer's current purchase when they sign up for your newsletter.
By doing so, you're paving the way for your promotional newsletters to get into someone's inbox. Plus, that person is an existing customer; meaning you have a higher chance at another sale.
Related: 15 Email Marketing Tips for Retailers to Increase Sales
For example, the international clothing retailer GAP is known to give customers a percentage off purchases for signing up to their newsletter. When a customer signs up, they are exposed to frequent sales and new product updates right in their email.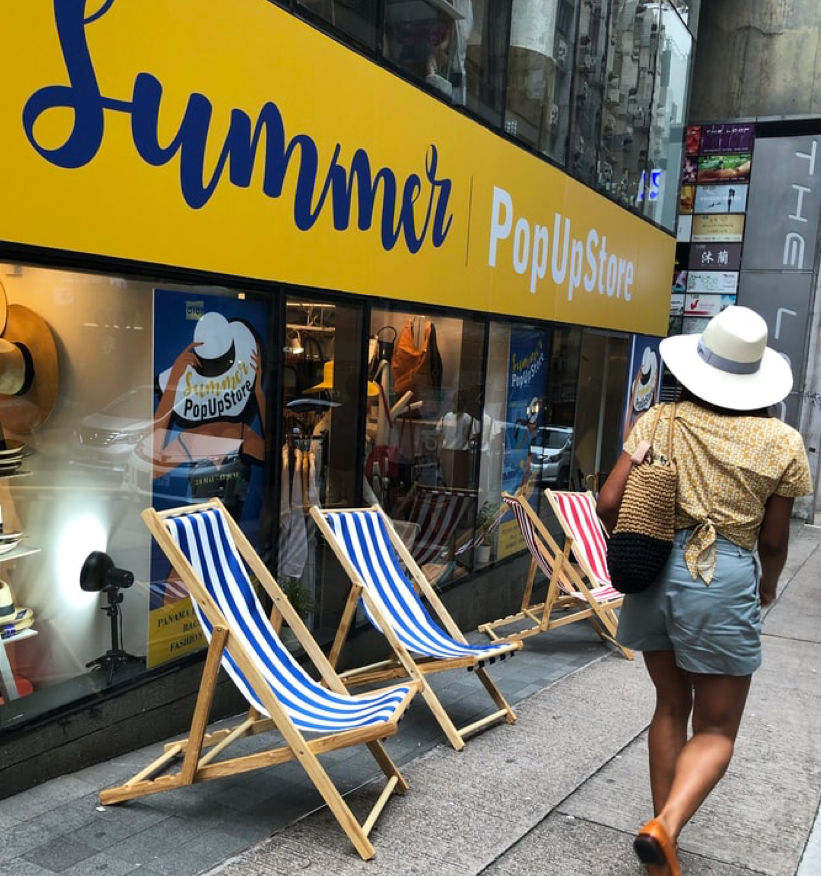 3. Create a pop-up shop
Increase sales while getting good use out of a busy Saturday afternoon at the mall or in your shopping center by taking your shop outside to catch the passer-by who may not have walked into your store in the first place.
Alternatively, you can host another brand in your shop for their pop-up to get new customers in the door.
Anthropology, a major home goods retailer with over 200 stores worldwide, is known for doing exactly this as an in-store sales tactic.
Their recurring event is called Pop-Up Markets and there they give space in their store to local artists and creators to sell their products, pop-up style. This lets Anthropology show that they're community-focused by letting local makers sell in their store, which also greatly increases their own store's foot traffic.
4. Get online
More than ever before, customers are looking for products online before purchasing in a physical store.
Use this to your advantage to increase in-store revenue by engaging with customers through social media - with engaging social posts on your feed and ads on Facebook and Instagram letting you target new, potential customers. Furthermore, use social media as a powerful tool to get more data to learn more about what your customers actually want.
Related: 15 Social Media Marketing Tips for Retailers to Increase Sales
Another way to use the online world to increase sales in-store is by making sure your store's website has great SEO. So that when customers are doing their online product research, your site and store come up as leading experts in what you sell in your location.
Therefore, getting more products online is a great way to get more customers in-store.
5. Host meetups, workshops and events
According to research by Barclaycard, hosting in-store events and creating in-store experiences, such as workshops and meetups, are in-store promotion tactics that help many retailers surpass their competition.
For clothing retail shops, this could mean offering workshops on how to style outfits to increase revenue by helping you upsell and/or push add-ons to current sales.
And for various other retail shops, host events and meetups for influencers and customers to attend, such as the launch of a new product or to celebrate your store's birthday.
Take a look at Woouf, a pet supplies store. They host workshops to promote new toys and treats to raise awareness for new products and let customers try-before-they-buy by handing out free samples. Furthermore, they host an event called Puppy Night, where dog owners can bring their dogs and mingle with other dog owners in-store.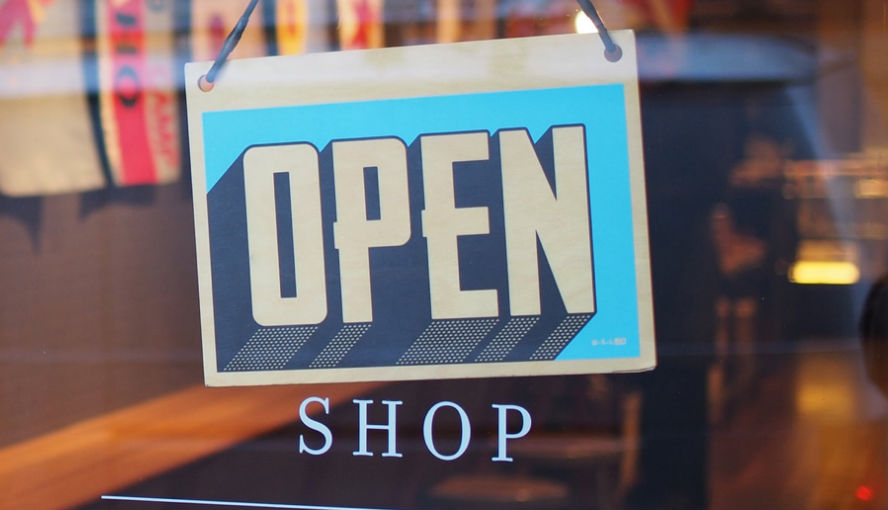 6. Use signage to your advantage
Use signage as an in-store sales tactic by guiding the customer through your shop (and to your shop) by presenting all the info, offers and markdowns in a clear and friendly way.
Plus, signage is a great way to build your brand by spreading your colors, fonts, lingo and more across your shop while giving the shopper a better experience in your store.
According to Shopify, signage best practices include:
● Keeping it simple - Shopify recommends using the five-second rule: if the main message is conveyed in 5 seconds or less, it's good to go.
● Being specific - it's all about including the right info, elements and details. No more and no less.
● Writing in headlines - good custom signs use hierarchy (headlines, subtext and calls to action). Keeping the defined goal of your sign in a headline will help you keep signs clear and concise.
● Creating clear calls to action - you should aim to direct the customer to do something or go somewhere.
7. Put limited edition items in your store
This may sound risky, but this is one of the in-store sales tactics major retailers around the world use to their advantage.
Putting limited edition items and products in your store creates a sense of exclusivity and urgency, and leads to more foot traffic to check the item out, naturally converting to more purchases.
The beauty brand MAC partners up with celebrities, fashion editors and famous makeup artists to create exclusive collections, available for a limited time, that sell out very quickly.
Another example is Starbucks with their special drinks released only for a limited time.
8. Partner with fellow local retailers
Build a great local retailer community while using this in-store promotion tactic by joining forces with other local retailers to promote each other.
For example, you can offer free coffee in a local coffee shop when someone makes a purchase, while the coffee shop can offer a coupon to your store when someone orders a coffee.
You can also partner up with various businesses to host giveaways. For example, customers can enter to win a free meal in a local bistro when they make a purchase.
9. Be all about the customer
Research by Deloitte found that customer-centric companies were 60% more profitable compared to companies that were not focused on the customer.
It only goes to show - it pays to be customer-centric. A couple of ways to be more customer-centric include conducting surveys and getting customer feedback to know what your real customers think and want.
It's also good to learn how major retail companies use being 'all about the customer' to their advantage. Take IKEA, a company that values its customers and researches every aspect of how they live to create products to improve and innovate the way they do things.
They even have customer co-creation projects to involve customers in new projects and ideas. This helped the company build rapport and grow to be really successful with loyal customers at their side.
10. Spruce up your window displays
Catch someone's eye, even if they didn't intend on going into your store in the first place. Window displays have been used as a sales trick for hundreds of years - and it's still going strong today, helping many retailers increase revenue.
Use window displays to tell a story. You can do this by incorporating seasons and what you know will uniquely appeal to your customers to sell not just products, but a lifestyle. Use typography, staggered heights and various decor elements to make your store and your products look super appealing.
A great example of window displays done right comes from an independent bookstore in Toronto called Type. They have become internationally recognized for having clever, unique window displays around different (often trending) topics. This led to an increase in foot traffic for the shop.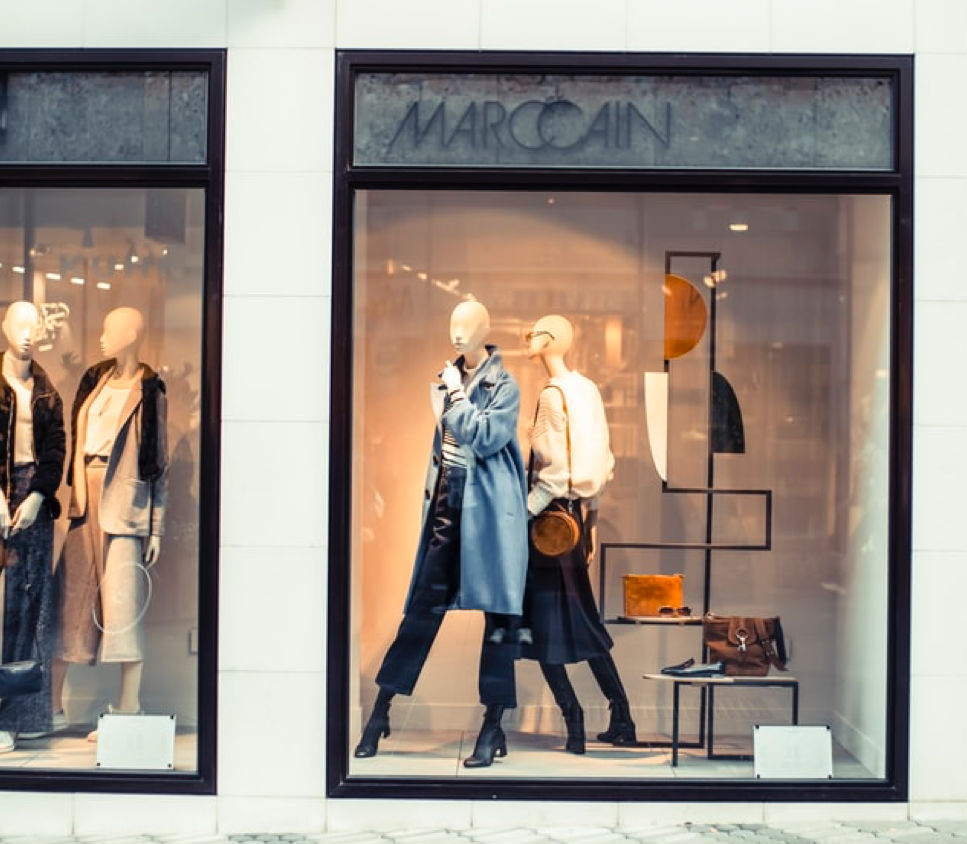 11. Go the extra mile
If your business can offer samples or a little something extra with a purchase, do it. It's a sales trick that makes customers feel appreciated, valued and wanting to come back for more.
Retailers can go the extra mile by adding a small freebie to shopping bags or offering a gift with a purchase.
For retailers on a budget, you can go the extra mile by getting personal. Add "thank you" notes to purchases and send customized emails to customers.
An example of a brand going the extra mile is Dior Beauty. When customers purchase from the luxury beauty retailer, staff spray the shopping bag with the brand's signature fragrance and, like many beauty retailers, are sure to include relevant samples for the customer to take home.
12. Make your store a destination
It pays to become a must-visit store because your store is known for having expertise in something unique, or for having a world-class design.
Learn this sales tactic from some of the world's biggest concept shops who manage to increase revenue simply by being a destination. You can do this by being creative with product placement, Instagram-worthy displays and good lighting, and even the right scent for your store.
London's Dover Street Market is a great example of a retail space that has become a destination. Thanks to Rei Kawakubo's incredible vision and design, DSM has become a destination for locals and tourists alike.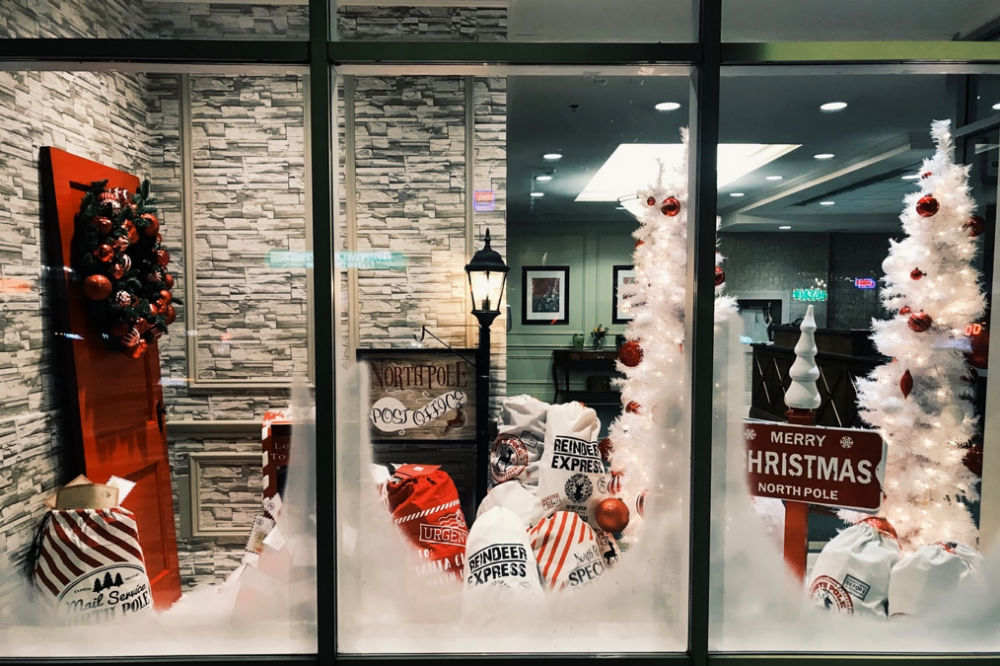 13. Get seasonal
This may sound obvious, but there's a reason why Black Friday and Christmas sales generate lots of revenue for retailers around the world.
Deloitte predicts that in 2019 retail sales are expected to pass 1.1 trillion USD in the upcoming holiday season, with shoppers spending an average of $1,500 per household.
Related: Retailers' Must-Have Guide to the Holiday Season
Utilize this in-store promotion tactic by offering seasonal sales, promotions and discounts for both the big and regional holidays. Don't forget to celebrate the less-obvious holidays too. The summer solstice is just as good of a reason to have a sale.
14. Gather and learn from data
Data is on your side, it helps you optimize and learn from past sales to get future ones. Use data to increase sales and revenue by learning when your store has more foot traffic, when customers are most likely to purchase, and more.
Using a solution like Dor makes it easy to gather and learn from data, as it measures how well your business engages with customers so that all you need to do is repeat what worked best.
Click here to discover how a people counting solution like Dor can help your team make better business decisions based on your store's foot traffic data.
15. Be known for having a great shopping experience
Increasing foot traffic and getting people into your store is hard enough. So once a customer is in your store, a way to increase sales is by making sure they have a good, memorable experience. Well trained retail employees who build relationships with customers are key here.
Learn from Lush, a cosmetics retailer, who are well known for giving customers exceptional shopping experience by offering product demos and honest, targeted advice in store.
All Lush employees go through training to ensure they have the professional knowledge and tools to make sure every customer has an unforgettable time, and keep coming back for both the products and advice on how to use them.
---
Hi there! If you liked this post, please feel free to share it on social media to help us reach out to more retailers like you. You can also leave a comment below and let us know if you have any questions!
---
Start counting your foot traffic now
Get data faster with the world's first thermal-sensing, battery-operated people counter
Get a Demo
Recommended Articles