It's beginning to look a lot like... the retail holiday season.
This is the time of the year when consumers are on the hunt for the best bargains and the perfect gifts for their friends and family. To help your business prepare, we put together a guide on all you need to know to be ready and how to increase sales this holiday season.
What does the holiday season mean for retailers?
It's pretty simple.
The holiday season for retailers means more sales and increased revenue, especially for the retailers that are prepared.
Looking back at last year's holiday season - 2018 saw US consumers spending a record-breaking $850 billion between Thanksgiving and Christmas. And now, according to eMarketer, the holiday season of 2019 will experience a healthy growth of 3.7%, making sales during the upcoming holiday season hit about $1.035 trillion.
Any retailer and business owner can look at these numbers and see how high the stakes are.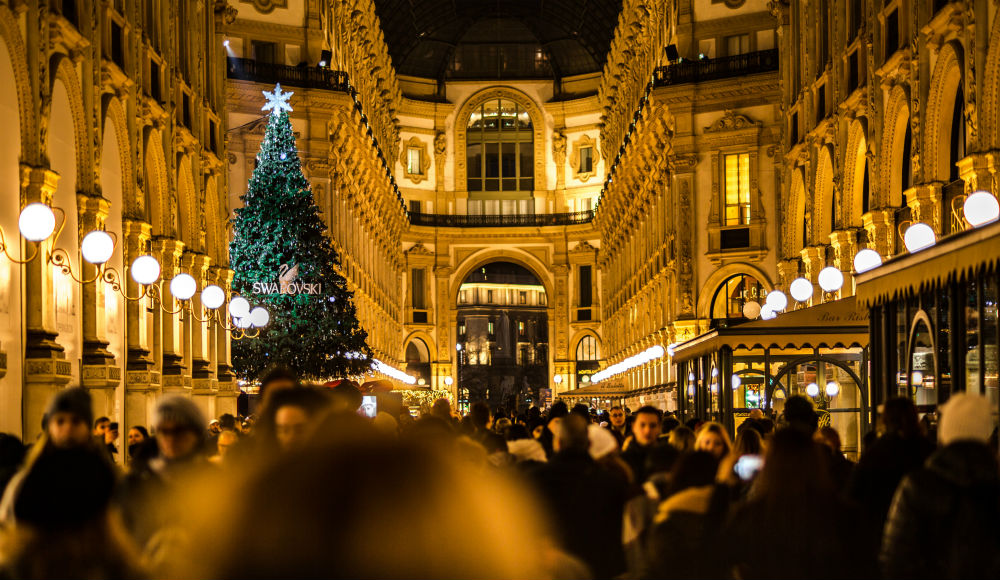 Thankfully for retailers, the winter holiday season lasts long enough to have a pretty good run. It starts with Thanksgiving weekend (consisting of Thanksgiving Day, Black Friday, Small Business Saturday and Cyber Monday) and continues past Christmas to New Year's, when sales are still going strong.
Related: Your team's last-minute checklist for Black Friday
But it doesn't stop there. The new year brings a rush of returns and exchanges. Then you can take advantage by creating your own post-Christmas sales and promotions.
Holiday Season 2019: Important dates to know
Here are the important days to remember and include in your holiday season planning:
● November 28th — Thanksgiving
● November 29th — Black Friday
● November 30th— Small Business Saturday
● December 2nd — Cyber Monday
● December 9th — Green Monday
● December 21st — Super Saturday
● December 25th — Christmas Day
● December 26th — Boxing Day
● December 31st — New Year's Eve
● January 1st — New Year's Day
With shoppers out to purchase in the numbers, the holiday season gives retailers a natural spike in foot traffic.
Yet, it's important to remember that consumers still have tons of choice in the stores they purchase in. Go the extra mile and make even more effort to bring in customers can only work in your favor.
Related: 40 Ideas to Boost Retail Foot Traffic and Increase Sales
A retailer's checklist: How to be prepared for the Holiday Season
We've already established that from Thanksgiving through New Year's Day is when businesses get more sales and increase revenue thanks to the holiday rush.
But for many retailers, this joyous time of year can also be really stressful.
With so much happening, so many holidays, and so much to cover, it's important for retailers to be prepared for the season. And that all begins with creating a plan.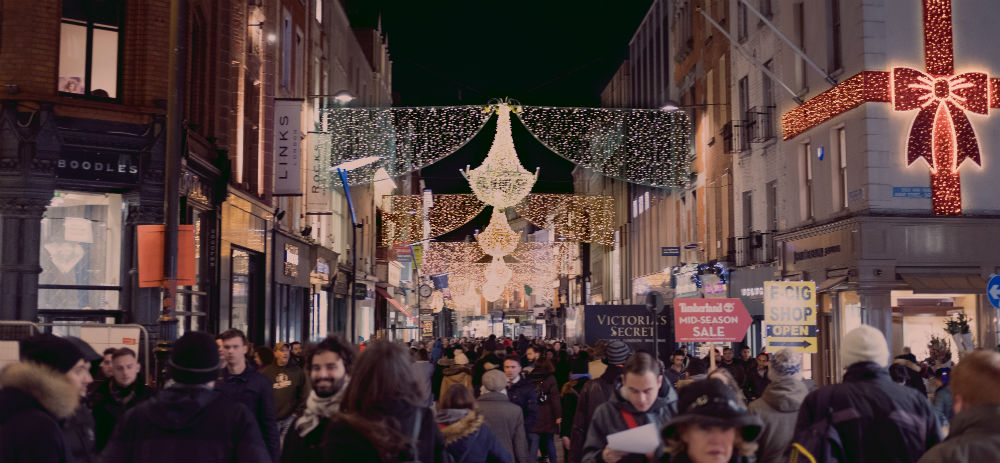 Now that you know the holidays and their dates, create a plan that lets you be ahead of the game. Your plan should include everything you need to get done; from putting up Christmas decor and hiring additional staff to help you on the busiest days, to ordering more stock and boosting employee morale.
To make it easier, we created a checklist to walk you through some of the items you should start ticking off before the rush begins.
❏ Decorate your shop to look holiday-ready - deck the halls with beautiful, festive decorations to make your business as warm and inviting as possible. Even a playlist of popular holiday songs is a way to get customers in the Christmas spirit.
❏ Generate holiday buzz on social media - it's not just your physical store that needs to be looking festive. Utilize your social media accounts by sharing holiday-themed content and ads that promote your products and special in-store promotions to your target audience.
❏ Stock up on products, items and sizes - have extras in your storage rooms, especially your best sellers and trending items. You don't want a customer to come for something specific and for you to have already run out.
Needless to say, forecasting can save you from overstocking. With stats from Google showing that "34% more shopping-related searches on Christmas Day than on Black Friday", it makes you think about what items are the best to stock up on, while also addressing the when in choosing the time you're the best stocking up at.
❏ Analyze foot traffic and sales data from past seasons - go back and check what products sold most in past seasons, which promotions worked best in terms of sales and bringing people in, and the weeks, days and hours you had the most customers.
Click here to discover how a people counting solution like Dor can help you make better business decisions based on your store's foot traffic data.
❏ Put clear, directional signage across your store - guide customers to promotions and to items you know will sell and to areas that are relevant to them (e.g. changing rooms, registers, and clearance). Tying the signage together with your overall holiday decor, in contrast to your day-to-day retailer look, is always a nice, festive touch.
Related: 15 In-Store Promotion Tactics to Increase Retail Sales
❏ Have plenty of gift boxes, gift wrap and gift cards on hand - with customers most likely to be purchasing a gift, be ready with a large supply of anything a customer may want to make the gift look like a gift. Also, it's best to have at least a few retail employees around who can help gift wrap at registers during peak hours.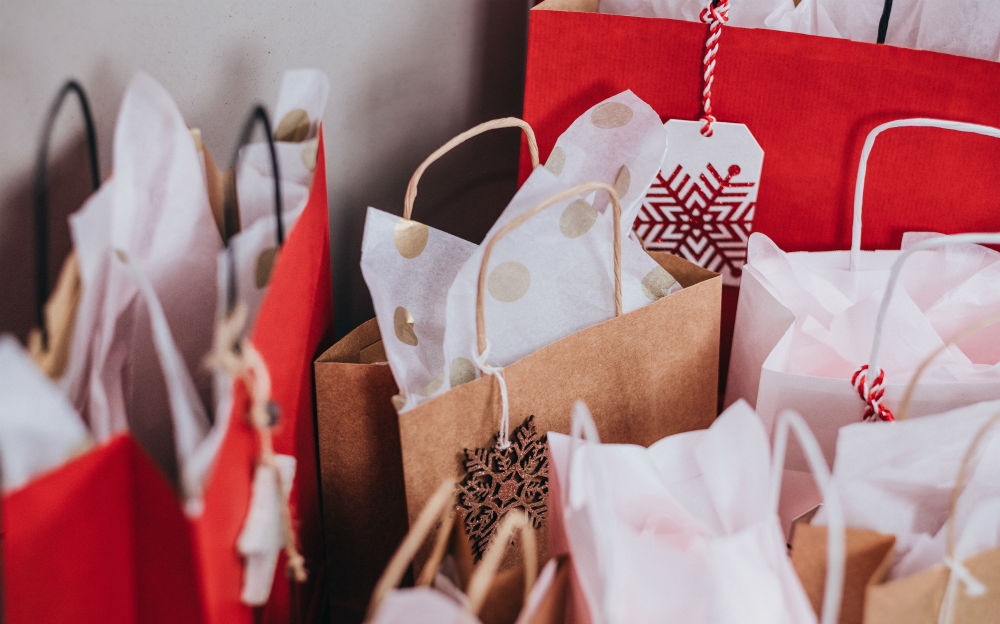 ❏ Hire more staff to help on your busiest days - stats show that 40% of all Christmas sales happen between December 15th - 24th. So, to avoid falling behind and to ensure your customers have a smooth shopping experience, hire more staff to help out during the rush.
❏ Make your store long-line free by opening more registers - the lines during retail's busiest time can be insanely long. Especially as customers may already be exhausted by the time they hit up your store, give them the gift of short lines by opening more registers.
Smaller shops can have pop-up (even card-only) registers and pay stations set up throughout the store to help customers in a rush.
❏ Educate and motivate your staff - remember that this is the time to sell. Therefore, you're dependent on your retail staff more than ever. Make sure your staff know what to expect - Black Friday can be insane and the rush before Christmas is critical for end-of-year sales.
Educate your staff on products, promotions and policies and motivate your staff to sell and give customers a happy shopping experience.
Related: 9 Practical Ideas to Improve Retail Employee Performance and Sales
❏ Have a clear return/exchange policy - as shoppers are most likely buying holiday gifts and your staff will find themselves providing gift receipts with most purchases, it's important to have a clear return and exchange policy.
Get ready by making sure your staff know when to bring it up with customers, and have the policies in writing ready to go near your registers.
It's also acceptable to change your return and exchange policies, especially for the holiday season. According to the NRF, some retailers make their policies more lenient during the holiday season, understanding that there can be some time passed between when the item was purchased and when it was gifted.
❏ Get your sales and promotions ready to go - according to the 2019 Deloitte holiday survey, "three quarters of consumers call price an important factor in their purchasing decisions.'' So it's as important as ever to make your customers feel like they're getting a great deal by offering discounts, limited time promotions, sales and more.
❏ Help shoppers find what they need by creating a gift guide - gift guides are not just for online shops any more. Give customers a list of products (or even just an idea) for what to buy for her, him, them, friends, family, pets, Secret Santa and more.
Don't forget to provide plenty of stocking stuffer ideas as well!
How a foot traffic counter can help your business this Holiday Season
For many retailers, so much of what's done year-round in terms of marketing and sales tactics is to first and foremost increase foot traffic.
And that is especially true during the holiday season when shopping is at its peak.
And as many retailers turn to technology to optimize how they run their business and increase sales, having a foot traffic counter has become a must. Besides the year-round benefits, a foot traffic counter can really come in handy during the holiday season to help retailers prepare and do their best.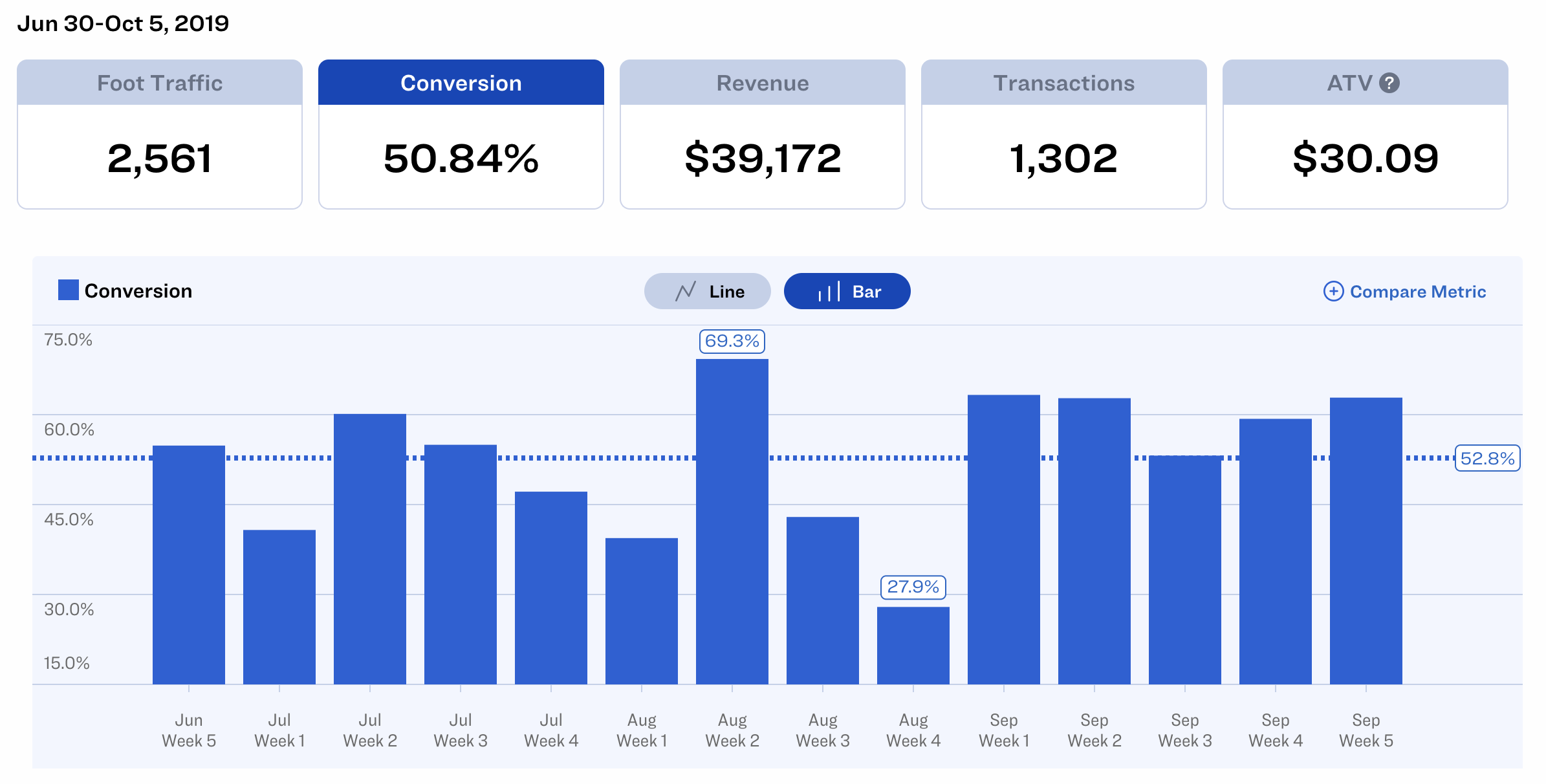 ➣ Optimizing staff scheduling
One of the biggest benefits of having a retail foot traffic counter is letting you see which days/hours are more crowded. Learn from the data and make sure you have people covering every inch of your store during the rush.
➣ Converting traffic into sales
A people counting solution can help you understand your foot traffic, giving you the insight you need to turn that traffic into sales by optimizing the way you work.
A people counting technology, like Dor, can be integrated with your POS device to see your conversion rates.
➣ Predicting busy hours
Those who use people counting solutions know - it's a great way to help retailers predict when their stores will be at their peak, so they can be prepared to sell, upsell and give customers a memorable experience.
And retail traffic counters can help you learn trends and predict foot traffic from the very start of the season - the data gathered and analyzed from Thanksgiving and Black Friday can help you predict when the Christmas shoppers will hit the shops.
For retailers looking to get ahead of the curve this holiday season, Dor's foot traffic counter can be installed in minutes and can help you start counting traffic instantly. Dor has no privacy concerns compared to people counting solutions using video recording technology.
Click here to discover how a people counting solution like Dor can help you make better business decisions based on your store's foot traffic data.
---
Hi there! If you liked this post, please feel free to share it on social media to help us reach out to more retailers like you. You can also leave a comment below and let us know if you have any questions!
---
Start counting your foot traffic now
Get data faster with the world's first thermal-sensing, battery-operated people counter
Get a Demo
Recommended Articles