With just about everyone stuck at home for the past year to combat a global crisis, retail sales might have been the last thing on most people's minds… But as life slowly returns to a new normal around the world, we're beginning to realize how much we've missed the simple joys in life—and shopping is one of them.
Absence certainly did make the heart grow fonder, and since people have missed the tactile experience of in-person shopping, small and mid-size businesses (SMB) now have an unprecedented opportunity to welcome customers back for a more personalized and sociable shopping experience than online could ever offer.
But before you greet shoppers with open arms, it's important to make sure your store is in tip-top shape to maximize your sales and give your customers the experience they deserve. With that in mind, here are a few checkout counter ideas to implement if you want to increase retail sales through impulse buys your customers can't refuse.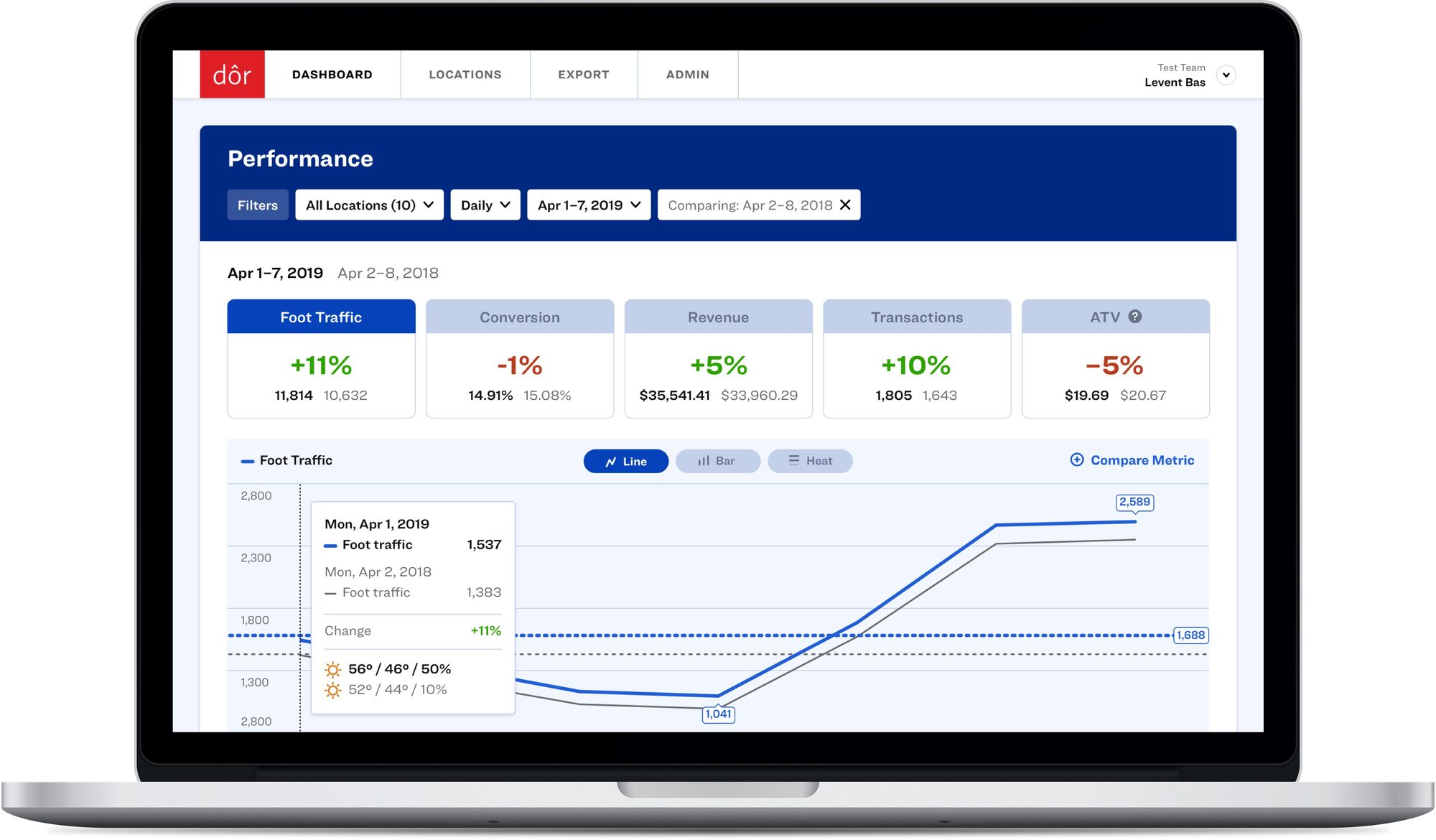 Integrate Dor to your POS and start seeing the full picture of your store's performance.
Click here to discover how a people counting solution like Dor can help you understand your sales and foot traffic data and how to utilize them to make more profitable business decisions.
1. Mind Your Customers' Health and Safety
Although more and more people are getting the COVID-19 vaccine each day, it's still a good idea to convey to your customers that you care about their health and safety.
One simple way you can do that is by incorporating physical barriers such as plexiglass around your checkout area. You can also display—and even sell—hand sanitizers near your point-of-sale (POS) system to encourage customers to use them.
Last but not least, if you have multiple cash registers in store, you can reserve one of them to form an express lane for customers who have 10 or fewer items, thus minimizing the time they spend waiting in line—and providing them with some much-needed peace of mind.
2. Make It Social Media-Friendly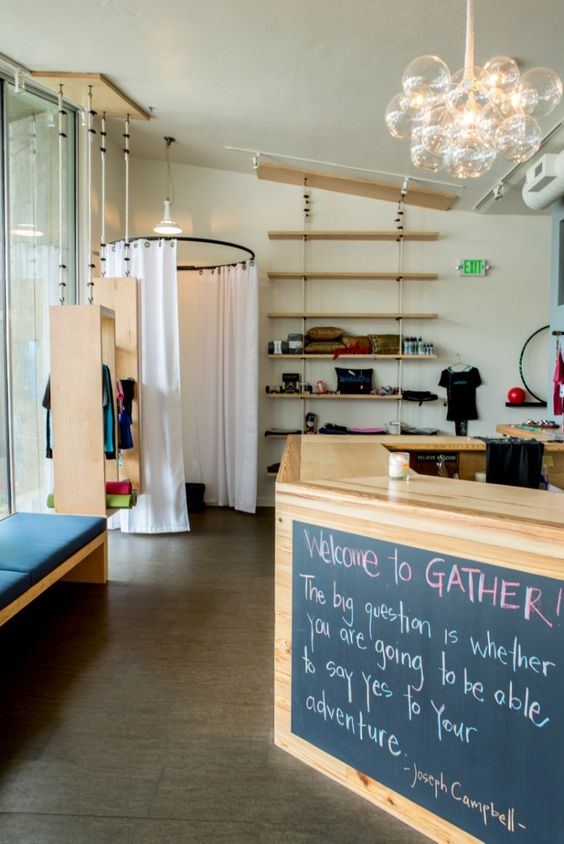 One way to ensure that shoppers stop and take a look at your checkout area is to display an enticing quote or artwork that can serve as a conversation-starter—and even better if you can incorporate your social media handles and hashtags.
With the right signage, you may even find that people are sharing snapshots of themselves at your checkout counter, thus earning your brand some free advertising on social media.
Related: 15 Social Media Marketing Tips for Retailers to Increase Sales
3. Appeal to Shoppers' Senses of Smell and Taste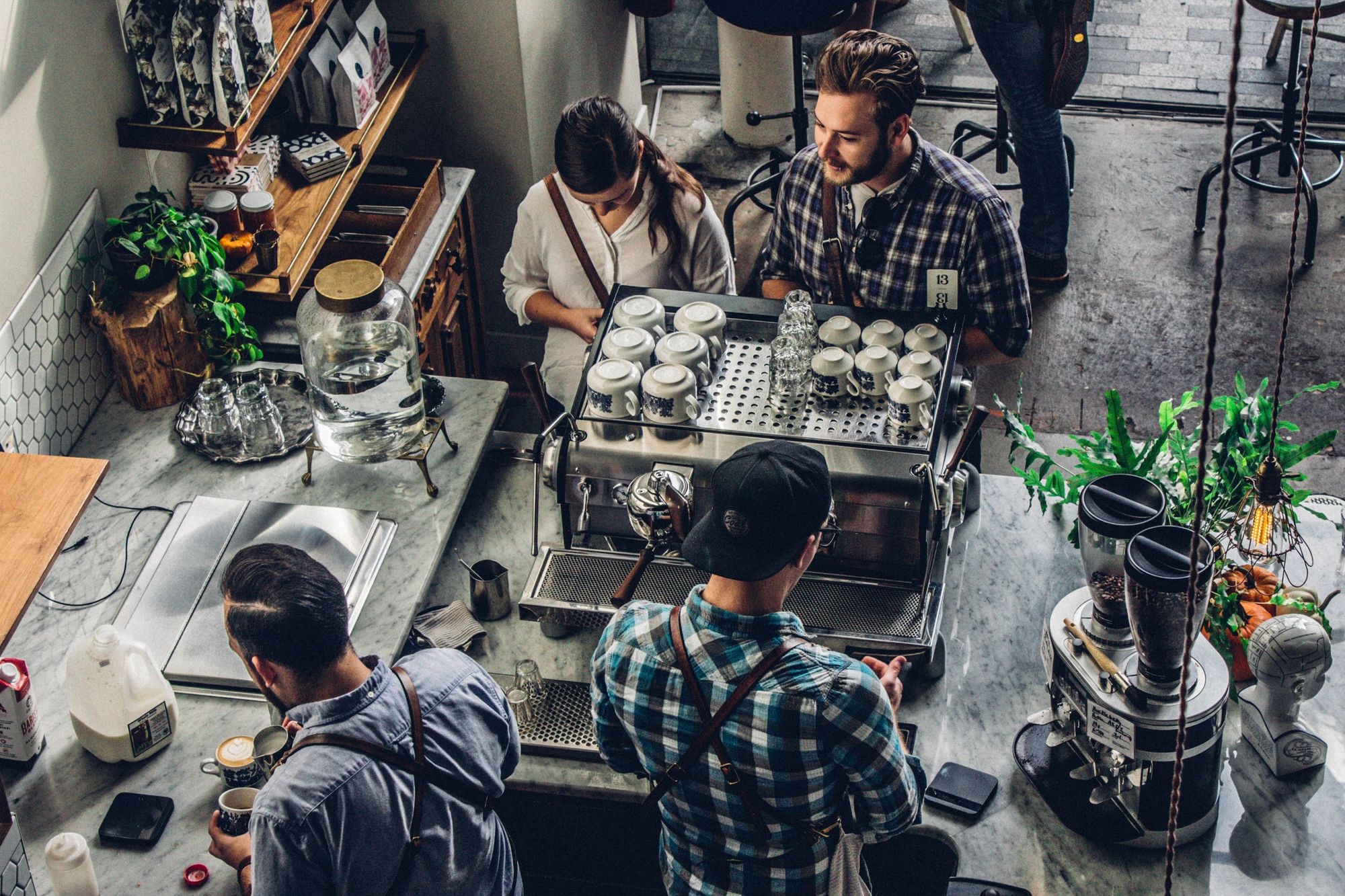 Another way to draw shoppers to make purchases at checkout is to entice them with appealing scents and tastes near the POS.
Depending on your brand and the overall concept of your store, you may consider adding a few options for grab-and-go snacks such as granola bars, nuts, and seeds, or chocolate and candy, alongside beverages to help shoppers quench their thirst.
Don't underestimate the power of scent, either—think candles, bars of soap, or other fragrant goods that your shoppers will love both in-store and at home.
4. Spring for Seasonal Treats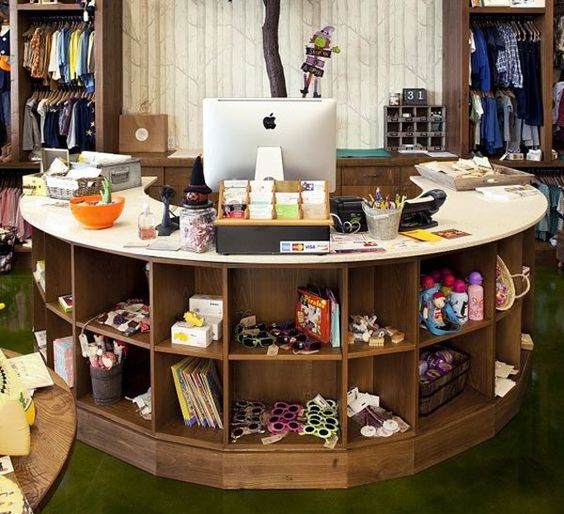 While we're on the subject of taste and scent, another great way of encouraging your customers to make an impulse purchase near checkout is to offer seasonal goodies they won't be able to resist!
Whether it's candy for Halloween, cookies for Christmas, or chocolate for Valentine's Day, keeping cheap-yet-tantalizing treats by the checkout is a failsafe method to awaken shoppers' sweet tooth—and their wallets.
And while they're already in a cheery mood, they just might want to buy a few more seasonal items to top off their shopping spree, so it's a good idea to get creative and include other seasonal non-food items near your checkout, as well.
5. Consider Investing in a TV for Your Back Wall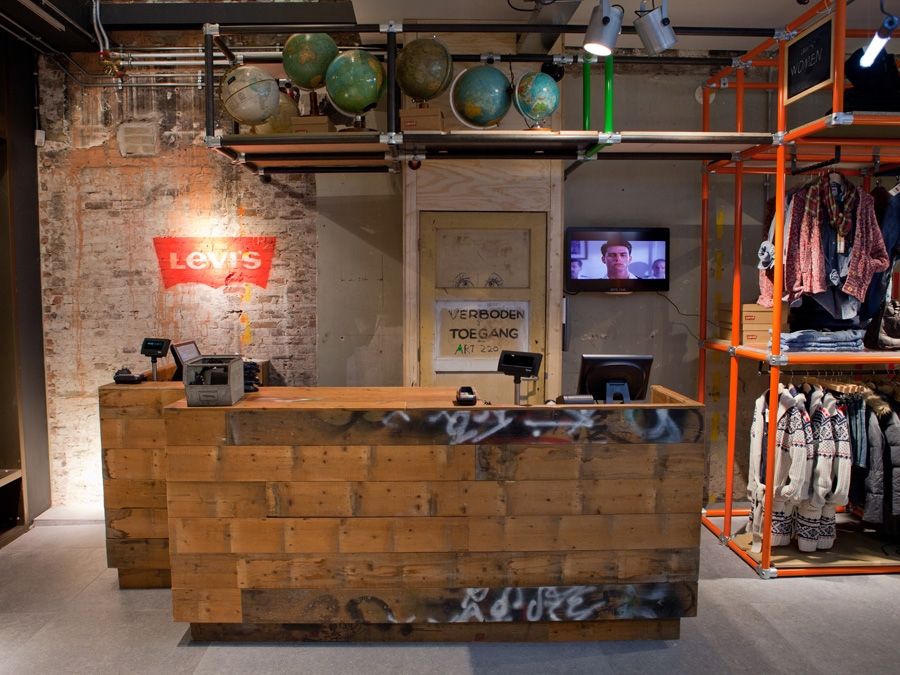 Just as the space in front of your cash register or POS is important, so is the wall behind it.
This area can be used in a myriad of ways to draw customers' eyes upward—think witty quotes, captivating photography, or illuminated signs—but if you want to get the most bang for your buck, a TV might be the best option for you.
Depending on the type of store you run, you may want to showcase items from your catalog or display more lifestyle-oriented images on the screen to give your customers one last chance to make an impulse buy.
6. Use Your Checkout Area to Upsell and Cross-Sell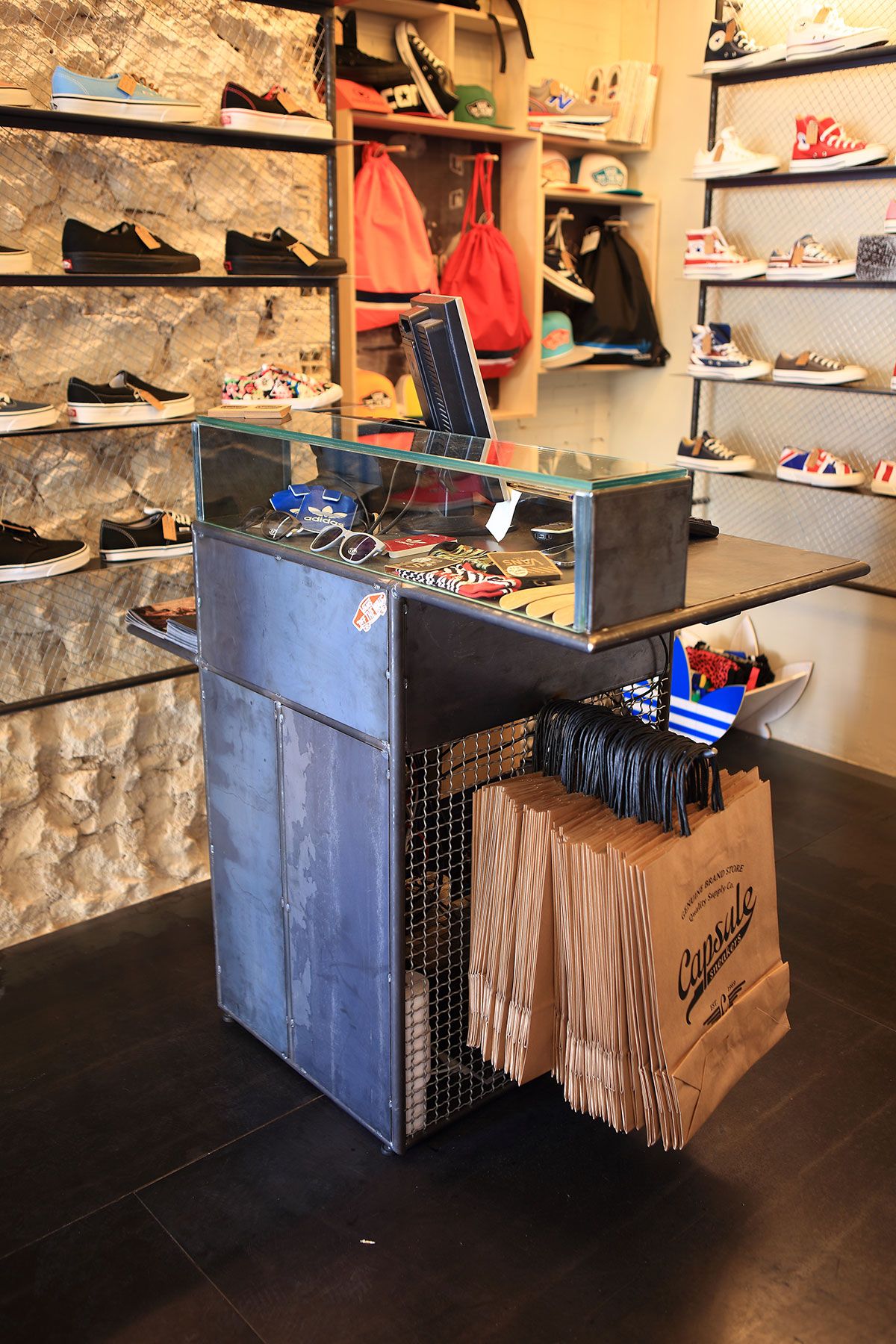 To make the most of your checkout area, you'll probably want to go beyond offering only gift cards for purchase near the POS.
An excellent way to utilize this area is to use it for upselling (selling customers a more expensive version of the item they came to buy) and cross-selling (selling customers items related to their purchase). While the feasibility of upselling near the checkout counter likely depends on the type of store you run—as shops specializing in larger items may find it cumbersome to place such items near checkout—cross-selling can be a good option for any type of store.
One good way to do this is to think like a customer, then get creative with your inventory of compact products worthy of checkout counter space—think bundles of items (like wireless headphones paired with a wireless charger) or small accessories that tend to go with shoppers' purchases (cufflinks to go with dress shirts, for instance, or socks to go with pants).
Related: 12 Real-Life Tips for Successful Retail Upselling and Cross-selling
7. Train Your Employees to Always Be on The Lookout for Opportunities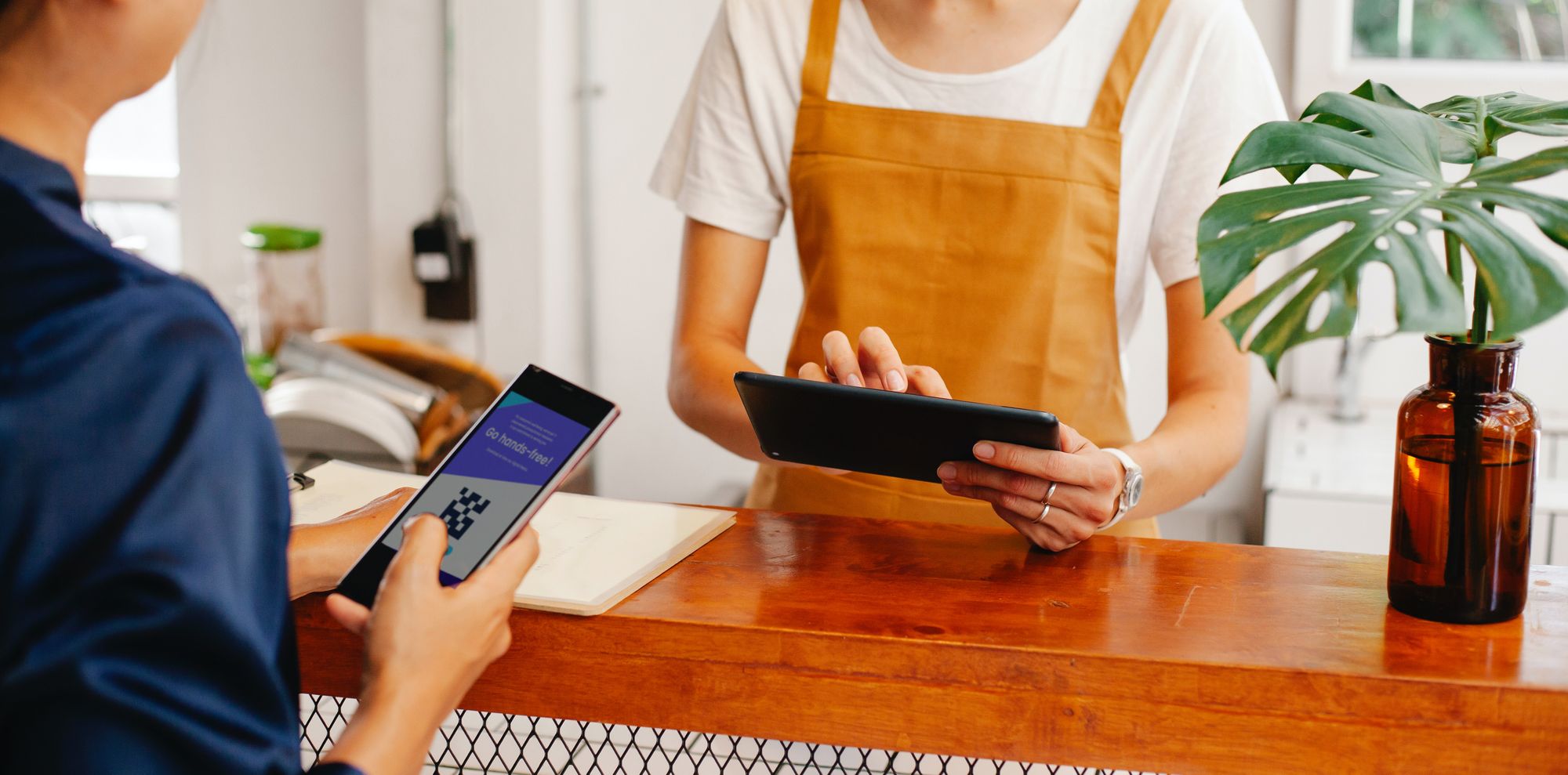 Building on the point above, one of the most valuable assets you have near your checkout counter to engage in retail upsell and retail cross-sell isn't even a thing—it's your employees themselves.
One of the best investments you can make in your business is to train your employees to always be on the lookout for opportunities to upsell, cross-sell, or even entice customers to buy things they hadn't considered! A friendly face and helpful demeanor by the cash register can go a long way in ensuring not only that the customers spend more, but also that they leave your store contented—and happy to return in the future.
8. Don't Discount The Kid Factor

As a brick-and-mortar store, impulse purchases are one of your greatest advantages to get customers to spend more on their shopping trip—and nowhere is this truer than in the case of kids.
If you tend to get a lot of foot traffic from customers with kids, you may want to invest in a few whimsical, small, and affordable items that will draw their attention near checkout. By keeping things like brightly colored toys or sweets at kids' eye level, you'll be able to draw their attention directly to the irresistible goodies before them.
9. Go Green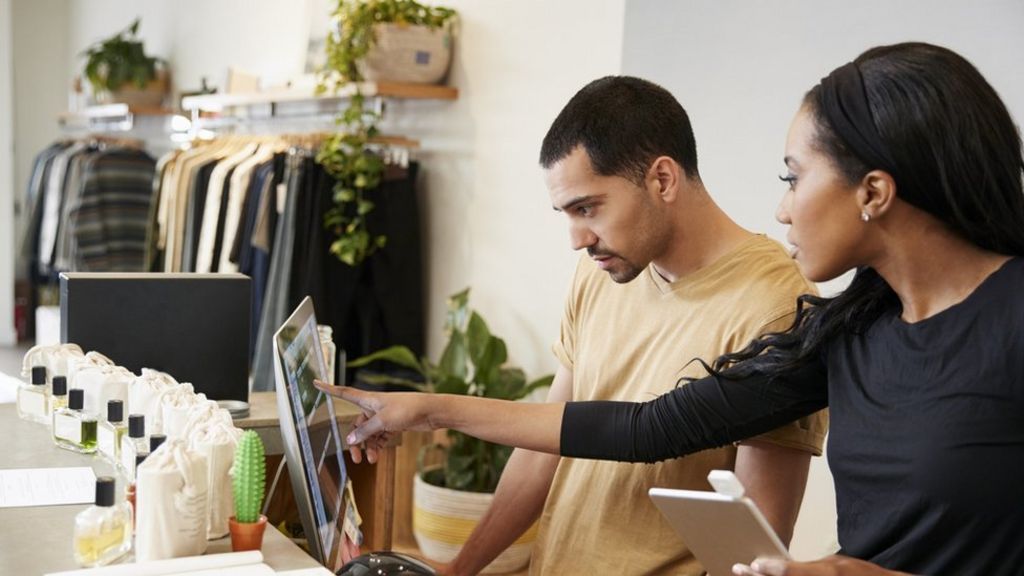 It's no secret that most people associate plants with positive feelings, so why not keep them near your POS?
Sturdier plants such as succulents are a great option for the checkout area, as they are relatively low maintenance and pleasing to behold. Plus, shoppers who have a green thumb just might want to strike up a conversation about them at checkout—giving your employee an opportunity to charm the customer (and maybe even make a last-minute sale).
10. Make Sure The Checkout Area is Well-Lit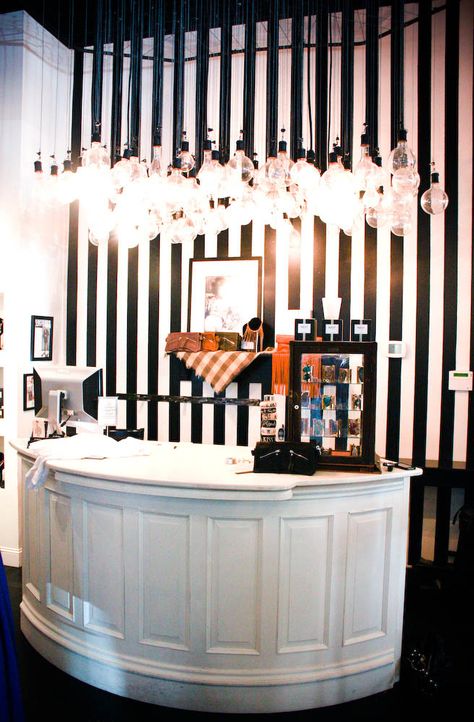 Proper lighting is crucial throughout the store, and the checkout area is no different.
Not only will a well-lit space make the POS a brighter, more appealing area, but it will also serve to illuminate those impulse purchases you won't want your customers to miss.
11. Don't Overcrowd The Space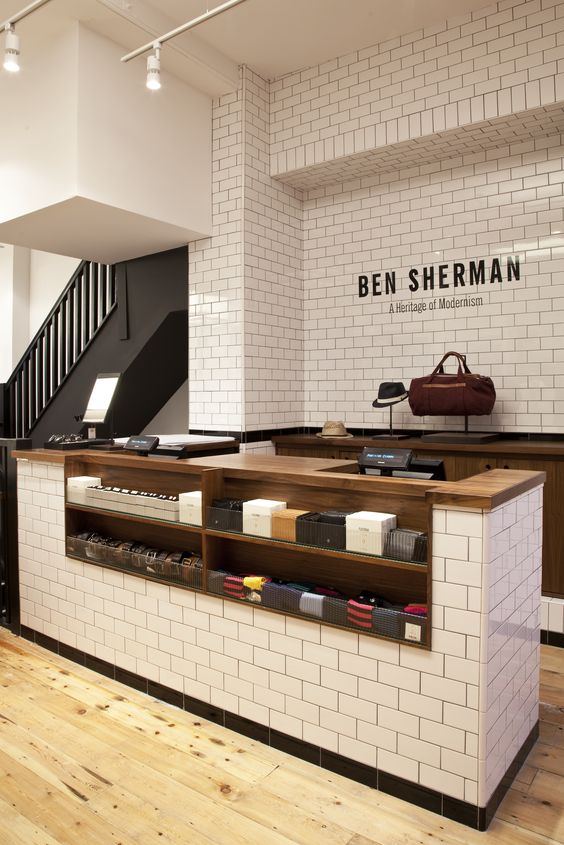 Although it's a good idea to offer enough impulse buy options for a wide variety of customers, it's also important not to overwhelm them with cluttered checkout area.
A good rule of thumb is to combine treats, bundles, or any other items near your checkout in groups of three.
12. Incorporate Your Brand's Story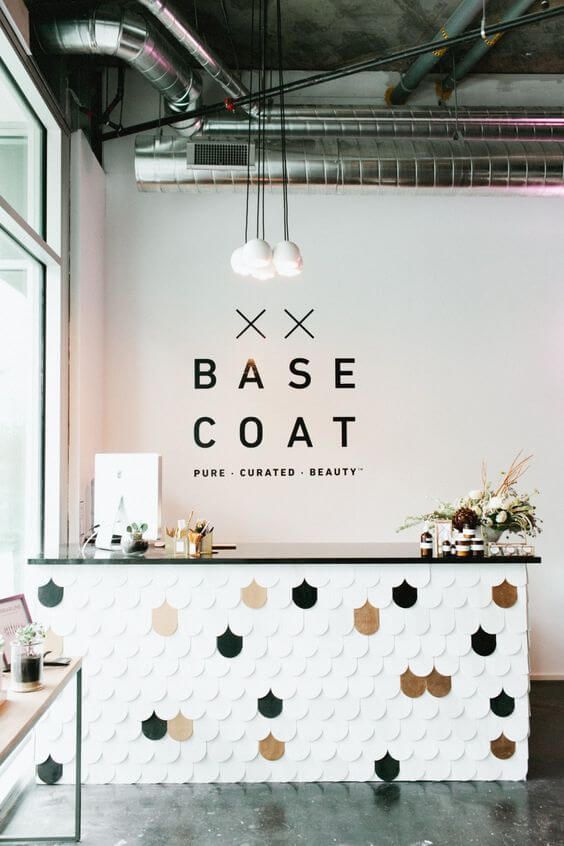 People love to form a personal connection with the brands where they shop, so if your store has a charming story behind it, why not share it with your customers?
Whether it's a quote that tells your story or photographs of the shop's founders or newspaper and magazine clippings from the store's early days, story-focused elements are a great hook for shoppers to want to know more about your store.
With the right personality, you can even parlay the boss's fame into last-minute sales by incorporating items near the checkout such as "founder's favorites" or "owner's picks."
13. Don't Ignore The Data

Last but certainly not least is the importance of data in maximizing sales from the area around your checkout.
Whether you apply a few or all of the tips so far, after a while, you will have some POS data on which impulse purchases sell the most, and when. You can use that data to regularly improve your checkout counter space: by determining what sells, you can ensure that you offer more of that to your shoppers.
One great way to analyze how well your checkout counter ideas are working is to use data such as customer conversion rates, which is only possible if you know how much foot traffic your store gets.
With Dor, you can easily integrate foot traffic data into your POS to analyze conversion rates and other store data accurately and reliably.
---
Hi there! If you liked this post, please feel free to share it on social media to help us reach out to more retailers like you. You can also leave a comment below and let us know if you have any questions!
---
Start counting your foot traffic now
Get data faster with the world's first thermal-sensing, battery-operated people counter
Get a Demo
Recommended Articles