Consumers are savvier than ever before, and they don't want to take risks when purchasing higher-priced items.
What's more, they now have the internet at their fingertips, allowing them to compare prices across both physical and online stores to secure the best deal. For brick-and-mortar retailers, the consumer trend called "showrooming" can often result in lost revenue… But it doesn't have to.
Read on to find out more about showrooming and how physical stores can use this trend to their advantage.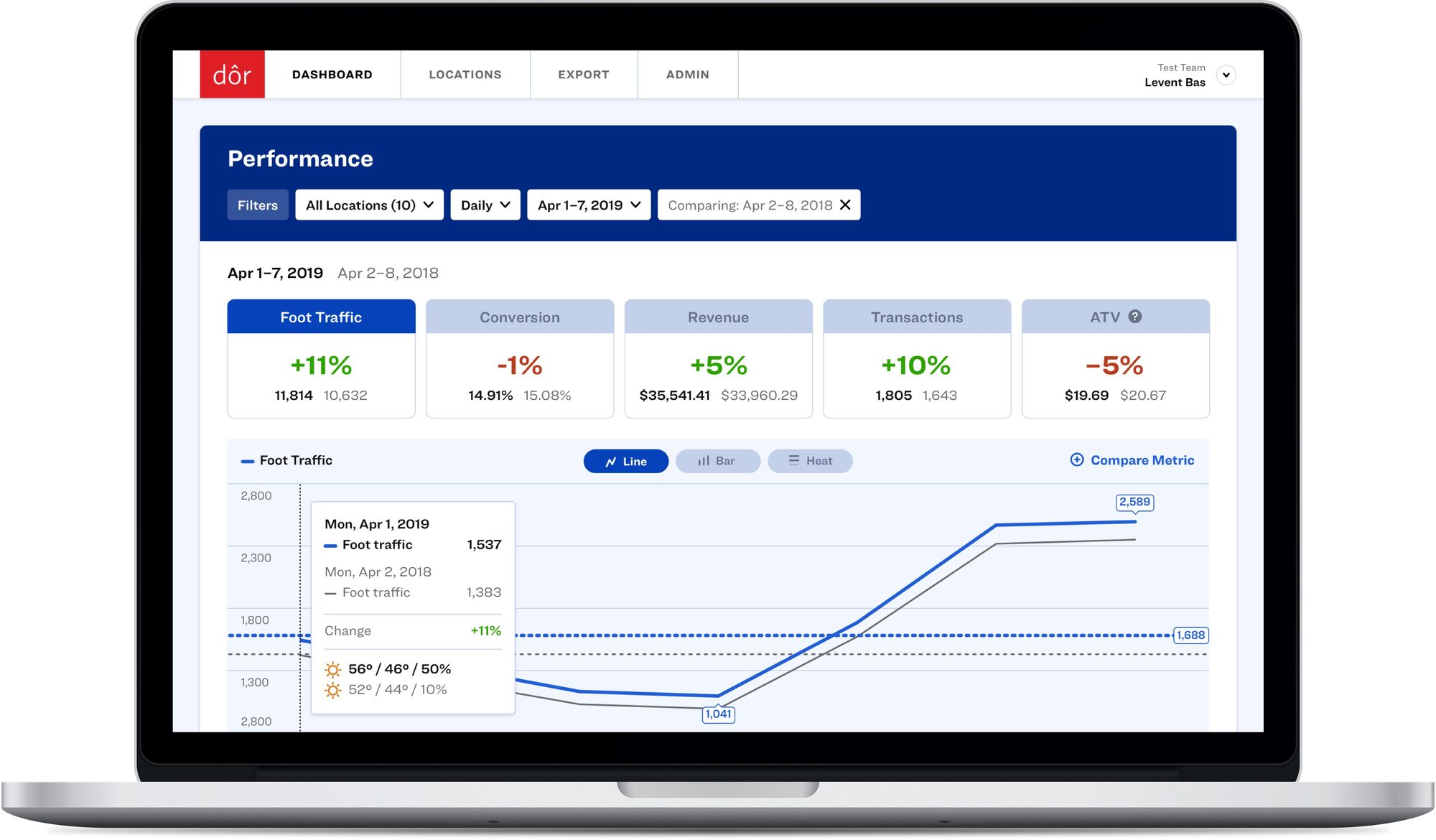 Did you know that a 1% increase in your store's conversion rate can mean a 10% increase in revenue?
Click here to discover how Dor can help you understand your foot traffic data and make more profitable business decisions.
Ready to purchase? Complete your purchase in just minutes!
What's showrooming in retail?

Showrooming is the practice whereby consumers visit a physical store to view or test out products before ultimately purchasing those products online—often at a discounted price.
Showrooming has traditionally been favored by both retailers and consumers of big-ticket items such as automobiles, household appliances, and electronics.
Furniture is yet another category of products that are often displayed in showrooms, with mattress stores being one of the most prominent examples.
Today, showrooming has expanded to include various retail categories from apparel to cosmetics, regardless of the price point of said products. In fact, according to a 2018 study conducted by UK-based e-commerce agency PushOn, "70% of consumers have seen a product in-store and then made the final purchase online."
What are the reasons for the "showrooming" trend?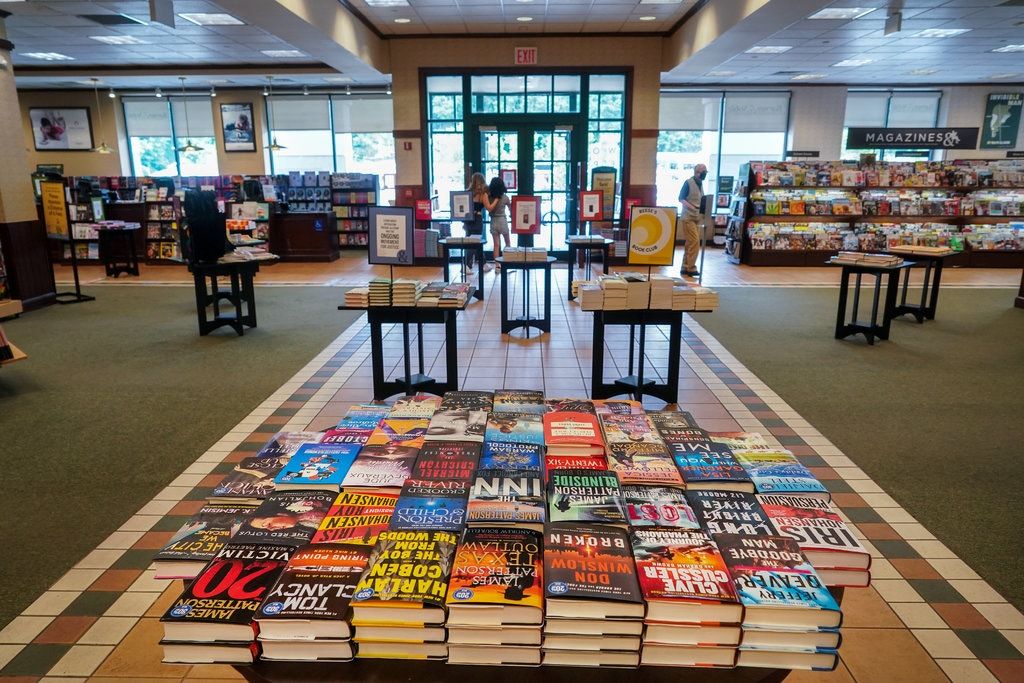 Lower prices online
Online retailers have fewer overhead costs than brick-and-mortar stores, which have to consider in-store rent, staffing, utilities, etc. when determining price points for their products.
This, in turn, allows e-commerce retailers to offer lower prices than their physical counterparts. Barnes & Noble is one brand whose Help Center explicitly states that its online and in-store prices may differ.

Ability to read customer reviews
Another benefit of purchasing (or even just browsing) online is the ability to read reviews by fellow customers who bought the product you're eyeing.
In fact, according to the Local Consumer Review Survey 2020 by SEO and local marketing platform BrightLocal, "87% of consumers read online reviews for local businesses in 2020," reflecting an increase from 81% in 2019.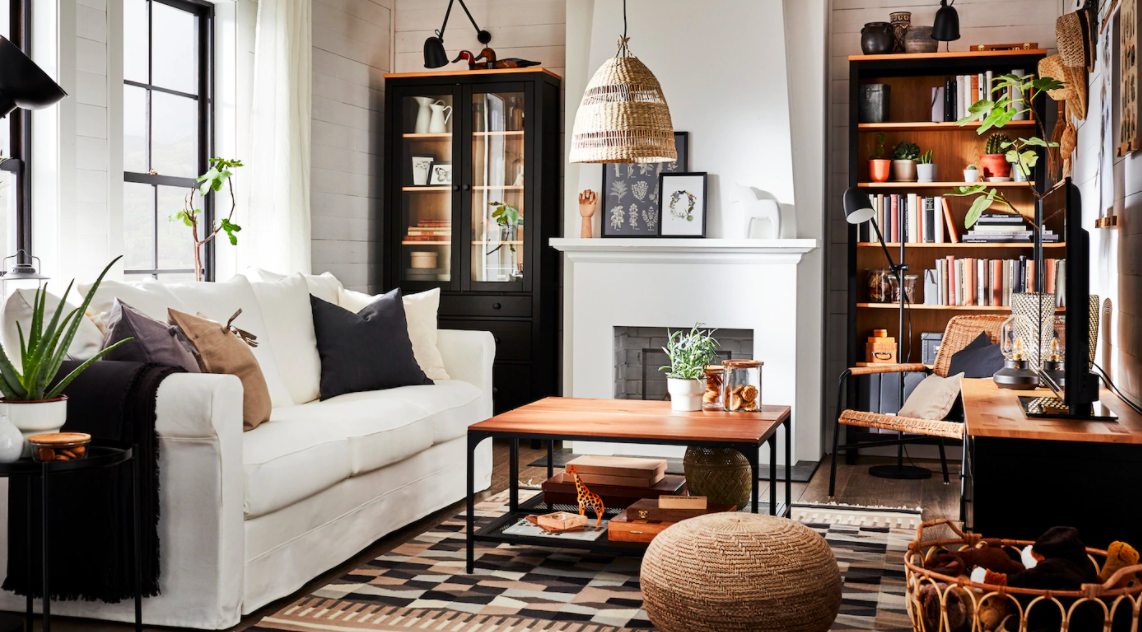 Visualizing products in context
For consumers who are interested in purchasing a specific item but who have trouble imagining how that item will work in their space, showrooming can be a godsend.
Consider the international home goods giant IKEA, whose stores include numerous vignettes—or targeted displays featuring a group of select products from the store's inventory—to help shoppers picture how a certain couch will work with, say, an area rug or a coffee table.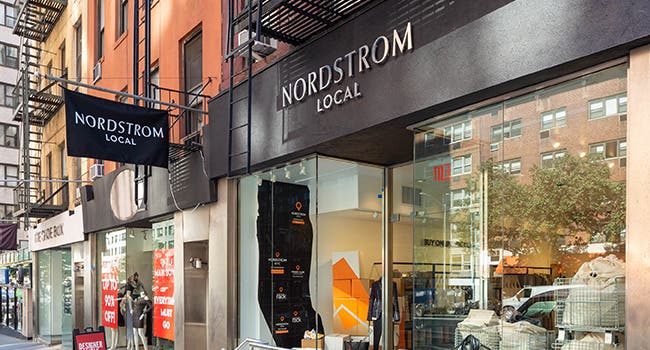 A more personalized shopping experience
Retailers that choose to open showrooms can utilize the space where they would normally keep inventory to offer unique, bespoke services to their customers.
For instance, the luxury retail chain Nordstrom has seven Nordstrom Local showrooms in New York and California which offer online pickup and returns—but that is not all. Customers can also get express alterations on their clothes, have their purchases gift-wrapped, receive free styling help, drop off gently used clothing for donation to local charities, and even get their nails done at certain locations.
How can retailers take advantage of showrooming?

Any retailer worth his or her salt knows that it's best to "close the deal" with a customer while you already have him or her in your store. In other words, it's a great idea to use showrooming to your advantage to boost in-store conversion rate. Here are several ways you can go about this:
Free shipping & delivery

One of the easiest ways to persuade customers to buy from your store instead of going online is to make them a deal they can't beat—and offering free shipping & delivery might just be the perfect bargain to convince buyers to eschew the web and place their order in-store, instead.
For example, American retailer Ferguson Bath, Kitchen & Lighting Galleries' Ferguson Showrooms offer free delivery for faucet, lighting, hardware, and accessory orders over $99.
Price-matching policies

In the past, online merchants like eBay and Amazon have come under scrutiny for encouraging consumers to visit brick-and-mortar stores and check the prices, then price-matching the items found in those stores—which ultimately puts physical stores at a disadvantage, as online retailers would ultimately reap the revenues from these purchases.
To combat this trend, some brick-and-mortar retailers have started to price-match their competitors. For example, Home Depot's policy is to offer a Low Price Guarantee whereby customers who find an identical item in stock at another retailer can get Home Depot to match the price of the item(s) plus any shipping costs.
Exclusive in-store offers & rewards

Another way to keep customers from going online to make purchases is to offer them exclusive in-store discounts—and the good news is that you can use your customers' online price-matching habit to your advantage.
Electronics giant Best Buy is one of many brands that partner with the shopping app Shopkick, which offers discounts for both online and in-store purchases.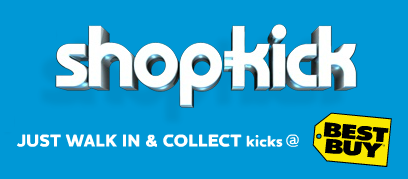 Elevating the in-store experience through design

When it comes to keeping customers engaged with your physical store, a well-envisioned store layout is your best ally. The floor plan should guide the customers on a journey through the showroom, enabling them to see different products or product groups as they navigate the space.
For inspiration, check out Italian furniture brand Boffi De Padova's brand-new showroom in Chelsea, London—the sleek interiors and cohesive atmosphere go a long way in keeping shoppers engrossed in the showroom, rather than seeking online deals.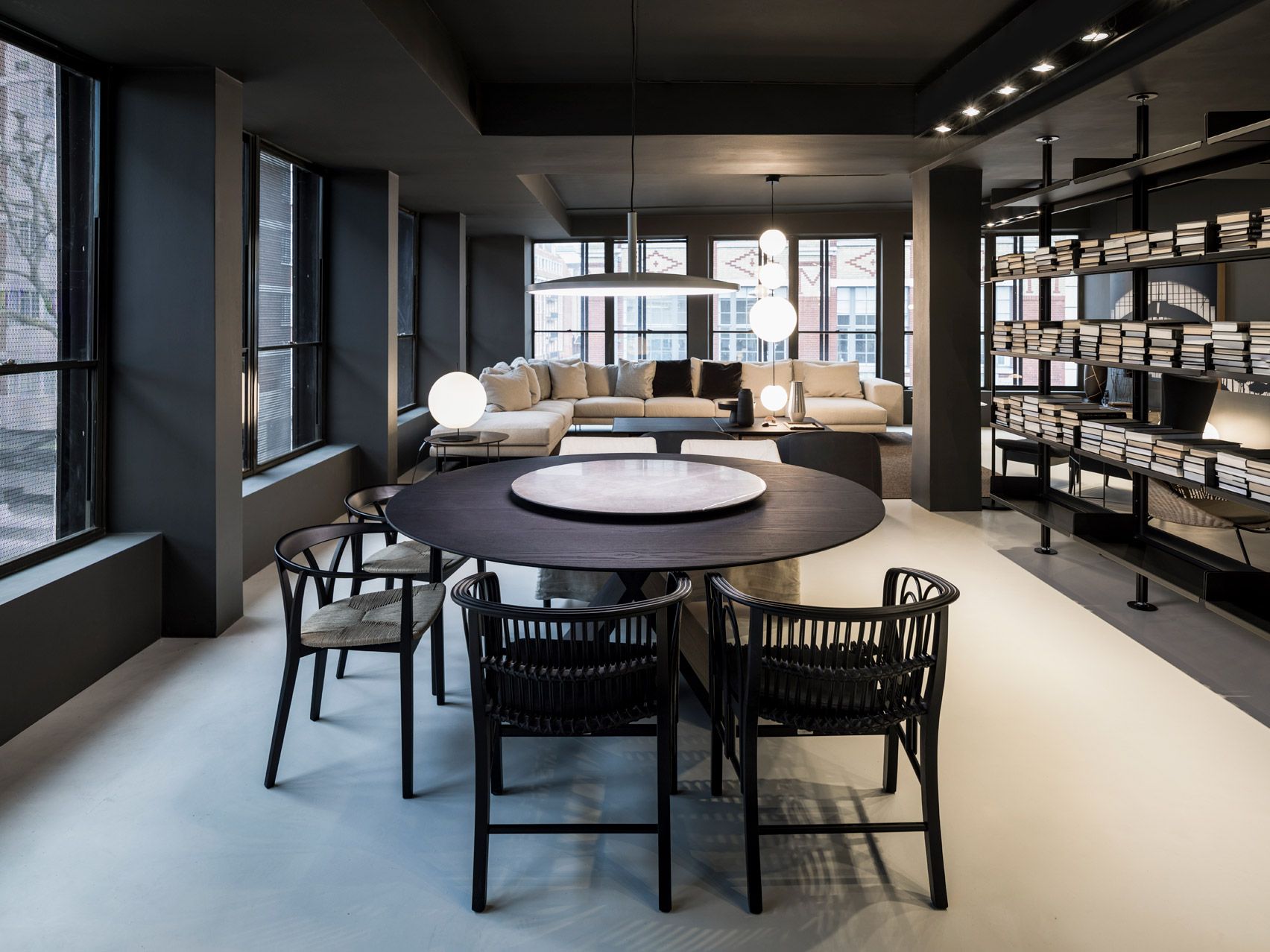 Top-notch sales staff (pre-sale)

We've said it before, and we'll say it again: As a brick-and-mortar shop, your best asset is your staff. Online reviews are great, but customers may have a specific question that isn't answered via technical specs or reviews by fellow customers—and that's where your sales staff comes in.
Retailers who train their staff well and exceed customer expectations not only get to keep the customers shopping in-store, but they also have a greater chance of securing said shoppers as repeat customers.
Superb customer support (post-sales)

Acquiring customers is only half the battle—retaining them is where brick-and-mortar stores can truly flex their advantage over e-commerce outlets. By offering excellent customer support after making the sale, retailers can turn one-time shoppers into lifelong customers and even brand ambassadors.
A great way to avoid losing customers to online retailers is to compete on post-sales support by offering extended warranties on products sold.
Related: 14 Real-Life Examples of Amazing Customer Service in Retail
Testing new products or services

Retailers who truly want to use the showrooming trend to their advantage can utilize their physical locations as a launchpad for new products or services they intend to offer.
Introducing new products and services in-store gives retailers a chance to analyze sales and receive feedback before making said products and services available to the masses online.
---
Hi there! If you liked this post, please feel free to share it on social media to help us reach out to more retailers like you. You can also leave a comment below and let us know if you have any questions!
---
Start counting your foot traffic now
Get data faster with the world's first thermal-sensing, battery-operated people counter
Get a Demo
Recommended Articles