For retailers looking to increase sales, there are various tried-and-true methods available. Two of these methods, upselling and cross-selling, are some of the easiest to implement, as they don't require any additional tools on the retailer's part.
However, just because they're easy to implement doesn't make upselling and cross-selling straightforward methods. Below, we've listed some of the best practices to help you increase sales while offering top-notch service to your customers.
What do upsell and cross-sell mean in retail?
Upselling is the practice of getting customers to purchase a higher-priced version of the item they originally came in to buy.
For instance, if a customer walks into a store with the intention of buying a $50 coat but the sales rep convinces him or her to shell out for the $250 coat instead, that would be upselling.
Cross-selling, on the other hand, is the practice of getting customers to buy one or several items related to their original purchase.
To revisit our earlier example, a sales rep suggesting the customer buy a button-down shirt or a pair of pants to go with his or her newly purchased coat would be an example of cross-selling.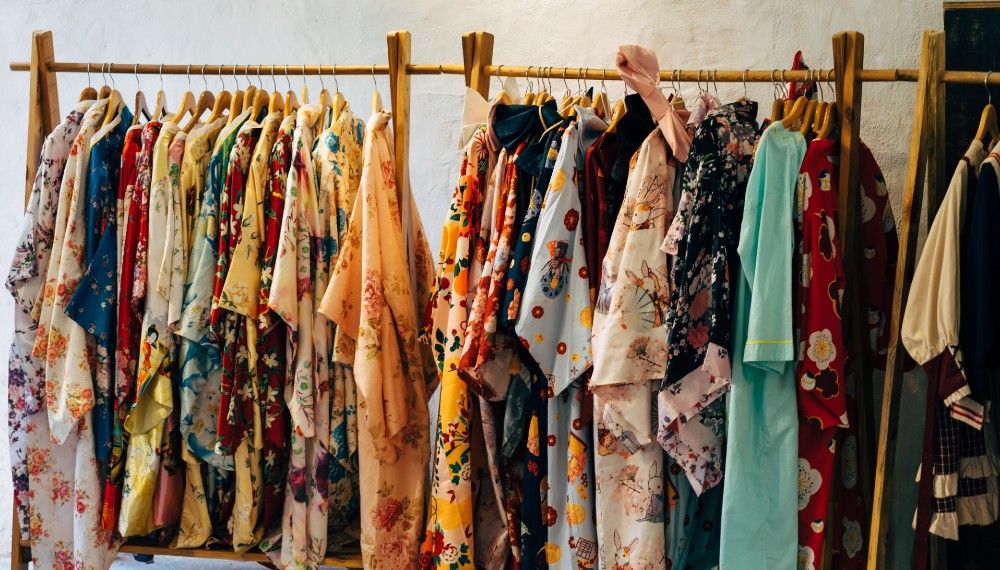 What is the "Rule of Three" in retail upselling and cross-selling?
Just as you don't want to let your customers walk out of your store with a single-item purchase, you also don't want to bombard them with options when making your cross-selling or upselling pitch…
And that's where the "Rule of Three" comes in.
The "Rule of Three" is the practice of showing customers three items during the upselling stage:
The one they asked for, which is your "baseline" item
An alternative version of the item that's a little pricier
And, finally, a "dream" version of the item that's likely out of your customers' budget.
Here, your objective is to get the customer to pick the highest-priced item, though the mid-range option would also be an upsell compared to the item the customers originally requested.
The "Rule of Three" can also be used when cross-selling: Ensure that your customers try or take a closer look at three items to go along with their requested item. In this case, the additional items you suggest may or may not be directly related to the original product the customer had in mind.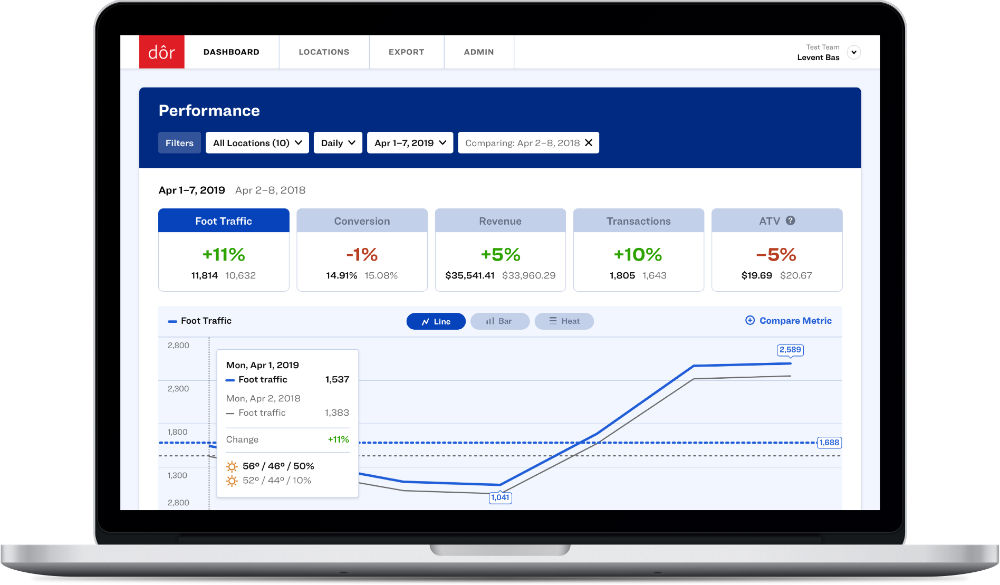 Click here to discover how a people counting solution like Dor can help you see your customers' foot traffic data and how to make them happy and returning customers.
12 real-life tactics for successful upsell and cross-sell in retail
1. Set realistic goals
Before you start cross-selling or upselling to your customers, the first thing you must do is set sales goals for your team. But before you can do that, you have to know how your store currently performs, with one of the best indicators being your average transaction value (ATV), or the amount customers spend on average per transaction at your store. Once you determine your ATV, you can begin to set realistic sales goals for your team to increase that amount via cross-selling and upselling efforts.
It's also worth keeping in mind that it's easier to upsell than to cross-sell. After all, a customer who is already in the market for an item may be persuaded to pay more for that item, but it's harder to convince someone looking for a specific item to purchase auxiliary products alongside it.
2. Ask questions
Once you know your sales goals, the first and most important thing to do for a successful cross-sell or upsell is to get to know your customers. By asking questions like how and when they're planning to use the item they asked for, you can get customers to open up about their lifestyle, which will help you make on-target recommendations.
Whether you're upselling or cross-selling, it's important to communicate to the customer what additional value they will receive by following your advice. The best way to tailor your spiel to the customer is to answer the question "How will this benefit me?" before he or she even asks the question.
3. Get visual
As capable of abstract thought as humans are, at the end of the day, we're visual creatures: We want to see and touch the world around us in order to form an opinion. So, if you're trying to entice customers to see the value in your cross-selling or upselling proposition, you may want to simply show them the goods.
If you're cross-selling, show the additional items you want the customer to purchase alongside the requested item. If you're upselling, you can show both the requested item and the upsell item side-by-side, using the original item the customer intended to buy as a reference point to illustrate how the upsell item is superior.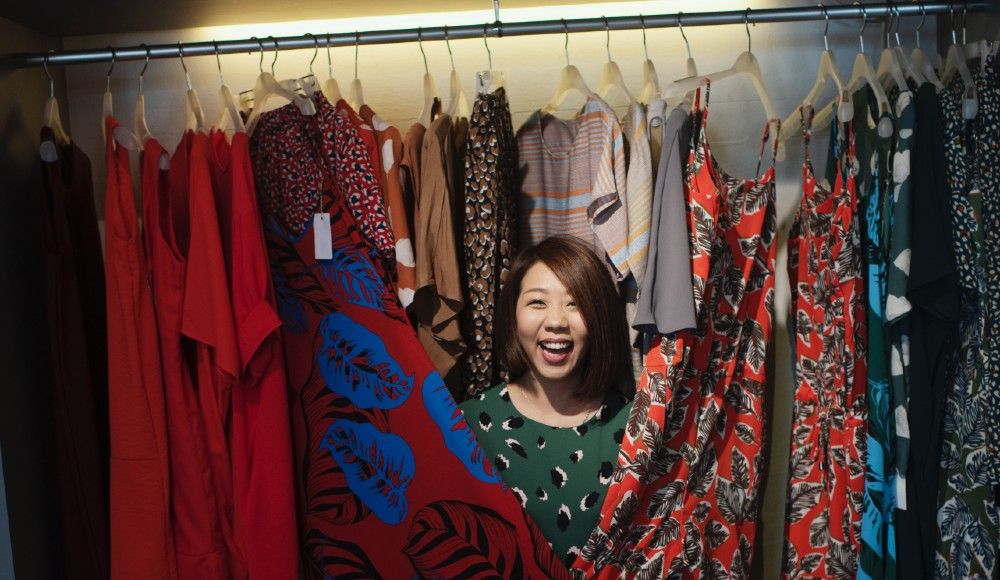 4. Recommend your most popular items
Another tactic for cross-selling is to recommend the most popular items from your store.
Here, you can take a cue from e-commerce stores like Amazon, which mastered digital cross-selling through website features like the "Customers Who Bought This Item Also Bought" section.
For brick-and-mortar stores, this technique comes in handy in situations where there is no auxiliary item or related item for the one the customer requested. The best time to make this cross-selling effort is after the customer has already expressed intention to buy the original item, as you don't want to distract or confuse the customer at the decision-making stage.
5. Highlight your upsells
A smart way to use shopping trends to your advantage is to create a "featured" wall where you showcase your upsell items. The idea here is to determine which products customers are currently searching for the most, then pick your best items in that category and give them a space of their own.
For instance, if you find that a lot of customers are coming in to buy coats, you can do a featured wall where you have your upsell coats, which will draw the eye of shoppers and make these items feel "special" to them.
This technique is ideal for clothing stores, but it can be used for other types of retailers such as electronics shops, as well.
6. Bundle your products
Another way to help eliminate decision fatigue in your customers is to bundle your products, which means offering related items as a set. You'll find bundled products and services at a wide variety of retailers, from three-pair sock sets to package offers that combine TV, internet, and phone subscriptions.
Related: 7 Proven and Working Ways to Increase Profit Margins in Retail
One reason this technique is so popular among retailers is because it allows you to cross-sell without pandering to your customers—in most instances, you won't have to do much other than visibly marking the bundle as a "deal."
These perceived deals, plus the convenience of having a preselected set, can go a long way toward convincing customers to buy the bundle instead of one or two items separately.
7. Respect your customers' budget
As effective as upselling and cross-selling are in generating higher revenue from the customers who are already in your store, there will be instances where it's inappropriate to try either.
If a customer makes it clear to you that he or she is on a budget and cannot afford additional buys or a pricier version of the requested item, the best thing to do is respect your customer's wishes and refrain from insisting.
Even in cases where the customer doesn't appear to be on a tight budget, it's still wise to keep the starting price—the price of the requested item—in mind.
When cross-selling, the items you suggest should be cheaper than the original item. When upselling, some experts suggest that the recommended item should not exceed the price of the original item by more than 25%.
That means if a customer comes into your store looking for a $50 pair of sneakers, the price of your upsell sneakers shouldn't exceed $62.50 (since 50 x 0.25 = 12.5 and 50 + 12.5 = 62.50).
8. Show customers your appreciation
As skilled as your sales reps might be at cross-selling or upselling to your customers, why not sweeten the deal with additional benefits? By providing an incentive for your customers to spend more at your store, you can boost your cross-selling and upselling efforts and ultimately increase your ATV.
Related: 14 Real-Life Examples of Amazing Customer Service in Retail
One way to incentivize your customers to buy the upsell is to reward them with a small perk—like a tester of a coveted product—when they spend a certain amount at your store.
When cross-selling, you can give a discount on the additional item, like offering a $15 t-shirt for $10. If you have a rewards program, you can also try techniques like giving your customers double points on their purchases.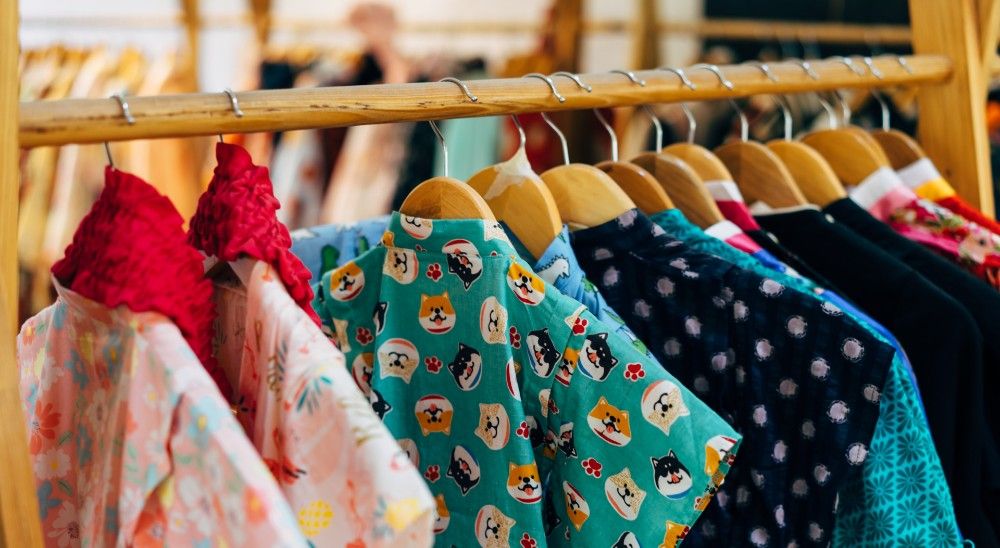 9. Use the POS area to your advantage
Easily forgotten, afterthought items make great opportunities for cross-selling, so why not place these items close to your point of sale (POS) system?
Here, you can draw inspiration from supermarkets, where impulse purchases are often featured in the checkout aisle.
Whether you're a large retailer with dedicated checkout aisles or a boutique with a lone cash register, you can pick small items with low profit margins to test as your POS merchandise. By monitoring which products sell the most over a period of time, you can refine your product selection to ensure that customers are drawn to what you're offering.
10. Host in-store events
Another way to get customers interested in products throughout your store is to host in-store events such as free demonstrations or tutorials. These types of events give shoppers a chance to interact with your merchandise, which increases the likelihood that you can sell to them.
Related: 40 Ideas to Boost Retail Foot Traffic and Increase Sales
One example of this is cosmetics stores such as Sephora, where customers can often participate in free makeup or skincare tutorials. This gives sales reps the opportunity to introduce numerous products to the customer, thus increasing the likelihood of an upsell or cross-sell.
11. Use round numbers to make the sale
Most retailers use psychological pricing, which suggests that customers intuitively view prices ending with an odd number such as 5 or 9 as cheaper than ones ending in an even number.
And although this approach may work well on written price tags, the reality is that we think in round numbers, not ones ending with 9.
Related: 12 Successful Retail Pricing Strategies Every Retailer Should Know
For that reason, it's a good idea to use round figures to compare the prices of products when in conversation with your customers. For instance, if you must compare a $99.99 item to a $119.99 one, be sure to specify that the difference is a rounded $20, which will help your customers visualize the difference more clearly.
12. Be wary of "tricking" customers
Last but certainly not least, you want to beware of cross-selling practices that make the customer feel "tricked."
The most common example of this is when businesses such as travel companies that try to sell insurance as a pre-checked option from which the customers have to opt out manually.
Such practices can often be seen in the retail space, too, with brands attempting to present items as part of a "set" when, in reality, they are sold separately. As consumers grow savvier and social media makes it easier than ever before to shame brands engaged in questionable practices, it's best to steer clear of such schemes altogether.
---
Hi there! If you liked this post, please feel free to share it on social media to help us reach out to more retailers like you. You can also leave a comment below and let us know if you have any questions!
---
Start counting your foot traffic now
Get data faster with the world's first thermal-sensing, battery-operated people counter
Get a Demo
Recommended Articles