Whether it's the new store on the block or a long-established community favorite, every retailer wants to attract as many customers as possible and increase its sales revenue.

To succeed, most retailers try to make improvements at their store—but if these upgrades aren't backed by data, they can often fall short of the desired outcome. Thankfully, there is a key metric that every brick-and-mortar shop can focus on to draw in more shoppers and boost profitability.
Read on to find out more about retail store conversion rate and how you can improve it at your own retailer.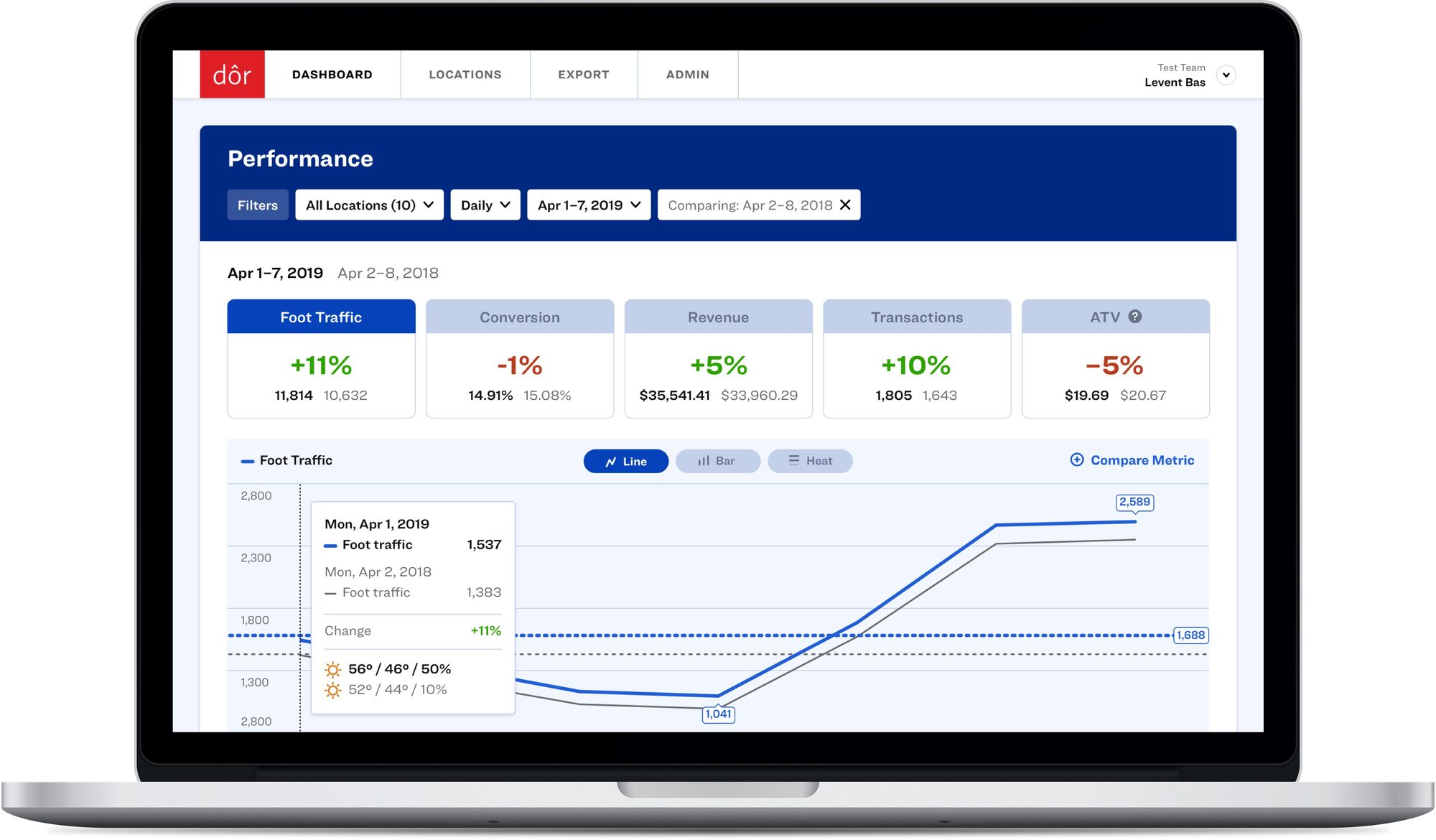 Did you know that a 1% increase in your store's conversion rate can mean a 10% increase in revenue?
Click here to discover how Dor can help you understand your foot traffic data and make more profitable business decisions.
Ready to purchase? Complete your purchase in just minutes!
What's retail conversion rate?

For brick-and-mortar shops, retail conversion rate is the percentage of store visitors who make a purchase. This rate is generally tracked over a certain period of time, be it a day, a week, or even a season.
Tracking retail conversion rate allows store owners to put their sales performance into perspective: knowing how many potential customers leave a store without buying something helps them make data-driven decisions about the profitability of their business. "I've learned that even a 10% drop in conversion rate costs my business from $5,000 to $7,000 depending on foot traffic," says Adam Scott, President of the designer wear resale shop Clothes Mentor.
Another way retailers can utilize their conversion rate is to optimize staff scheduling, since having an idea of how many store visitors there are at a given time allows them to ensure that there are enough associates on the sales floor to assist customers. "Having conversion stats at my fingertips helps me set goals for my team and me," says Kate Calder, owner of Texas-based clothing retailer Communitie Marfa. "It's one of the most essential tools I use to maximize sales and plan staffing needs."
Tracking the conversion rate also allows retailers to determine the effectiveness of marketing campaigns and see if they succeed in bringing more potential customers into the store.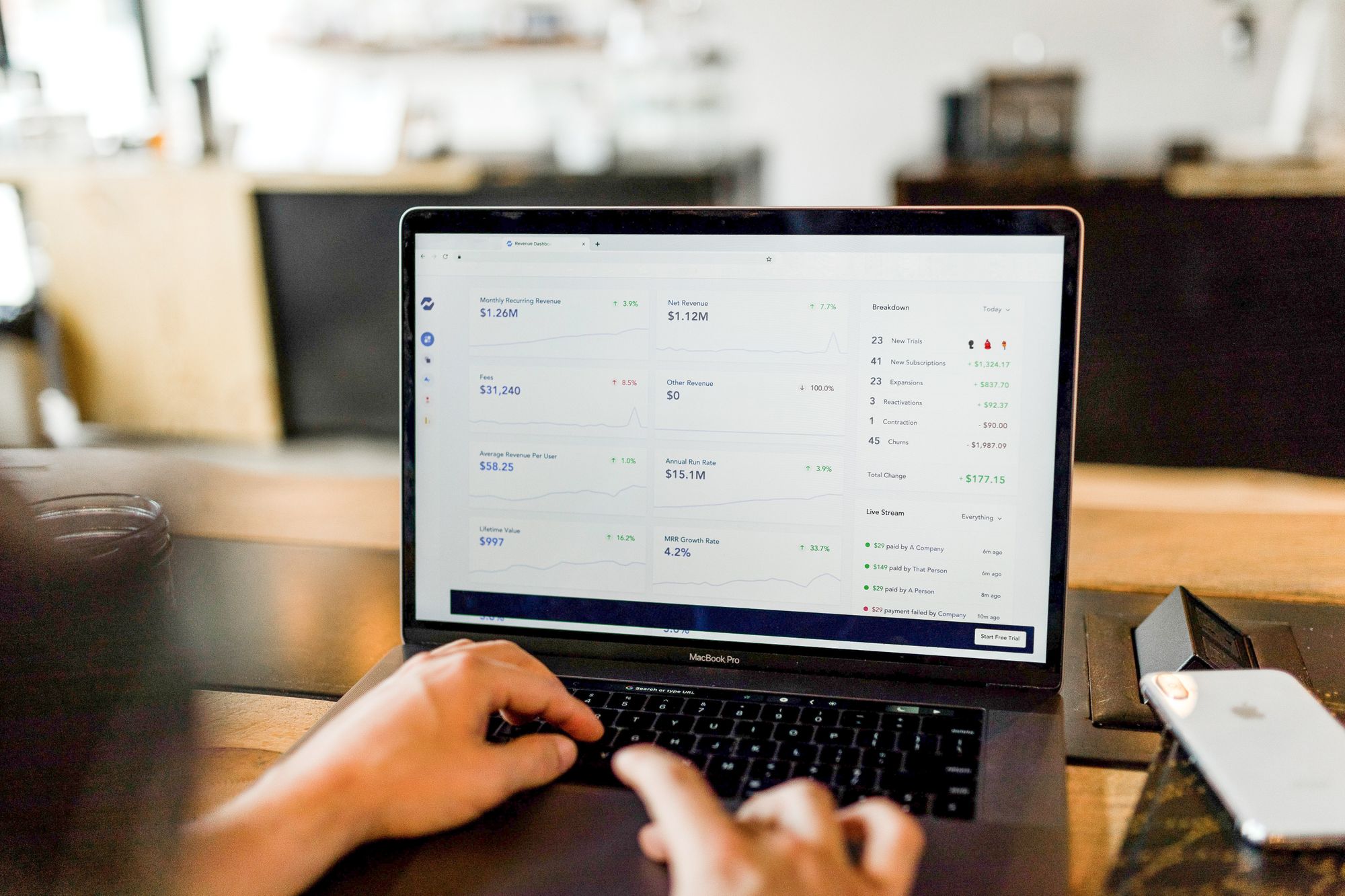 How to measure conversion rate

To measure your in-store conversion rate, the first thing you'll need to do is to install a people counter so you can know just how many people walk into your store at a given time.
It's also important that your chosen people-counting solution can easily be integrated into your point-of-sale (POS) system. Next-generation options like Dor's battery-powered thermal sensor make the process hassle-free, allowing you to install the counter and view stats such as your retail conversion rate—and much more—in just a matter of minutes.
Related: How to Calculate and Increase Retail Conversion Rate
12 tactics to increase conversion rate

1. Know that positioning matters

Ever noticed how clothing retailers often showcase the latest season's items right by the entrance? It's because they know that placing the most "attractive" items front and center draws in more visitors to their store. Whether or not your retailer specializes in clothing, you can take a cue from the world of fashion to make sure your most attention-grabbing merchandise is located on your "power wall"—which would be the right wall in the U.S., whereas it's located on the left wall in countries where people drive on the left side of the road.
2. Invest in your employees

Your sales associates interact with your customers at every step of the shopping journey, from greeting them as they walk into your store to ringing them up and wishing them a nice day. That's why training your staff well should be your top mission if you want to improve customer experience and boost your conversion rate.
3. Optimize staffing

You may already know that a people counter is essential to tracking your in-store conversion rate, but did you know you could also use your store traffic data to boost your conversion rate? As we already mentioned, your sales associates are one of your greatest assets when it comes to converting casual browsers into lifelong customers.
Using a foot counter enables you to schedule your staff according to store traffic instead of just sales, thus ensuring that you have enough staff on hand to offer superb customer service and ultimately increase your conversion rate.
4. Evoke a feeling of scarcity

Don't have too many items out on the floor. For instance, assume you're a clothing store that carries a range of sizes. If you only have one or two samples on the sales floor, customers will be more inclined to interact with your staff to find their own size, which gives your sales associates an opportunity to cross-sell and upsell.
5. Cross-merchandising

Cross merchandising, or displaying complementary items together, is another great way that brick-and-mortar retailers can draw shoppers' attention to things they either didn't know they needed, or wouldn't normally remember to pick up at the store—making it harder for shoppers to resist a purchase, and potentially boosting their conversion rate. To get an idea of cross-merchandising done right, think hot dogs displayed alongside buns and condiments at a grocery store.
6. Invest in an experiential shopping experience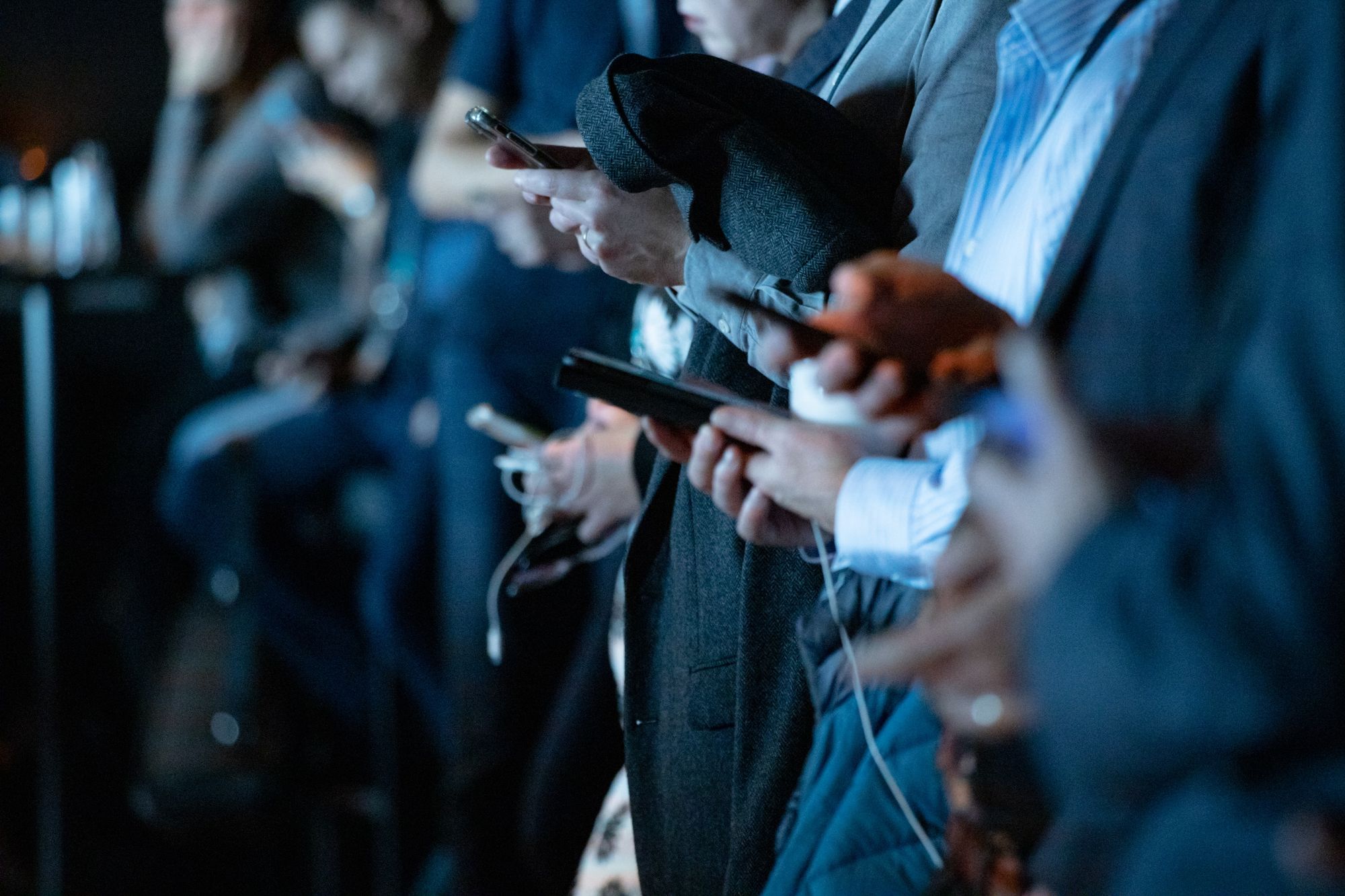 If you've ever been in a luxury department store, you'll have noticed that it has a more "elevated" ambiance that makes you feel good to be in the space. The secret to achieving a similar vibe in your own retailer—regardless of your price-point—is to focus on store design, lighting, and scent. This doesn't mean you have to go out and redesign your whole store or invest in bespoke displays—but making small tweaks to ensure that your store has a cohesive "mood" that complements your brand identity will make customers want to visit your store.
Related: 15 Creative Retail Display Examples to Increase Foot Traffic and Sales
7. Convert showroomers into in-store customers

Showrooming—or the practice of visiting a brick-and-mortar retailer to browse merchandise before ultimately buying it online, usually at a lower price—is something that most physical shops have traditionally detested. However, there are ways that you can counter this trend at your own retailer. To prevent showrooming customers from going online, you can sweeten the deal by offering free shipping and delivery.
8. Price matching policies

While we're on the subject of showrooming, one of the most effective strategies that big-box stores use to combat the trend is to offer price matching, whereby the store will match any lower price the customer finds (either online or at a competitor, depending on the store's policy). Even if you're not a large retailer like Walmart or Best Buy, you can still compete with other local brick-and-mortar shops in your area on pricing to achieve a higher in-store conversion rate.
9. Simplify your checkout

If checkout is the last part of your customers' journey through your store, then it shouldn't be the first thing they see when they walk in. To give your shoppers unobstructed views of your merchandise, you'll want to avoid having long lines of people waiting at checkout—which is why it's a good idea to place the checkout area in the back of your store. If that's not an option for your retailer—or if you find that you still have long lines of people waiting to make a purchase—you can also go mobile with your checkout and invest in a POS system that allows customers to buy via credit card or smartphone anywhere throughout your store.
10. Flexible payment options

Speaking of checkout, your customers may also appreciate flexible payment options such as layaways or payment by installments—in fact, such policies could be just the thing to separate yourself from your competitors and turn otherwise reluctant shoppers into fans of your store.
11. Use marketing to drive customers in-store

Another way to draw in more store visitors and incentivize them to buy something is to create marketing campaigns where you offer in-store-only offers or rewards.
12. Host in-store events & demos

Last but certainly not least, hosting in-store events is a great way to attract new potential customers who may not have otherwise visited your store. These could take the form of entertainment—live music for adults, or short performances for kids—or you could do in-store demos of items in your store to introduce both newcomers and existing customers to your product range.
---
Hi there! If you liked this post, please feel free to share it on social media to help us reach out to more retailers like you. You can also leave a comment below and let us know if you have any questions!
---
Start counting your foot traffic now
Get data faster with the world's first thermal-sensing, battery-operated people counter
Get a Demo
Recommended Articles