Whether you're a retailer with your own brand or you carry products from various labels, you likely know that customers often do judge a book by its cover—in fact, studies show that one-third of customers' decision-making process is based on product packaging.
Given the ever-expanding world of retail, it's becoming increasingly more important for brands to be able to set themselves apart from the competition and grab the customer's attention through their packaging. But never fear, as we've rounded up 25 creative examples from real-life brands to inspire you and help you take your product packaging to the next level.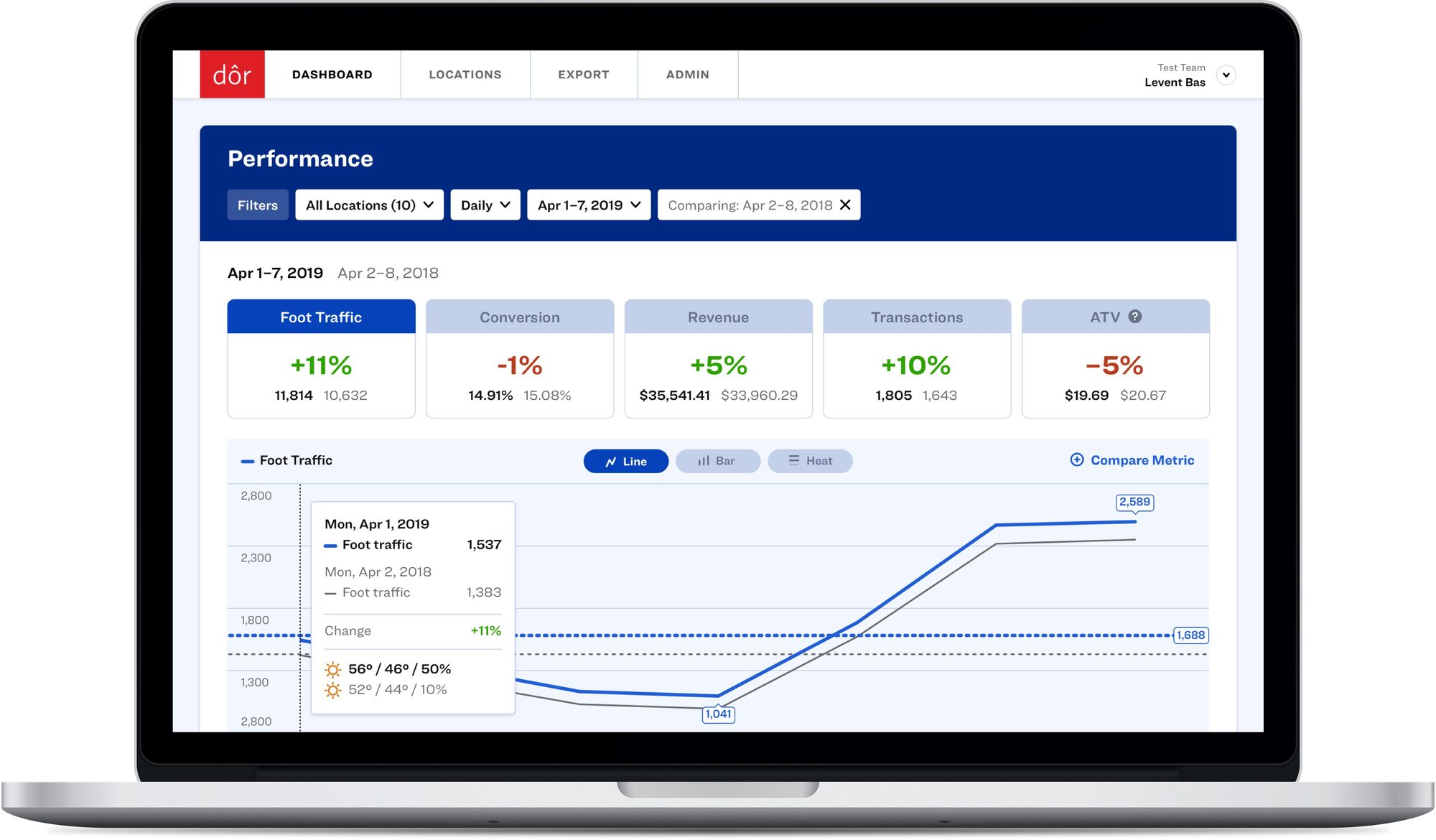 Did you know that a 1% increase in your store's conversion rate can mean a 10% increase in revenue?
Click here to discover how Dor can help you understand your foot traffic data and make more profitable business decisions.
Ready to purchase? Complete your purchase in just minutes!
Why is product packaging important in retail?

1. First impressions
As mentioned, smart product packaging both catches the eye of the customer and sets your brand apart from the competition.
2. Perception of value
In the eyes of consumers, well-designed product packaging can be a crucial element in justifying the price point of an item.
3. Storytelling through color
When it comes to product packaging, your color choice matters quite a lot. Here, retailers should consider both their target demographic and their brand identity, as colorful packaging options are generally better suited to quirky and youth-focused brands, while simple and minimal designs are ideal for more elegant and lifestyle-focused brands.
4. Brand recognition
Although there is something to be said about experimentation, sticking to a tried-and-tested packaging design can help build brand recognition among consumers.
5. Unboxing experience
With the popularity of unboxing videos still going strong on social media, retailers nowadays—especially e-commerce shops—often have to make sure their shipping boxes are just as alluring as the packaging on the products themselves.
25 creative examples

1. Method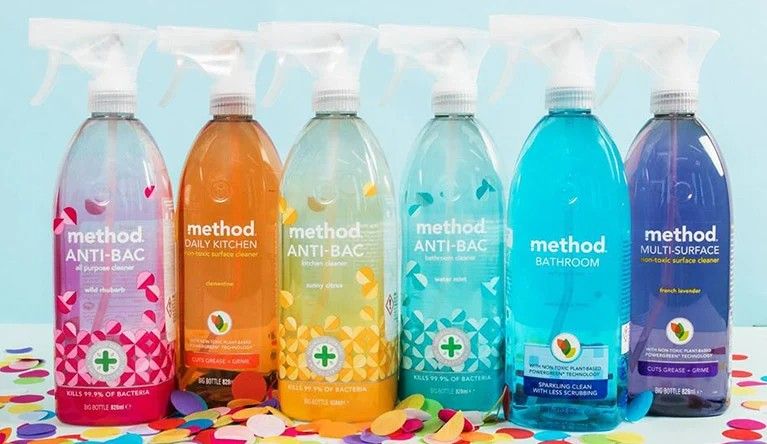 Known for its range of cleaning products containing natural ingredients, Method uses minimal and clear packaging—which not only aligns with the company's eco-friendly vibe but also creates a colorful display when lined up on the shelf, making it instantly recognizable to customers browsing through the store.
2. Throw Throw Avocado

One of most recent launches by the gaming company Exploding Kittens, Throw Throw Avocado is a dodgeball card game for 2-6 players. The colorful packaging perfectly mimics the colors of the fruit to grab customers' attention while also letting them peek at the squishy, cutesy avocado.
3. talmo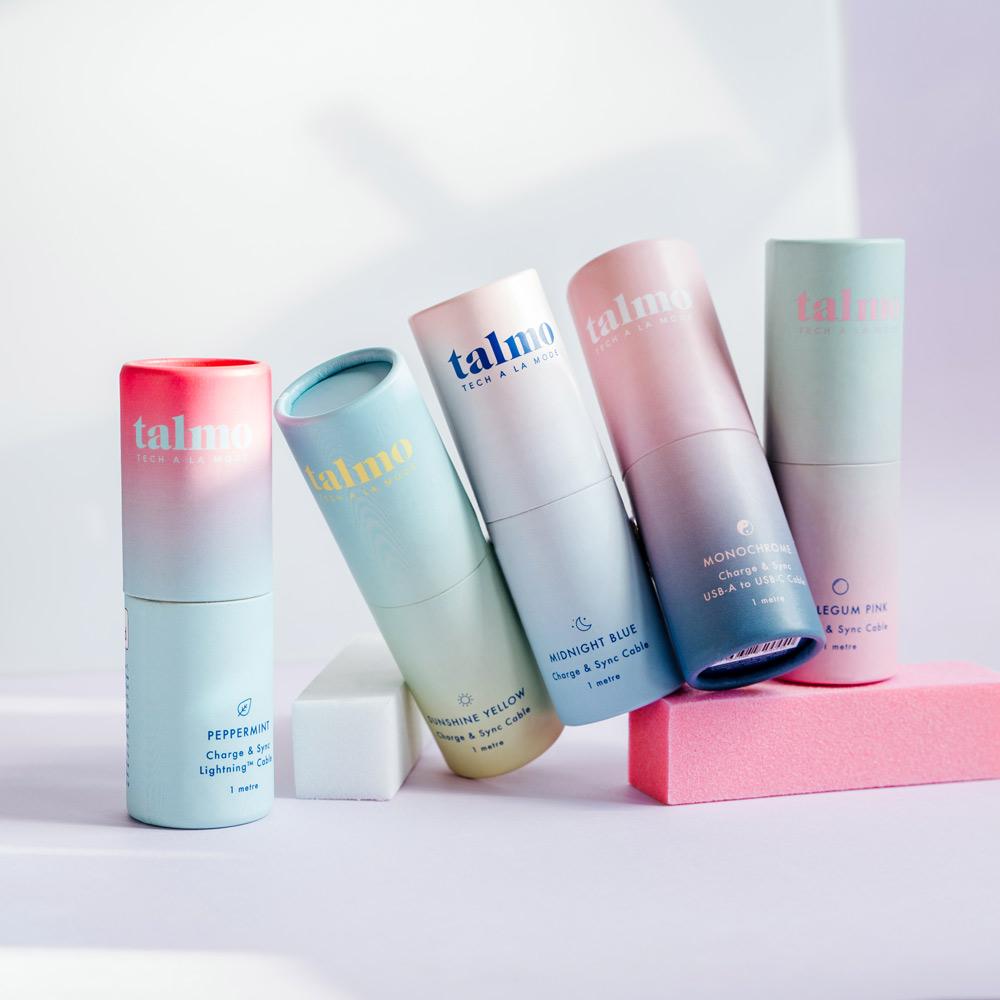 Berlin-based brand talmo offers charge and sync cables for smartphones in a multitude of bright colors—so it makes perfect sense that they've opted for round boxes with a gradient effect as their packaging. The boxes not only protect the cables, but the sleek design also elevates them from mere cables to an object of desire.
4. Apple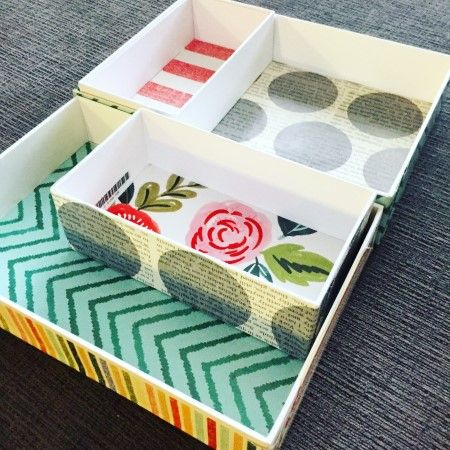 We'd be remiss if we didn't mention possibly one of the most popular brands out there… Apple's packaging is not only instantly recognizable due to its simplicity, but it also reflects the brand's sleekly designed products. But the reason Apple lands on this list is actually due to the durability of its product packaging—its iPhone and iPad boxes have been a favorite among home organizers for years because they easily double as a storage option for odds and ends.
5. J.R. Liggett's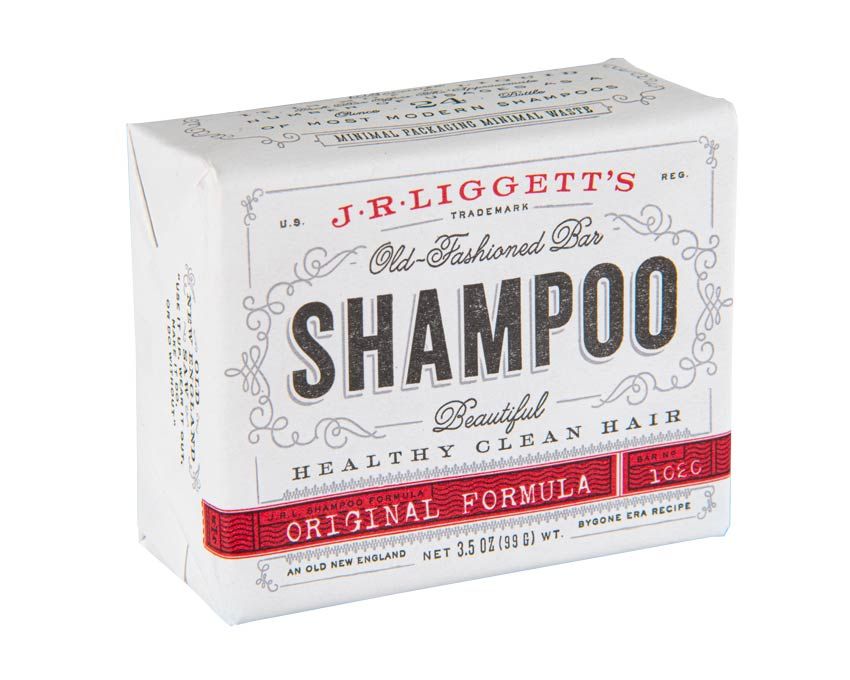 New Hampshire-based J.R. Liggett's is best known for its shampoo bars, which are made with an all-natural soap recipe passed down from the founders' family. Given the company's 40-plus-year history, the vintage design on the packaging for its shampoo bars is very much on-brand, giving customers that old-timey feel.
6. Kinder Beauty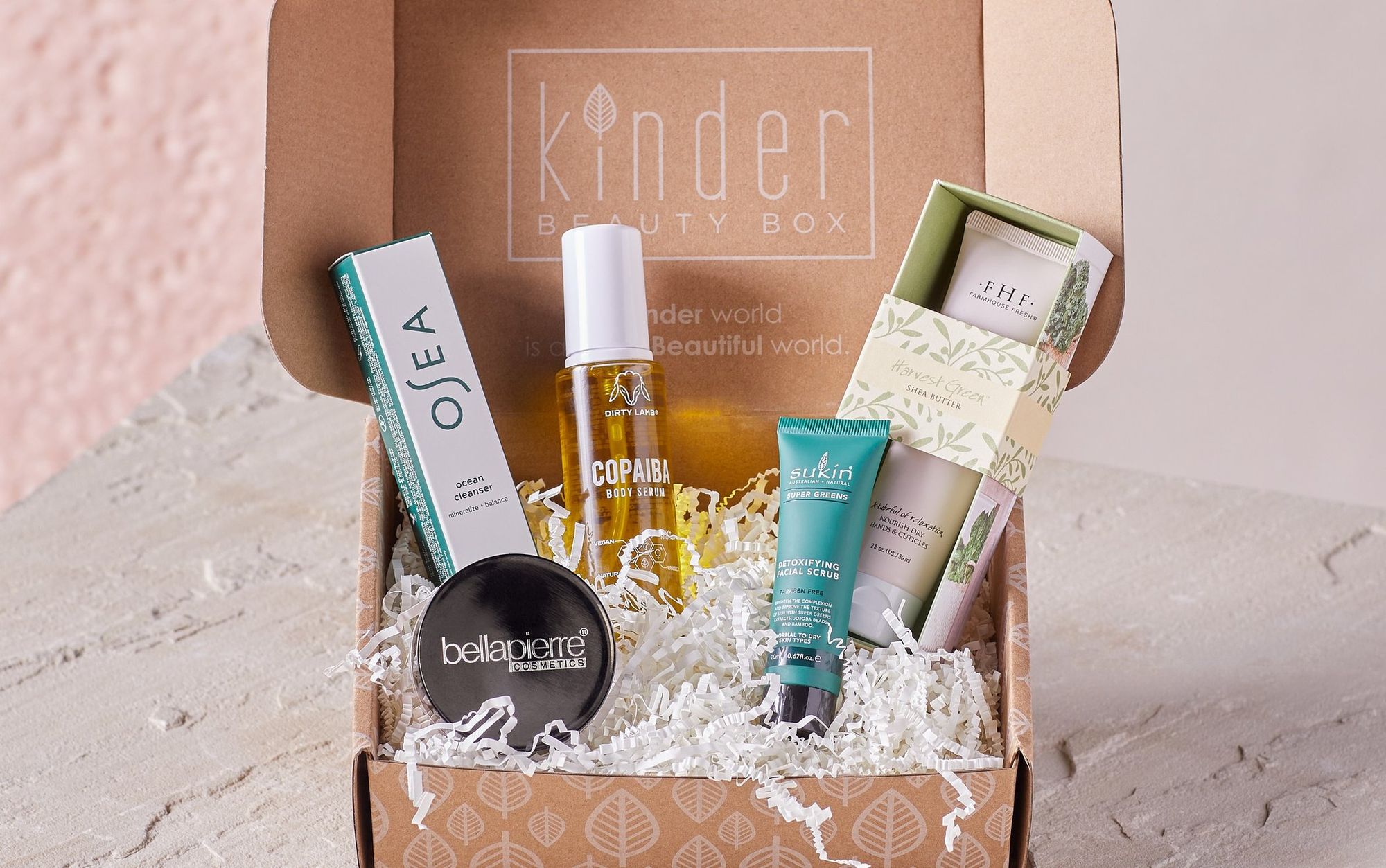 Kinder Beauty is a monthly beauty box subscription company with a focus on vegan, cruelty-free, and eco-friendly products. The raw cardboard box containing the monthly range of products perfectly represents the brand's environmentally friendly ethos, yet it is also pleasant to look at, as it borrows the leaf motif from the brand's logo.
7. Burly Fellow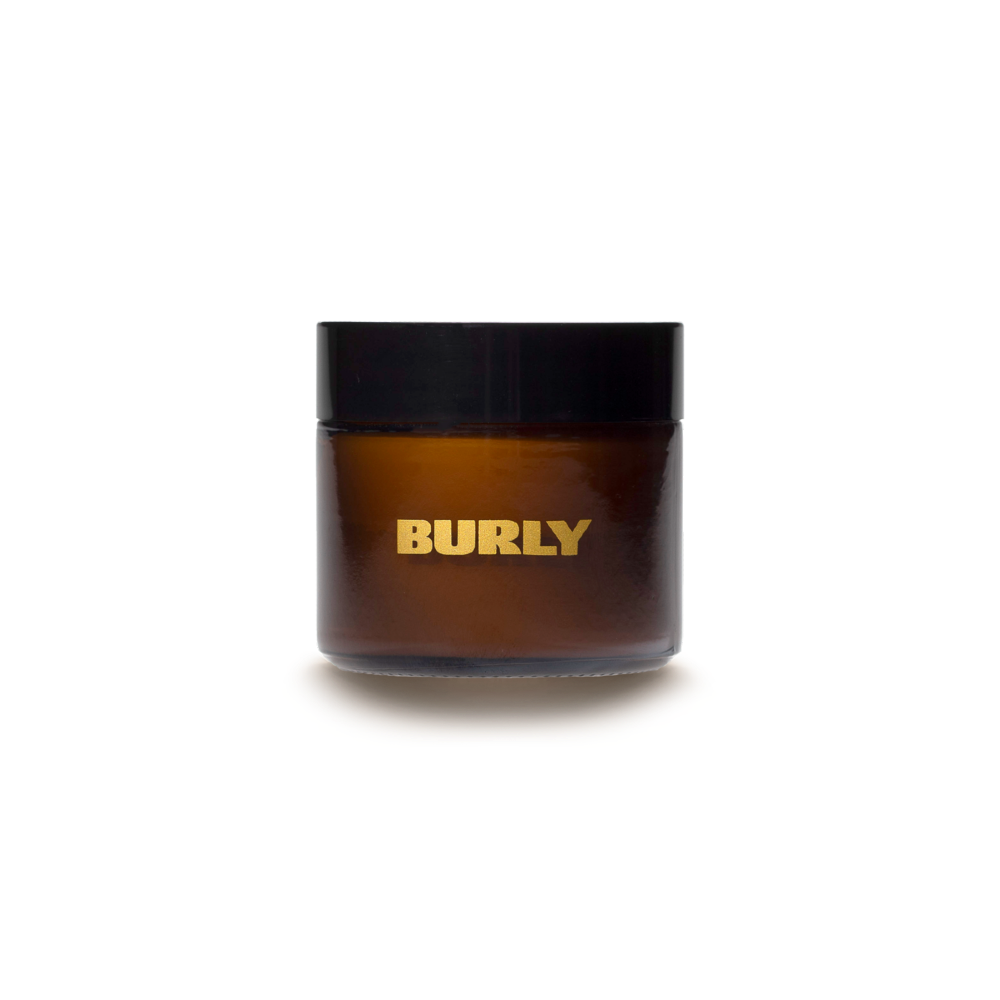 Australian brand Burly Fellow offers men's grooming products such as sprays, putties, pastes, and pomades for hair, as well as oils and balms for hair. As you can tell from the beard balm pictured here, the brand opts for simple yet elegant packaging, with the dark amber glass bottle lending the product a masculine touch.
8. M.M.LaFleur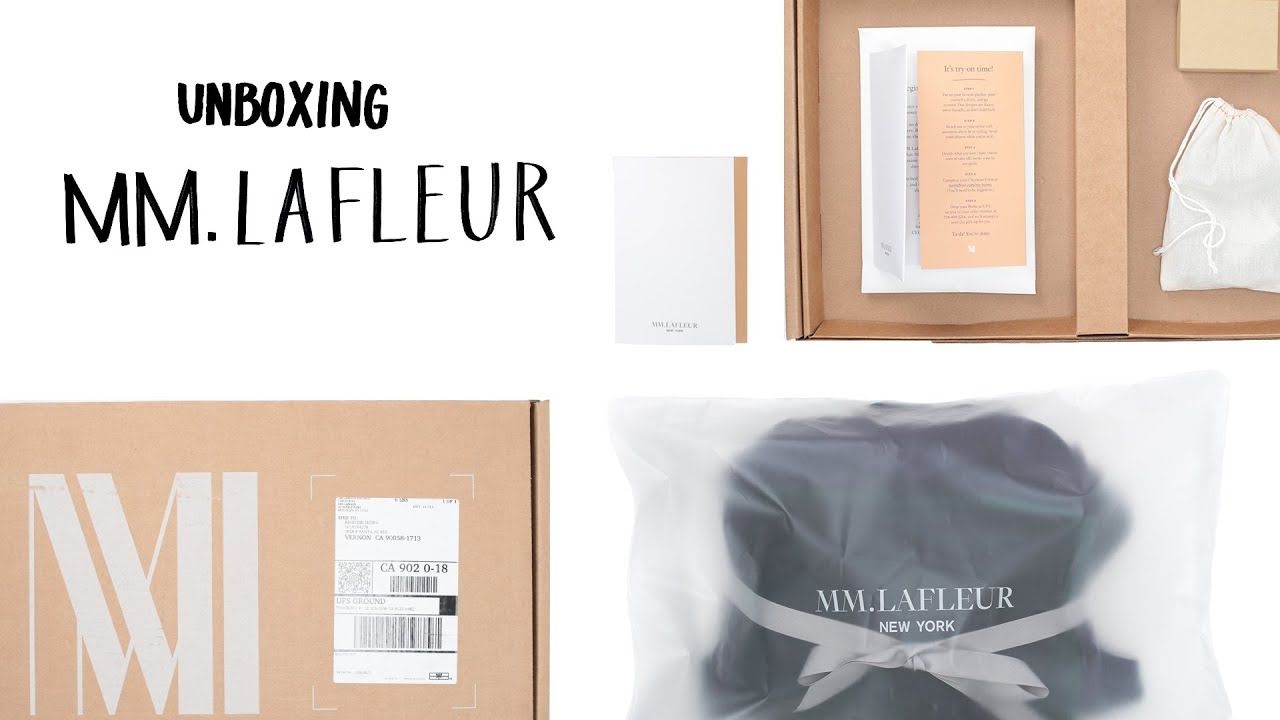 Female-founded clothing brand M.M.LaFleur specializes in functional and comfortable workwear for professional women. When the brand first started out, it followed a Bento box model whereby customers could answer a short questionnaire on the website and would then be sent a selection of items to suit their needs. Although now discontinued, these Bento boxes—containing separate compartments for the items—went a long way in making the brand a staple of unboxing videos for a time.
9. Great Value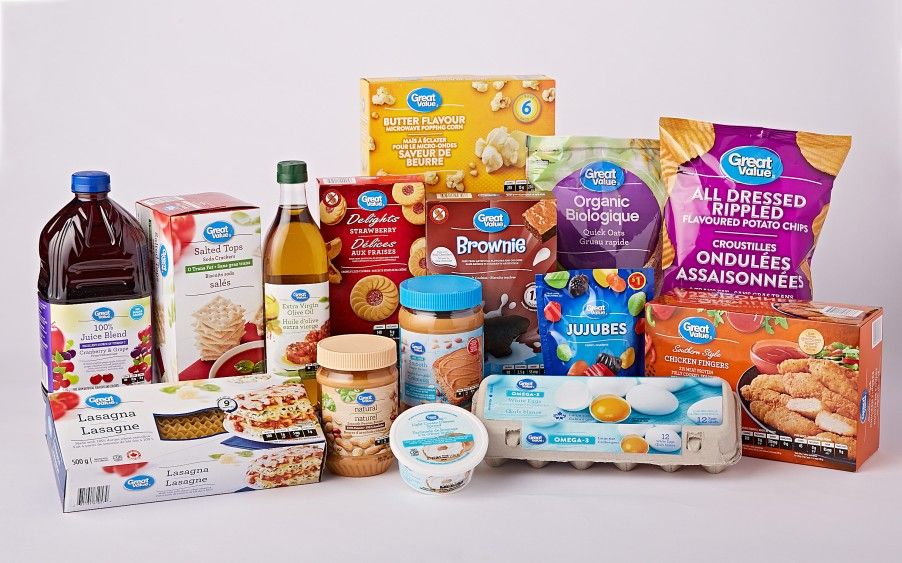 Another example of effective retail packaging actually comes from a brand that's familiar to just about everyone. Walmart's house brand, Great Value, has a clean and simple logo that's plastered on every single product from toilet paper to ground black pepper, making the blue-and-white logo almost as instantly recognizable as the Walmart logo itself.
10. nuud
nuud is an all-natural, vegan, and cruelty-free deodorant brand whose unisex deodorants come in tubes, which are made out of bioplastic sugarcane. Not only do the deodorant tubes stand out with their unique design, but they are also shipped in biodegradable cardboard boxes that reflect the brand's focus on eco-friendliness.
11. Urban Stems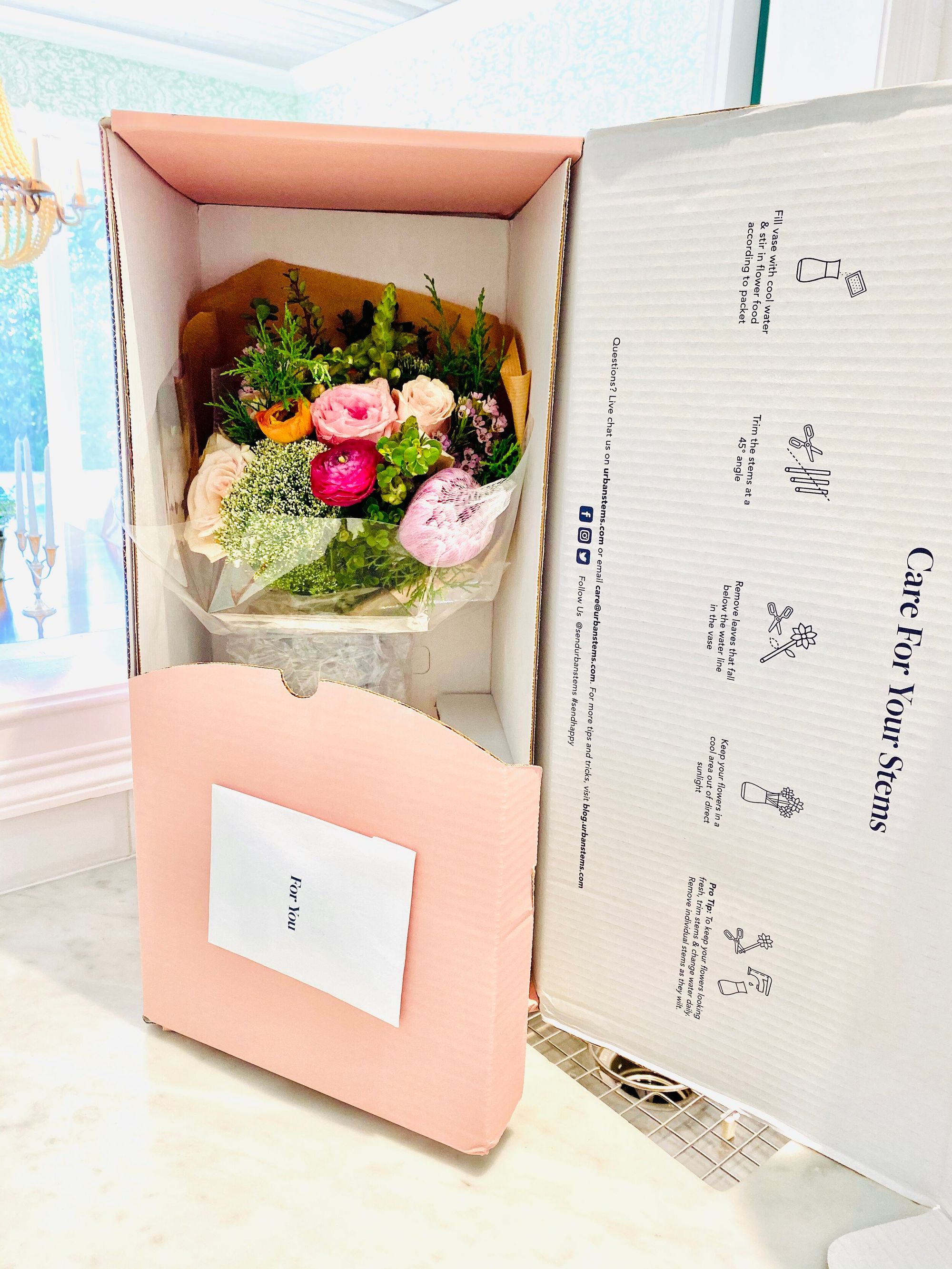 Online flower delivery company Urban Stems specializes in creating beautiful floral arrangements, which are shipped in the brand's proprietary boxes with a unique design that protects the delicate flowers while letting the recipient instantly see the beautiful bouquet.
12. I Heart Revolution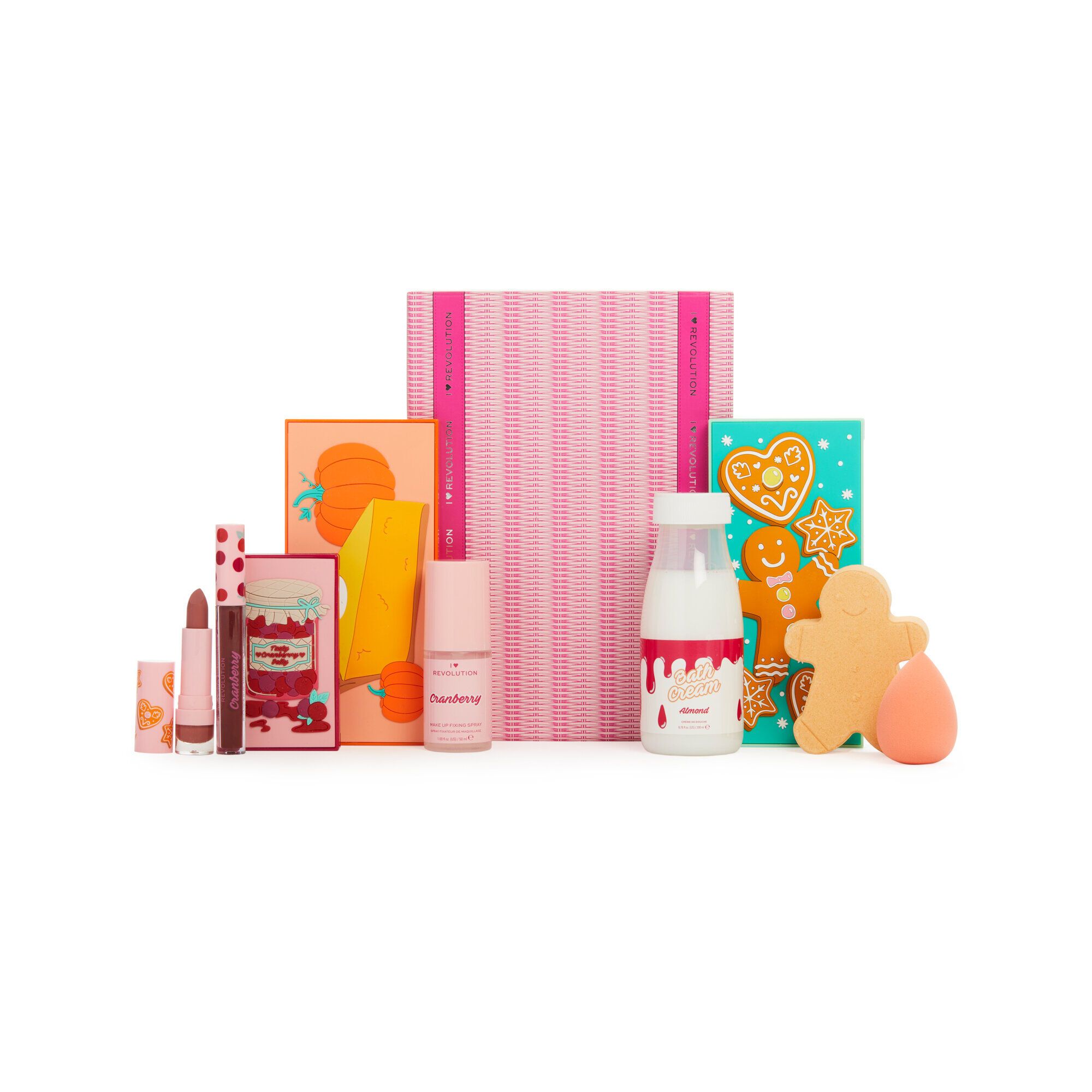 Makeup and skincare company Revolution Beauty London's brand I Heart Revolution is geared toward a younger audience than the parent company's other brands, so it only makes sense that it would use colorful and Instagram-friendly designs to grab the attention of teens.
13. Hilma
A startup founded by three women, Hilma offers natural supplements that target a range of issues from stomach problems to immune & respiratory conditions as well as stress. The supplements come in pastel-colored bottles that reflect the brand's color palette, and are shipped in equally colorful boxes that instantly grab the eye.
14. Fossil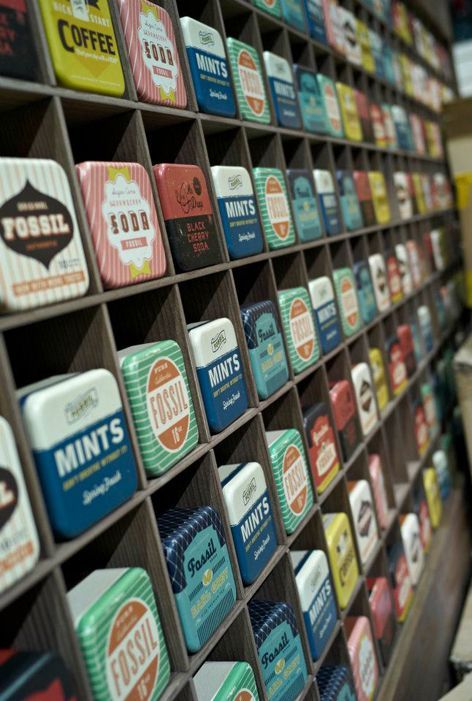 Since its founding in the mid-80s, Fossil has specialized in affordably priced watches that have a retro feel. The brand's watches are often sold in tin cans that feature colorful and fun designs. These sturdy boxes have become a collector's item in their own right, and they're also popular with non-collectors because they can easily be reused for storage.
15. Casaluna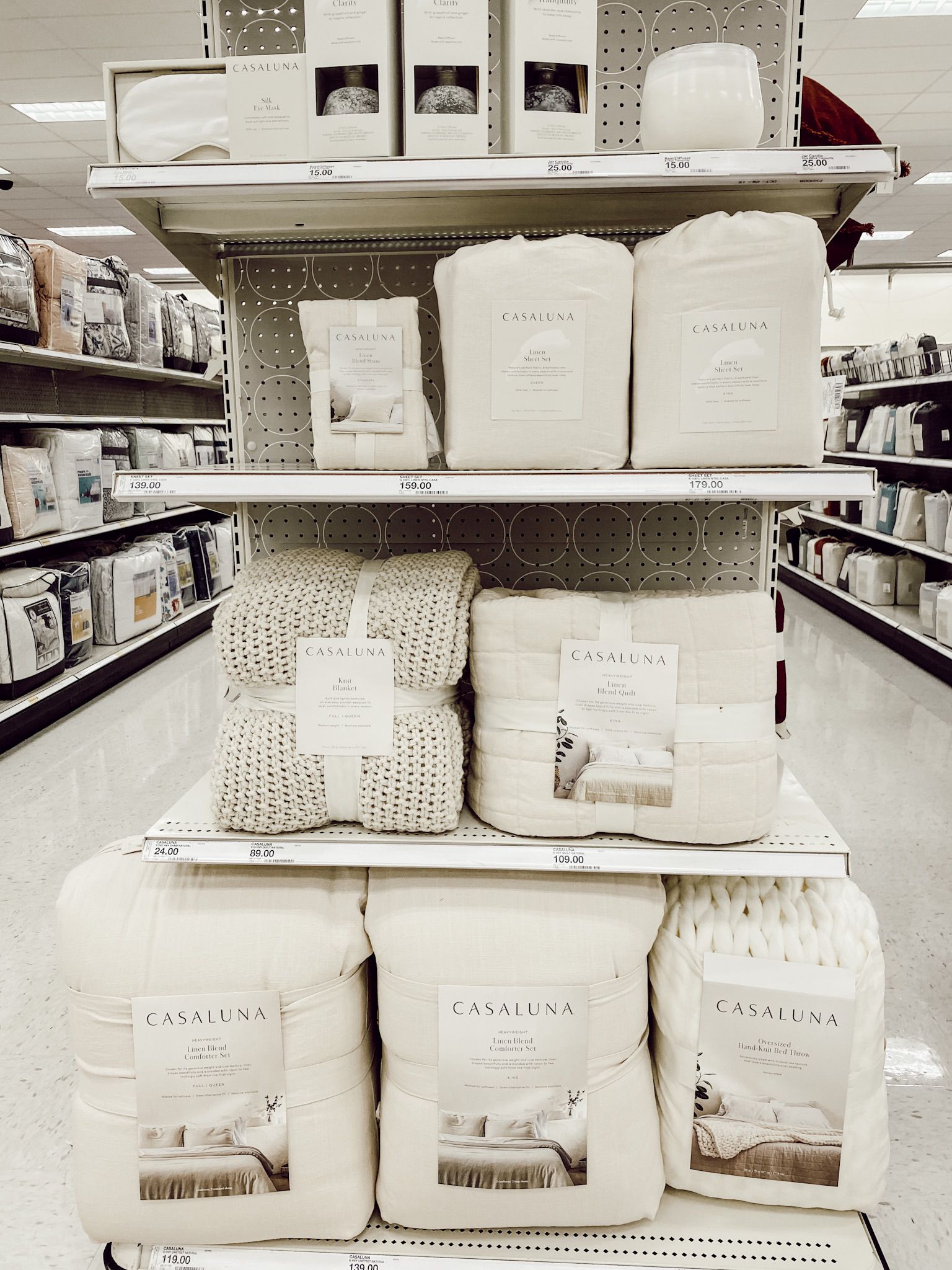 One look at the packaging on Casaluna's range of bath and bedding products, and you'd never guess it was actually one of Target's lines! The brand's simple and elegant packaging connotes higher-quality materials for a luxury lifestyle.
16. PELLE Soap Stones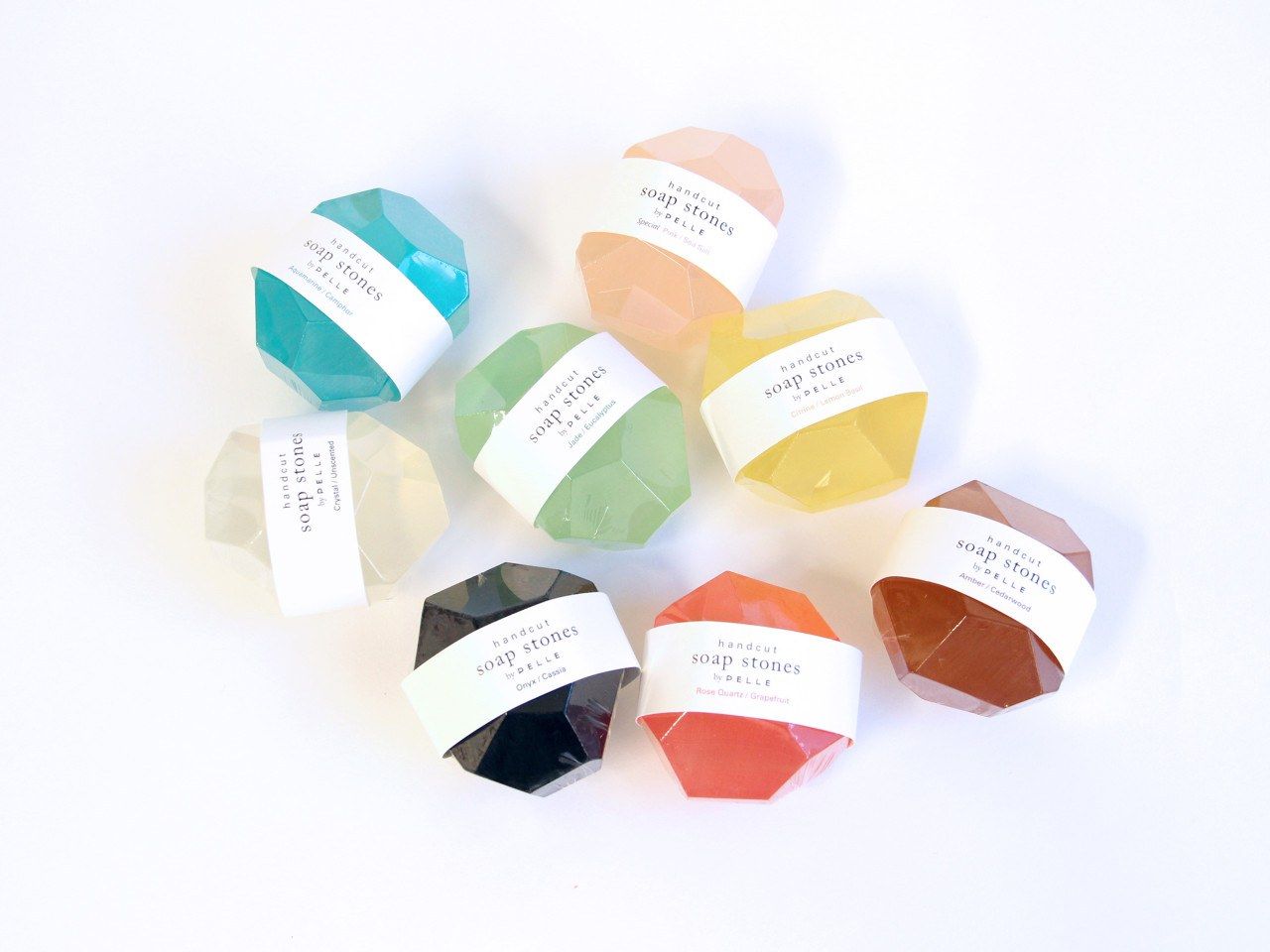 Sometimes, less is more. PELLE's range of hand-cut soap stones resemble works of art in themselves, so the brand has opted for minimal packaging, allowing the customer to directly see the entirety of the product.
17. Chick Lit Candles
A brand with a punny name, Chick Lit Candles' merchandise carries that same tongue-in-cheek vibe, including a range of five boxed candles with unique scents and equally unique names. Each box comes in a different color with a monochrome pattern to give it that extra pizzazz.
18. Illume Candles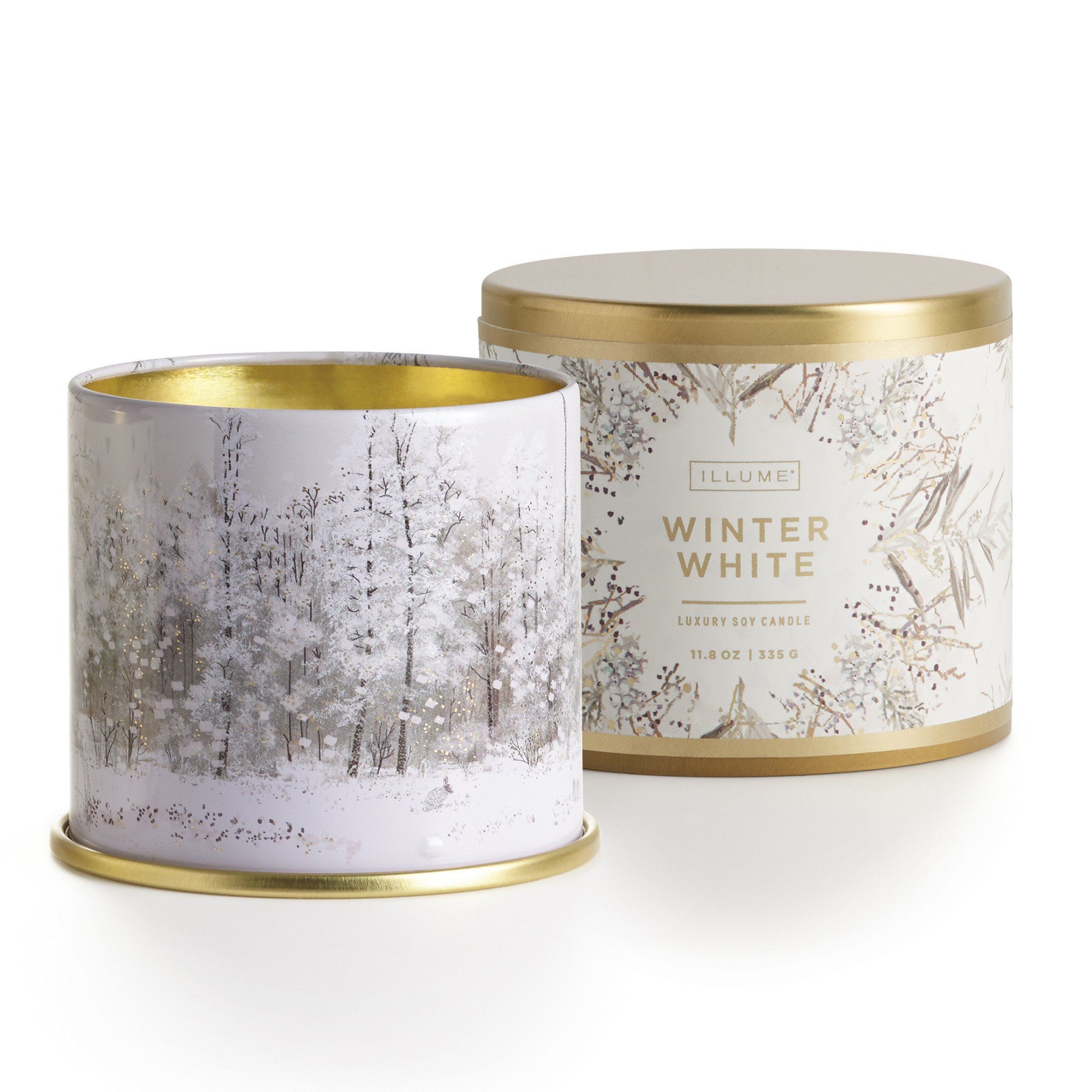 Speaking of candles, Illume Candles is another brand that does product packaging quite well, especially in the case of its Noble Holiday collection. The gilded tin cases feature seasonal imagery—like this snowy winterscape—to make the candles a feast for both the eyes and the nose.
19. Ferrowatt
Another old-timey product box on our list, this time from Ferrowatt, an Austrian antique lightbulb company whose operations date back to the late 19th century. Since the antique aspect is a big part of their claim to fame, it makes sense that they'd pursue the vintage look in their packaging, as well.
20. Silver Market Co.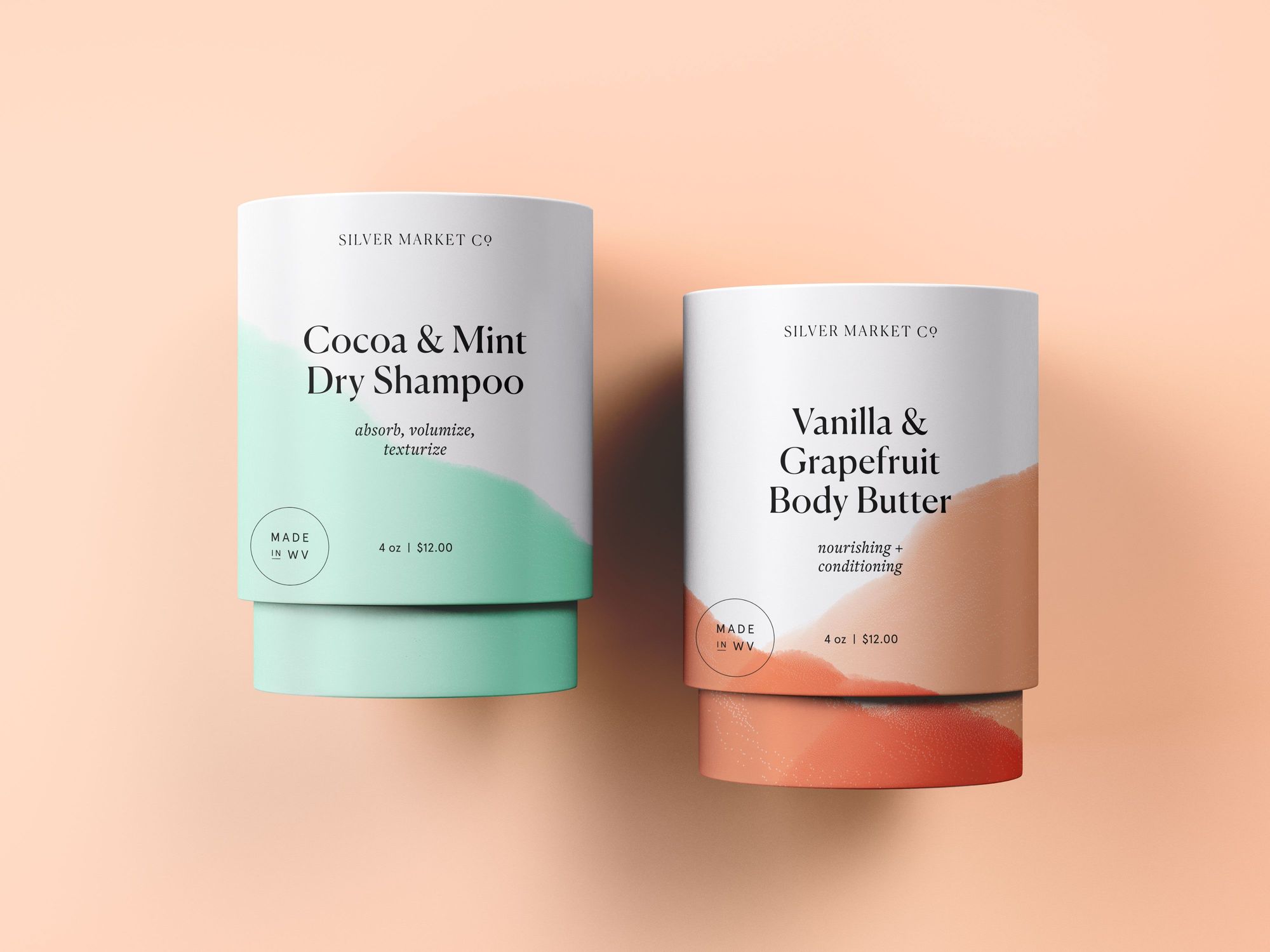 West Virginia-based homemade skincare brand Silver Market Co. blends natural and raw ingredients with time-honored Appalachian techniques to create its products. Their packaging includes a splash of color but has otherwise restrained design, with each item's batch number indicated on the front to further emphasize the handmade aspect of the brand's products.
21. Milkbarn Kids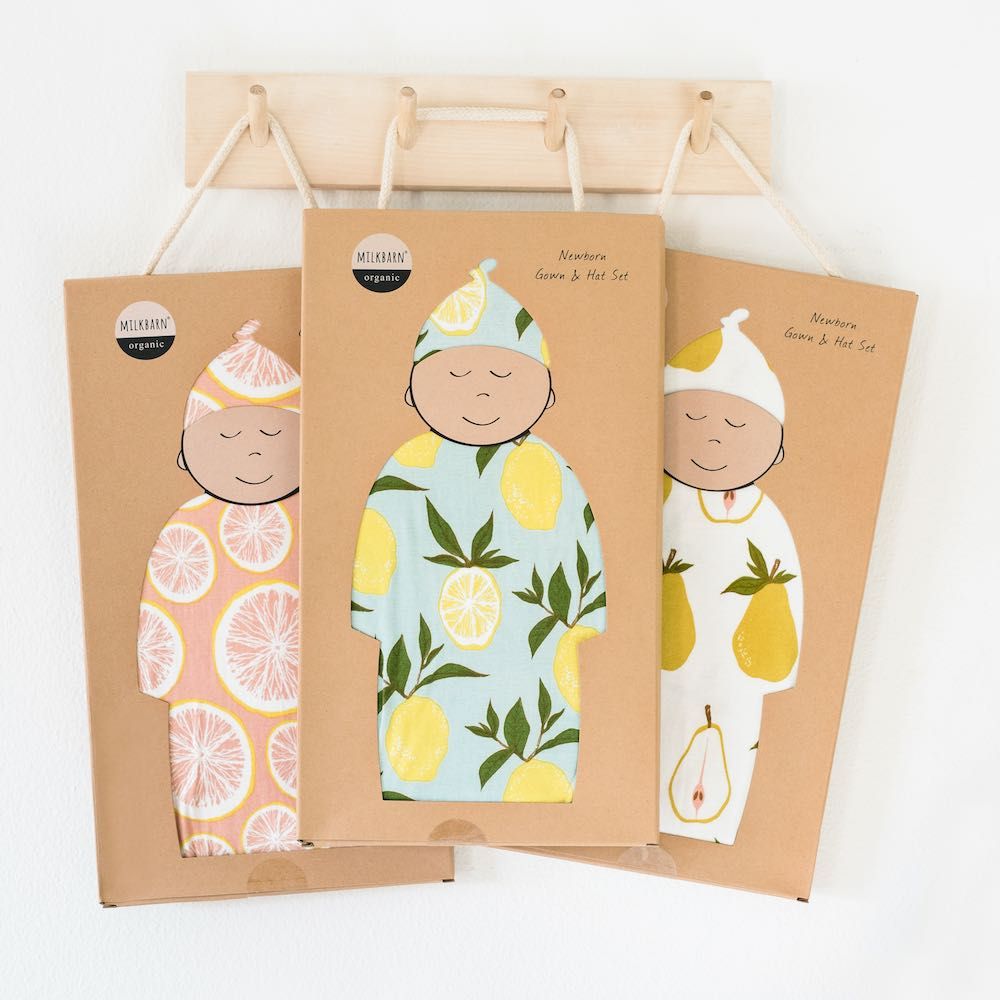 Run by a mother-daughter duo, Milkbarn Kids offers a range of products for newborns up to 24-month-olds. The brand's newborn gown & hat set comes in a creatively designed kraft box that not only allows customers to see the designs, but also makes sense in terms of its material, given the brand's choice to use organic fibers.
22. Pizza Socks Box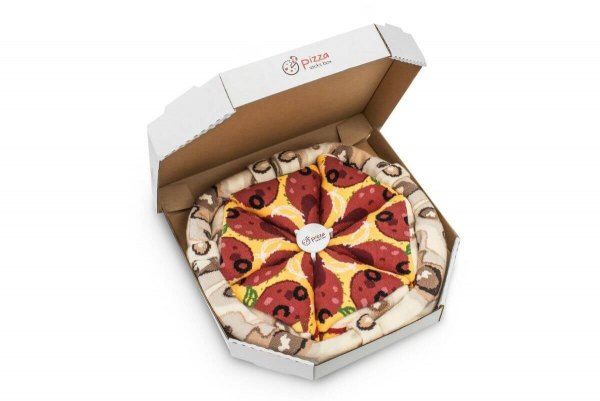 Created by Polish sock company Rainbow Socks, Pizza Socks Box owes its appeal just as much to the packaging as to the designs themselves. The combination is clearly a hit with customers, as the brand's range of food-themed socks now includes burger, sushi, and other tasty dishes, as well.
23. Hello Ashto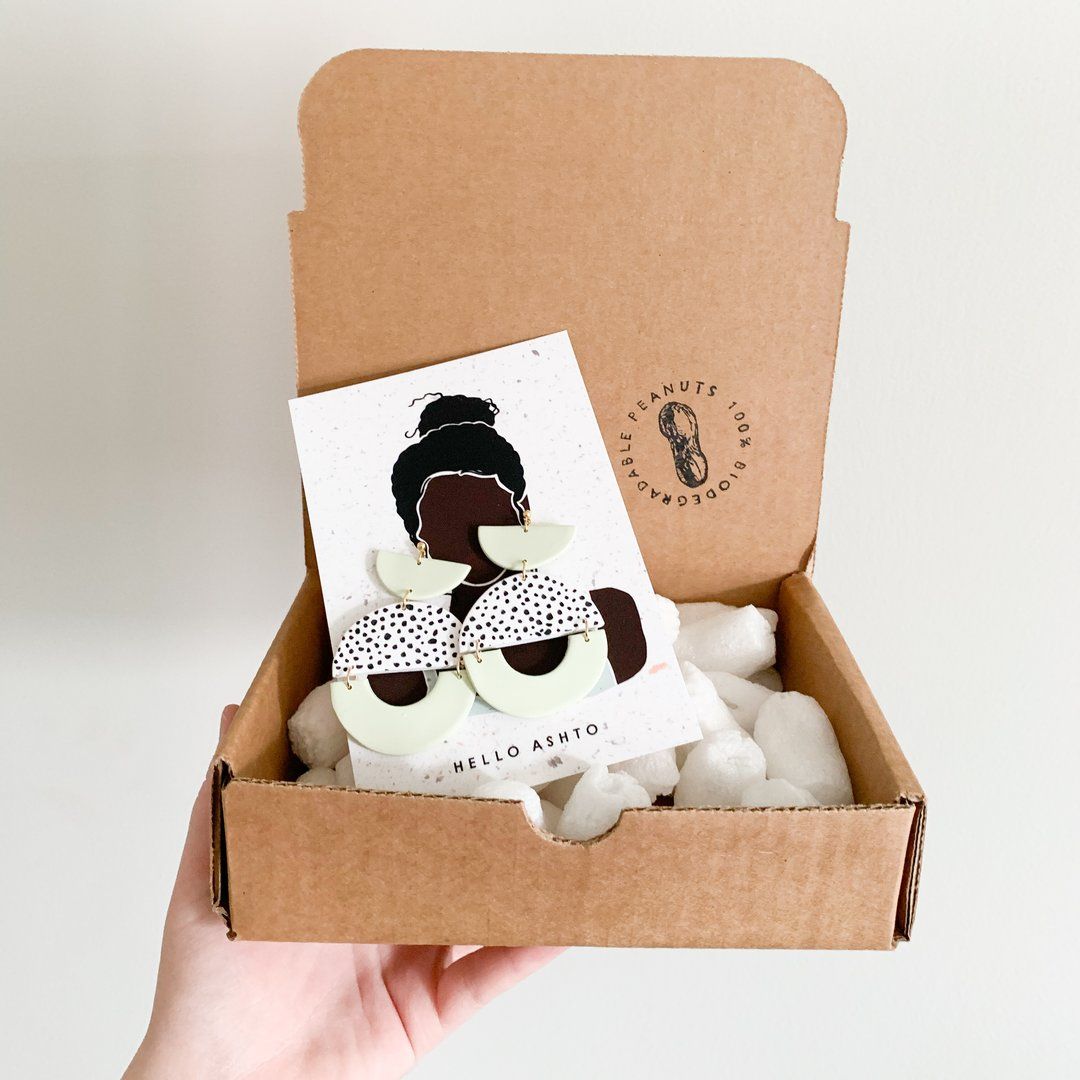 Canadian brand Hello Ashto offered handcrafted jewelry, with bespoke earring packaging that was minimal yet attention-grabbing. Although the business recently shuttered, the packages sure made a splash on Instagram, with many users commenting on how much they loved the look.
24. Görtz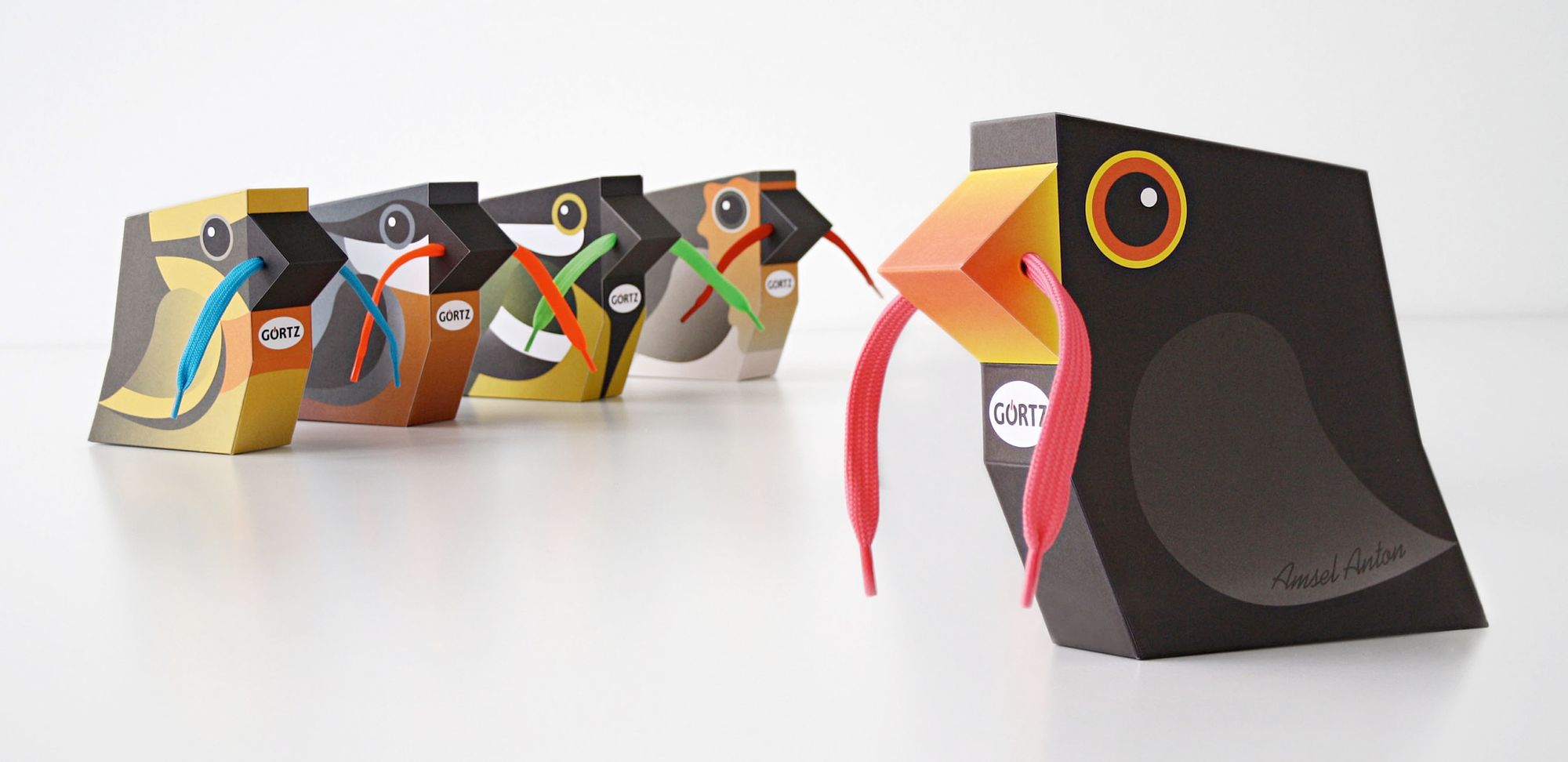 When German footwear retailer Görtz wanted to promote its range of shoelaces for kids, the company teamed up with German design agency Gurtlerbachmann, who created these fun and creative product packages to appeal to a younger audience.
25. Muji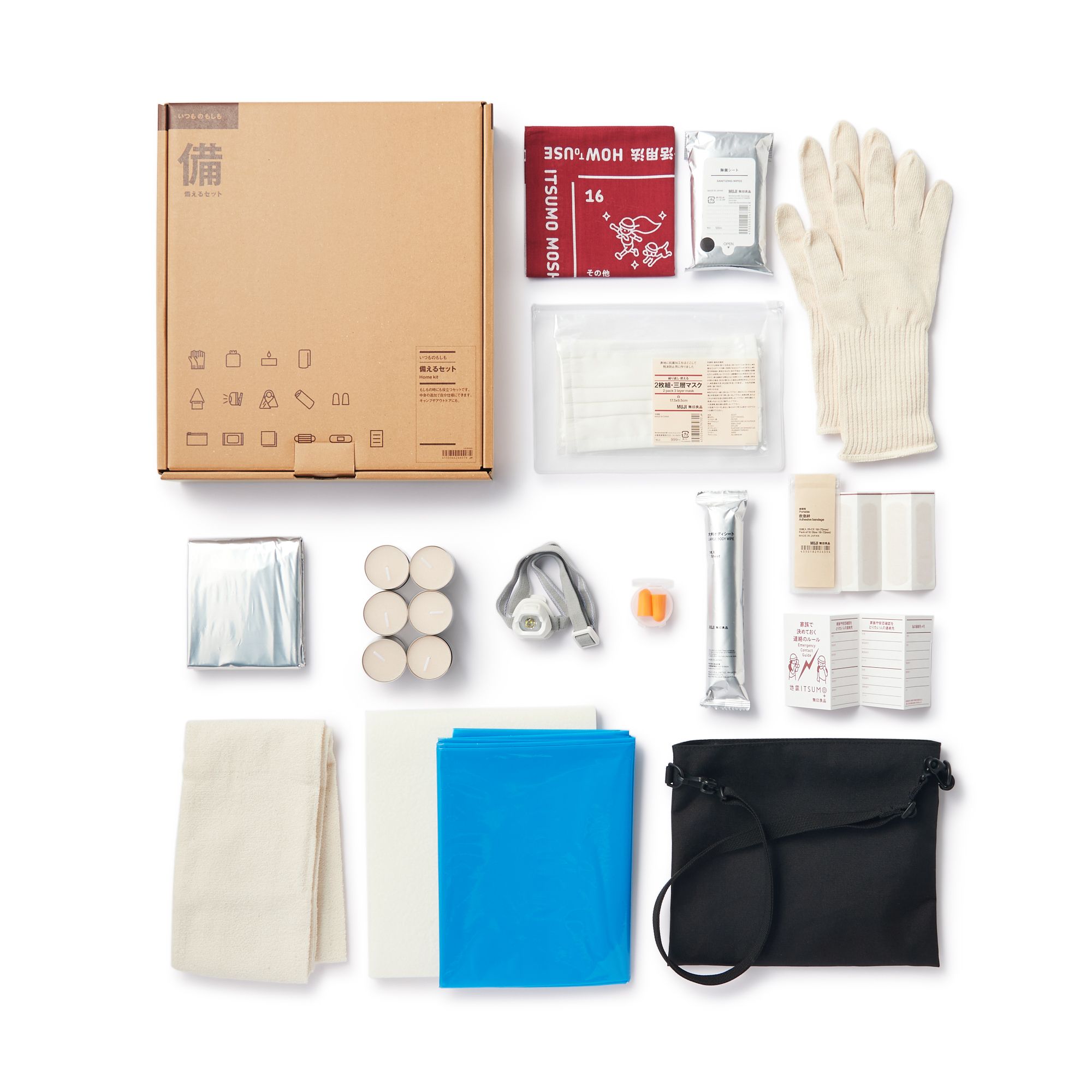 Japanese retailer Muji recently launched three separate disaster preparedness kits, called Itsumo Moshimo (literally translating to "The Always If"). Offered in pouches, these kits include items like bandages, anti-bacterial wipes, face masks, emergency contact guide. The pouches containing these kits not only reflect brand's minimalistic style, but they're also easy to grab and go in case misfortune strikes.
---
Hi there! If you liked this post, please feel free to share it on social media to help us reach out to more retailers like you. You can also leave a comment below and let us know if you have any questions!
---
Start counting your foot traffic now
Get data faster with the world's first thermal-sensing, battery-operated people counter
Get a Demo
Recommended Articles