Dor team is getting ready for New York's NRF 2020 Retail's Big Show on Jan 11-14!
We are so excited to come together with the retail world and share our experience and know-how in in-store analytics.
You can meet us at Startup Zone, Booth #7139 to learn more about our product and how we can help you make data-driven business decisions based on your foot traffic.
Before the event, we did a quick and inspiring interview with Dor's co-founder and CEO, Michael Brand, to learn more about his vision for the company in 2020 and why the retail industry should be focusing on the data-driven transformation.  
Britney: We know that retail brands have to adapt themselves to changing consumer behaviors and market dynamics. For many, "creating in-store experiences for customers" is the key in this transition. What's the role of data and retail analytics in building experiences for retail customers?
Michael: The value of data allows you to measure the impact of the changes you make to your store. The stores are becoming more experiential and there are a whole bunch of different experiments and tactics that stores are using to boost their foot traffic and increase the satisfaction of customers.
Whether it's a showroom or a viral marketing campaign, there is a lot of experimentation happening with the businesses. But there is no way to pinpoint which hypotheses and experiments are working unless you have the data that can back it up. So, where Dor comes into place is it actually can tell you what's working and what's not in your store.
Related: 40 Ideas to Boost Retail Foot Traffic and Increase Sales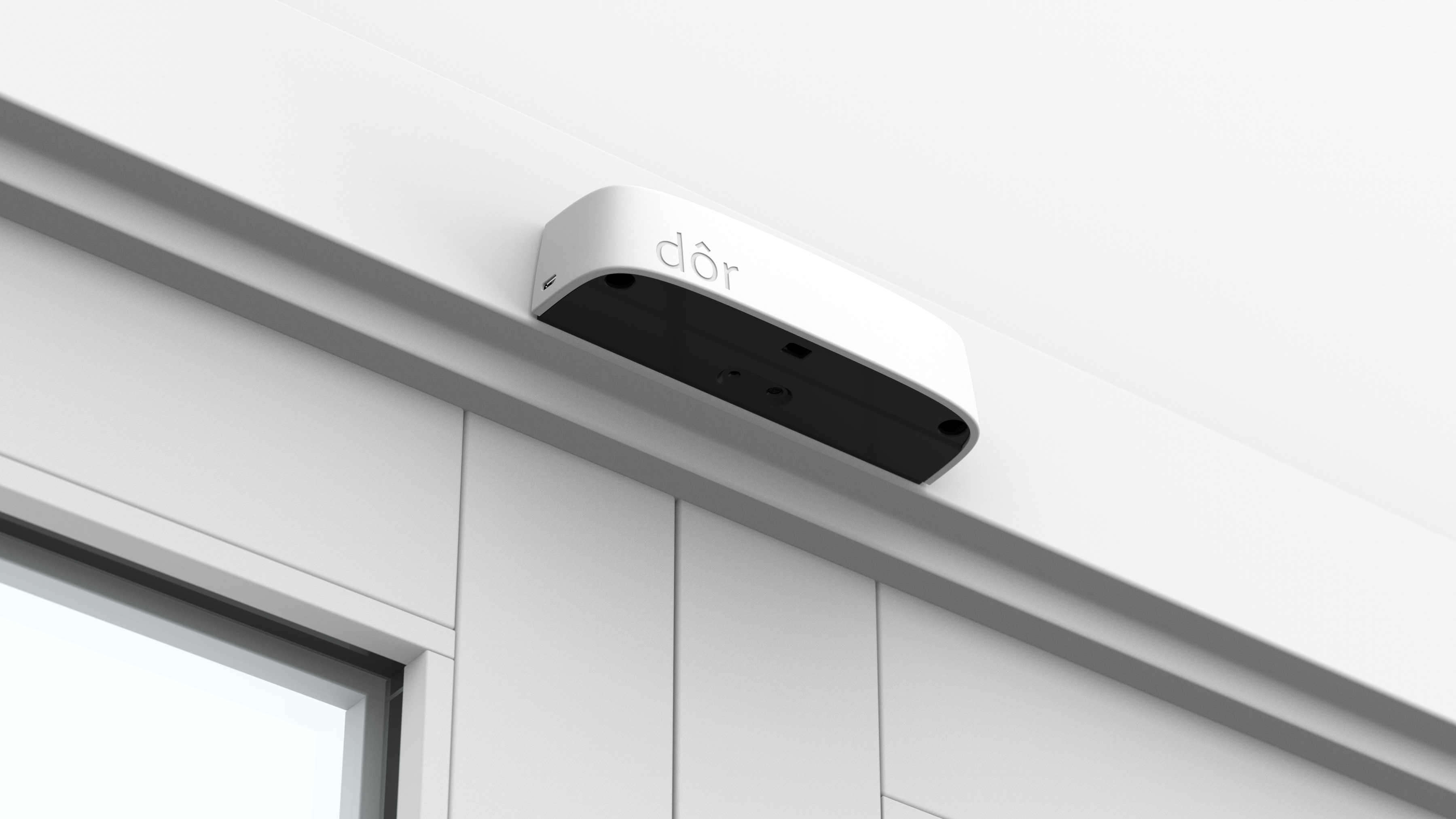 B: Privacy has become one of the things all of us suddenly started caring about especially in the last couple of years. Do you think privacy is one of the key factors for retail brands when they choose vendors and for customers when they choose where to shop from?
M: Definitely! People are becoming much more aware of their privacy. As a company, we realized that the data that you need to make decisions in retail doesn't have to invade people's privacy.
The key information is how many people came in, can we attribute to a email marketing campaign, what's the conversion rate in a store… All of this data is captured completely anonymously by our sensor. That's one of the reasons why we picked the thermal sensor over a camera-based sensor.
On the other side of the coin, there is also the customer's perspective. Customers don't like to be spied on. They don't like seeing cameras throughout the location. So Dor's ethos is "let's be completely anonymous". Let's still drive the data you need to make decisions without impacting the customer perspective.  
Related: Pros and Cons of 5 Different People Counting Sensors
B: Are there any retail brands that you're following closely in terms of using data and creating experiences?
M: Every major retail brand that's been around for decades is really interesting to us. Because their business models are evolved the most above any type of business over the years. In the past, their strategy relied much more on real estate and location, whereas now it's shifting to experiential data-driven campaigns.
So we love working with those retailers because we have the tool that allows them to move into the future and start to experiment with new methods.
B: Dor helps many enterprise customers in addition to mid-market and SMB brands. What's your secret in terms of understanding the needs of these three distinct target groups? How do you make sure that Dor is meeting their expectations?
M: At the core, all three of these markets need the same set of data. And really the key difference is how they use the data. What's great about our product is it can be installed in any doorway and it works for any kind of physical location.
When we look at mid-market and SMB, what we've created is a wonderful dashboard that integrates the sales data and other data sources, and visualizes them. As we move to enterprise, that's where we get more excited about our API integration and our ability to push that data into their own BI tools so that their team can also do analytics on it.
So for the different markets, it's all really about how they access the data and how we supply the access depending on what their needs are.
Related: How Offices and Facilities Can Utilize Foot Traffic Data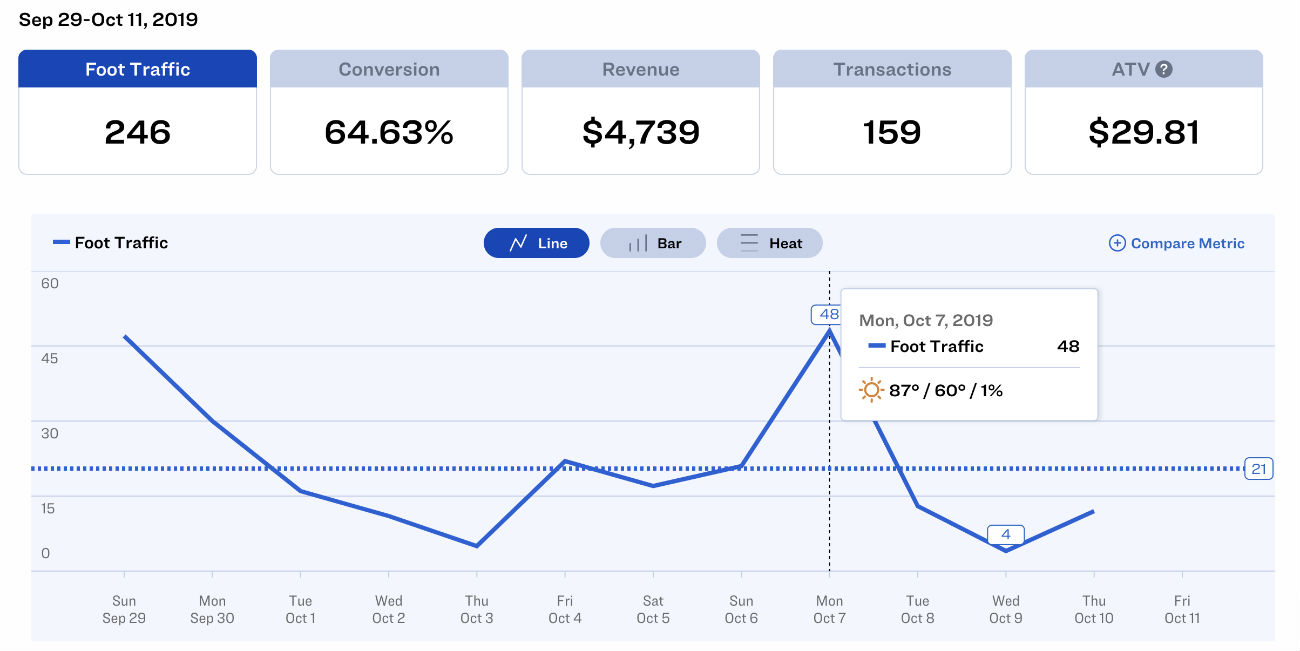 B: Dor is working with other vendors as well and one of them is Engage121, a digital marketing agency that helps its clients see how their marketing efforts affects their foot traffic by integrating Dor's API to their software. Do you think these type of partnerships can be a game-changer for retail brands?
M: Definitely. We love working with digital marketing agencies such as Engage121 because they can provide the value with their marketing campaigns and we do what we do best which is telling them whether these changes are working or not.
It's a perfect partnership because we actually enable digital marketing to be more effective and it allows them to focus and drive more value to the customer. This way it's a win-win for everyone involved.  
B: What should we be expecting from Dor in 2020? What are Dor's business, product and marketing goals?
M: At the start of this year, in January, we announced our new sensor with enhanced thermal imaging and extended battery life. Since then, our primary goal was to provide value to the retail market with data-driven solutions. On the hardware side, we focused heavily on increasing our accuracy and reliability over the market standard. On the software side, we announced our new dashboard which we think is way better than similar products in terms of data visualization and functionality.
Dor's focus for 2020 will be to continue to create a frictionless experience for our customers. Our key developments are not only to make sure the hardware itself is flawless in deployment but also the access to the data and the integration can be just as easy.
B: Thank you, Michael. See you at NRF!
M: Thanks!
---
Hi there! If you liked this post, please feel free to share it on social media to help us reach out to more retailers like you. You can also leave a comment below and let us know if you have any questions!
---
Recommended Articles