The purpose of retail is to create meaningful experiences that keep customers happy and coming back. The challenge of retail is measuring, replicating and optimizing the variables that make those experiences happen.
When it comes to measuring the success of those experiences, most retailers find themselves in one of these two camps:
Those meaningful experiences in your stores are disappearing, uncaptured, instead of being tracked well, or
Those meaningful experiences are being measured incompletely or inaccurately, and you know you need better data.
We believe you need accurate customer counts — your customer's "votes" — in order to deliver the consistent, meaningful experience your customers demand and stay true to your purpose.
However, even if you believe that too, all it takes is one Google search for "people counters" or "customer counting technology" for you to get submerged in hundreds of results for retail analytics technologies. Cameras! Wifi and Bluetooth! Thermal! Break-beams! They all capture your data differently, but it can be unclear which one is right for you.
We're putting together a shortcut:
The Retail Analytics Landscape: Choosing the best tech for counting customers
Tuesday, April 30 at 10am PT/1pm ET
In just 30 minutes, you'll get a quick review of all major people counting technologies on the market today and how they work. There will be a Q+A session at the end where you can ask one of Dor's engineers your toughest technical questions.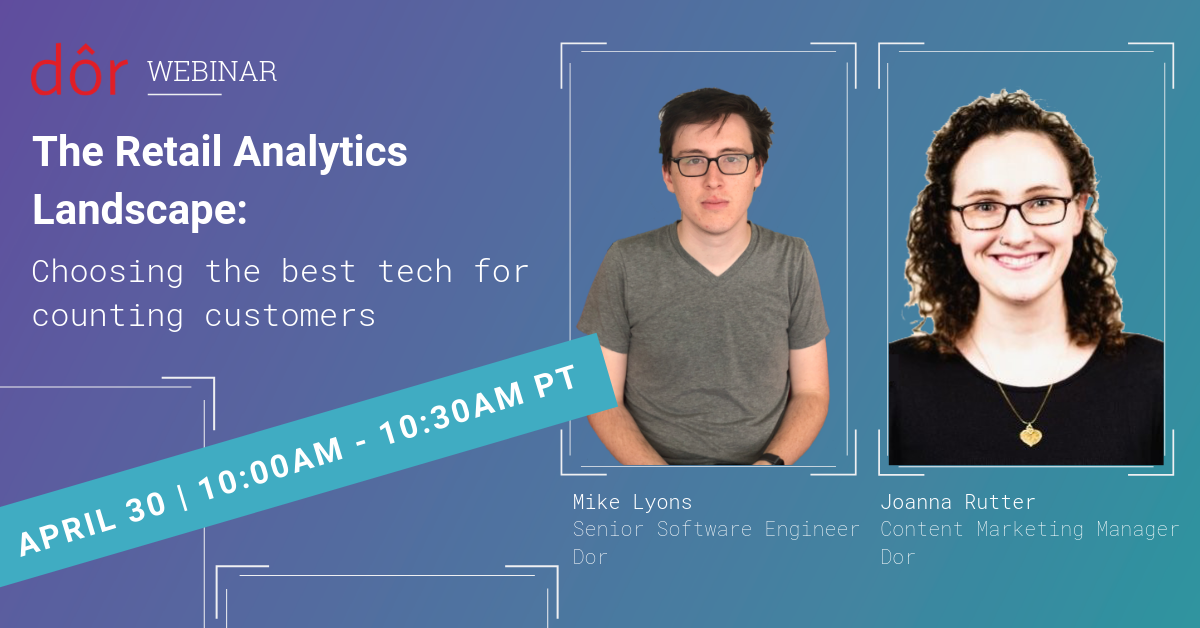 Recommended Articles