25 Creative Examples of Cross Merchandising in Retail
Most successful retailers know that merchandising is a delicate balancing act: Too few products on the sales floor means customers won't see your full range of offerings, while too many items can overwhelm shoppers with an abundance of choices.
What's more, brick-and-mortar shops often have to go the extra mile these days to impress shoppers and get them to choose in-store shopping over online purchases.
Thankfully, we've got you covered with 25 inventive, tried-and-tested cross merchandising ideas guaranteed to spark inspiration for your own retailer.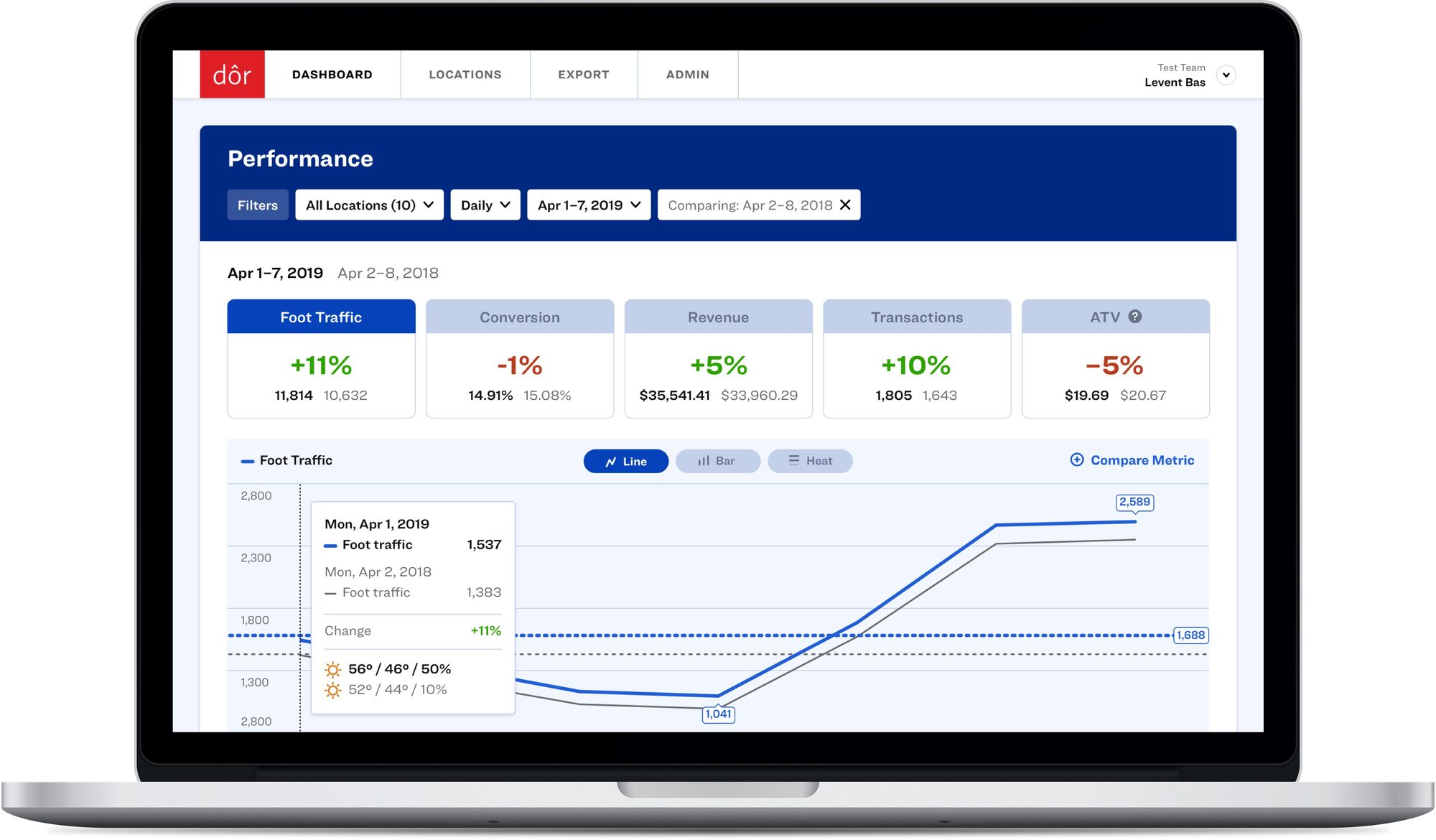 Did you know that a 1% increase in your store's conversion rate can mean a 10% increase in revenue?
Click here to discover how Dor can help you understand your foot traffic data and make more profitable business decisions.
Ready to purchase? Complete your purchase in just minutes!
What is cross merchandising in retail?

Cross merchandising in retail refers to the act of displaying items that go together in one spot. In other words, it is the process of grouping together items based on a logical connection between them.
These items can be related to one another year-round—like pasta and tomato sauce, for instance—or they can be grouped together during only certain times of the year, like beverage coolers and flip flops during the summer months. Another way to cross merchandise is to do it based on the type of customer—like a tech store doing a "for gamers" section that includes popular games alongside consoles and other gaming equipment.
Related: 12 Things to Know About Cross-Merchandising in Retail
When used effectively, cross-merchandising can offer a whole host of benefits for your retailer, as listed below.
Advantages of doing cross-merchandising in retail

1. Introduces customers to products they may not know about

The logic behind this is rather simple: pair an often overlooked item with one that your customers frequently buy, and you just may find that shoppers develop a sudden "need" for the secondary item!
2. Saves customers time & effort

From the customer's perspective, finding related items in one spot can prove to be a huge help, saving them both time and effort as they won't have to browse through the store to gather them.
3. Boosts retail KPIs

Through cross-merchandising, retailers can get customers to purchase more than they originally intended—thus increasing retail key performance indicators (KPIs) such as Units Per Transaction (UPT) and Average Transaction Value (ATV).
4. Great option for bundled pricing

Another benefit to cross-merchandising is that it allows retailers to sell traditionally slow-moving items by pairing them with more popular products and offering them all at a single price—a practice known as "bundling."
5. Product samples & demos

Cross merchandising displays double as a great space to offer customers product samples or demonstrations on either new or niche products, thus engaging shoppers with the items available for sale.
25 creative cross-merchandising examples

1- Topo Designs
This visually intriguing wall display from Topo Designs in Colorado is a great example of cross-merchandising at a specialty store. Here, customers can find a variety of camping goods they might otherwise forget to pack.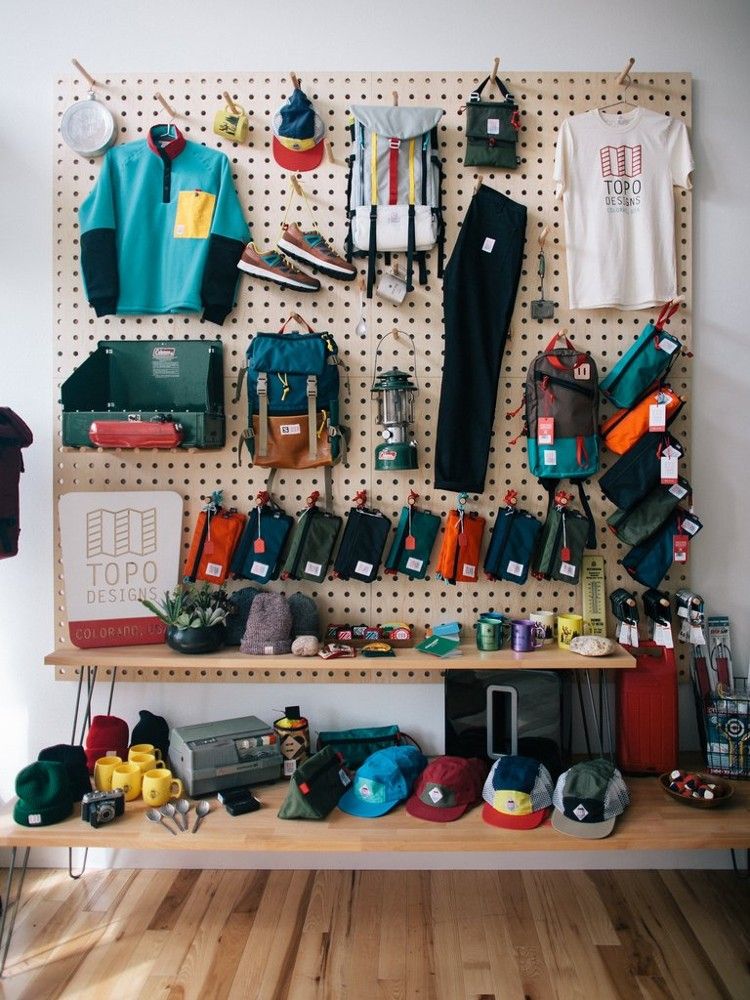 2- Target
Discount chain Target's back-to-school-themed display features backpacks, lunch boxes, stationery, and apparel to make busy parents' lives easier when shopping for their kids.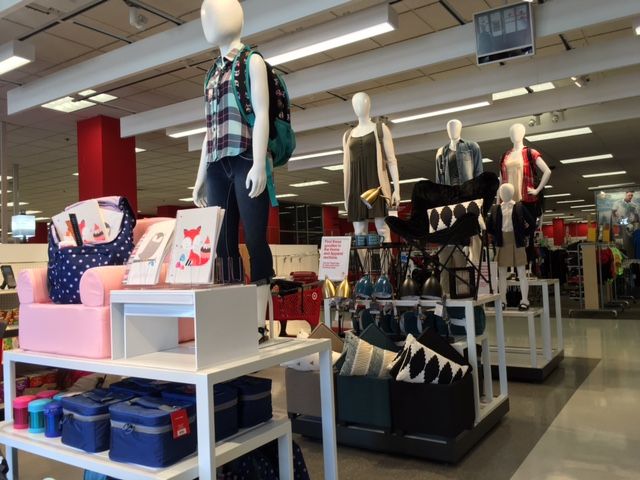 3- Duetto Concept
Brazilian apparel store Duetto Concept's display not only features both clothing and footwear, but it also follows a specific color theme that's guaranteed to draw the eyes of customers.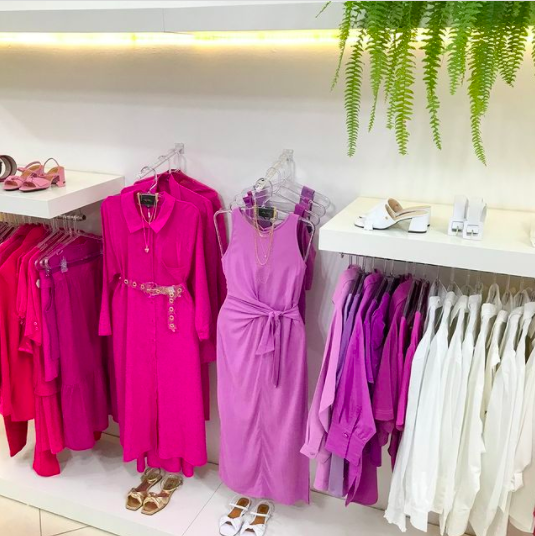 4- Western Market
This image from the Western Market grocery store in Michigan features two separate examples of cross-merchandising: while the tomatoes, basil, and balsamic vinegar displayed near mozzarella encourage customers to build their own Caprese salad, the sliced watermelon displayed next to feta cheese serve as a healthy grab-and-go snack option.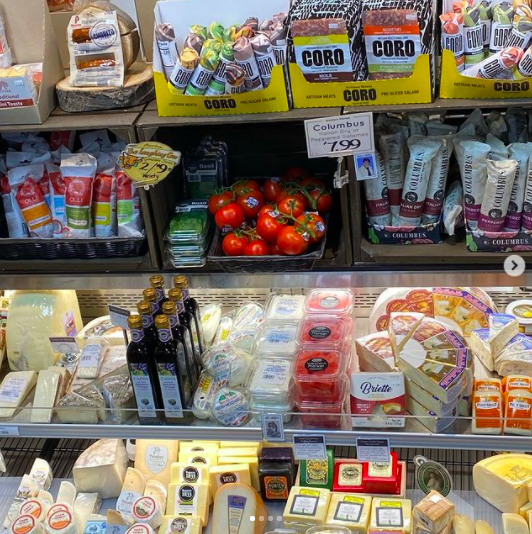 5- Macy's
The flagship location of the department store Macy's in Herald Square, NY, features a special section called The Park in the men's department. Here, some of the trendier clothing items by various brands are shown together in a cohesive yet casual display.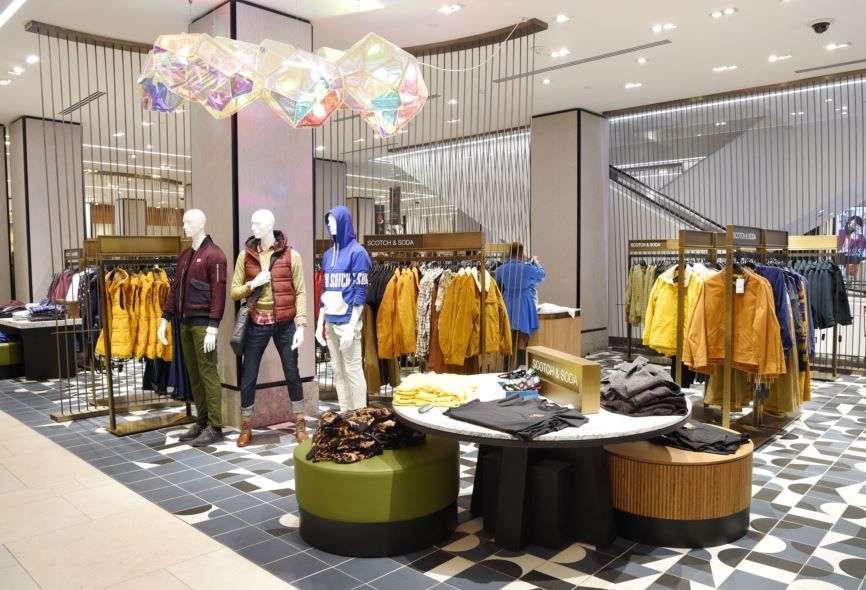 6- Zara Home
International fast-fashion giant Zara's homeware-focused specialty brand Zara Home showcases bedding alongside home décor items, creating a cozy ambiance at this store in Palma de Mallorca, Spain.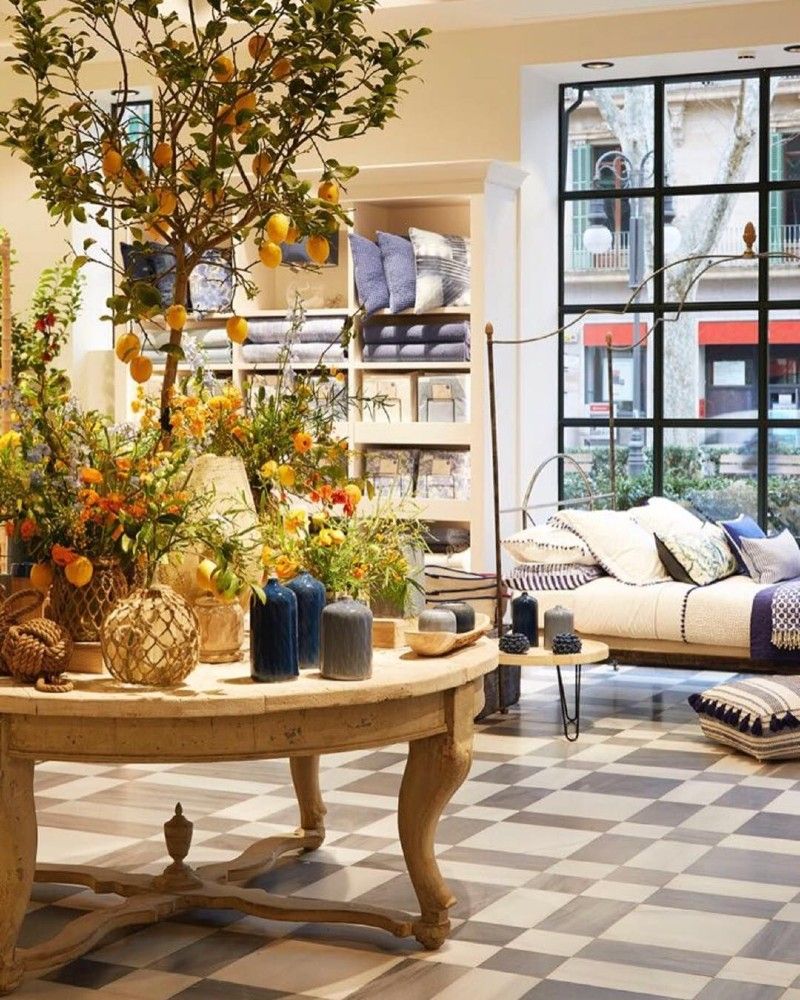 7- Best Buy
This aisle at electronics retailer Best Buy was designed to appeal to gamers with an easy-to-grab selection of consoles, controllers, and headphones.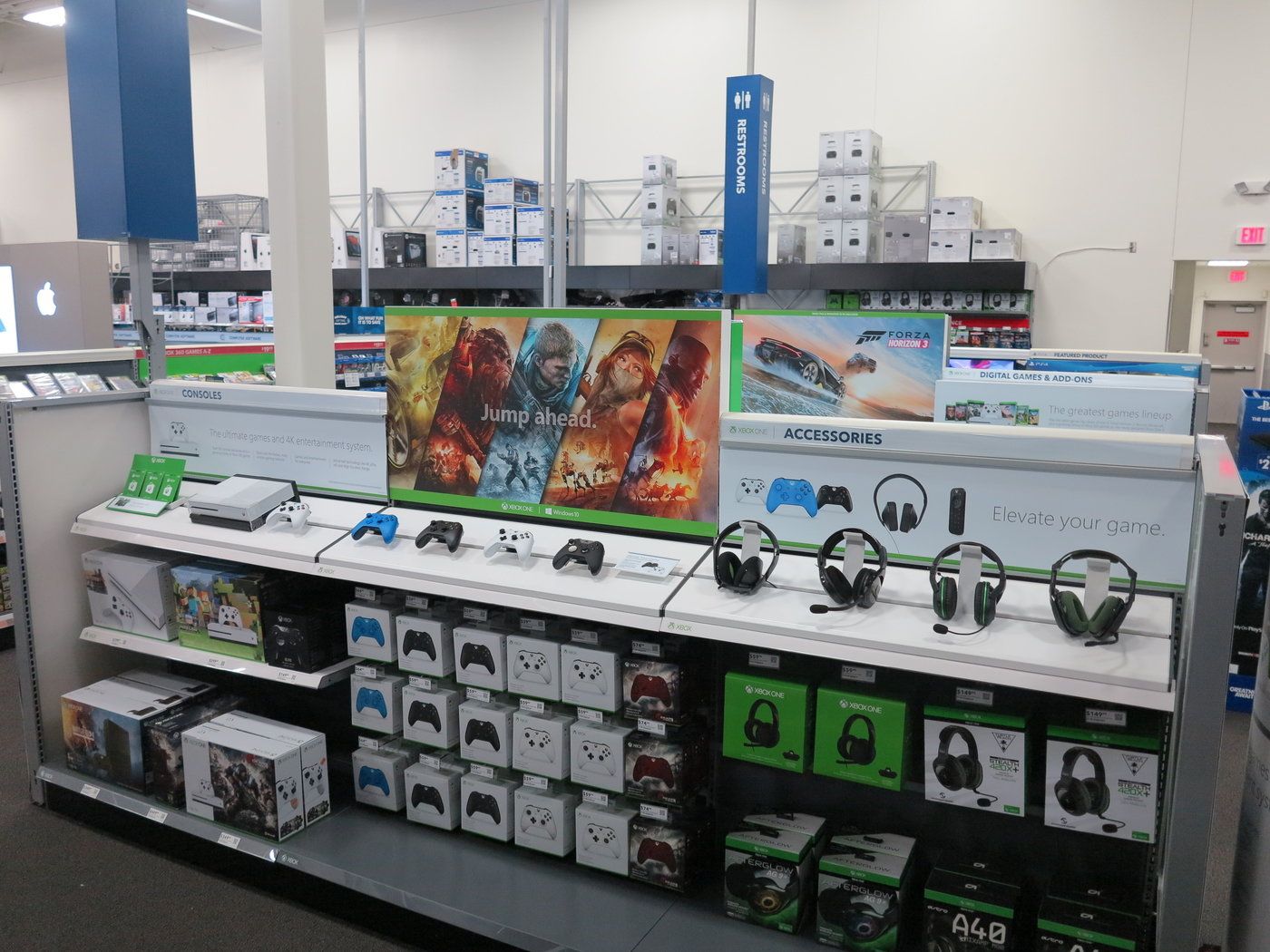 8- IKEA
We all know that IKEA is a master at creating beautiful vignettes where shoppers could easily picture themselves living. This cross-merchandising example from the brand is most notable for incorporating outdoor living items in a cohesive color scheme.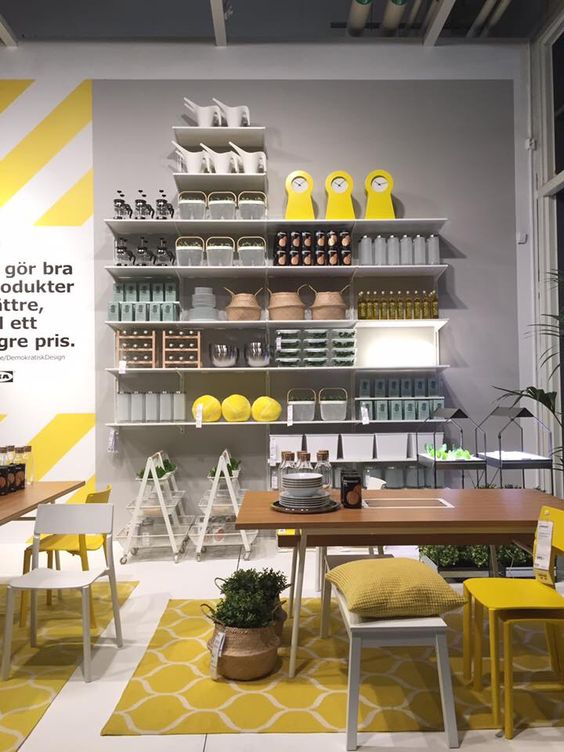 9- Marks & Spencer
British retailer Marks & Spencer's Mall of Egypt location showcases both women's apparel and accessories in complementary colors and patterns, seamlessly guiding customers to mix and match the items to create a whole look without having to look elsewhere throughout the store.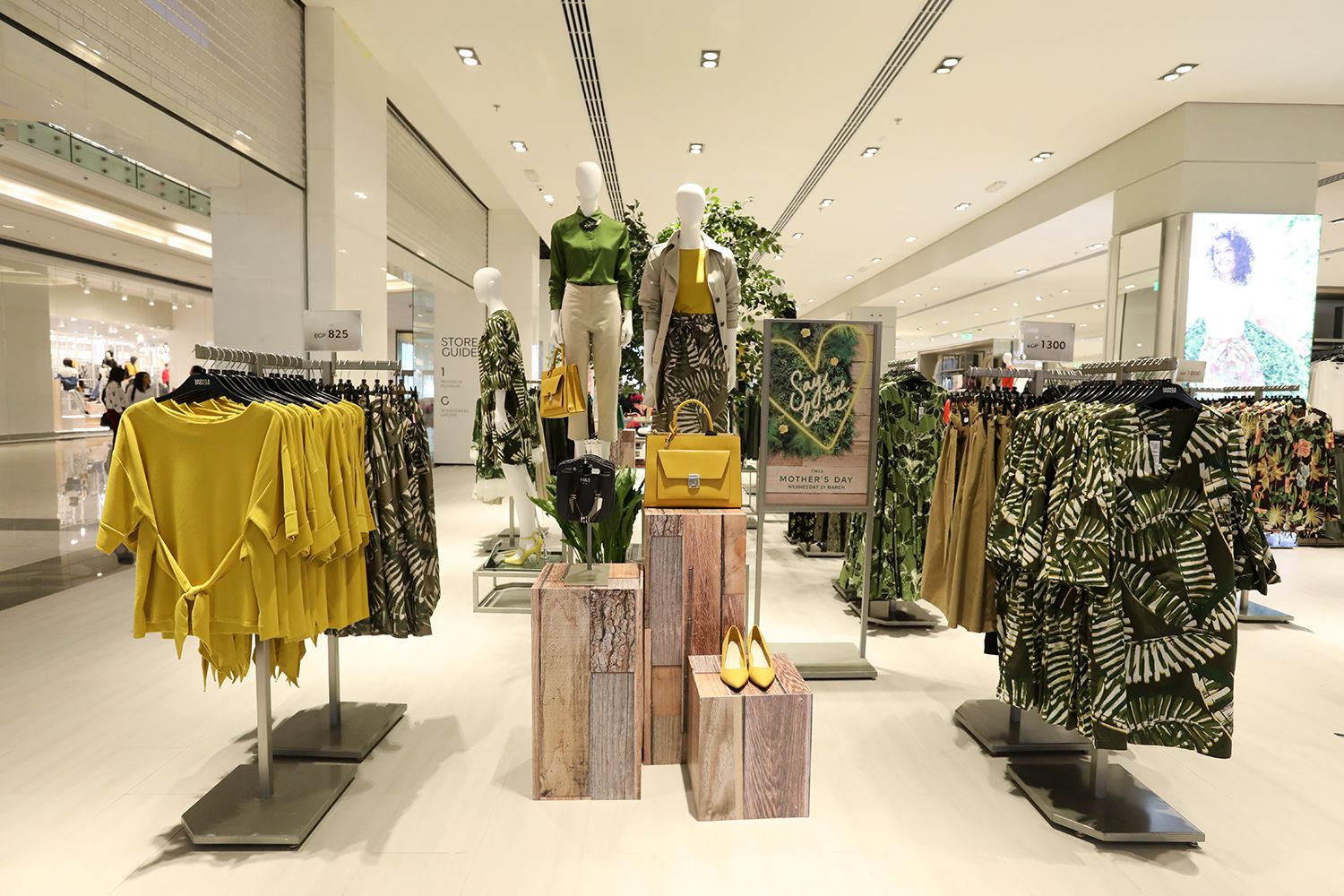 10- Walmart
This patriotic summertime display at the discount chain Walmart just screams "4th of July," doesn't it?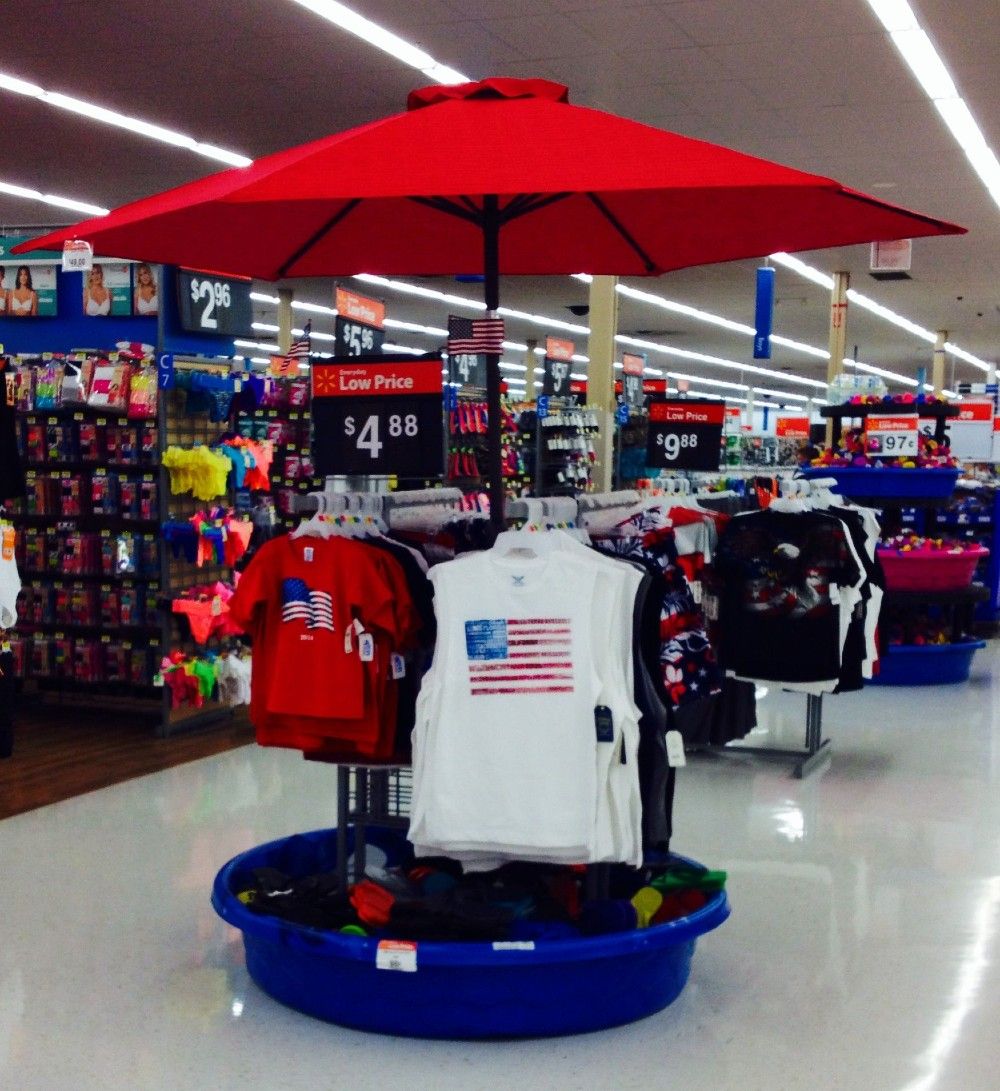 11- The Desert Horizon
The Desert Horizon nursery in Arizona showcases pottery right next to the plants, saving customers the effort of having to buy them separately.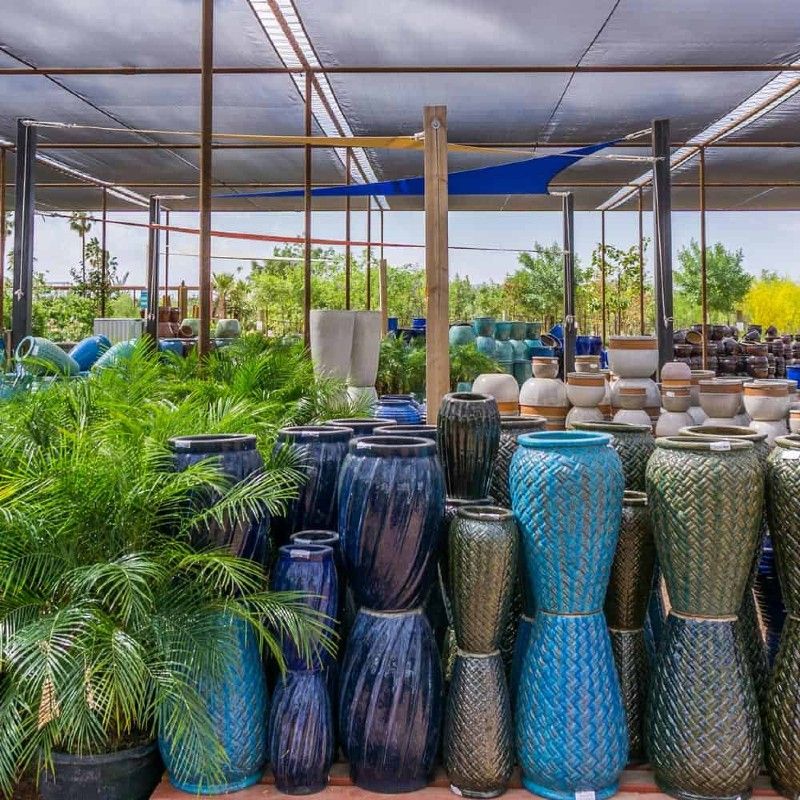 12- Harvey Nichols
High-end department store Harvey Nichols' Hong Kong location includes an experimental space called Sandbox. Opened in May 2021, this section features colorful, eye-catching products by various brands, showcased together to maximum effect.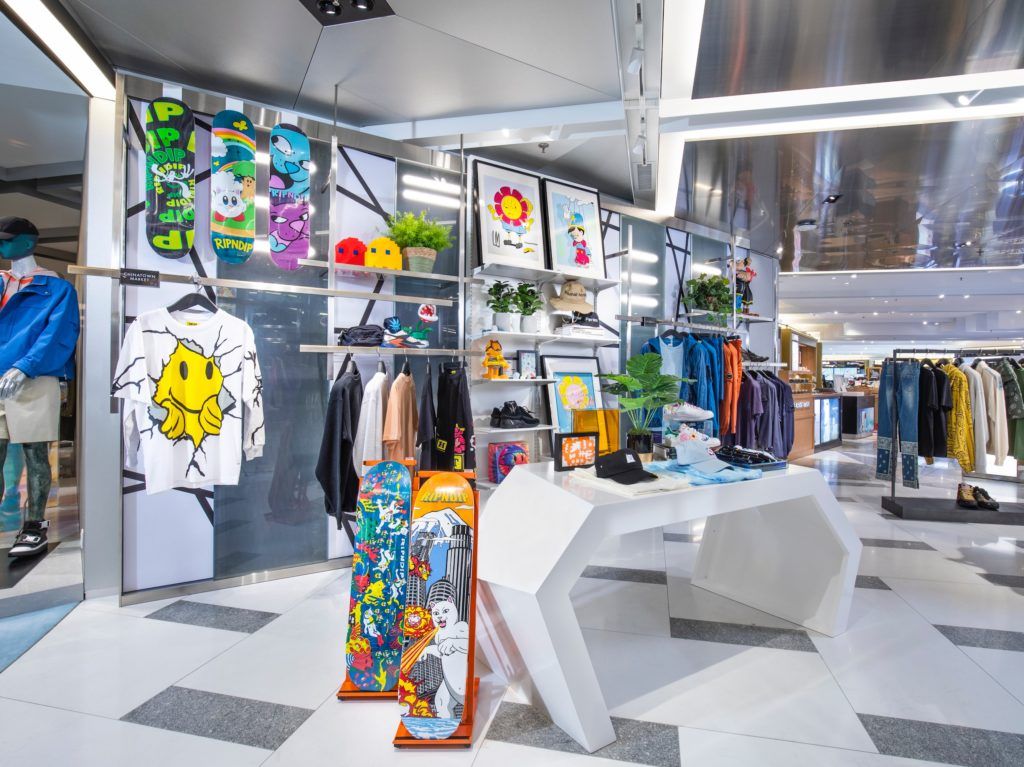 13- Lindt
Another simple yet effective example of cross-merchandising can be seen in this grocery store, where the Lindt chocolates are shown next to coffee—no doubt encouraging many a customer to go for a tasty impulse buy.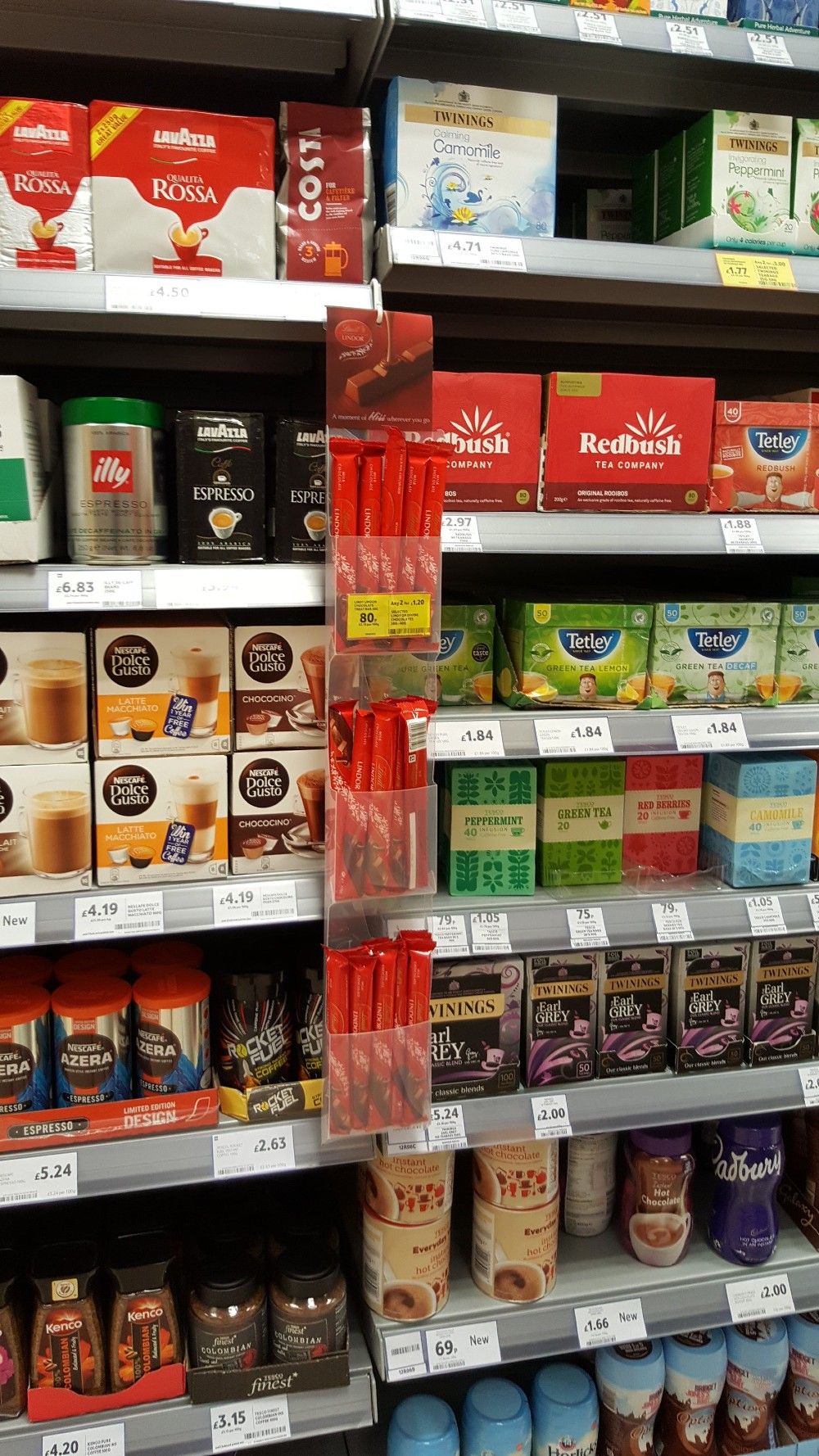 14- MediaMarkt
While we're on the subject of coffee, check out this example from the German consumer electronics chain MediaMarkt, where various types of coffee are shown right behind the corresponding type of coffeemaker.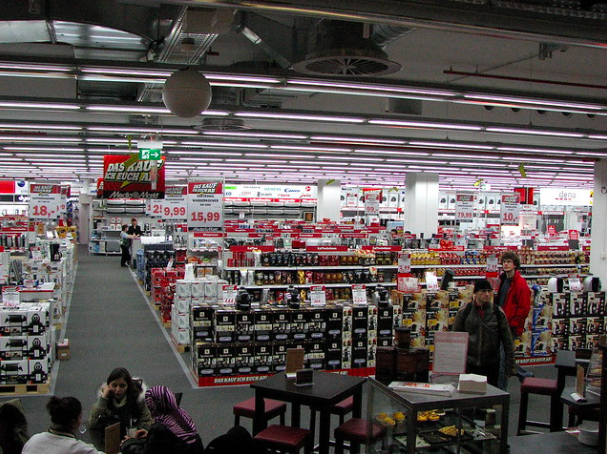 15- H&M Home
The H&M Home concept store in Amsterdam cross merchandises with textiles, baskets, and other home goods that evoke a summertime feeling.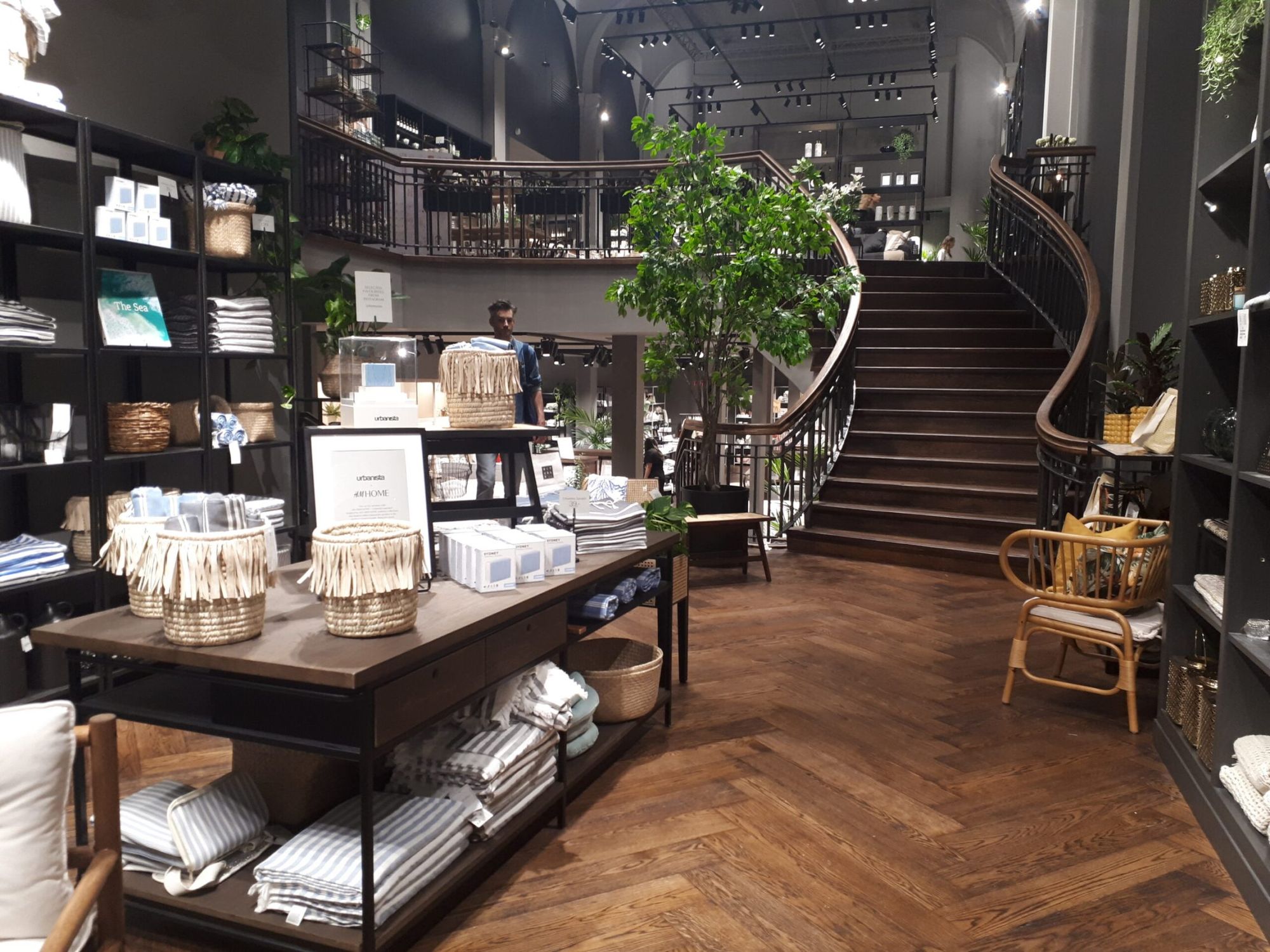 16- Lucky Brand
LA-based apparel brand Lucky Brand's flagship store at The Point features much more than just the brand's famous denim. Shoppers here can find a wide variety of other items from outerwear to handbags, hats, and even homewares, all combined in a way that reflects the brand's unique look.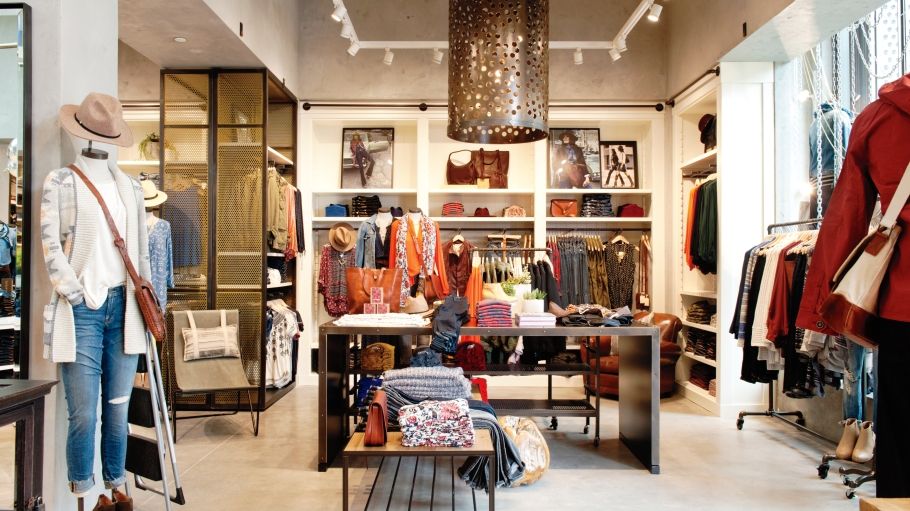 17- Marshalls
Discount store Marshalls showcases an aisle full of odds and ends near its checkout aisle. Here, easy-to-gift items such as towels and towel sets are presented next to gift wraps and gift bags—making them a great option for those who need to quickly grab a present and go.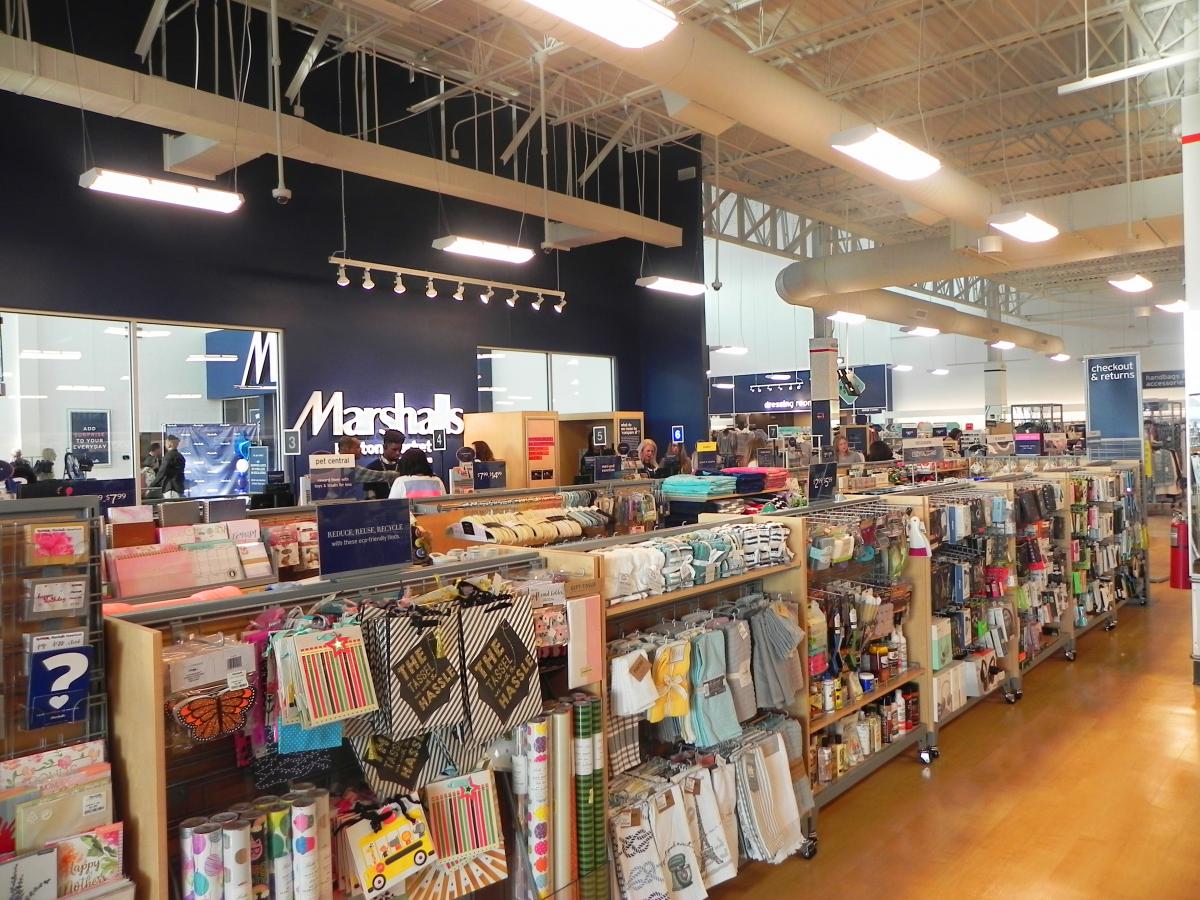 18- West Elm
This cozy corner in furniture store West Elm's Houston, TX location features a variety of products in a modern but quirky display of cross-merchandising.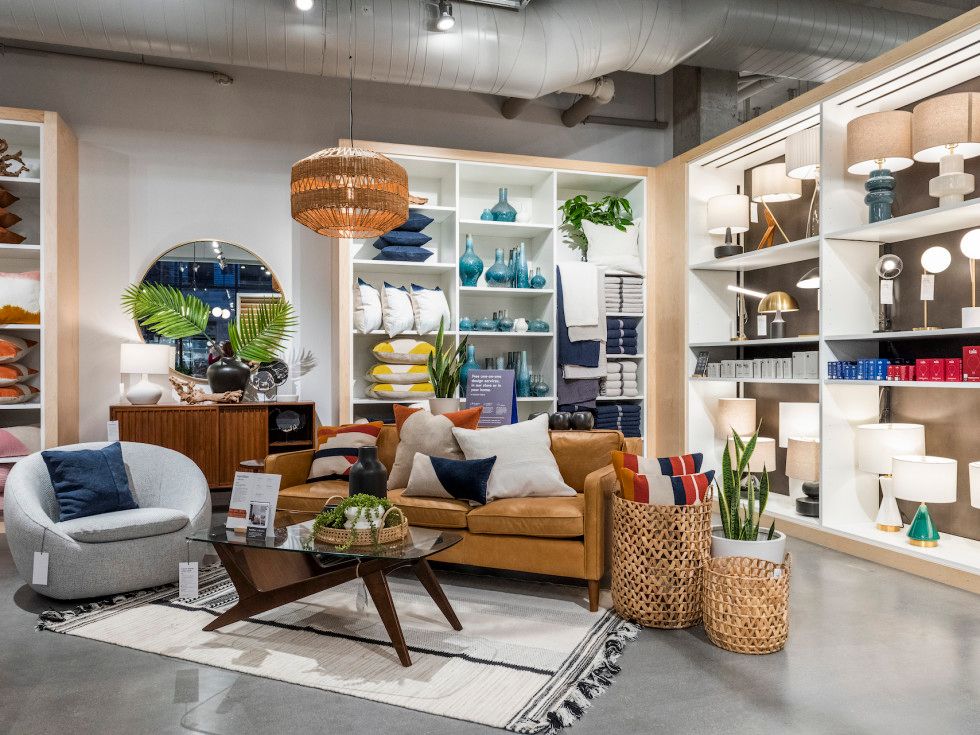 19- Trader Joe's
This display at Trader Joe's is a veritable one-stop-shop for customers looking to have a tasty pasta dinner.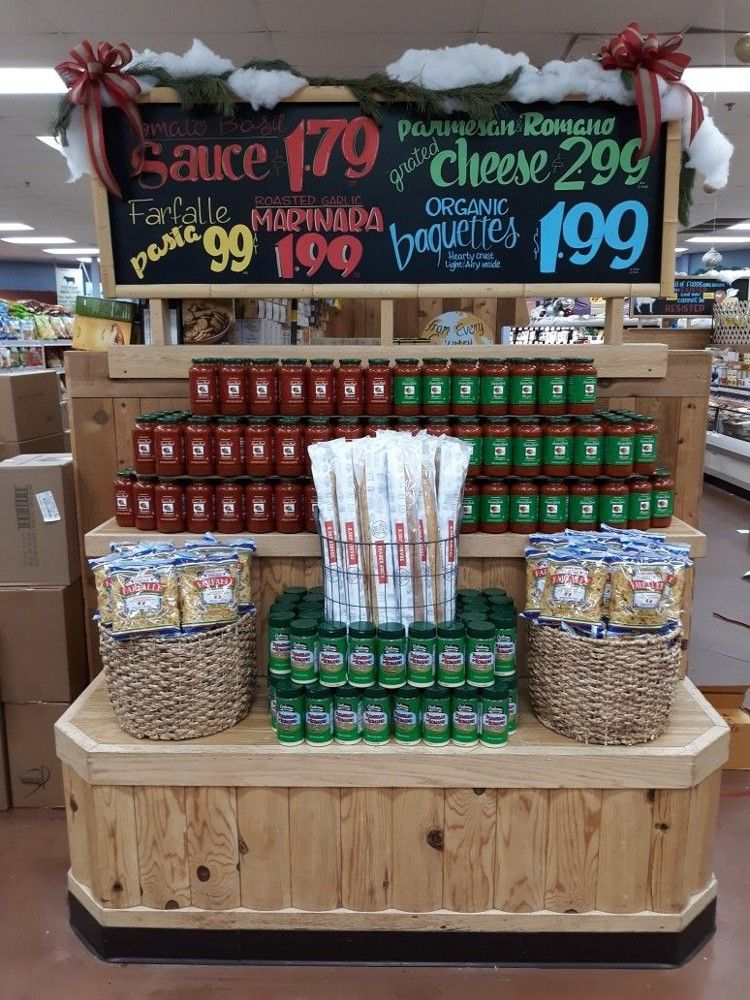 20- Anthropologie
Aspirational clothing brand Anthropologie has two locations in Paris. This one mixes and matches the brand's goods, such as clothing, jewelry, footwear, tableware, and even rugs to create a vibe that's très chic.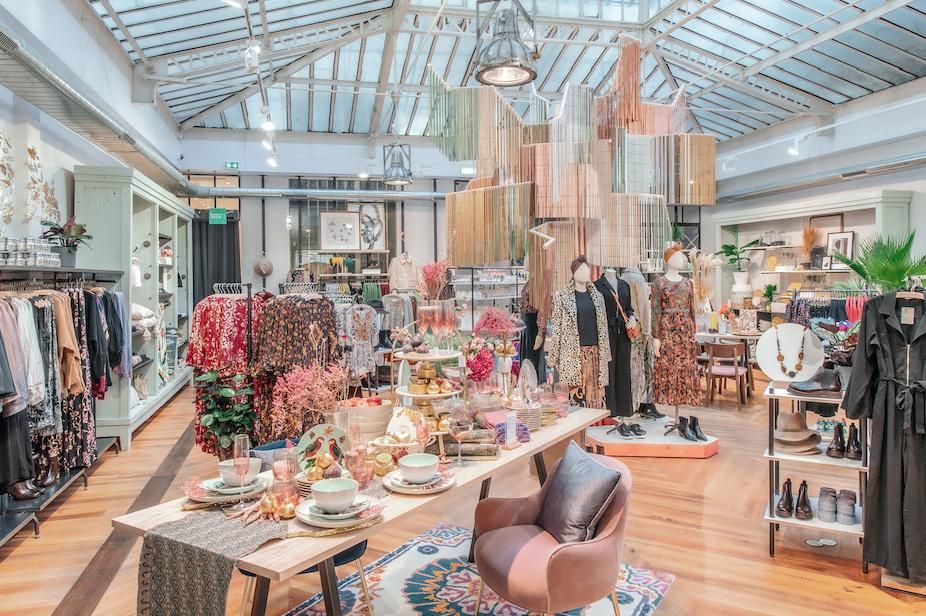 21- Rite Aid
This Rite Aid pharmacy has a section devoted to seasonal items—a smart idea that allows them to cross merchandise loosely related products such as Easter treats, high-velocity fans, and even planters in the same space.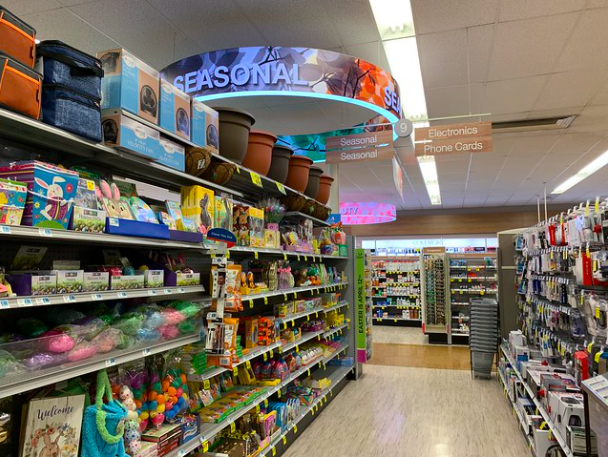 22- Crate & Barrel
This Crate & Barrel store in Alberta, Canada, created a calming and inviting space by cross-merchandising its furniture and home décor pieces.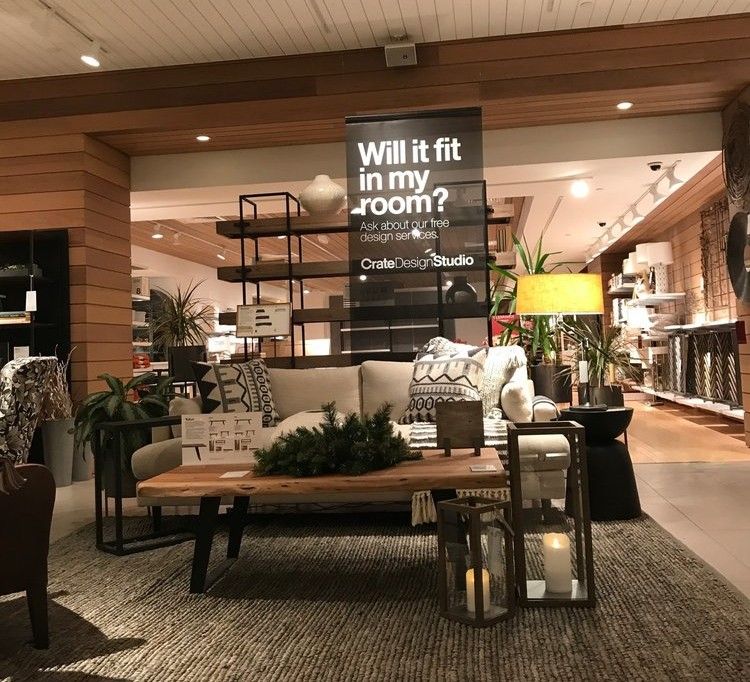 23- Beats by Dre
This example comes from the now-closed electronics store Beats by Dre in New York. By displaying clothing that includes the brand's logo right underneath the headphones, the retailer allows fans to check out some merch while listening to beats.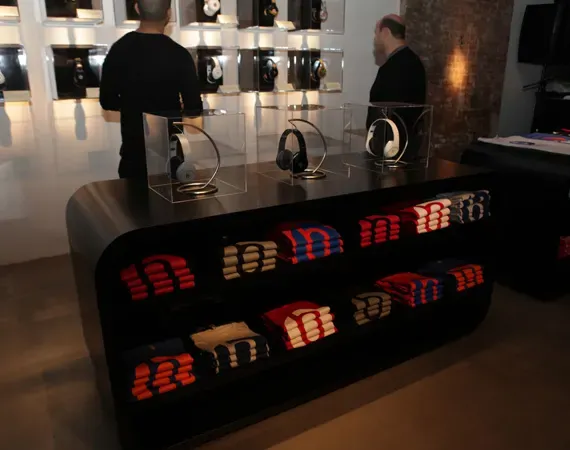 24- Galeries Lafayette  
This simple yet effective example of cross-merchandising comes from Galeries Lafayette in Bordeaux, France. By combining summertime essentials such as shorts, t-shirts, flip flops, hats, and even sunblock in a single display, the department store offers its male customers everything they need to stay safe in the sun.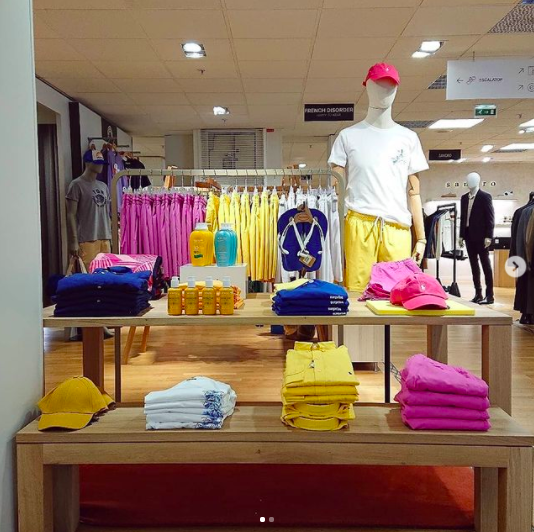 25- Serendipity Gift Shop
The Serendipity Gift Shop in California combines complementary items such as cookbooks, plates and bowls, baskets, towels, and jars of spread, all tied in with fresh artichokes used as décor.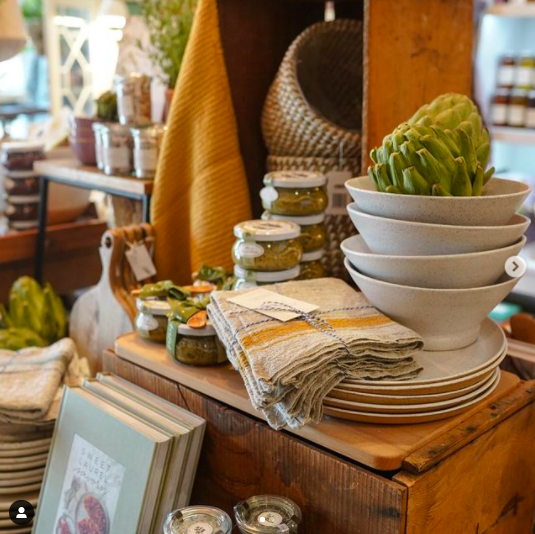 ---
Hi there! If you liked this post, please feel free to share it on social media to help us reach out to more retailers like you. You can also leave a comment below and let us know if you have any questions!
---
Start counting your foot traffic now
Get data faster with the world's first thermal-sensing, battery-operated people counter
Get a Demo
Recommended Articles