The retail industry had its ups and downs during the past two years because of COVID-19. However, this industry has always been challenging. Nowadays, with the rise of cross-border trade, the changing rules of import and export, counterfeit goods production, and fraud, being a retailer in the 21st century is not just about customer relations and pricing.
Luckily, the new century brought advanced development in retail technology, so the industry is creating its own solutions. Blockchain technology is one of those retail technology benefits, which can be adapted to many challenges that retailers face today.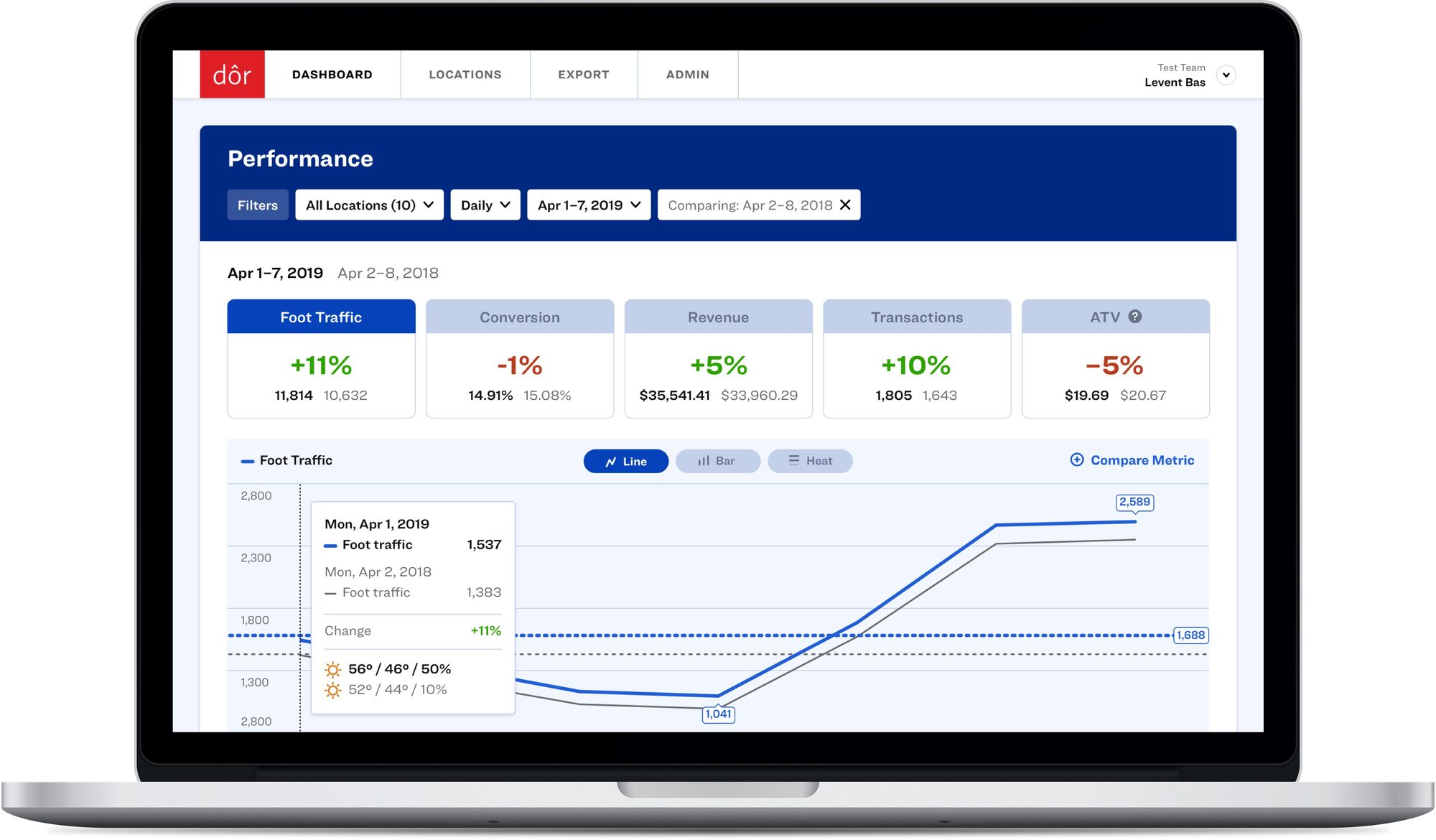 Did you know that a 1% increase in your store's conversion rate can mean a 10% increase in revenue?
Click here to discover how Dor can help you understand your foot traffic data and make more profitable business decisions.
Ready to purchase? Complete your purchase in just minutes!
What's blockchain technology?

Blockchain technology is a secure method of collecting and storing information controlled and approved by many peer computers.
Its legitimacy comes from the fact that these peer computers, or networks, are anonymous, and they are mutually pledged, so the system works on a completely trustworthy scheme. The most common blockchain feature in retail these days is bitcoin-like payment systems; however, blockchain technology for retail is beyond digital payment methods.
What are the main challenges in retail nowadays?

For many years, retailers suffered from product pricing, the rising cost of goods sold, transportation issues, and maintaining store traffic and customer satisfaction. These were valid issues for a local store owner, or a multichannel retailer, no matter how big the size of the transaction is.
However, in recent years, retailers are also facing new common problems that they have to deal with to maintain a sustainable business.


Data management

Craig Mundle, the senior advisor to the CEO at Microsoft, once said, "Data is becoming the new raw material of business."
Even if it's Microsoft or an artisanal leather goods retailer in a corner shop in Georgia, the retailers rely on data on what to offer to their customers, when their shipments arrive, how many vendors they are working with, and many more facts.
Data is distributed on many platforms, and the reliability of this data changes everything.
Cyber hacks

Cyber Hacks in the retail industry are, unfortunately, more common than they're thought to be.
With the introduction of new payment systems, high employee turnover rates, the rise of health-focused retailers, the increased number of outsourcing companies, and other touch-points, the retailer now holds more information than ever.
Unfortunately, the new method to reach -and steal- this data does not work through the cash register at the store, but the cyber hackers are trying to demolish security.
Counterfeit goods

The manufacturing industry is at its prime—the quality of production increases worldwide due to high competition, leading to counterfeit goods.
But, especially in the luxury sector, telling the difference between an original Louis Vuitton and a fake one is not easy.

Supply chain issues

The supply chain is volatile, and it's prone to change the environment, financial crisis, customer demand, etc.
Therefore, management of the cost-effective supply chain is critical for a retailer to maintain sustainability. The retailers have to make sure the quantity and the quality of the chain will continue despite changing demand or environment.

Multi-channel marketing

The new marketing models, such as mobile or digital marketing, brought a lot of attention to the locality, digital footprint, real-time offers, and many more. The channels to communicate with the customers also increased as emails, SMSs, push notifications, social ads, and personalization joined the game.
However, the management of these channels and especially offering loyalty and behavior-based advantages to the customers need high-level security and data monitoring.
Given these challenges, blockchain technology is capable of providing operational benefits to retailers.
10 potential benefits of blockchain in retail

Supply chain management

Blockchain-controlled supply chains provide real-time information on the status of the supply chain. It may optimize the planning processes and enables the retailer to act before the supply arrives.
The flexible supply chain management reduces the number of recalls, which minimizes the loss the retailer may be faced with.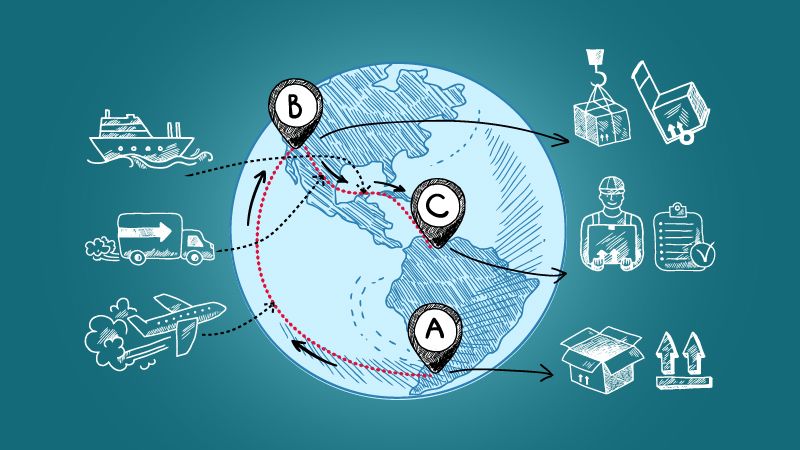 Vendor disputes

Tracing the supply chain also enables the retailer to find the source of any dispute that may occur during the trade.
Pinpointing the source of the issue easily may give the advantage of time-saving, so the disputes are solved more efficiently before it becomes a major issue among trade partners.
Inventory management

Retailers who work with multiple warehouses or stores to sell their products may benefit from the blockchain technology's peer network reliability to ensure the number of inventory they are working with is accurate.
Related: Excess Inventory: How to Liquidate Old and Surplus Stock in Retail
Customer data analysis

The customer data stored in blockchain systems are secure and encrypted. This means it will give your customers more trust in sharing their information with you.
You can also connect your communication channels more effectively and protect yourself against hackers. The consumers also have control over which of their data is used and how. This technology also can protect them against identity theft.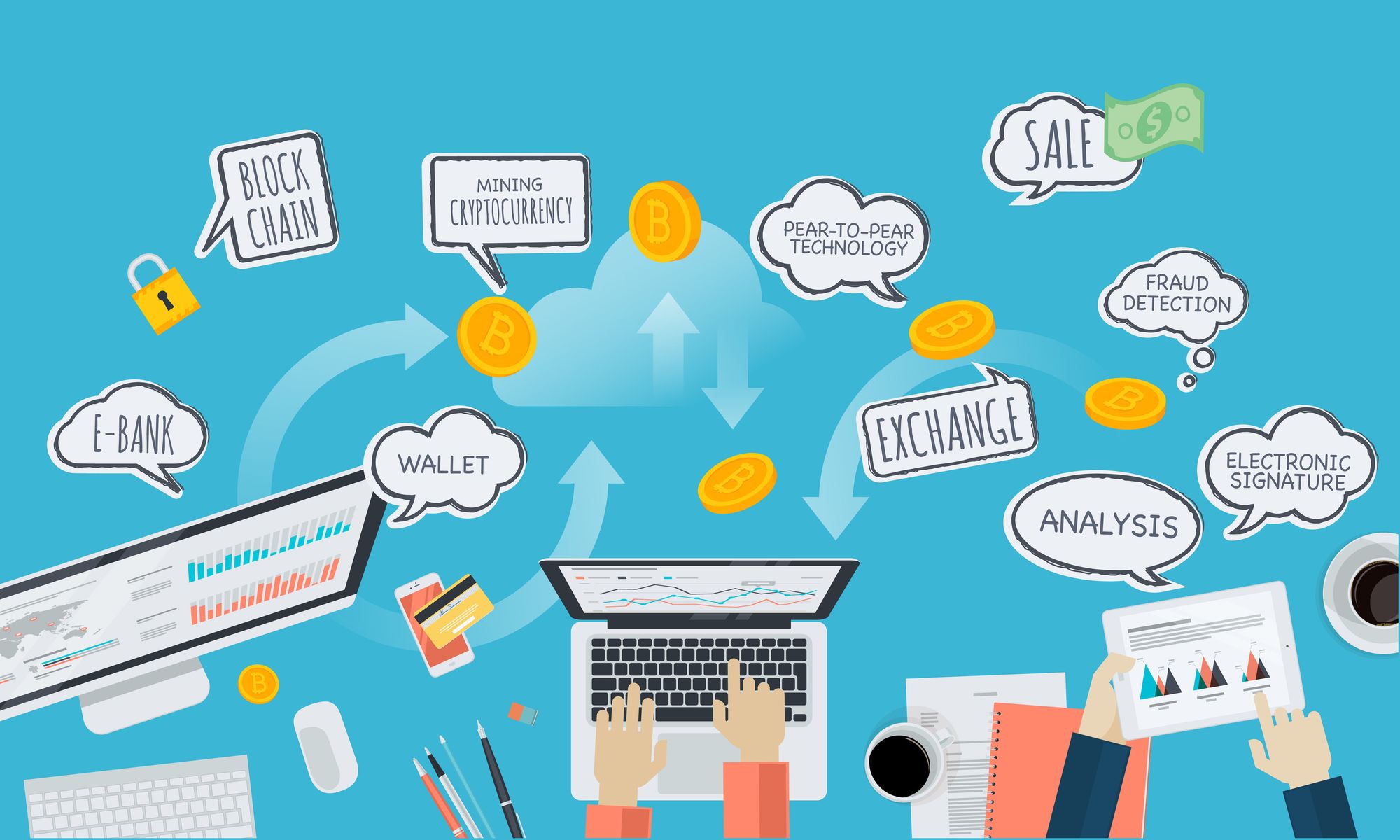 Loyalty programs

The usage of blockchain technology enables retailers to offer digital coupons and loyalty points to their customers.
With the usage of digital wallets, the customers can safely keep their points or coupons and use them at their preferred channels no matter where the location is.
Payment systems

The blockchain system is primarily known for the alternative payment methods it is offering. The most common digital currency is Bitcoin.
However, there are many alternative coins such as Ethereum, Litecoin, Stellar etc. This system also allows retailers to create their own coins and share them with their customers. It's a type of currency where the customers can only spend in the retailers' store and not in the competitors'.
Fraud prevention

Blockchain technology can prevent phishing and scams that banks and retailers are faced with commonly.
The payments in the blockchain system are validated and verified in a decentralized way, so if there is an issue in any of the verification processes, the system will automatically disallow the transaction in a short time.
Smart logistics

The retailers with an omnichannel approach, where they sell through 3PL logistics systems or marketplaces, benefit from the blockchain technology to trace the locations of the goods they've sent to their customers.
As a result, they can reduce the issue of lost or unaddressed items they've sent and know when they'll receive a return shipment more quickly so they can effectively prepare their warehouse for incoming goods.
Related: Omnichannel Retail: Increasing Sales in Multiple Channels
Transparency, quality, and traceability

This is one of the most valuable uses of blockchain technology. The idea behind the transparency control is, every step of production can be traced back to its origins.
For example, suppose a retailer has a milk store selling different types of milk products worldwide. In that case, they can even trace where the cow was born, which kind of grass it was fed with, who produced the glass bottle it contained, which company took it from the farm and brought it to the retailer.
This chain is also transparent to the customer to build a more trustworthy relationship with them as well.
Ethical production

Blockchain technology may provide quality control of the product, but it can provide the same for the workforce behind it as well.
In addition, the increasing concern in ethical production techniques, human rights in manufacturing, child labor, and safe working conditions this also gives retailers an advantage of keeping these standards, so there won't be any complicated disputes in the long run.
---
Hi there! If you liked this post, please feel free to share it on social media to help us reach out to more retailers like you. You can also leave a comment below and let us know if you have any questions!
---
Start counting your foot traffic now
Get data faster with the world's first thermal-sensing, battery-operated people counter
Get a Demo
Recommended Articles